Donnie Yen's Oscars appearance sparks controversy due to actor's China Communist Party ties
Prior to the awards ceremony, a petition demanding for the actor to be replaced as a presenter garnered over 100,000 signatures.
Hong Kong action star Donnie Yen's appearance on Oscar night has sparked quite the controversy.

The 59-year-old is no stranger to Hollywood, having starred in films like Rogue One, Mulan, and most recently, John Wick: Chapter 4.
However, it appears that he might not be that well-liked by netizens.

An online petition started by Hong Kong activist Henry Tong demanding for the actor to be replaced as a presenter garnered over 100,000 signatures in about a week. 
Those who signed the petition shared a number of reasons for the boycott. Many decried Donnie's ties to China's ruling party, the China Communist Party.

In January this year, the actor was announced as one of the new members joining China's top political advisory committee, the Chinese People's Political Consultative Conference (CPPCC).
In an interview with British magazine GQ in February, Donnie described Hong Kong's pro-democracy protests as a "riot" as well, which ruffled quite a few feathers.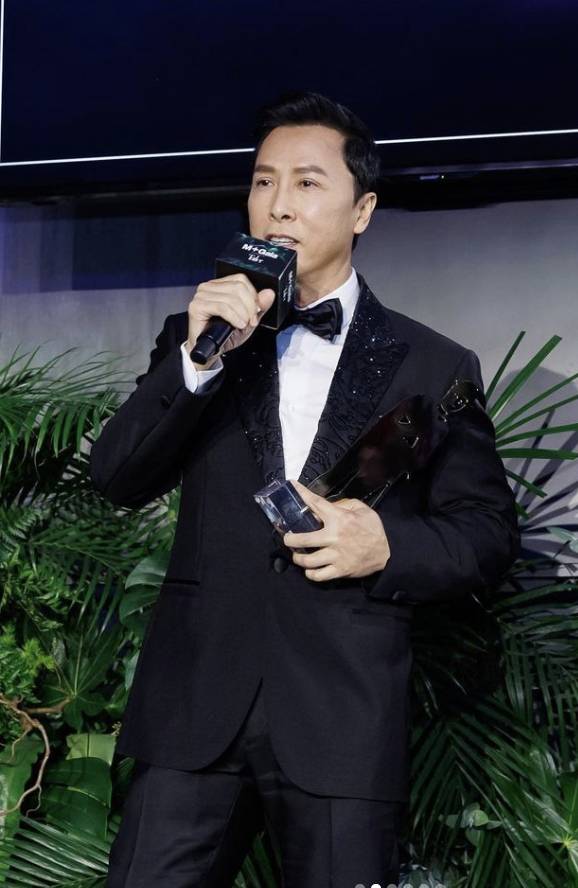 Donnie Yen
"It wasn't a protest, okay, it was a riot," Donnie said to GQ, adding: "I'm not going to be here talking about how to change how people feel about it. But my own experience, like, I was there, I have many friends who were there. I don't want to get political. A lot of people might not be happy for what I'm saying, but I'm speaking from my own experience."
He also expressed his displeasure with "Western media" like "the BBC, CNN" for only publishing negative stories about China. 

A case of two petitions.
While the petition calling for Donnie to be replaced has garnered over 100,000 signatures as of press time, on the same online petition website, a separate petition showing support for Donnie's Oscars appearance has garnered 13,000 signatures in about three days.
Despite the loud calls against Donnie's appearance at the Oscars, the actor and his wife, Hong Kong model and former beauty queen Cissy Wang, 41, walked the red carpet this morning (Mar 13).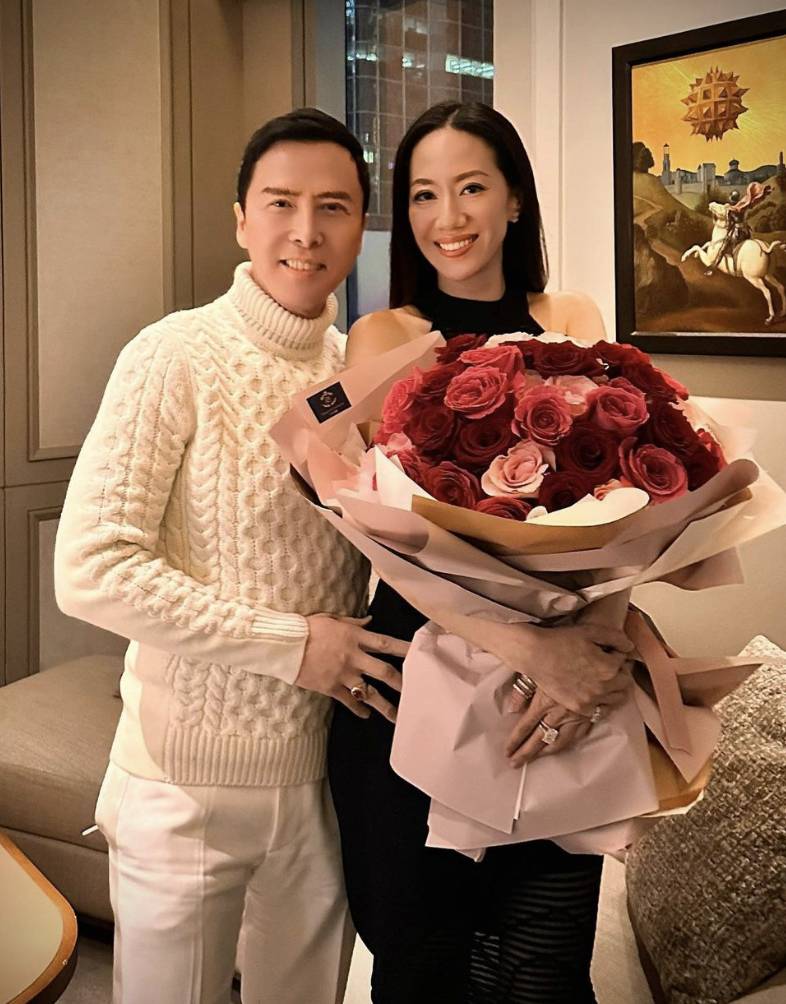 Donnie and Cissy.
Taiwanese media outlet ETToday shared that security measures appeared to have been beefed up, and speculated that it might be due to netizens who expressed their intentions to turn up at the red carpet to protest Donnie's appearance.
At the awards, Donnie introduced Best Original Song nominee 'This Is A Life' from Everything Everywhere All at Once as well as a performance of the song by Stephanie Hsu, David Byrne and Son Lux.

The movie, which starred Malaysian actress Michelle Yeoh, 60, was the biggest winner of the night, bagging seven major awards, including Best Picture, Best Actress for Michelle, Best Supporting Actor for Ke Huy Quan and Best Supporting Actress for Jamie Lee Curtis.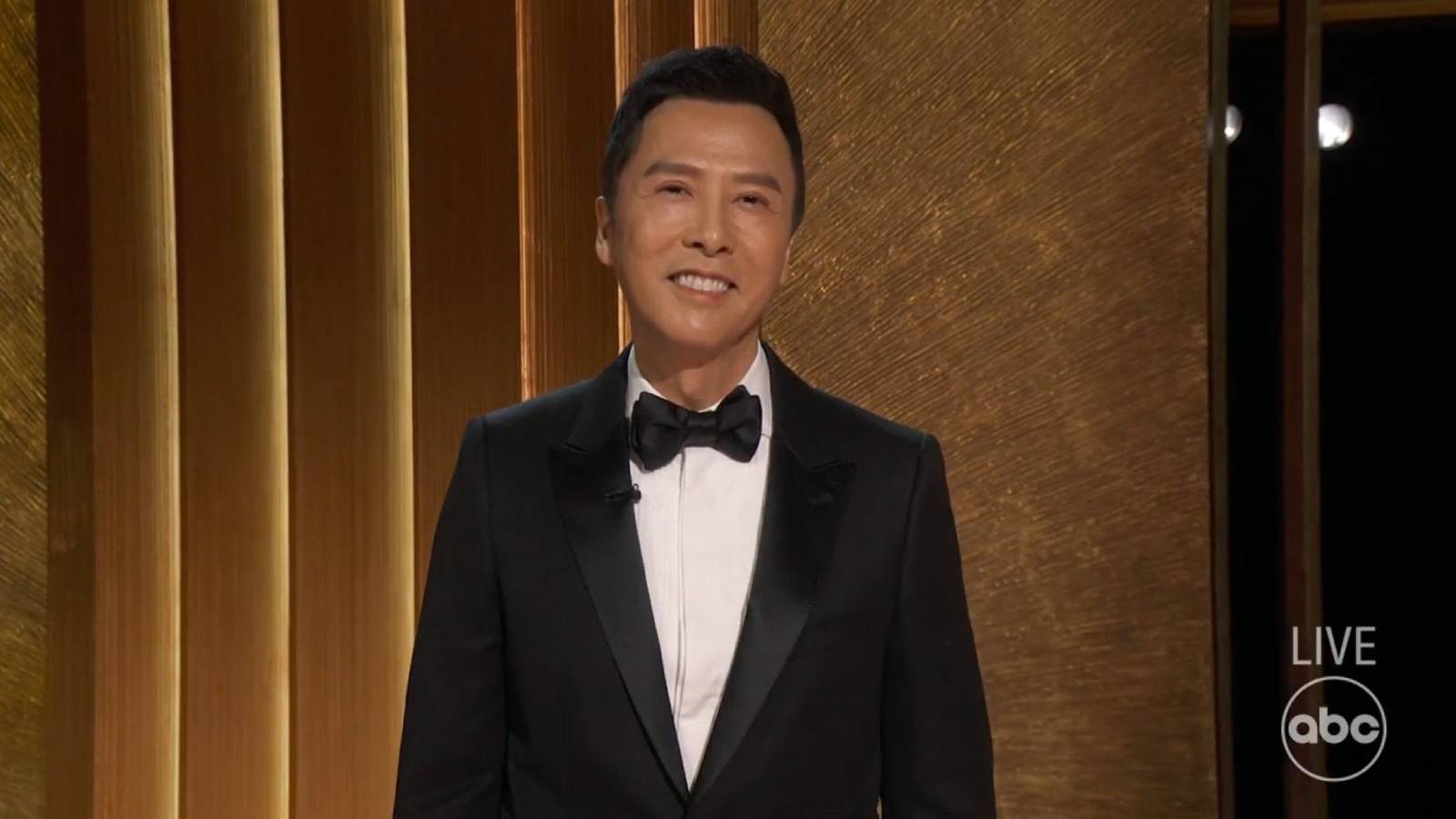 Donnie Yen at the Oscars.
Photos: Galileo Cheng/Twitter, Donnie Yen/Instagram