Eat Caramel Kaya Toast & Chashu Ham Sarnie At Mod Kopi Joint Opened By Bak Chor Mee Hawkers
Fete Kopi & Toast is run by the folks behind Japanese-inspired fusion bak chor mee stall, 51 Noodle House.
After gaining popularity for their Japanese-inspired bak chor mee served with chashu and onsen egg, the owners of 51 Noodle House at Yishun Park Hawker Centre have taken on an unlikely venture – kopi and kaya toast.

Opened last month by Darren Teo, 32 (left in pic), and Henry Yap, 38, local coffee and toast joint Fete Kopi & Toast is located at The Venue Shoppes, a mixed residential and retail development in Potong Pasir. It offers kopi, teh and slightly elevated versions of local toast with house-made caramel kaya and mentaiko mayo, as well as ham and chicken katsu sarnies.

No part of this story or photos can be reproduced without permission from 8days.sg.
It's found in the same space as 51 Noodle House's second outlet
The hawkers opened 51 Noodle House's first standalone, air-conditioned outlet at The Venue Shoppes last November. Initially, the duo had a business partner who was planning to sell kopi and toast in the same shop too. "We planned to bring in a coffee partner about six months after opening the [noodle] outlet. They ended up backing out and since we had already invested in the equipment for a kopi stall, we decided to start from scratch and run it on our own," shares Darren, a former landscape architect.

The outlet is a modern, colourful space with 30 seats. Orders for both noodles and toast can be made at the cute wood-panelled cashier counter, where you'll find the menus for both concepts.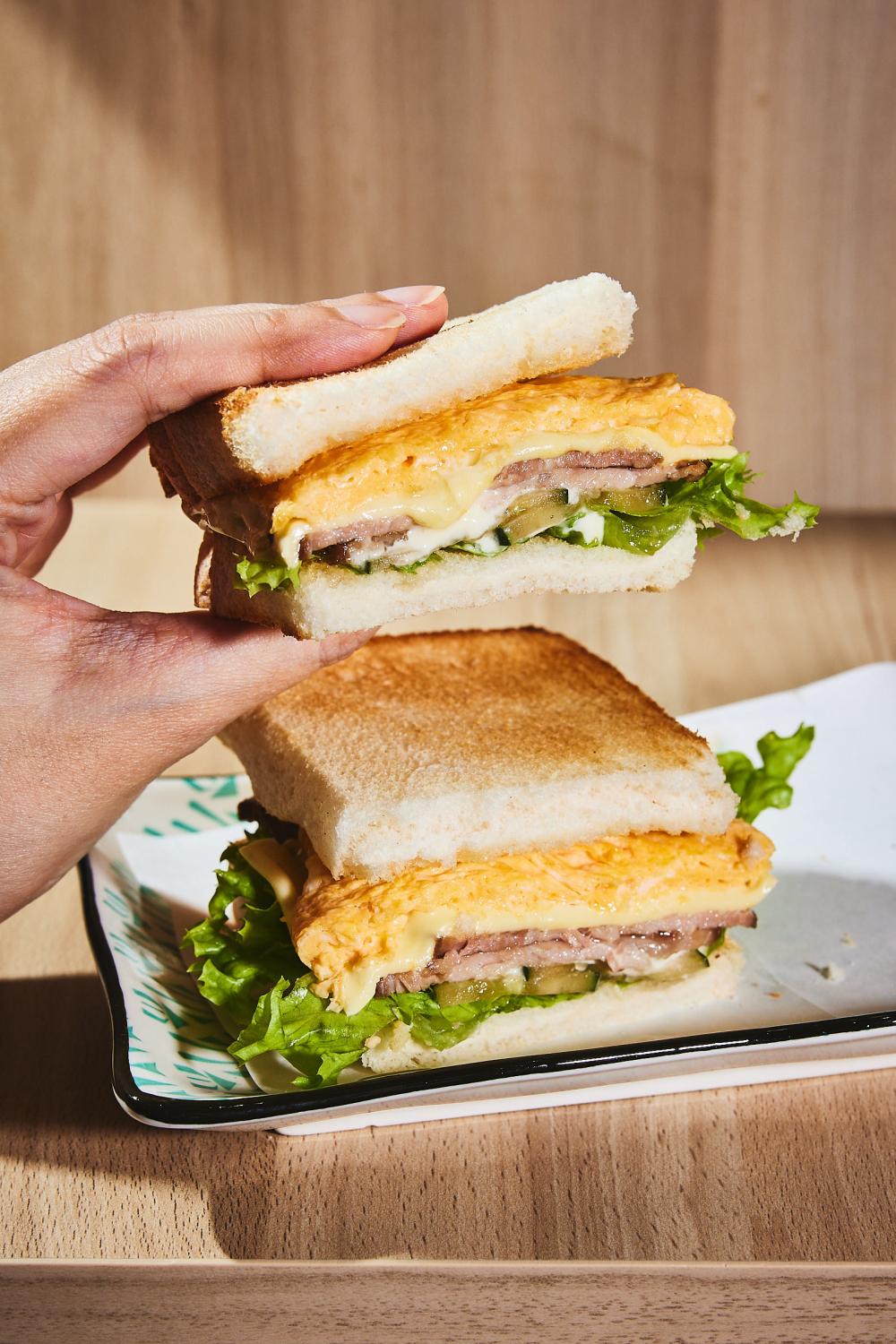 Coffee and tea from traditional roaster 
While scrambling to find a supplier, Darren met the founder of leading traditional coffee roaster Kim Guan Guan, which now supplies "a premium blend of Robusta and Arabica beans" roasted with sugar and margarine to the coffee joint.

"He's very passionate and came to view our shop. He even recommended that we create a separate brand [for the coffee shop]," says the entrepreneur. He ended up heeding the advice. Darren named their kopi joint Fete, which means feast or festival – a term he picked up from a Peppa Pig episode that his three-year-old daughter was watching. Cute.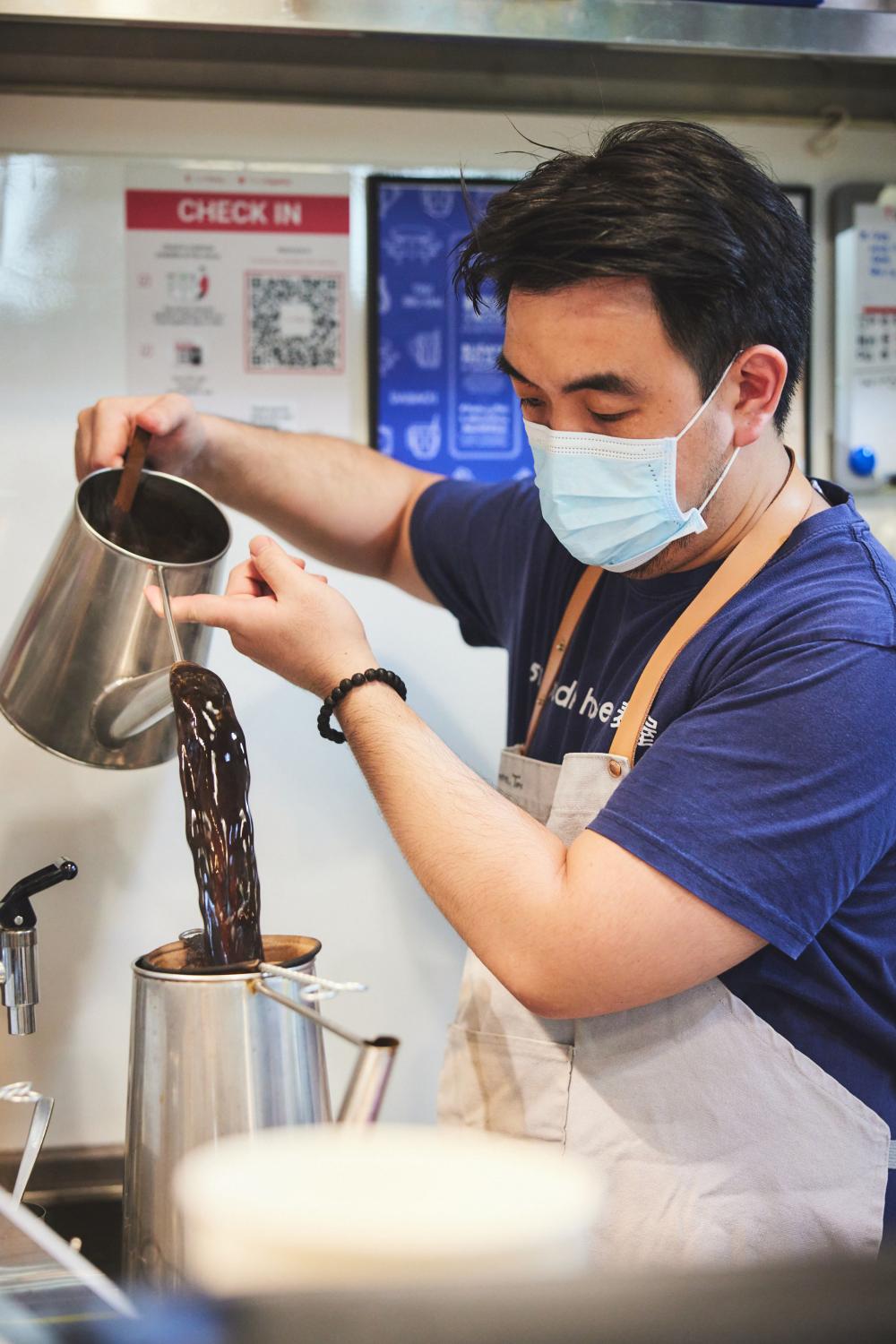 Sock brewing method used here
Fete does not use expensive espresso machines to pull its kopi, nor do they intend to offer fancy lattes on their menu. "We developed the menu based on what we're comfortable with. I'd rather stick to the traditional brews, get better beans and make sure the consistency is there," he shares. Darren, who is based at this newer Potong Pasir outlet, makes most of the drinks here and uses the conventional sock method to brew kopi. His partner Henry helms their noodle hawker stall in Yishun.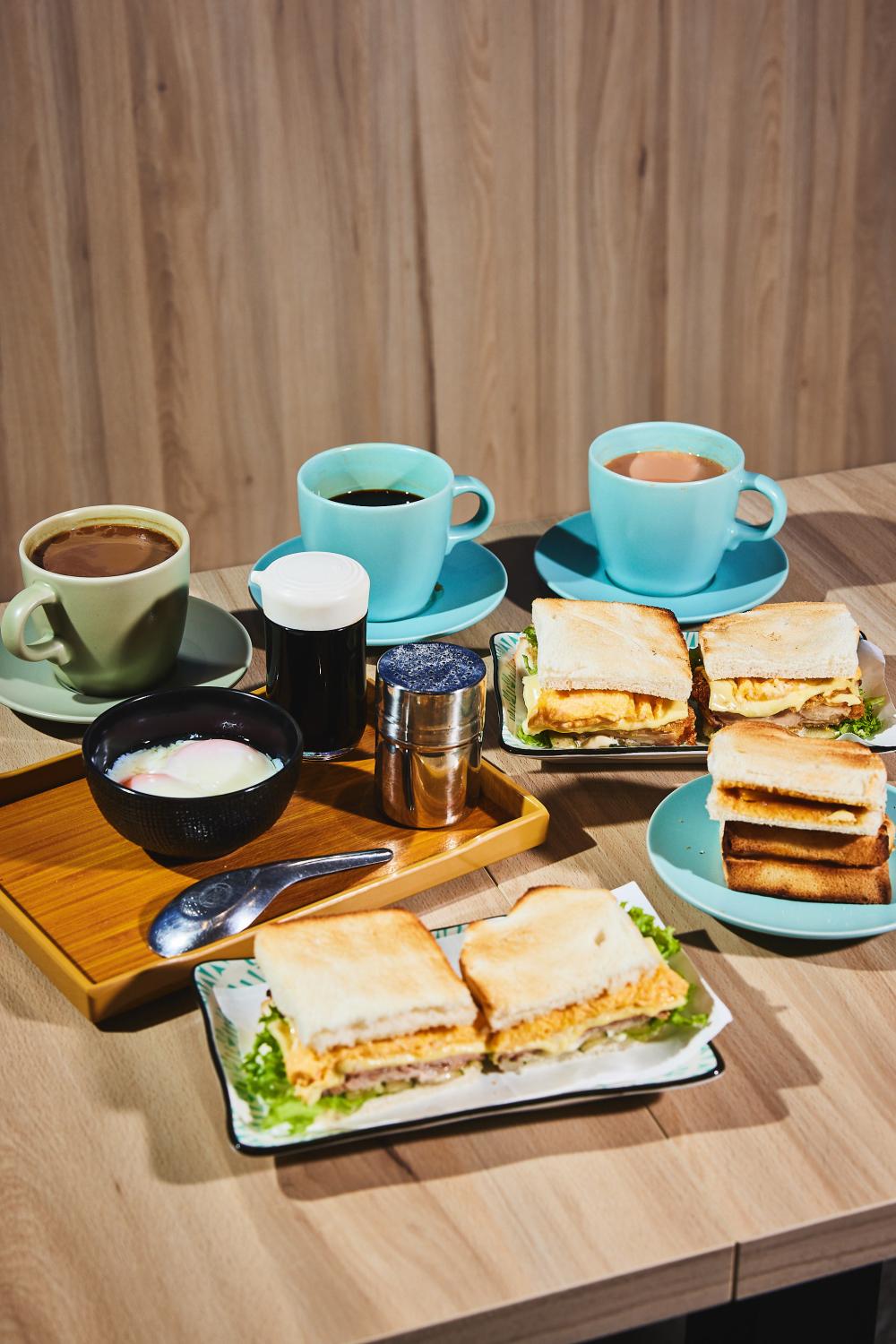 Kaya house-made with made-from-scratch caramel
Fete's kaya is prepared by Henry, a former chef who has cooked for various hotels and restaurants, including a year-long stint at Tanjong Beach Club as junior sous chef. The Ipoh-born chef says his recipe is based on the kayas served at kopitiams in his hometown. "It has more caramel and is eggier. It also contains fresh duck eggs, but sadly we can't get that here," he shares in mandarin. Even though it takes more time, Henry makes his own caramel and cooks it with the coconut egg jam to give it a deeper, richer flavour. Their golden-brown kaya is served with local white bread from old-school confectionery Jie Bakery at Tai Seng. Another house-made spread (that we didn't get to try) is the mentaiko mayo – the creamy, slightly spicy cod roe dressing is smeared on plain bread and grilled before serving.
Kaya Butter, $1.90 (8 DAYS Pick!)
The house-made kaya is smooth and more fragrant than the usual kopitiam offerings. Contrary to the owners' description, we didn't find it particularly eggy, but it does have stronger caramel notes compared to most kaya, which we enjoyed. The sweetness is nicely balanced by the saltiness of the butter (plain old SCS). Paired with well-toasted, thick slices of plain white bread, this is a simple but well-done kaya toast that hits the spot.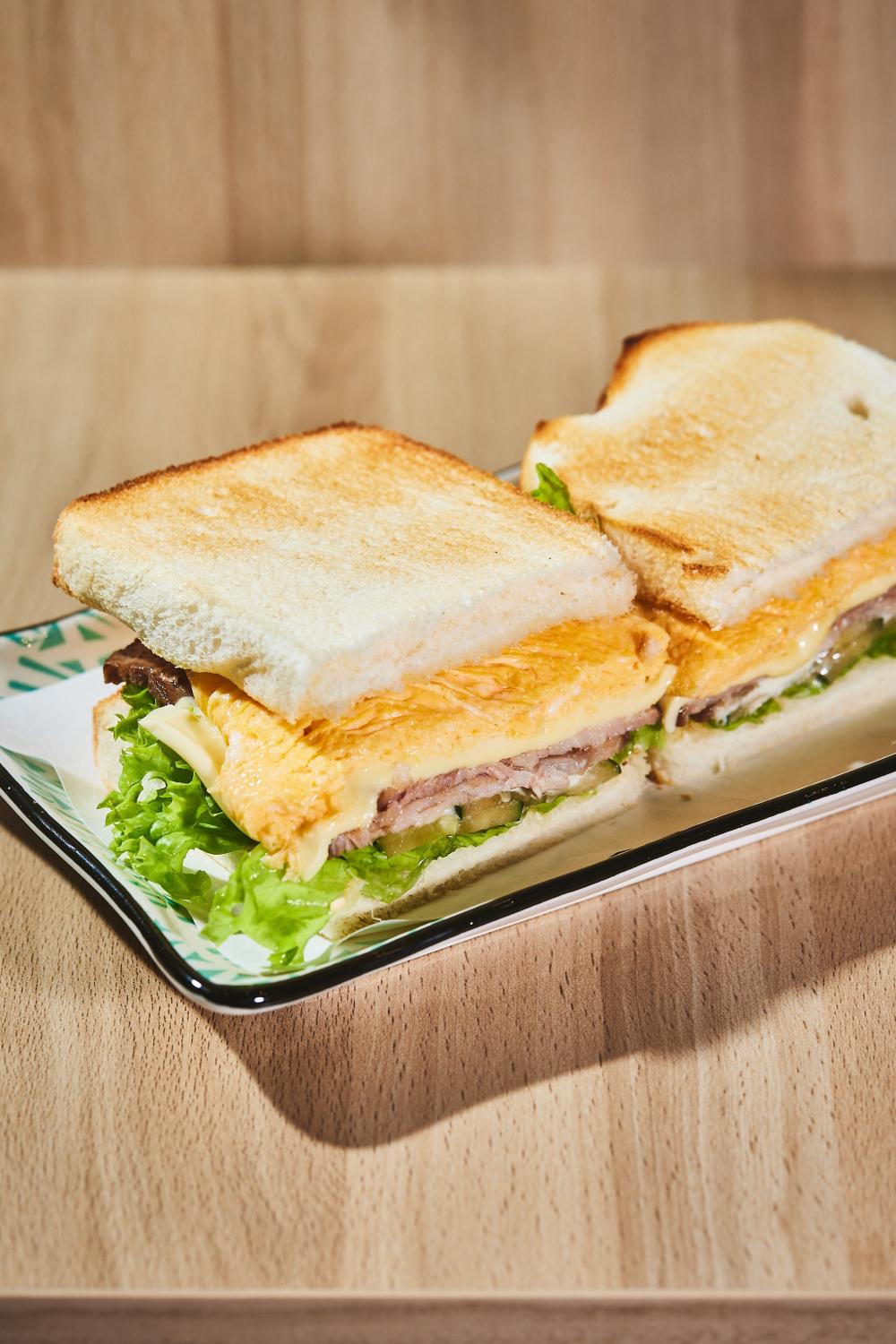 Shoulder Ham Sandwich, $5.50 (8 DAYS Pick!)
Thin slices of house-braised chashu (the same pork served in 51 Noodle House's signature bak chor mee) are torched before assembly, which adds a lovely smokiness to the sandwich filling. The shoyu-infused Japanese-style meat is tender – we wish it came in a thicker cut so the flavours can be more apparent. Silky scrambled eggs, cheddar, pickled cucumber, lettuce and a smear of mayo complete this comforting and delicious sarnie. However, the portion is on the petite side, so this would work better as a snack than a meal on its own.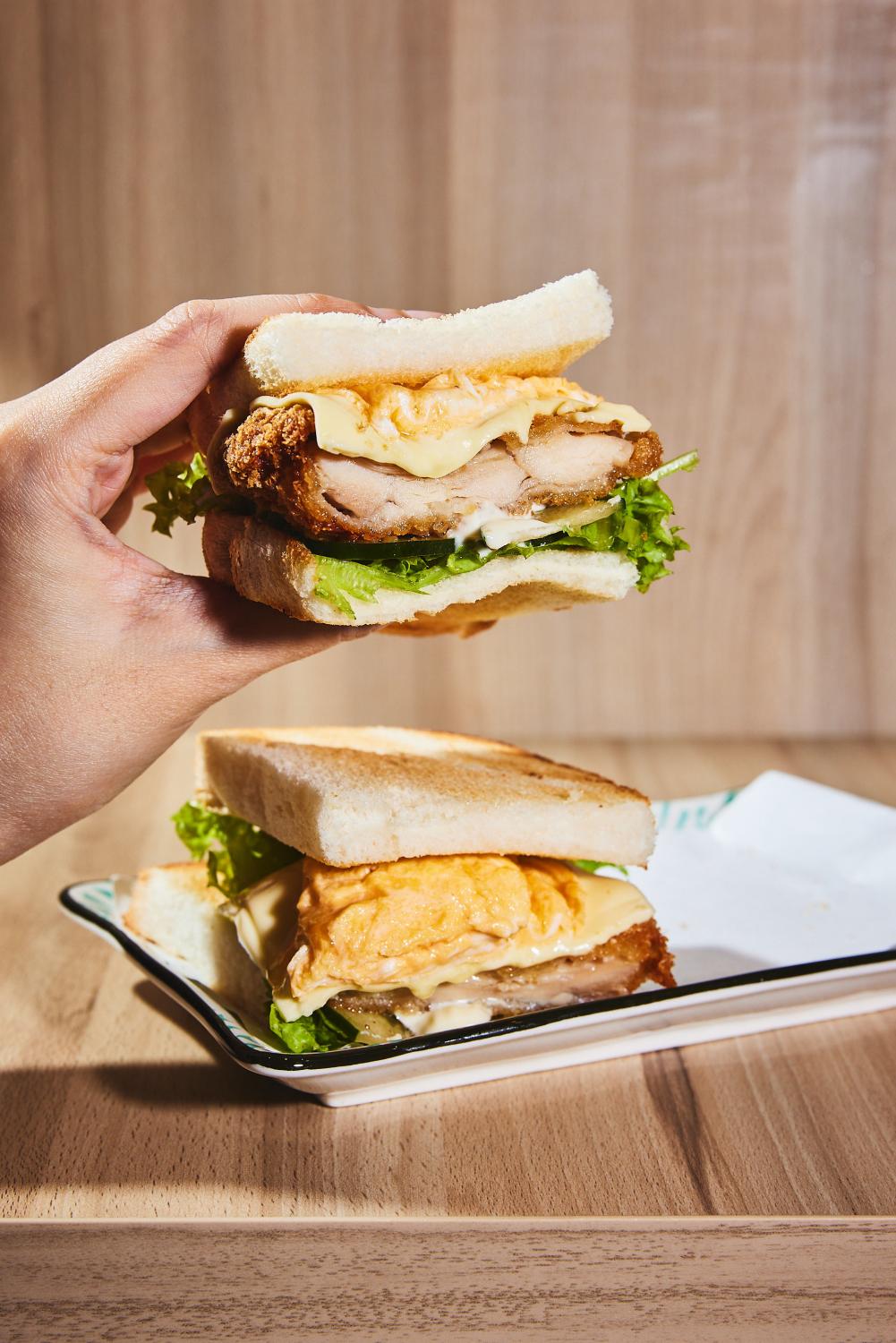 Katsu Sandwich, $7.50
Crispy panko-crusted fried chicken thigh served with the same fixings as the ham sandwich. The chook is tasty and not too greasy, and the toasted, crusty local bread held up nicely in this heartier combo that should satisfy those with moderate appetites.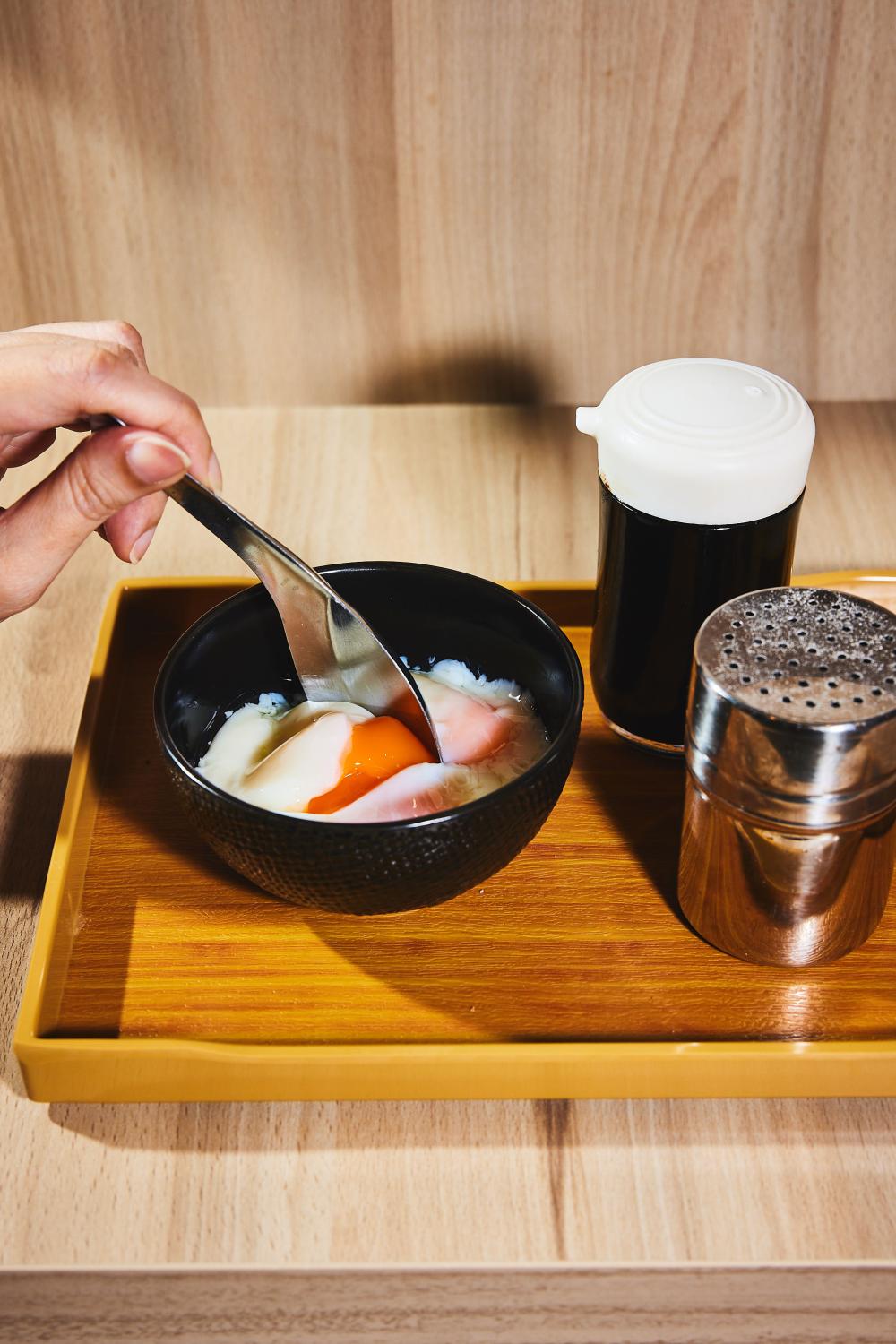 Soft-Boiled Eggs & Kopi/Teh Set, $3.80 with any order of toast
Round off your toast or sandwich with jammy soft-boiled eggs, served on a quaint wooden tray, and a cup of coffee or tea with this add-on set.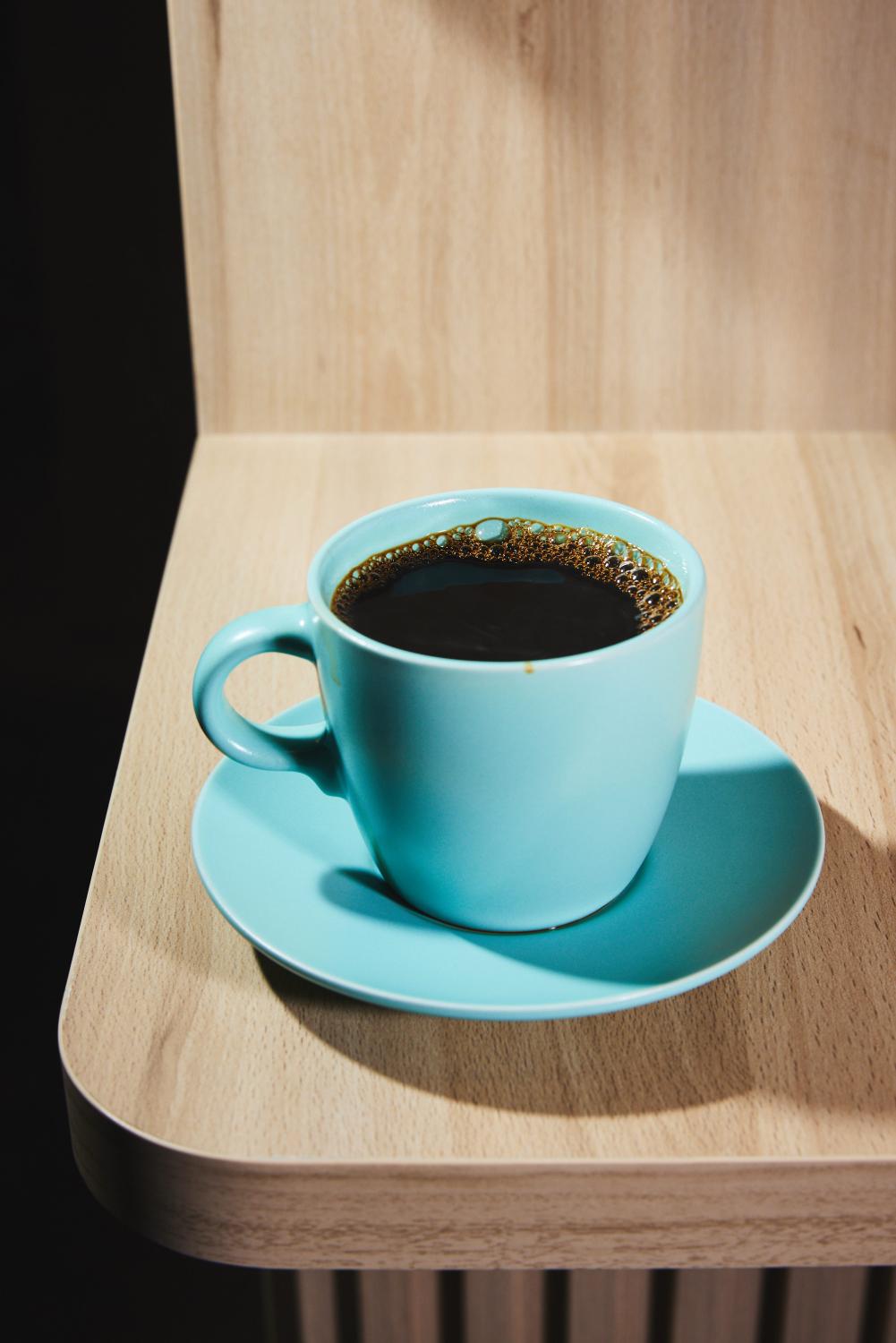 Kopi-O, $1.80
Easy to drink, not too bitter but strong enough to deliver that requisite kopi-O kick. Our photographer, who's a kopi-O kosong enthusiast, tried the unsweetened version and found it well-balanced and not too acidic.
Kopi, $2 (8 DAYS Pick!)
We preferred this creamy, aromatic and well-frothed cup of kopi over the black coffee. The coffee's chocolatey notes paired well with sweet condensed milk, while retaining a mild, pleasantly bitter edge. Shiok.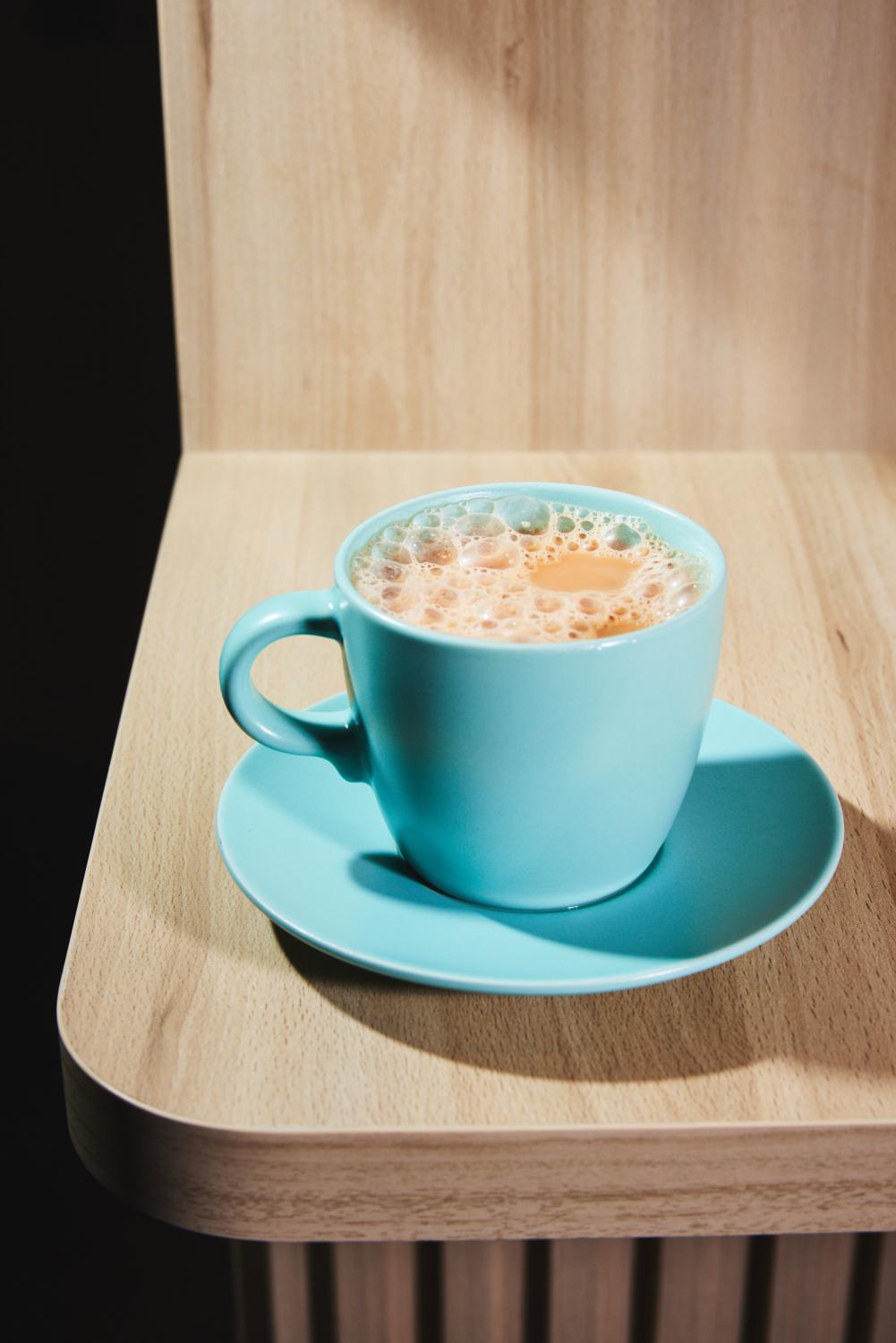 Teh, $2
Fete gets its tea blend (ground Ceylon and English breakfast) from Kim Guan Guan as well. The milk tea is smooth and not too tannic. Enjoyable, but not as potent as our usual order from Ya Kun. 
Bottom line
Come for the kopi and caramel-rich kaya toast, which is yummier than your typical local coffee chain's offerings. The fresh, Japanese-inflected take on the old-school ham sarnie here makes it worth a try, too.
The details
Fete Kopi & Toast is at #01-07 The Venue Shoppes, 2 Tai Thong Cres, S347836. Open daily 10.30am-8.30pm, toast & sandwiches available at 10.30am-noon & 3pm-7pm. More info via Instagram. 
Photos: Alvin Teo
8days is now on #tiktok! Follow us on www.tiktok.com/@8dayseat
No part of this story or photos can be reproduced without permission from 8days.sg.