Ex-SBS Bus Driver, 29, Sells "Malaysian Homemade Fried Chicken" At Hawker Stall
He was inspired by Malaysian chain Winner's Fried Chicken, which originated in his Ipoh hometown.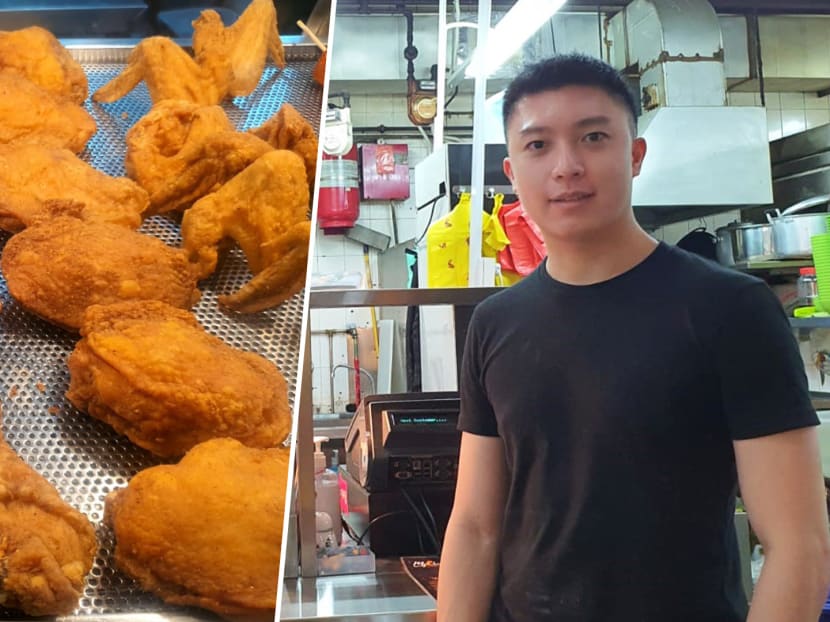 Fried chicken might be the ultimate comfort food — it's simple, sinful and when done well, so satisfying. That's part of the reason why Ipoh-born Bryan Yap, who hasn't been back home since the pandemic unfolded, decided to open a hawker stall in a kopitiam on Queen Street peddling deep-fried chicken with a homemade recipe that the Singaporean permanent resident says is inspired by the fried chook he used to eat back in Malaysia.
The 29-year-old opened My Chicken Castle in October with his Singaporean business partner, Ching Kok Jiunn, 45, whom he'd met at his previous job at a personal chauffeur company, which came after he left his job as a bus driver with SBS Transit.
8days.sg
speaks to the millennial hawker to find out what inspired him to start a business selling "Malaysian homemade fried chicken".
All photos cannot be reproduced without permission from 8days.sg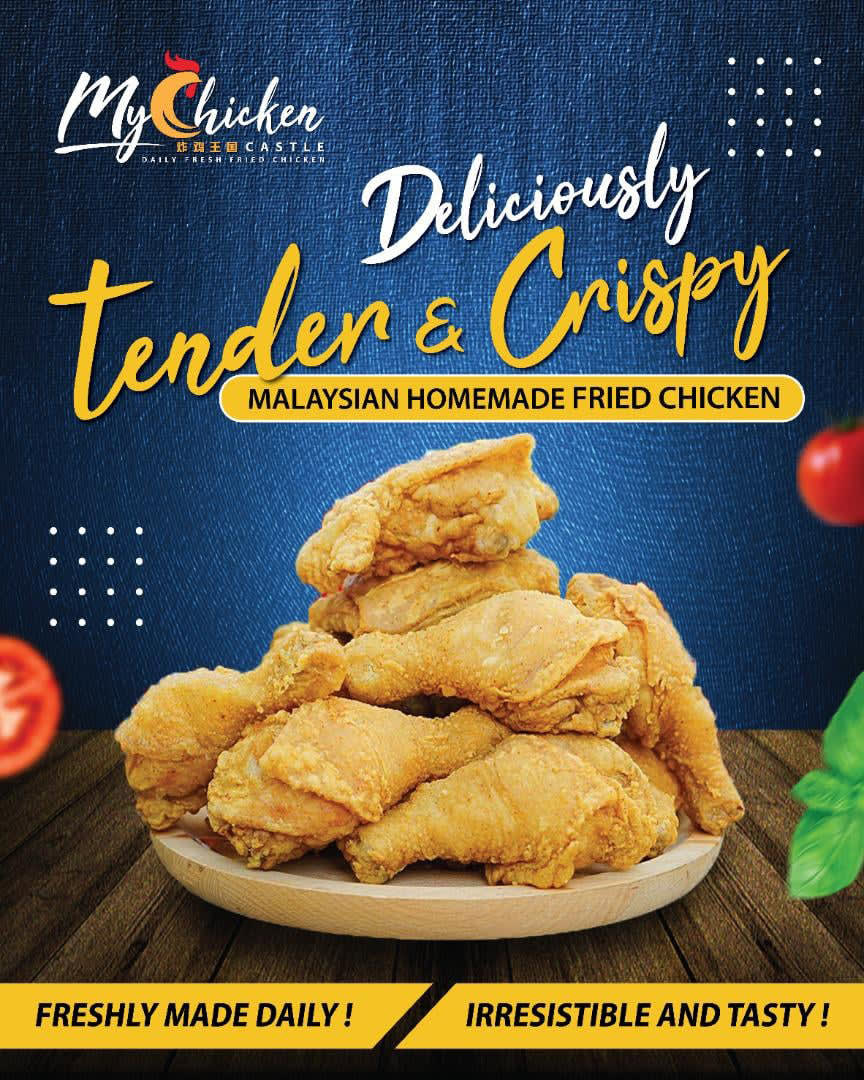 There's no one style that defines "Malaysian fried chicken". Ayam goreng (fried chicken in Malay) is an umbrella term which encompasses various cooking methods of the dish in Malaysia. Some Malay-style recipes call for marination in a rich curry paste before the meat is battered and deep-fried, while others skip the batter altogether. Ayam goreng berempah, for example, sees the bird rubbed in an aromatic spice blend then fried. My Chicken's Castle's version seems to veer towards Chinese-style fried chook more than Malay-style thanks to its lighter, five-spice-spiked marinade.
In fact, the stall's chook is inspired by the chicken served at Winner's Fried Chicken, a popular hawker chain that originated in Ipoh circa 1987. Missing home, Bryan popped by for a meal at the brand's Singapore franchise outlet in Bukit Merah and enjoyed it tremendously. A few days later, he was toying with the idea of opening his own fried chicken joint when he walked past the vacant stall My Chicken Castle now occupies.
"It was like the stars aligned. I thought this seemed like a business that would work. The location is quite good with a lot of foot traffic. Why not give it a try?" he tells us in Mandarin. "Since the pandemic started, [Malaysians in Singapore] can't go back often (though the Vaccinated Travel Lane to Malaysia began shortly after this interview), and might be missing Malaysian food. That's why I think a stall selling this type of fried chicken might give them a taste of home."
The new hawker has a bit of F&B experience. Bryan (left) worked a year at "a teppanyaki restaurant in a shopping mall" when he first came to Singapore aged 19, before returning to Malaysia to work at a Taiwanese dessert joint. In 2014, he returned to Singapore to work as a bus driver with SBS Transit for three years. "Actually, the job [as a bus driver] wasn't too bad. But because of the shift work, it was difficult to find time to spend with my then-girlfriend (now wife)," he says. He later moved on to the chauffeur company, where he stayed for another three years.
Thereafter, he and Kok Jiunn (right) quit to open their own car rental company, which they're still running now alongside My Chicken Castle. Bryan reasons: "Everyone needs to eat. No matter when you start [a food stall], if the food is good, it will do well." He insists their car rental biz is still thriving.
He took four months to fine-tune his chicken recipe, looking up recipes online and cooking deep-fried chicken at home. "The whole house was oily every day," he says with a laugh. Eventually, he found a recipe he was happy with – a coating comprising around ten different spices and two types of flour (all secret, though Bryan's willing to divulge that there's five-spice powder, black pepper and white pepper in the mix). As for the chook itself, it gets a simple marinade of salt and pepper prior to being coated with the flour and seasoning mix.
Now, Bryan handles the day-to-day operations of the stall while his partner deals with the backend work and car biz. "Business is still okay – most of the crowd is dine-in, they get our chicken while drinking in the evenings," he tells us. "I'm happy that we're moving back to five people dining in together. Hopefully there won't be any more waves, so that we can get back to how it was [before the pandemic]."
Though he'd love to take advantage of the VTL with Malaysia to head back home to see his folks (his wife is here with him in Singapore), he can only do so once he finds help – a challenge now due to the manpower crunch. "Once someone can take care of my stall, I plan to visit Ipoh soon. I haven't been back to my hometown in three years. I miss home," he says wistfully.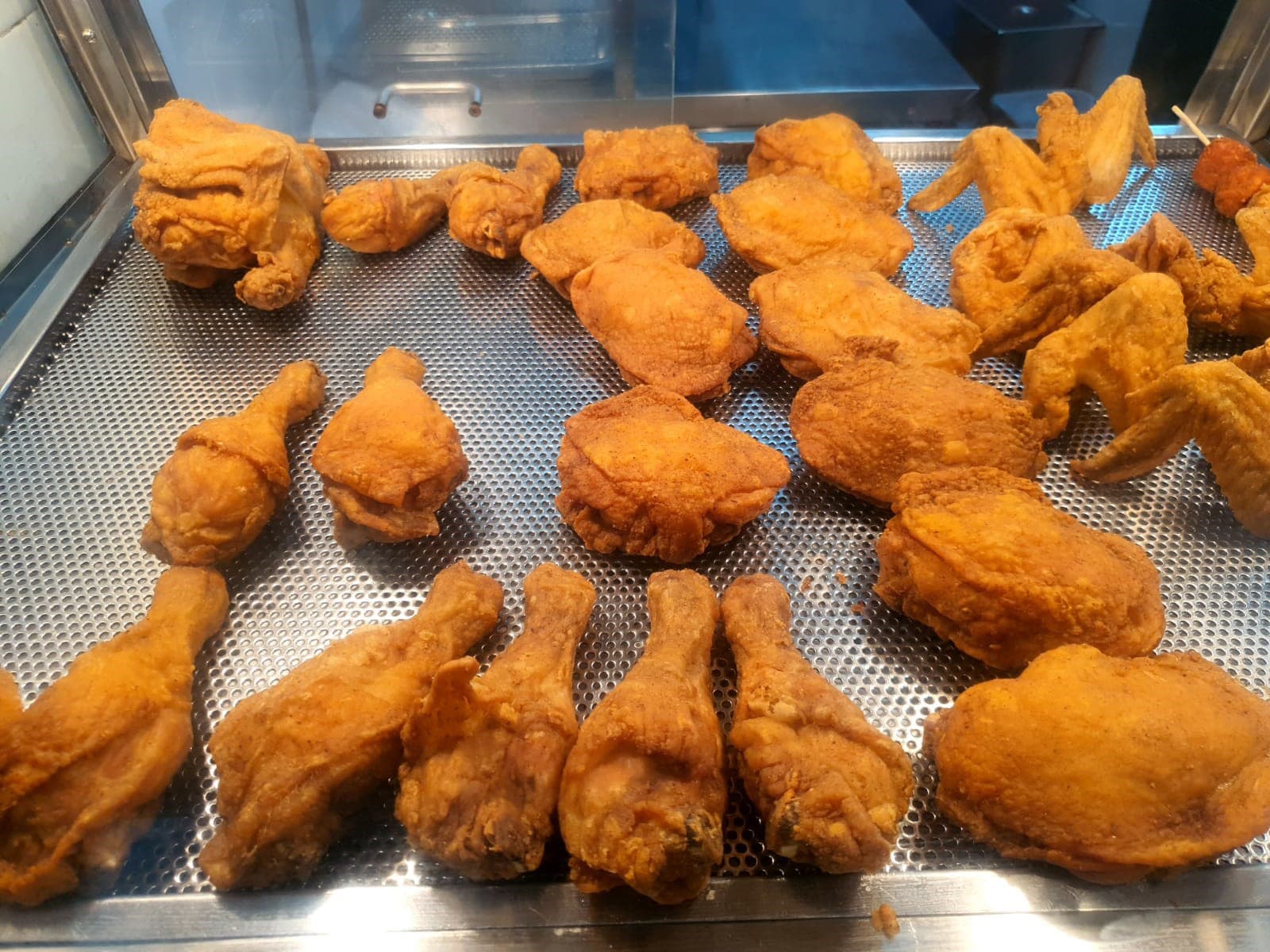 We haven't had the chance to try the nosh yet, but the cheapest item on My Chicken Castle's menu is the wing at $1.80, followed by breast meat for $2.50. Thigh meat or drumsticks cost $3 apiece. Or choose a bundle meal.
There's also whole spring chicken with crinkle-cut fries ($11.50) and fried chicken skin if you're up for a decadent snack ($3.50). The hawkers plan to add turmeric rice to their menu soon.