High St Tai Wah Pork Noodle Opening Third & Fourth Outlets In Hougang, Little India
The towkay also addresses concerns about 2.5 hour-long queues and inconsistent quality at their second branch in Bedok.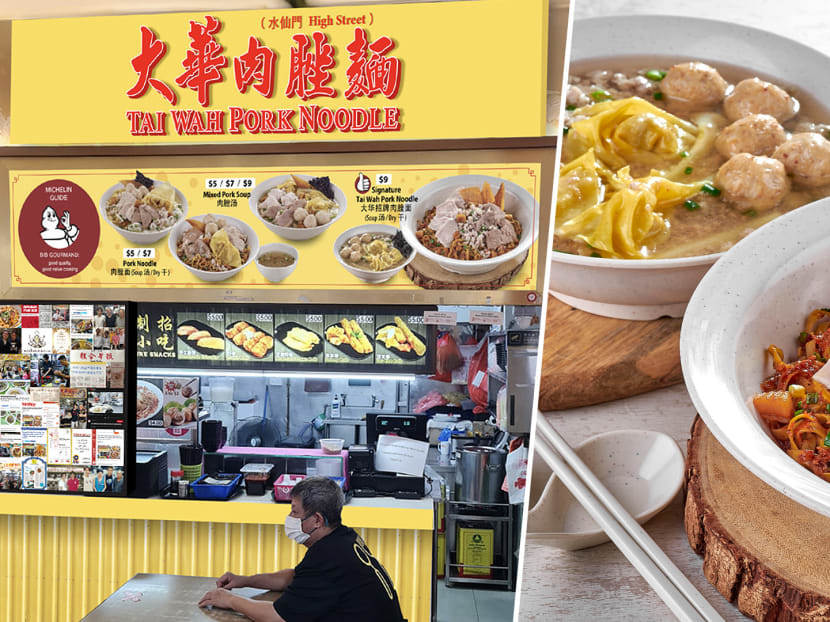 When we last spoke to High Street Tai Wah Pork Noodle's towkay Gerald Tang, the 42-year-old hinted that expansion was big on his plans for the brand this year. The brand, which received the Michelin Bib Gourmand this year for its HQ Hong Lim Food Centre stall, opened its second outlet at a FoodHub kopitiam in Bedok Central in August. Now, High Street Tai Wah Pork Noodle looks to the north-east: their next outpost, opening on Sep 15, will be at a FoodLoft kopitiam on Hougang St 51.
Gerald is the nephew of the hawker behind the more famous one-Michelin-starred Hill Street Tai Hwa (notice the slightly different spelling) Pork Noodle stall at Crawford Lane. However, both businesses run independently of each other.

All photos cannot be reproduced without permission from 8days.sg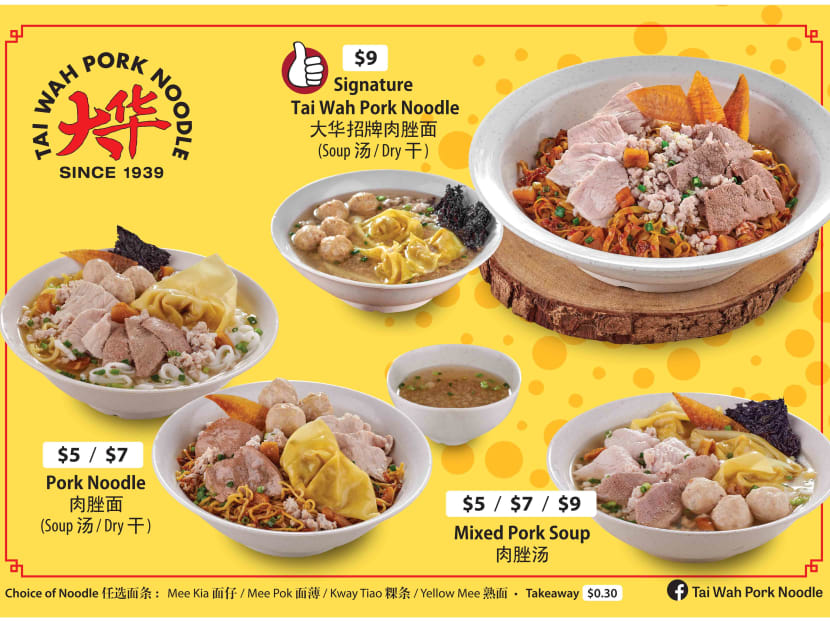 Prices at the joint venture (opened in partnership with investors who wish to remain anonymous) stall will be the same as at the Bedok branch – a dollar cheaper compared to the HQ Hong Lim Food Centre one. Their bowls of vinegary mee pok laden with crunchy fried flat fish will still go for $5, $7 and $9 (depending on size) at the Hougang stall.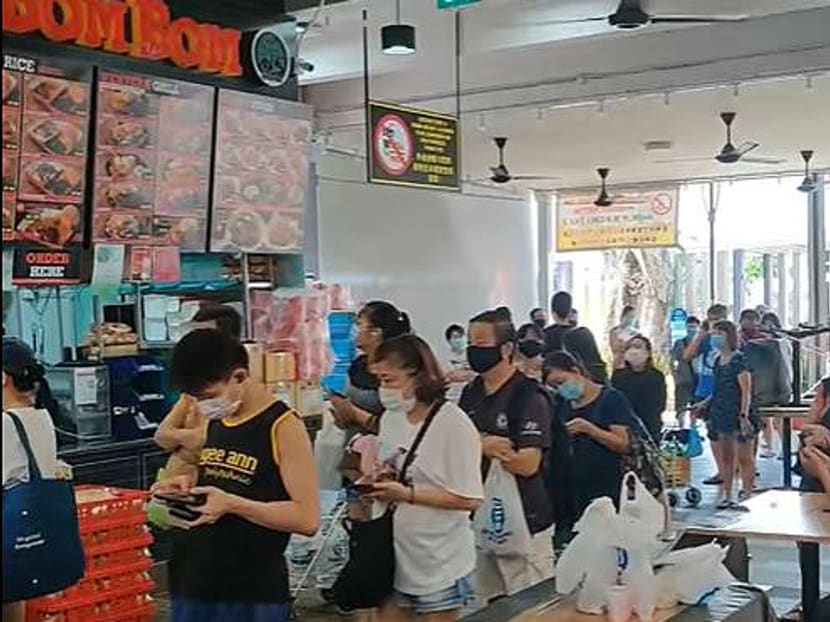 "The response to [the Bedok outlet] was surprisingly good – the crowd is there," the towkay tells us in a mix of Mandarin and English. However, that very same crowd (evidenced in a video posted on Tai Wah's Facebook page on Aug 3), in tandem with relatively green staff led to long waiting times and some complaints about inconsistent quality. "At the start, the longest people had to wait was two-and-a-half hours. By now, half an hour should be [the usual waiting time]."
He reasons: "The staff were all new — they weren't as quick with their hands and feet yet. You don't want to rush them, as they'll panic. They must follow [the cooking method] step by step, or the quality control won't be there. After one month, they're more used to it. They're faster now."
As for netizens complaining that the noodles at the Bedok outlet were hit or miss, he admits that "it was a new environment, with new equipment. We spent August 2 (the day before the Bedok branch opened) trialling, but we needed more time to get used to it. Small things like some [raw] ingredients arriving still frozen [which we weren't used to] led to problems in the cooking."
For newer outlets, the brand is sticking with the same game plan for now: prepping sauces at the Hong Lim outlet, while individual branches handle the noodles and ingredients themselves after receiving training. "We're not at the stage of [needing] a central kitchen yet," Gerald adds.
"Now that we've got the Bedok branch running, it's easier to train staff [as it's bigger than the Hong Lim stall] for various steps. Some [cook] noodles, some [prep] the ingredients, or take orders. If you get your cashier to make noodles, and it's not good, it spoils your own brand," the hawker tells us.
As such, he doesn't foresee opening his fourth outlet at an upcoming new Kim San Leng kopitiam on Owen Road until "the middle or end of October'', as he needs "one month or two to [oversee] and solve problems at the new branch [in Hougang] first."
"If business is good, if there are good locations, and [we can train manpower at an adequate rate], I'll keep going," Gerald muses. "I want to spread out [my outlets]. The reason being, if customers want to eat [at Tai Wah Pork Noodle], they must come all the way to Bedok or Hong Lim. If it's too far, they'll come only once or twice a month. If it's nearby, they can go more often."
Tai Wah Pork Noodle's third branch will open on 15 Sept at #01-42, 21 Hougang St 51, Hougang Green, S538719. Open daily, 7.30am - 8.30pm. Details on the fourth outlet at Owen Rd to be confirmed.
The original outlet is at #02-16 Hong Lim Food Centre, 531A Upper Cross St, S051531. Open daily except Mon, 7.30am - 3pm. Delivery via Foodpanda. More info via Facebook or website.
All photos cannot be reproduced without permission from 8days.sg
Photos: Gerald Tang/Tai Wah Pork Noodle Facebook