MP Baey Yam Keng & Ayden Sng To Cook & Serve Blanco Court Beef Noodles For Charity
When your MP serves you… your meal.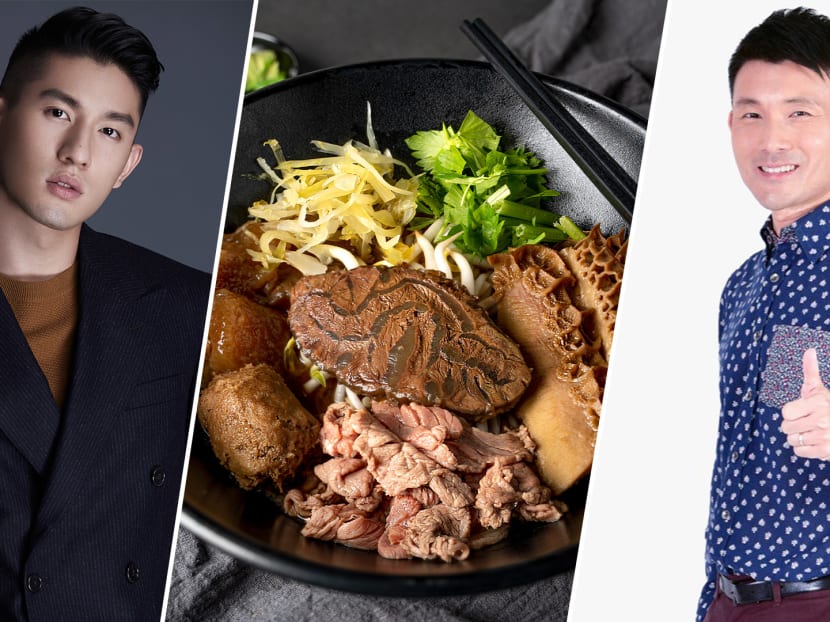 Members of Parliament usually serve the people in their constituencies. And for an hour on Sept 11 from 12.30pm to 1.30pm, MP for Tampines GRC Baey Yam Keng will be serving customers bowls of Blanco Court Beef Noodles, cooked by Mediacorp actor Ayden Sng at the brand's newest Our Tampines Hub outlet.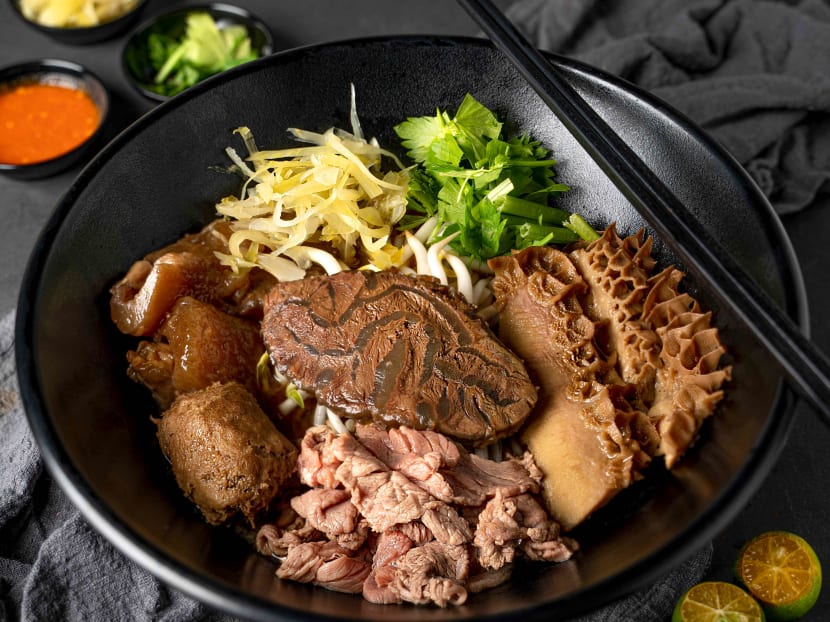 The duo had teamed up with the 42-year-old Hainanese beef noodle stalwart for a good cause benefiting the Blanco Court Beef Noodles Charity Fundraiser 2021.

To attend the fundraiser, members of the public can buy a voucher booklet ($100 for $250 worth of dining credit) and head to the Tampines eatery during the hour-long event for a bowl of Superior Beef Noodles ($10.90/$16.90; other beef noodle options apply) personally cooked by Ayden and served by MP Baey on a first come, first served basis. Unused vouchers can be redeemed on future visits till Dec 31, 2022.

According to MP Baey, 100 per cent of the proceeds from voucher sales will go to the Tampines North Citizen Consultative Committee Community Development and Welfare Fund, which also offers a Bilingual Youth Kindle Award bursary for tertiary education students.

Speaking to 8days.sg, he notes that "there are still many young people who [wait tables] now to supplement their expenses", and hopes that the bursary can help them "have more time to study and not have to worry about earning their pocket money".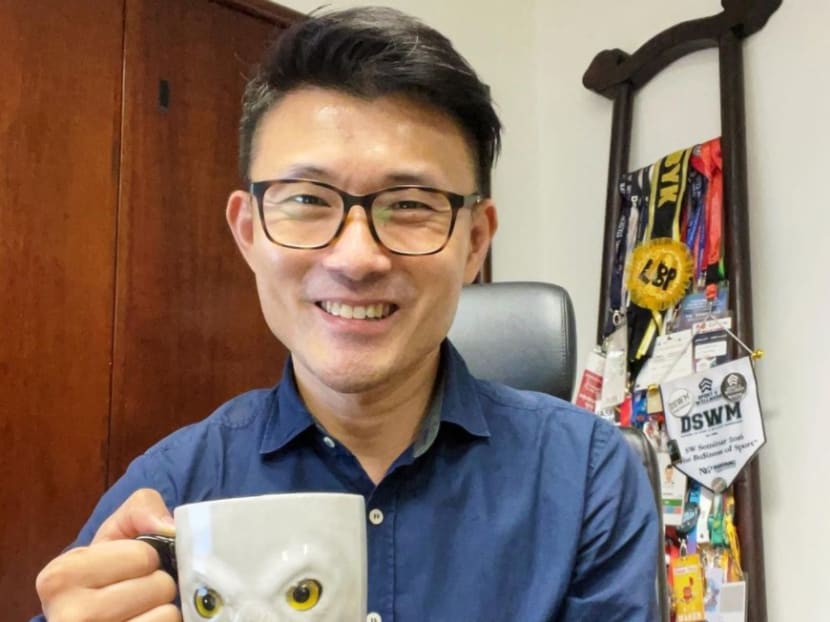 He also empathised with the young servers, as he remembers working a shift as banquet staff during his NS days. "I [did a temp shift] for a day as a banquet staff serving drinks when I was around 20 years old. I remember it was a Teacher's Day dinner for a school, and I was just helping out a friend's brother who was looking for some manpower for that night. It was quite tiring, but it was an eye-opening experience," he shares, adding playfully that his front of house service standard "should be better now compared to last time!"

He also jokes that Ayden "got the tough job, as serving is easier than cooking". And Ayden ain't playing — to prepare for his pop-up chef duties, he trained at Blanco Court Beef Noodles' Tampines branch learning how to cook the noodles, and "went for a one-day Food Safety Course to ensure I'm qualified to work in the kitchen".

The actor is a self-professed "fan of cooking" who regularly whips up dishes. "Even more so after filming [Mediacorp drama] Recipe of Life," he says. "I actually learned from the chefs that helped out on the set and Chinese food has become my cuisine of choice — one of those instances where acting influenced real life!"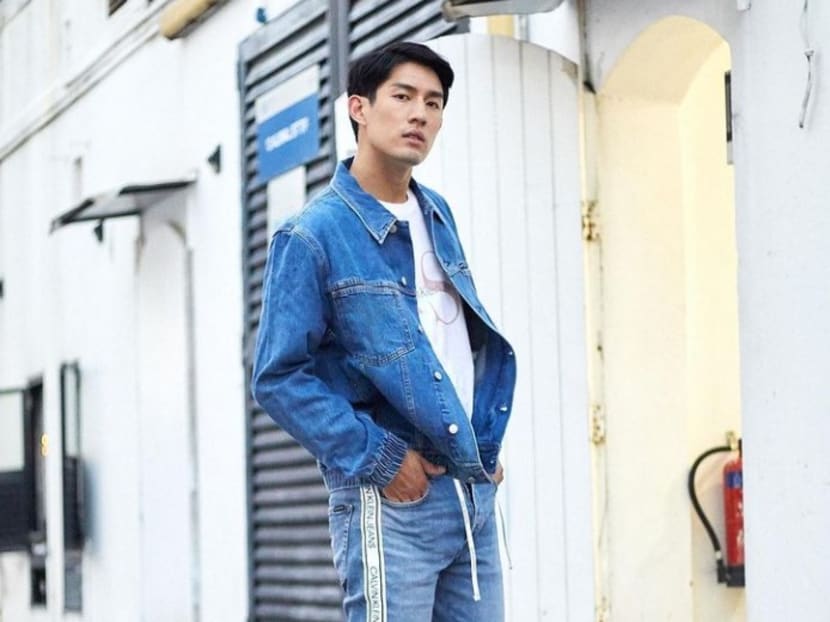 Ayden is also planning to sign up for cooking classes with co-star Felicia Chin. "I'm filming with Felicia recently for a new project and we have made plans to go for classes together. My mini project is to venture into Japanese cuisine. I've been watching a lot of food-related Japanese dramas recently and got really inspired. If I could cook like that for my friends, that'd be amazing," he enthuses.
Unlike other celebs like Ben Tan, Pierre Png and Chen Tianwen, Ayden has no plans to start his own F&B business. "I still want to focus on acting primarily for now, and when I have time, directing," he shares.

Interestingly, MP Baey is game for cooking a charity dinner "if people are up [to support] it". As it turns out, our Senior Parliamentary Secretary for the Ministry of Transport is a keen home cook. "I know how to cook chicken rice. Decent lah (laughs). And char siew as well. It's passable. I can read instructions well, so I can follow the recipes," laughs the father-of-three. "Not too long ago, I cooked a Japanese dinner from scratch for my family, including ramen with char siew. It's very satisfying to cook for your loved ones."

His love of cooking started from his university days at the Imperial College of London. "I lived overseas as a student so, no choice (laughs). Throw me some ingredients and I will whip up something!"

Charity vouchers booklets are available from Sept 8 at Blanco Court Beef Noodles, #01-15 Our Tampines Hub, 1 Tampines Walk, S528523. Vouchers can be used at the fundraiser on Sept 11, or on other visits till Dec 31, 2022. Facebook

Photos: Blanco Court Beef Noodles/ Baey Yam Keng & Ayden Sng's Instagram