$188 For Six Slices Of Bak Kwa That Come With A Whole French Black Truffle
The bak kwa itself is studded with bits of fresh truffle too.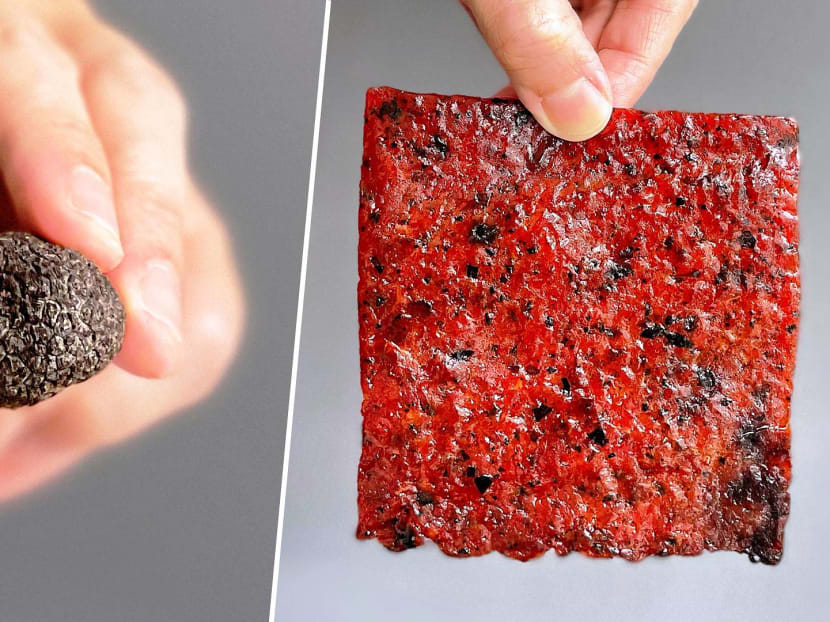 The Chinese New Year snack scene has gotten a lot more intense this year. People are trapped in Singapore with leisure travel all but zilch, and folks need something to do to expend all that energy and (possibly extra) cash. Can't post IG pics of your holiday meals? Buy bak kwa pimped up with fresh French black truffles and post photos of those instead. Direct To Masses, the retail arm of casual French outfit The Masses, is offering a bold CNY snack option not for the faint-hearted: exactly six slices of bak kwa, studded with bits of shaved truffle, plus a whole small black winter truffle from Provence, France, for an eye-watering $188.

All photos cannot be reproduced without permission from 8days.sg

What you get: the aforementioned six slices, made in collaboration with online bak kwa brand Golden Gourmet. Each vacuum-packed slice feels chunky, with a total weight of 300g. As for the petite whole truffle (the diameter of about a 50 cent coin) that you're advised to shave and eat with butter, seafood or may we suggest pasta/rice? It weighs about 15g.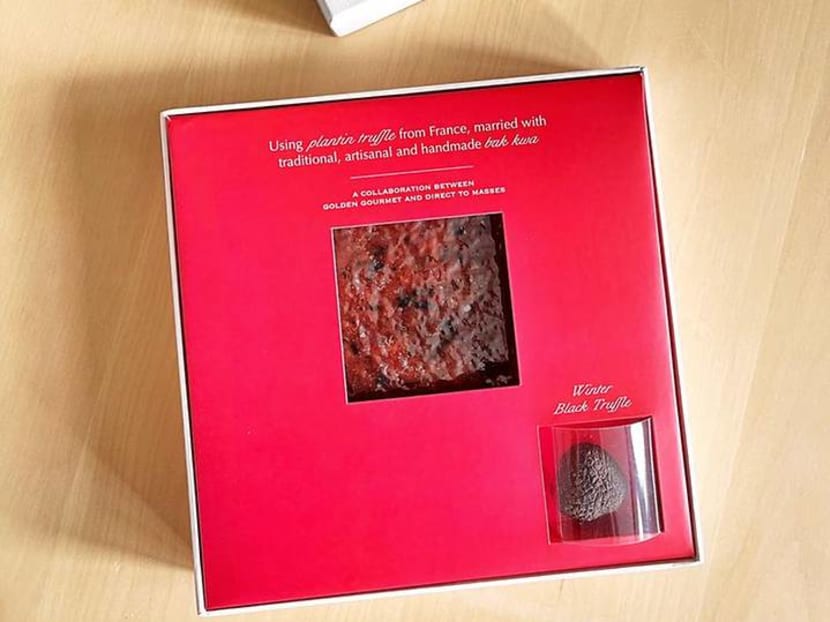 This makes an impressive gift for even the most atas of relatives, with its chic white box and separate compartment for the whole truffle (cute!).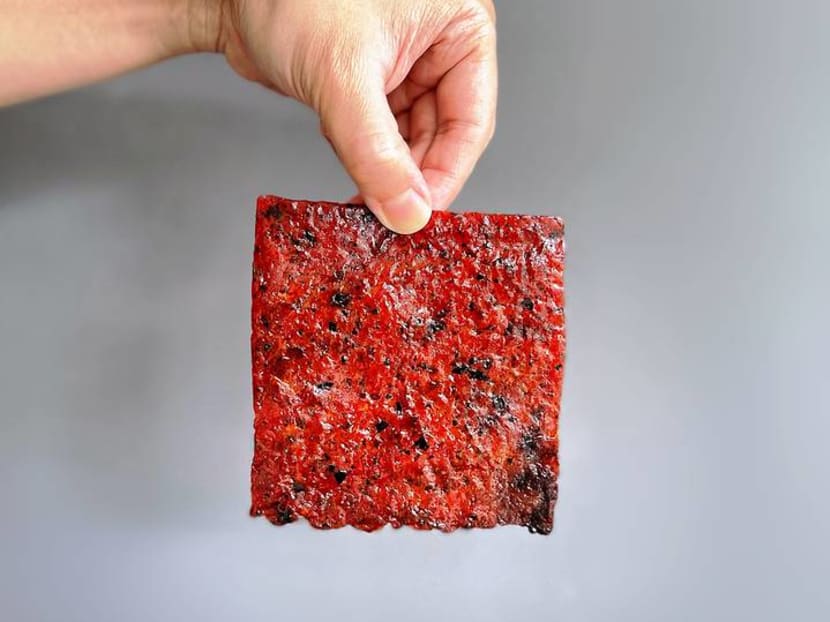 Pretty tender minced pork shoulder despite the thickness of each slice, in which dark speckles of luxe fungus are embedded. The bak kwa is suitably juicy and savoury, enveloped in a strong earthy perfume — a tiny dash of truffle oil is added so it can stand up to the meat's sweet-savoury marinade and light smoky notes from the charcoal grill. Yummy, though we find a slice more than enough in one sitting, as the rich truffle oil combined with unctuous pork prove that there can be too much of a good thing.