987FM DJ Sonia Chew Opens Mod Singaporean Izakaya Selling Atas Mee Pok
Singapore's dining scene is Fook-ing up — last year, Class 95FM jocks The Muttons set up roast meat restaurant Fook Kin. And now 987FM DJ Sonia Chew, 27, has also opened her own izakaya called Izy Fook.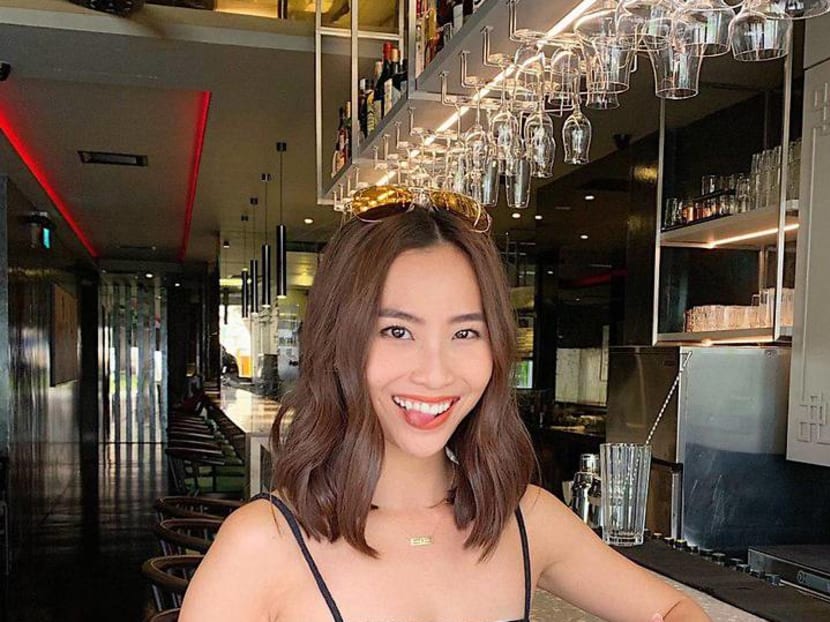 She partnered the owners of Old Airport Road Food Centre roast meat stall Roast Paradise, and mod izakaya Izy Dining & Bar, to set up shop. Which explains the izakaya's cheeky name (it also means 'let's prosper together' in Chinese). But why the motley crew of co-owners? As it turns out, they're friends who decided to join forces to open a unique izakaya.

Roast Paradise had previously teamed up with The Muttons for their contemporary char siew restaurant Fook Kin. But nope, don't call Fook Kin and Izy Fook sister restaurants. According to Izy Fook's PR rep, they are "different restaurants" with their own distinctive concepts, albeit with similar-sounding names.

Sonia, who's dating 40-year-old investment banker Jeremy Sng, says her boyfriend is not a co-owner for Izy Fook. "But I do run through my decisions with him. He's very supportive, and I couldn't have asked for a better partner in life in this new venture of mine. Jerm you better come here and eat ah!" she jokes.

If you're hoping to catch Sonia at her restaurant, she tells us, "I'll be there as much as I can of course. When I start on something, I tend to go all out and give it 100%." You can also engage her to host events at Izy Fook. She says, The area at the back is quite spacious and tables can be moved away!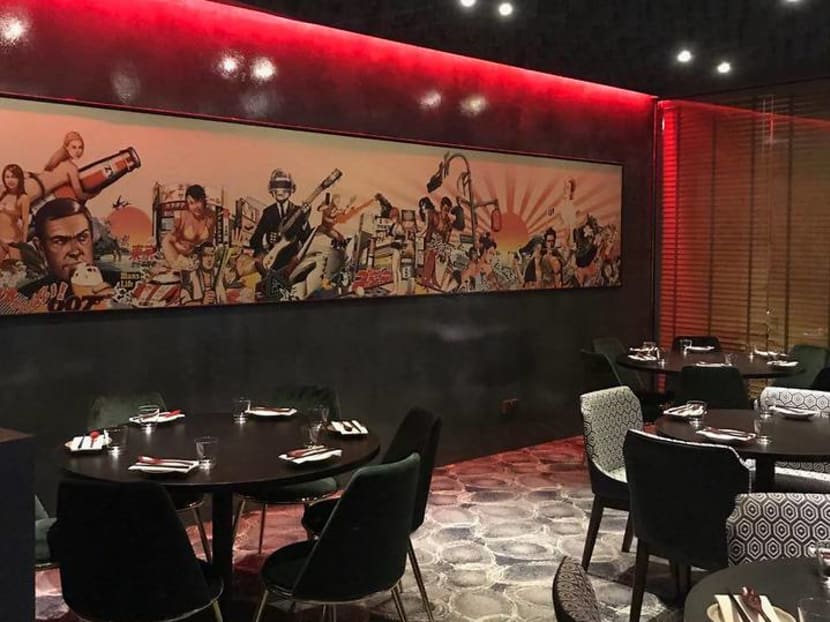 Izy Fook takes over Izy Dining & Bar's existing space along Club Street, though it has been revamped into a "hip Japanese kitchen inspired by old school Singapore Cantonese restaurants". Yep, it's all designed for you to see and be seen at. The space houses an open-concept bar for folks who want a tipple before or after their meals, and a 50-seat "dining hall" with a private VIP room.
Traditional bar bites are given a local hawker spin at Izy Fook, which offers " Singaporean hawker favourites" in izakaya-style sharing plates for dinner. Like Cereal Soft Shell Prawns ($24 for four pieces) in chili aioli, Salted Egg Chicken Wings ($16 for six pieces) and Superior Prawn Mee Pok ($16 small/$24 large), which self-professed "super" hawker food fan Sonia says is her favourite. And because this prawn mee is 'superior', you can jazz up your order by adding Superior Tiger Prawns ($5 each).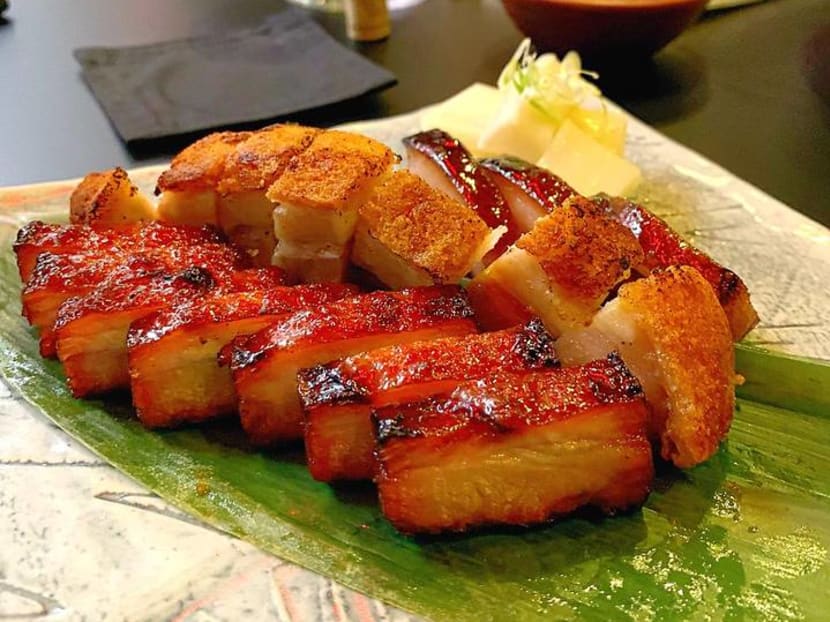 Roast Paradise's roast meats are offered for lunch, where you order rice and noodle bowls such as BBQ Pork ($12.80) with roast pork, char siew and rice topped with an onsen egg, or a mod Sin Okinawa Soba ($15.80) with roast pork in pork broth. Come dinnertime, you can chow down on their Char Siu and Roast Pork served in platters, which start from $10 for a 'small' portion and go up to $75 for an 'XXL' serving for large groups. Izy's bestsellers, like the Wagyu Truffle Donburi ($34), make a comeback here.

Izy Fook is helmed by chefs who were formerly cooking at Izy Dining & Bar, while a roast master was hired to make roast meats in-house using Roast Paradise's recipes.

There are also sleek cocktails like the Rodanegroni ($16) with Japanese potato shochu, campari and sweet vermouth, as well as an extensive selection of wine, sake and whiskey, to go with your meal.

Izy Fook, 27 Club St, S069413. Tel: 9678-0027. Open daily 11am-2.30pm; 5pm-12am. www.facebook.com/izysingapore.