After Launching Mee Siam, Terence Cao & Friends Now Sell Black Gold Durians
Each 800g box of super premium fruit costs $120.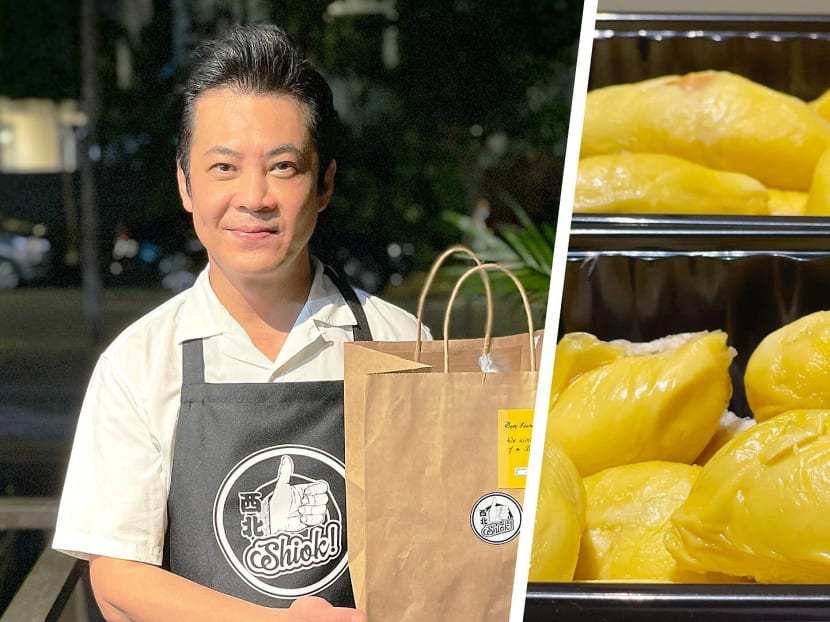 It's past 8pm on a Sunday and Terence Cao is at our doorstep. Curiously, he's wearing a black apron emblazoned with the words " Sibay Shiok". Clasped in one hand is a large paper bag of durians decorated with the same colloquial Hokkien term for "very tasty". He looks a little weary (he's had to run around doing quality checks on the fruit) and his face gleams with a sheen of perspiration. But his eyes are bright and his smile even brighter — he looks youthful for a 53-year-old. If he is worried about being charged in court on March 2 for breaching Covid-19 safe distancing rules last October when he hosted a party at home for 13 people, he doesn't show it.

All photos cannot be reproduced without permission from 8days.sg

So why is Terence delivering the king of fruit to us? Well, the actor, along with his showbiz pals-turned-biz partners Dawn Yeoh, Shane Pow and Vincent Ng, is now selling Black Gold durians after kick-starting his super popular dry mee siam on their month-old food delivery platform Sibay Shiok. They've sold about 2,000 packets of mee siam to date. He generously offered to give us some samples since he was out and about doing quality checks on the fruit that just arrived from across the Causeway. But don't go expecting the actor to personally deliver durians on a regular basis — this was a one-time thing.
Because it's yummy," says Terence simply. "We are on a journey to sell all things yummy." While Sibay Shiok's inaugural product is his mee siam using a recipe from his great-great-grandmother, the main aim is to showcase products from Singaporean and other regional farms/food artisans by selling their produce on its website. He tells us he got to know some durian dealers and farmers from Malaysia, who have since became his friends during his "filming journey and because of Cao parties". And that's why he decided to throw his hat into the durian ring.

"No. Only the three of us — Shane hates durian!" laughs Terence. "However, there are a lot of things that we will [soon] launch that Shane loves. For instance, goat's milk." Also in Sibay Shiok's pipeline: eggs and artisanal bread .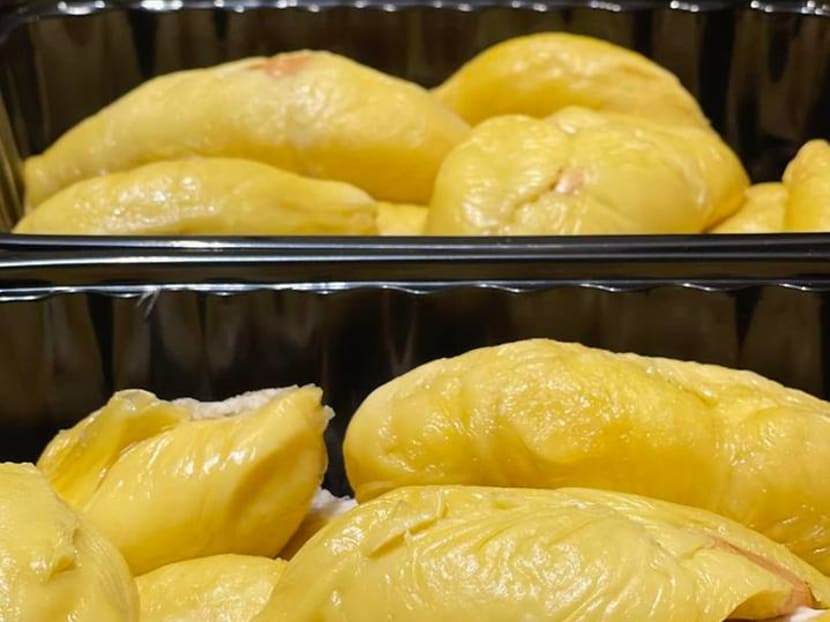 Think of Black Gold durian as the crème de la crème of the Mao Shan Wang varietal. These are akin to the AAA grade of MSW, harvested from older trees that purportedly produce more delicious, complex-tasting fruit. Apparently, unlike regular MSW which comes from trees as young as three years old, its more atas brethren the Black Gold is taken from trees aged at least 15 years old and above. "Our durians are from Raub in Pahang, from trees ranging from 15 to 40 years old," asserts Terence. He adds: "The fruits are carefully selected from all these farms not just based on the [age of their trees]. My gatekeepers there do the quality checks and they say not all old trees give the best fruit. After that [first round of inspection], we also have a second line of quality checks in Singapore." Who does the QC in SG? "Me, and we also have a durian dealer who packs the durians here for us".
We ask Terence if he's nervous about muscling in on such a crowded space, traditionally dominated by rather aggressive durian sellers. "I'm overjoyed. We aim to serve the best. Fussy customers or even combative rivals make me aim even higher to produce quality [products]," he says breezily.
"It's quality that we offer. We also do a money back guarantee refund/return policy," explains Terence. Right now, the Shiok team is offering only Black Gold as it's their "star product", but they may also sell regular Mao Shan Wang in future.
All those quality checks and star power behind this top-grade durian mean that it doesn't come cheap. It costs an eye-watering $120 for an 800g box of pure fruit. But each package holds the contents of about two medium-sized durians, which works out to about $60 per whole fruit for what Terence promises is ultra-premium, sure-to satisfy Black Gold. As a comparison, rival biz Durian Edition, which also specialises in Black Gold durian, sells theirs for $58 a 420g box (or about $110 for 800g).
This is durian for serious connoisseurs. The swollen segments may look like regular Mao Shan Wang — but they taste very different. We can tell this is hot off the truck from Malaysia — the flesh is gently warm and custardy with a rich, sticky mouthfeel that can only come from ultra-fresh fruit (durian gets more watery as time goes by). The almost alcoholic punch of the Black Gold hits first, like a whirlwind of flavour whispering tales of the tree's long, bittersweet time on this earth. As our tongue strips the tiny seeds of its soft flesh, layers of cream, butter and sugar mellow its intoxicating sharpness, adding a welcome hint of sweetness to it all. We can't fully grasp the complex notes swirling in our mouth — all we know is we can't stop eating this durian. It's fantastic. We'll probably find it hard to go back to plain old Mao Shan Wang after this.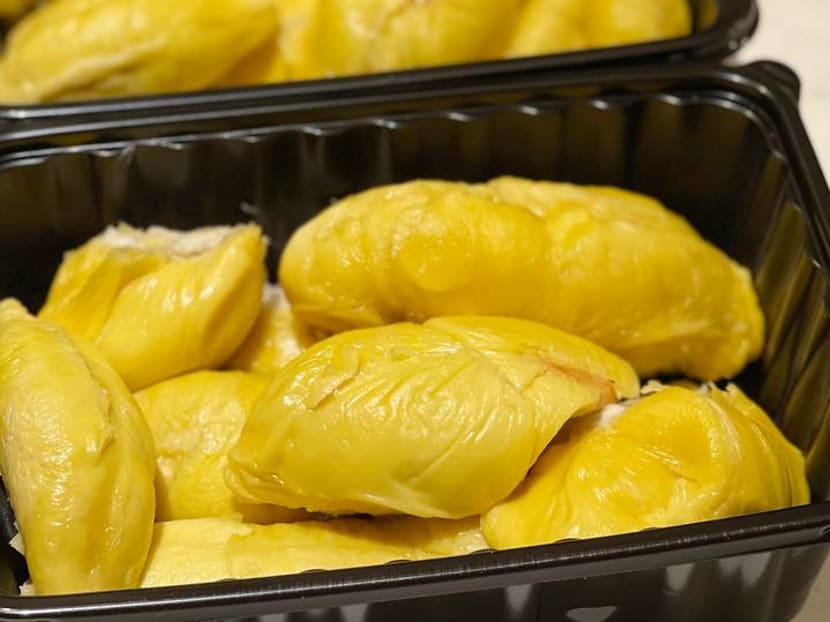 All orders must be made at least one day in advance. Delivery on Mon, Wed & Fri only, as that's when the fruit comes straight from Pahang & to your home.
Order via www.instagram.com/sibayshiok or 8877 2457. Delivery fees at $8.50.