Burger King Launches Avocado Whopper Burger
And you can top up for more avo.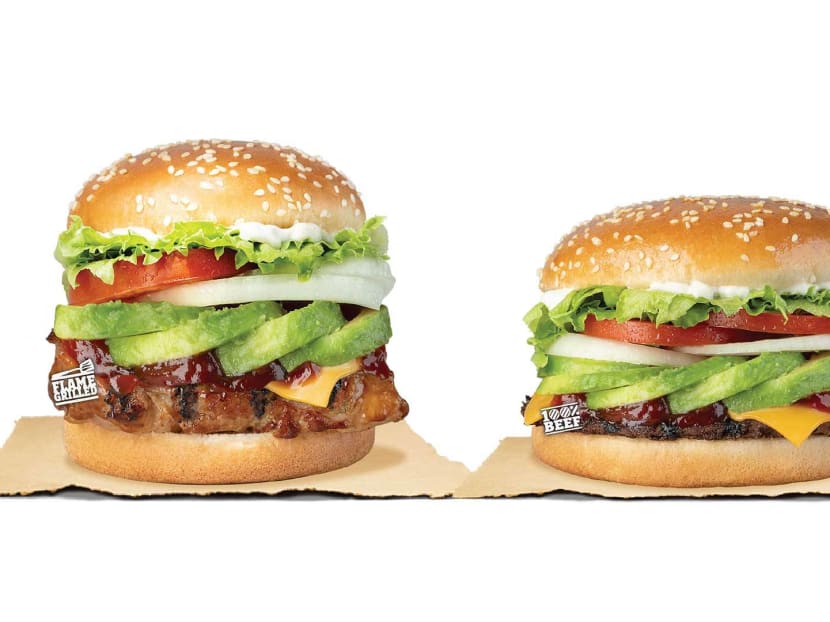 Last month, Burger King introduced a Banana Avocado ice cream dessert range which, unfortunately, wasn't very well-received. Netizens complained that they could only taste the banana flavour and the desserts had barely any hint of avo.

But the fast food chain is not giving up on the fruit. Starting from today (October 29), it's launching other avocado-themed items: the Avocado Whopper and the Avocado Tendergrill Chicken Burger. Each burger comes with fresh slices of avocado, and you can top up 90 cents for three extra slices of avo. At least you can console yourself that you're making your fast food meal just a bit healthier with a superfruit lah.

Burger King's famed Whopper burger gets a hipster cafe upgrade with avocado slices layered on top of its usual beef patty, pickles, tomatoes, lettuce, onions, pickles and a mayo-ketchup dressing in between toasted sesame buns. A Value Meal includes french fries and a soft drink.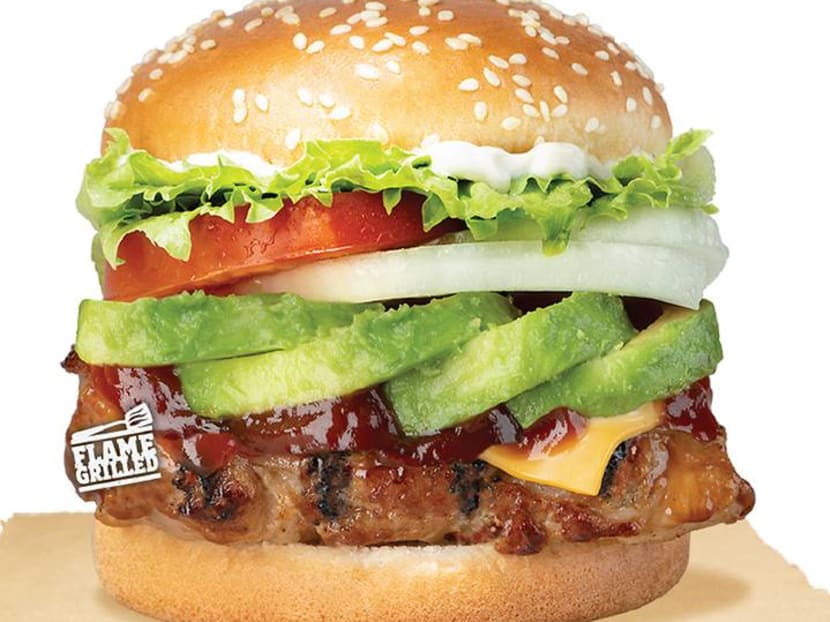 Meanwhile, the grilled chicken burger features a chicken thigh patty topped with tomatoes, lettuce and mayo with sesame seed buns.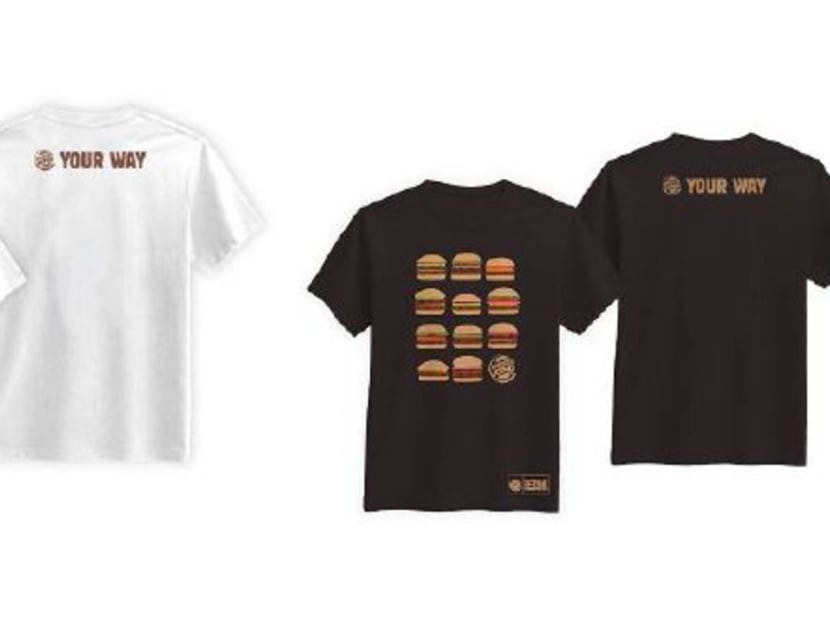 It's not just McDonald's who is rolling out its own merch now. Burger King has also created a special T-shirt with its iconic logo to raise funds for the Association for Persons with Special Needs (its fast food restaurants currently employ individuals with special needs). The limited-edition T-shirt ($20 each) is available only till December. It comes in two colourways, white and black. $14 from the proceeds of each T-shirt will benefit the Association.

Burger King's Avocado Whopper and Avocado Tendergrill Chicken Burger are available from October 29 at all outlets, while stocks last. www.burgerking.com.sg.