Burger King Launches Rendang Fries & Nuggets In A Cup, Gula Melaka BBT Sundae, Ondeh Pie
Fun new items to go with the upgraded rendang burger.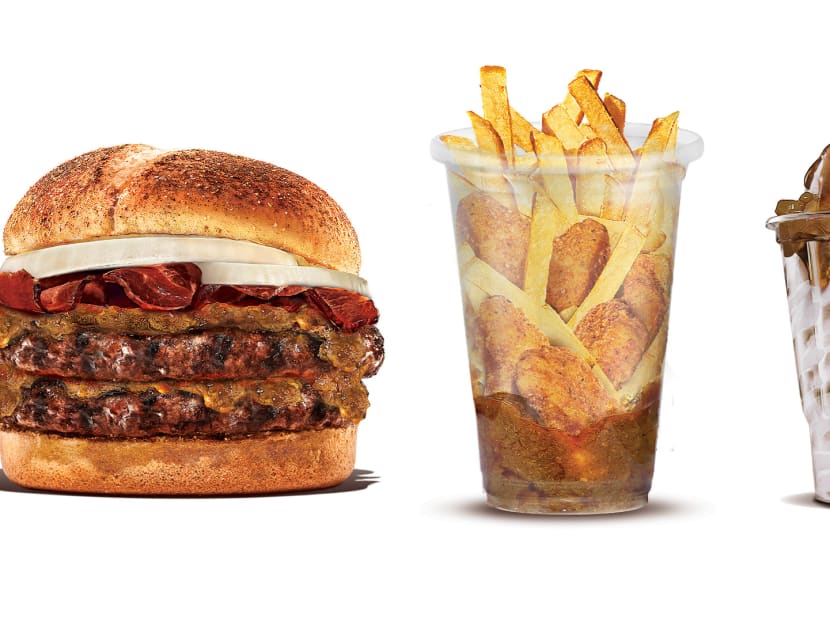 Fans of Burger King's limited-edition Rendang Burger that was first released back in 1987 are in for a newer, improved version soon: the Ultimate Rendang Double Angus Beef Burger. Along with it are rendang sauce-drenched fries with nuggets in a cup, and a few new gula melaka-flavoured desserts in celebration of National Day.
All these dishes will be available at Burger King outlets from July 13. Meanwhile, the Double Ultimate Rendang Angus Beef Burger and Rendang Shiok Shake Up (see below) will be sold earlier on Deliveroo from July 9 to 12.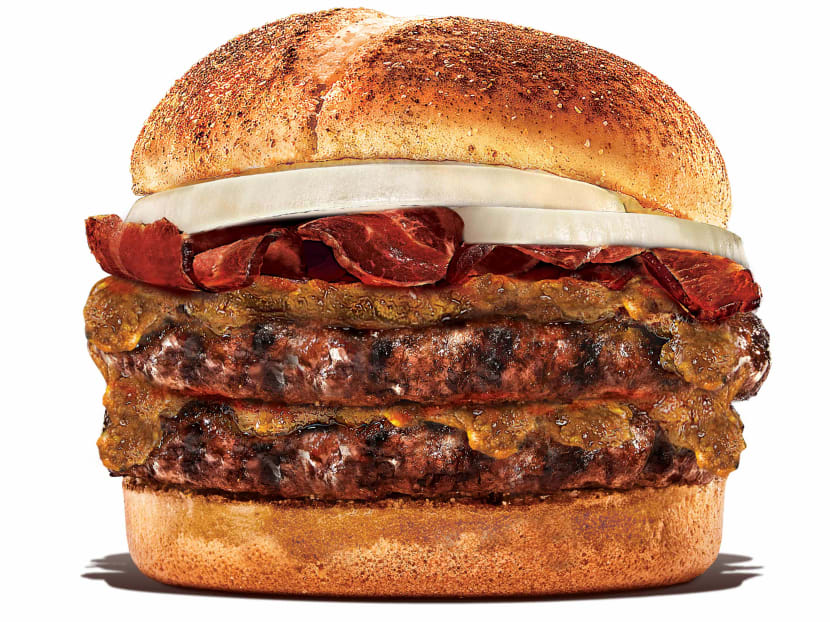 Instead of two regular beef patties slathered in sweet and spicy rendang sauce, this iteration boasts more premium Angus beef patties. And this time around, crispy turkey bacon strips are added to give the burger with sourdough buns a little more punch. If you're on a budget, the regular less atas versions are still available: the Double Rendang Beef ($6.50) and Rendang Tendergrill Chicken ($6.50).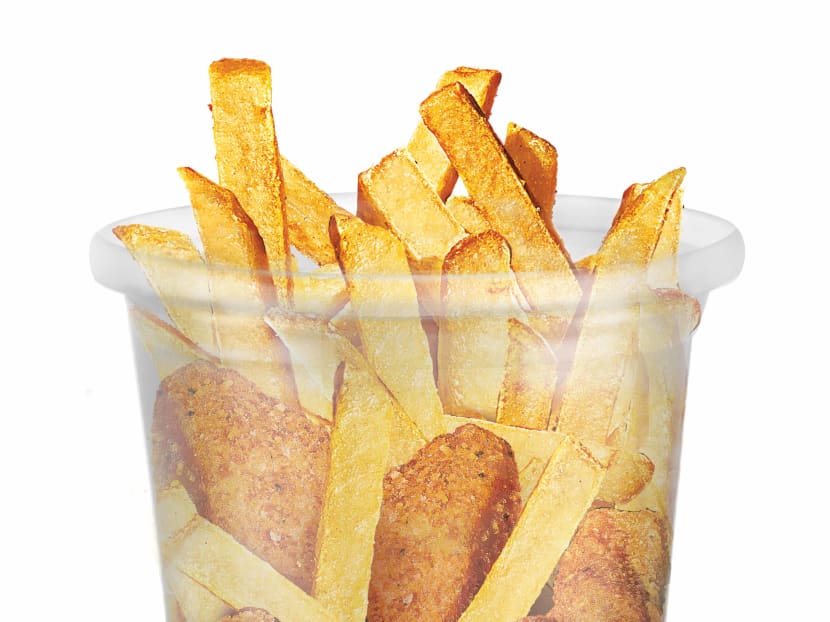 The Rendang Shiok Shake Up is similar to BK's past promo item, the Mashed Up Fries, but instead of vanilla and chocolate ice cream with fries, the cup will now be a savoury one. Expect fries and chicken nuggets sitting atop a layer of "sweet and spicy" rendang sauce — you're supposed to shake it all up before eating.
The first 560 customers to upsize their Double Ultimate Rendang Angus Beef Burger meal on Deliveroo will get a Rendang Shiok Shake Up on the house.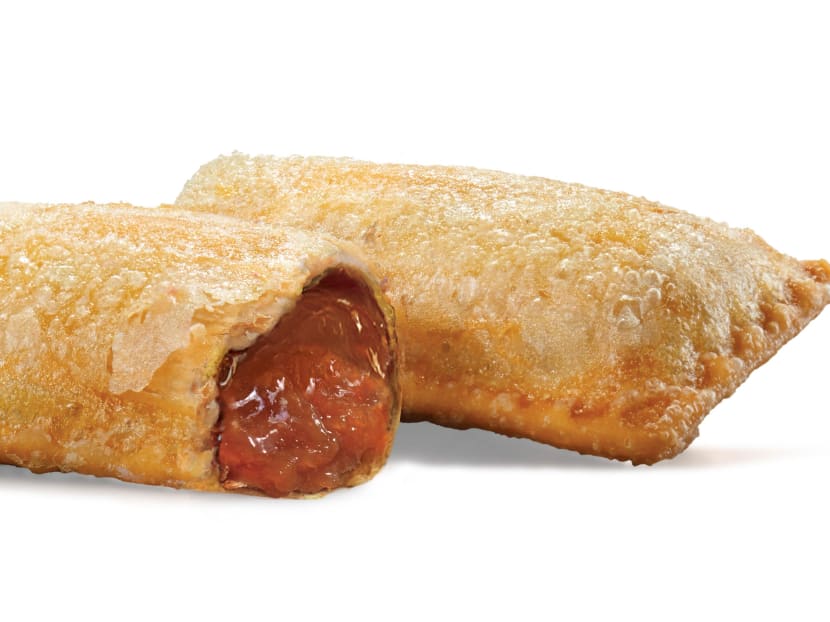 This features BK's usual crispy fried pie crust, but this time cradling a filling of sweet gula melaka-soaked coconut.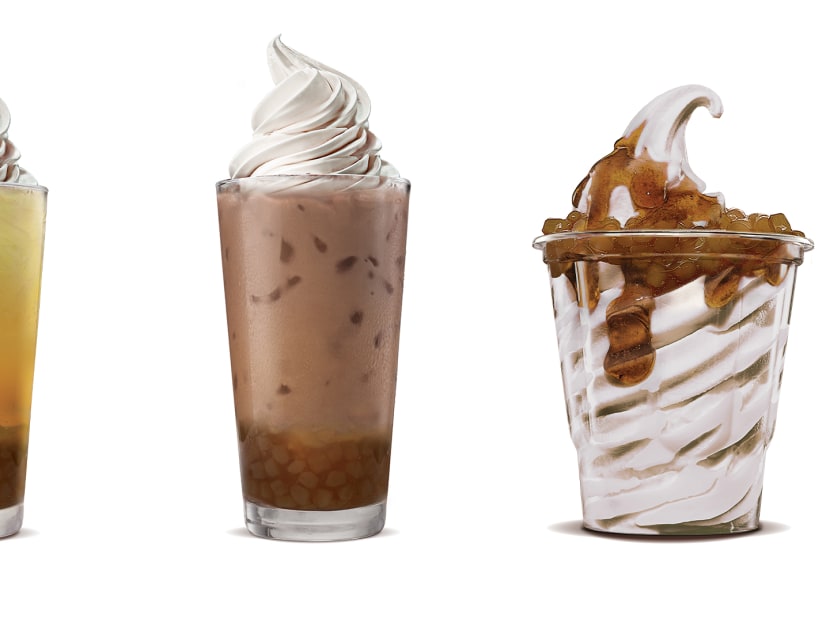 Gula melaka is again featured in these three new items on the menu: the Gula Melaka BBT Green Tea Float, Gula Melaka BBT Malty Float, both priced at $3.90 each, and the Gula Melaka BBT Sundae, priced at $2.60.

All items available while stocks last from July 13 at Burger King outlets islandwide; available exclusively on Deliveroo July 9 to 12. www.burgerking.com.sg