Burger King Sells Chilli Crab Salmon Burger & Orange Strawberry Float For CNY
There's also a pie that's a combo of ang ku kueh and kueh bangkit".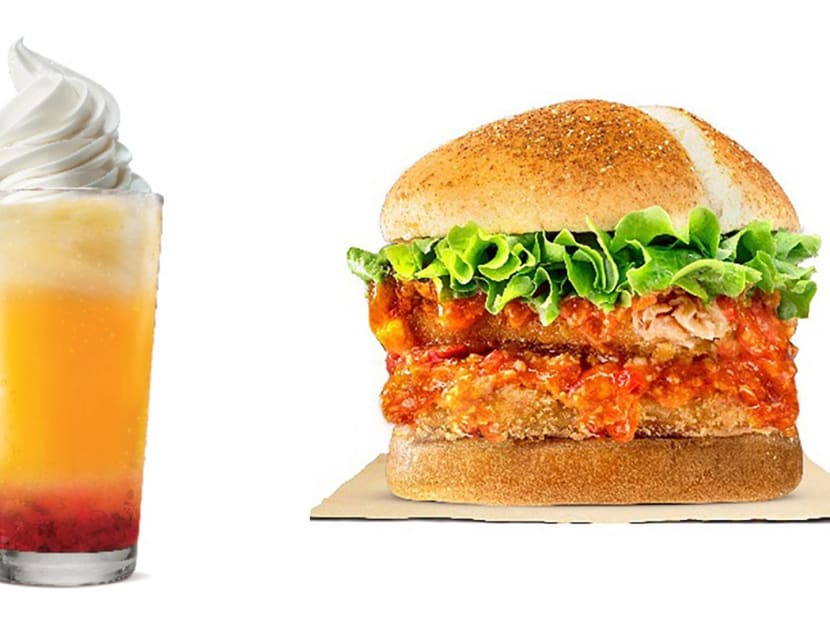 To spice up last year's limited-edition Double Ultimate Salmon burger, Burger King has added a punchy new Chilli Crab sauce to it. Say hello to the Ultimate Chilli Crab Double Salmon Burger, along with a few other new items, including a pie for Chinese New Year, available from today (19 Jan).

Two breaded salmon patties doused in a "slightly spicy" chilli crab sauce that's made with crabmeat, egg and fresh chillies. Tucked within a sourdough bun. A value meal ($10.80) comes with medium fries and a drink.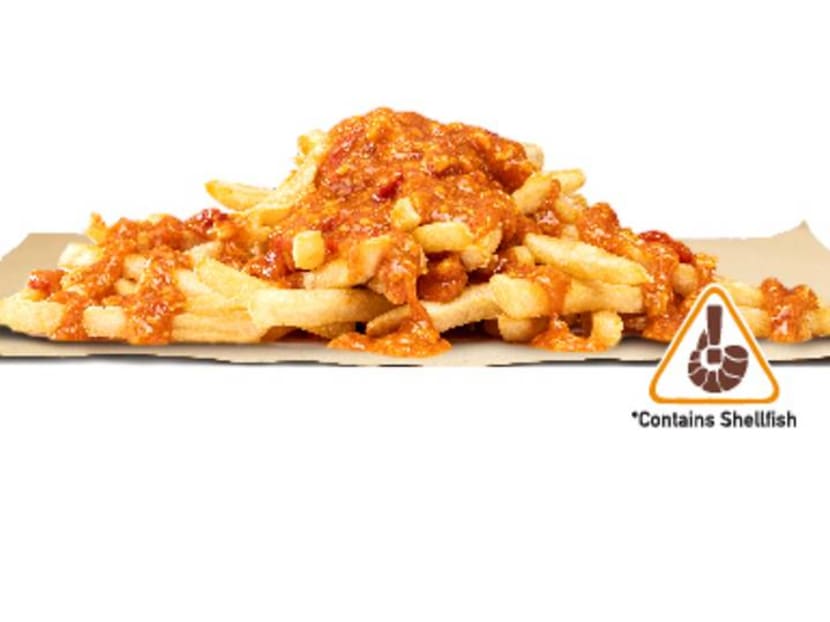 The thick-cut fries are topped with the same chilli crab sauce. Buy it a la carte or pay an extra 90 cents to enjoy this in a value meal.
Prefer chicken over fish? Try this version, now also topped with the same spicy crab sauce for a limited time only. If you want more of that crustacean-filled sauce — pay an extra $2 for a top-up. Or purchase the sauce in a tub for just $2.90.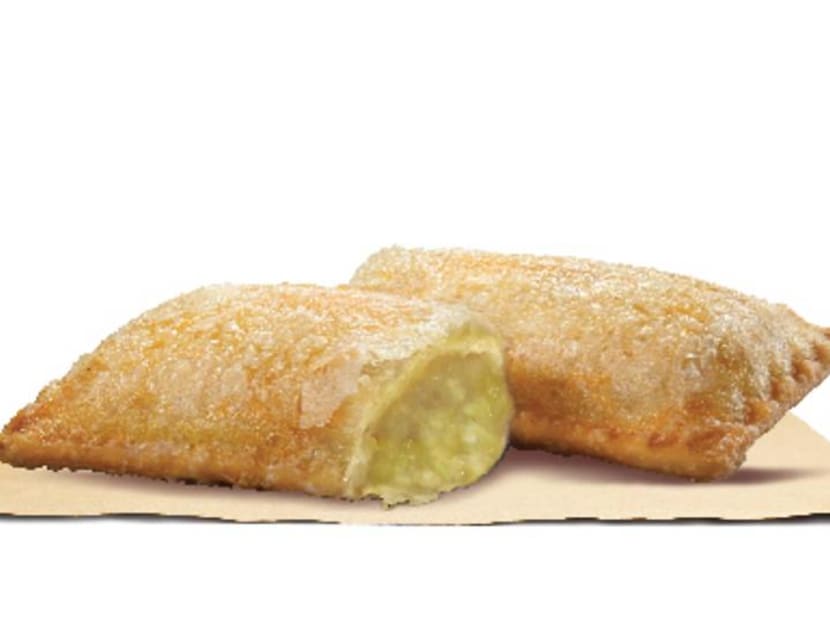 Another new offering. This pie is filled with mung bean paste and bits of coconut flesh - it's supposedly a combo of Ang Ku Kueh and Kueh Bangkit". We're not sure how we feel about this since we haven't tried it yet.

This new medium-sized drink is made with orange juice and strawberry, topped with vanilla soft serve. Only available a la carte.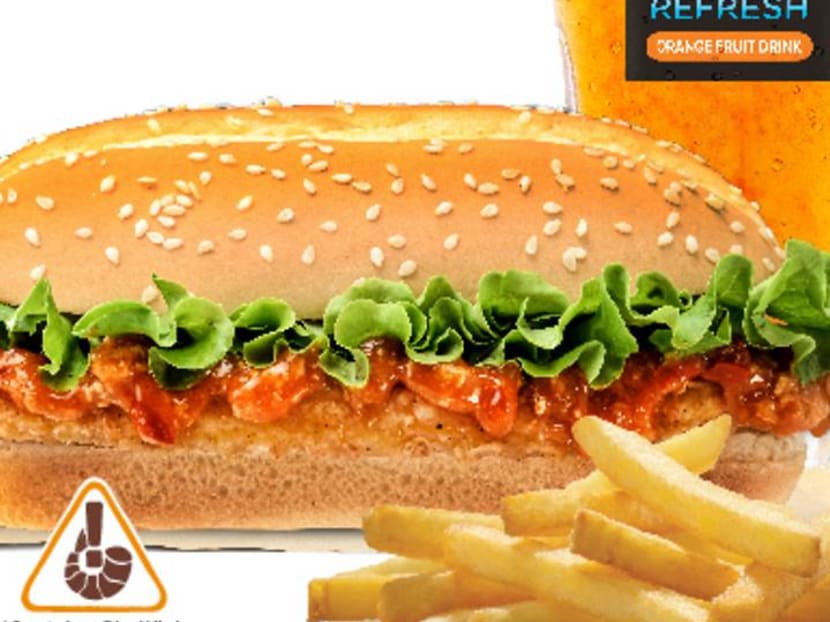 Available from today (19 Jan) for a limited time only at all Burger King outlets. www.burgerking.com.sg

Photos: Burger King Singapore