Burger King's Chilli Crab Salmon Burger & Golden Pie Taste Test: Nice Or Not?
No need to shell any crabs here.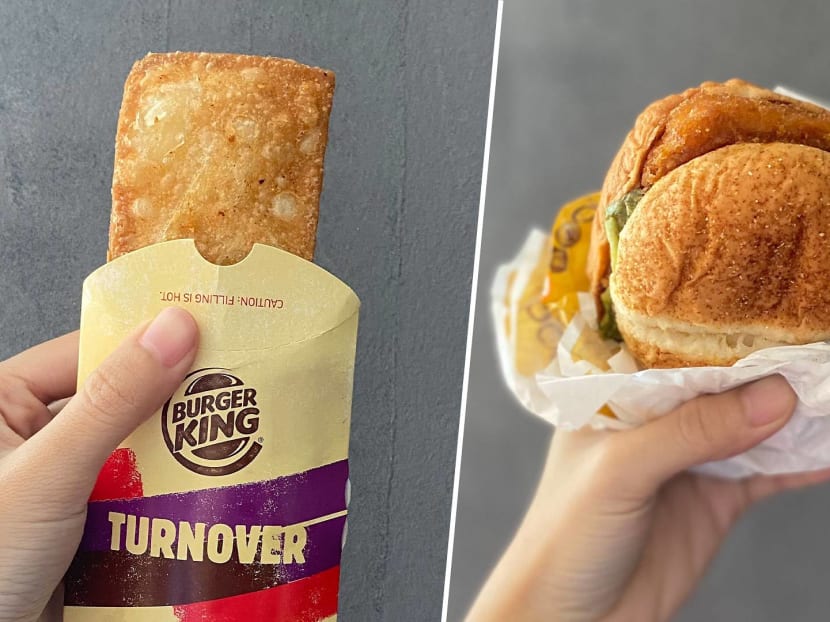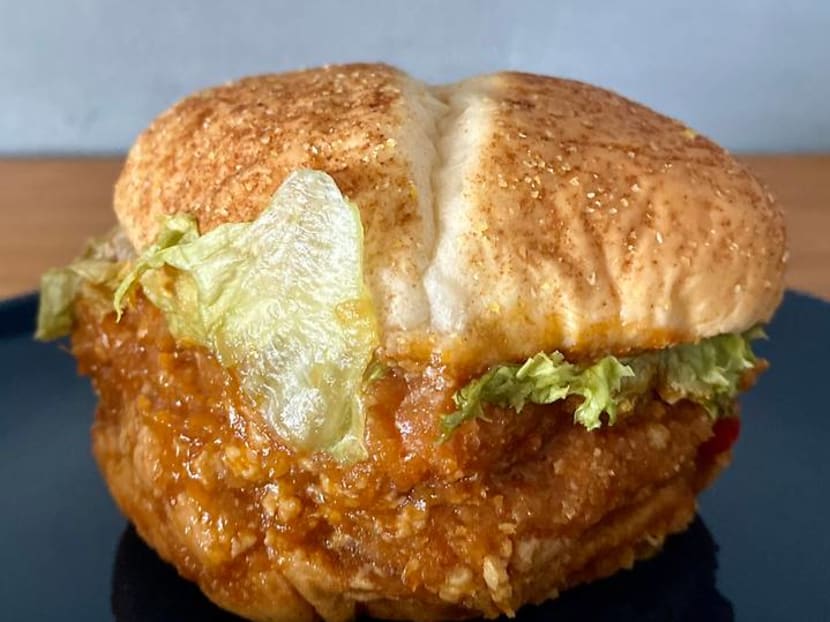 Two thick breaded salmon patties sandwiched between a sourdough bun that's rather soaked through with the reddish chilli crab sauce — we had this delivered, after all. A fishy scent assailed our nostrils as soon as we unwrapped it. Oh no.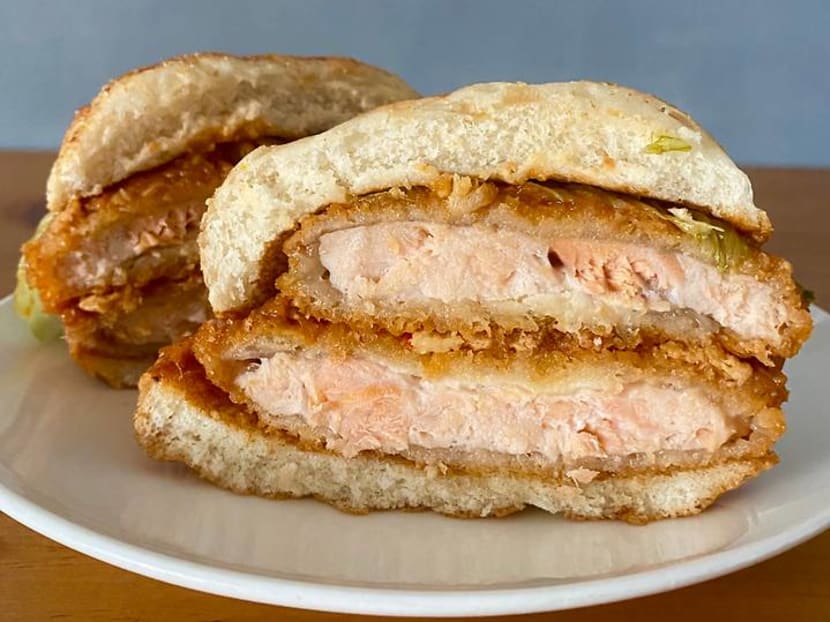 The bun was nice and soft, and the crumb coat passable — however, the salmon patties were unmistakably fishy. Meanwhile, there were chunks of egg and thin slices of chillies in the slightly sweet, lightly spicy chilli crab sauce, but barely any bits of crabmeat (or even its flavour). Their Long Chicken Burger tasted exactly the same, except the fish patty was replaced with a thinly cut chicken patty. Perhaps the chilli crab French fries of this would fare better — alas, we didn't get to try it. The sauce was somewhat like a sweet chilli sauce, but a really eggy kind.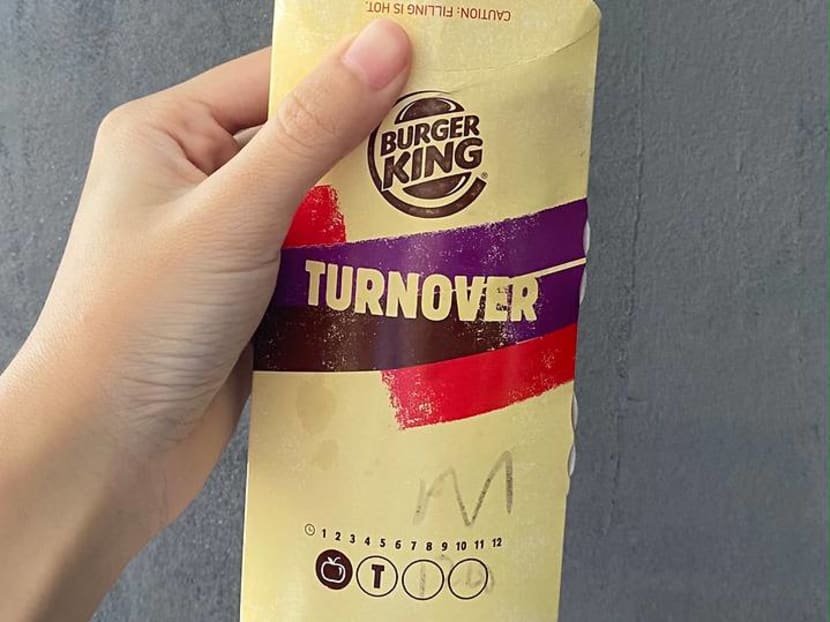 The rectangular pie is stuffed with mung bean paste and diced coconut flesh that oozes out with every bite.

This one surprised us. The thin crust was very crispy even after sitting out for a while. The yellowish bean paste within had a slightly sweet and nutty flavour, though it overwhelmed what little soft coconut flesh that was present. Reminiscent of the mung bean fritters from goreng pisang stores, but even crunchier.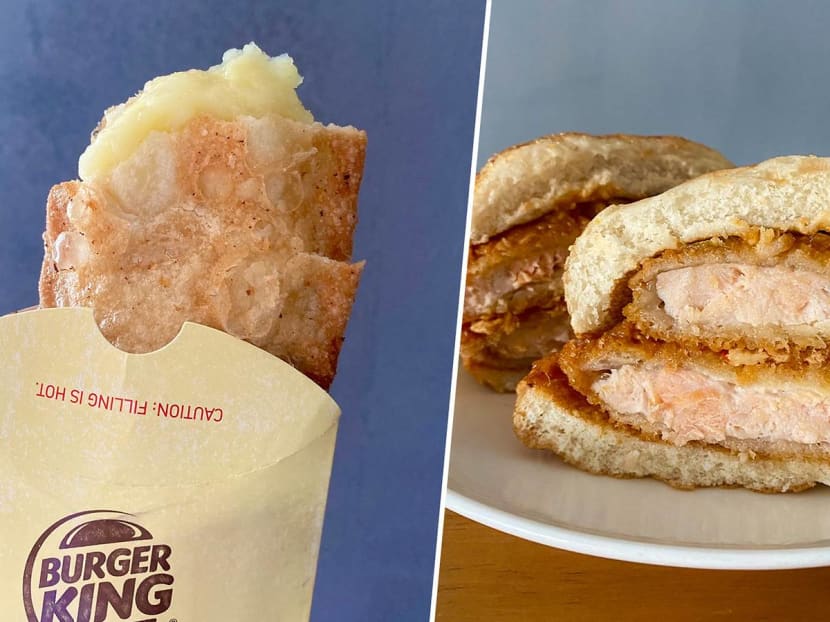 Skip the burger, get the pie.

Both items available for a limited period only at all Burger King outlets. www.burgerking.com.sg
Photos: Chaw Su Maung for 8 DAYS/ Burger King Singapore