For Candlenut's 11th Anniversary Dinner, Don't Expect Purely Peranakan Food
'Korean' kueh pie tee, Balinese fish satay among other Asian-inspired dishes in one-night-only event.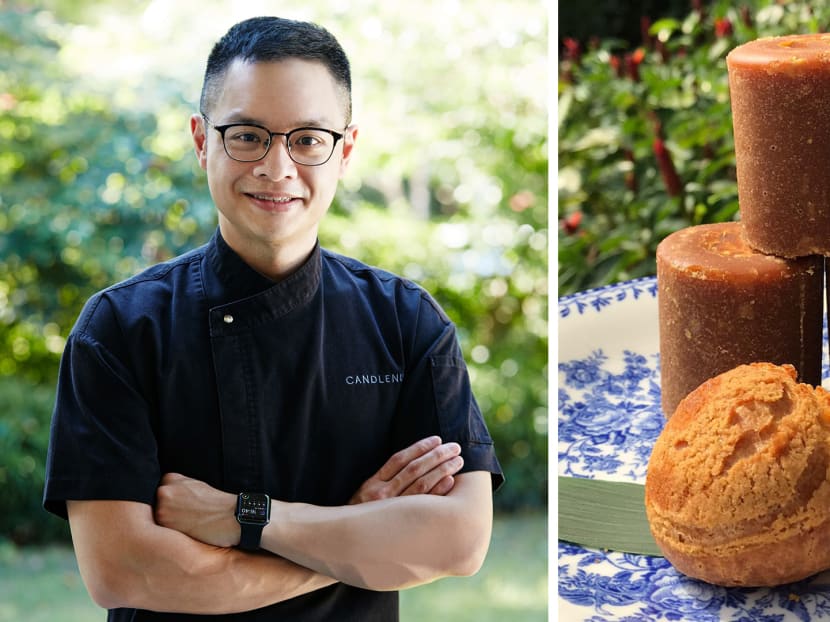 Throwback to this time last year — Singapore was in the midst of the Circuit Breaker, which also happened to be modern Peranakan restaurant Candlenut's 10th anniversary. Happily, come April 21, 2021, it will celebrate its 11th anniversary under far happier circumstances. The one-Michelin-starred diner (the world's first and only Michelin-starred Peranakan restaurant) will be hosting a special one-night-only dinner at its lovely space in Dempsey.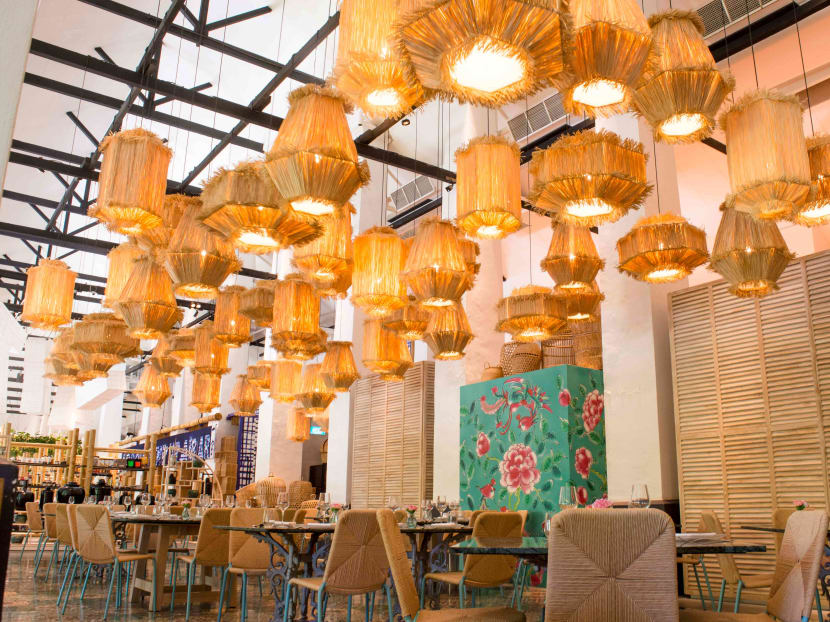 Well, not exactly. Instead, the brains behind Candlenut will shine the spotlight on his team — they will be sharing renditions of their favourite dishes, some from their hometowns in the Philippines and Malaysia. This is the restaurant's first collaboration between the kitchen and service teams. Of course, the soft-spoken, talented executive chef will be supervising the whole process. What's the logic behind this unusual move? "Although everyone sees me as the face of Candlenut, we wouldn't have accomplished all that we have today without the people who have worked so hard to ensure every service goes smoothly and every guest enjoys the best experience we can offer. All of them have influenced, encouraged and inspired me in countless ways. The menu is a collection of delicious memories from our Candlenut family. I'm sure you'll enjoy the stories and dishes as much as I have".
No, none of chef Malcolm's signature dishes like this buah keluak fried rice (sorry), but this is good news for regulars who want a taste of something fresh and new.
One of the main courses in the anniversary dinner is this yummy-sounding offering from Sarawak of kampong chicken smoked over bamboo, served with chicken broth infused with lemongrass, ginger, ginger flower, pandan and sweet potato leaf. We're told that its often eaten during the New Year celebrations by the Dayaks in Borneo, where one of Candlenut's cooks is from. Meanwhile, there's also a Korean-inflected Yukhoe Kueh Pie Tee, featuring Korean beef tenderloin tartare tossed with perilla leaf, sesame seeds, sesame oil, soy sauce, shallots and starfruit in crunchy pastry shell. This fusion number is made by a junior sous chef with a Korean wife.
Another hearty meat offering: a Sichuan classic of slow-cooked beef with five-spice powder, hoisin sauce, oyster sauce, fermented red beancurd, fermented soybean paste, Sichuan peppercorn and maltose served with radish stuffed with braised beef tendon and pickled red chillies.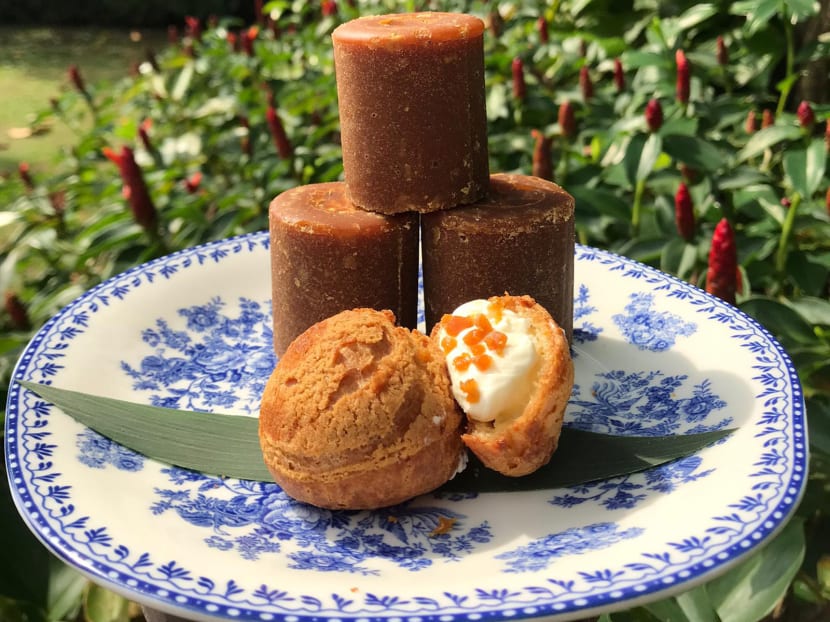 Don't fret — there will still be a couple of contemporary Peranakan offerings for dinner. Feast your eyes on this coconut cream puff pumped with freshly squeezed coconut milk pastry cream and shaved gula melaka dessert, whipped up by Candlenut's pastry cook and chef Malcolm's personal assistant. Looks sedap.