Chef Justin Quek's $4.90 Sambal Prawn Pasta & Fish Curry Taste Test: Nice Or Not?
The catch? You'll have to heat up the meals in a microwave oven.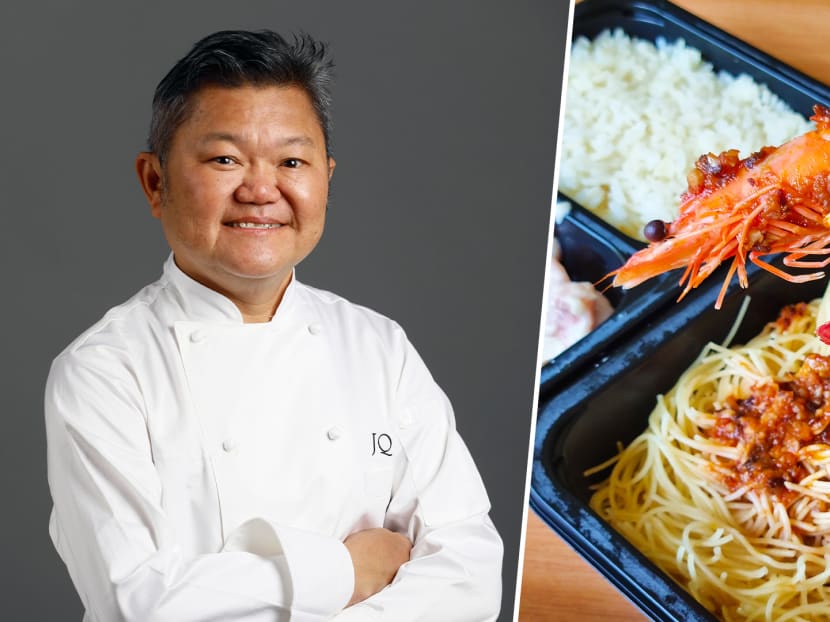 It takes a certain level of confidence for a celebrity chef with close to four decades of experience dishing out atas Franco-Asian fare — serving luminaries like the late Lee Kuan Yew and Microsoft founder Bill Gates — to put his name behind microwavable packaged meals.
Justin Quek, chef-owner of mod Singaporean restaurant JustIN Flavours of Asia at Marina Bay Sands and one of the original co-founders of French fine-diner Les Amis, has released three limited-edition instant meals in collaboration with Cheers and Fairprice Xpress. They're available till September 30.
The three meals are a fusion sambal prawn capellini, French-inspired Chicken a la Crème and a modified version of the very same fish curry served at his MBS restaurant. Do note that while the meals aren't halal-certified, they don't contain any pork or lard and have a shelf life of a week.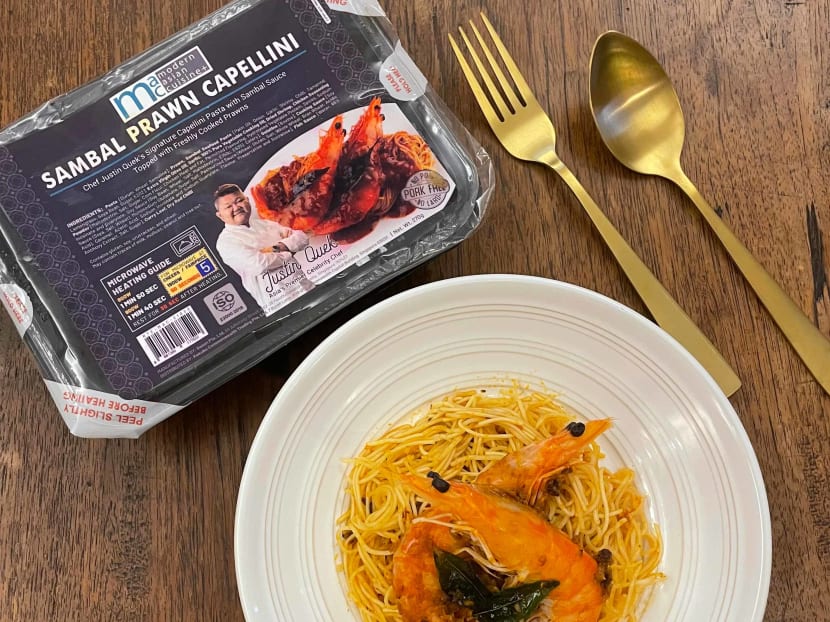 8days.sg pops the packets into the microwave oven (remember to peel off the corners of the vacuum seal where indicated to prevent any accidents) for a quick lunch.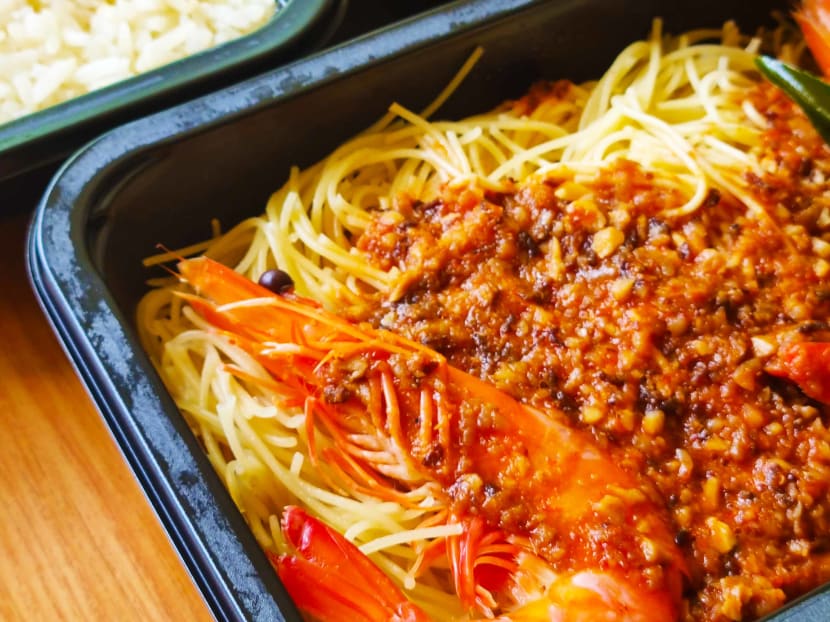 This makes a strong first impression, with two biggish prawns chillaxing on a bed of angel hair pasta. They've even bothered to devein (though not deshell) the crustaceans, which taste reasonably fresh. The dry, garlic-rich sambal provides a fair amount of spicy kick to the noodles. Speaking of pasta, though it isn't al dente, it's not overcooked or clumpy either. Good enough for ready-to-eat fare, we think.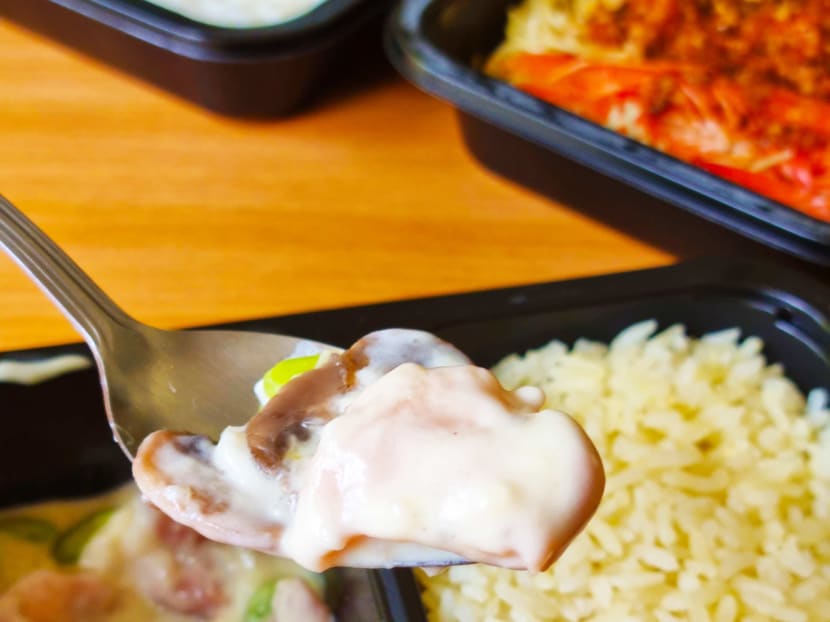 We enjoy the pilaf rice more than the creamy protein it's accompanying – it's savoury and decadent with a slightly oily richness. The chicken in cream sauce, on the other hand, is one-note and a little dull, even with the addition of edamame and sliced mushroom.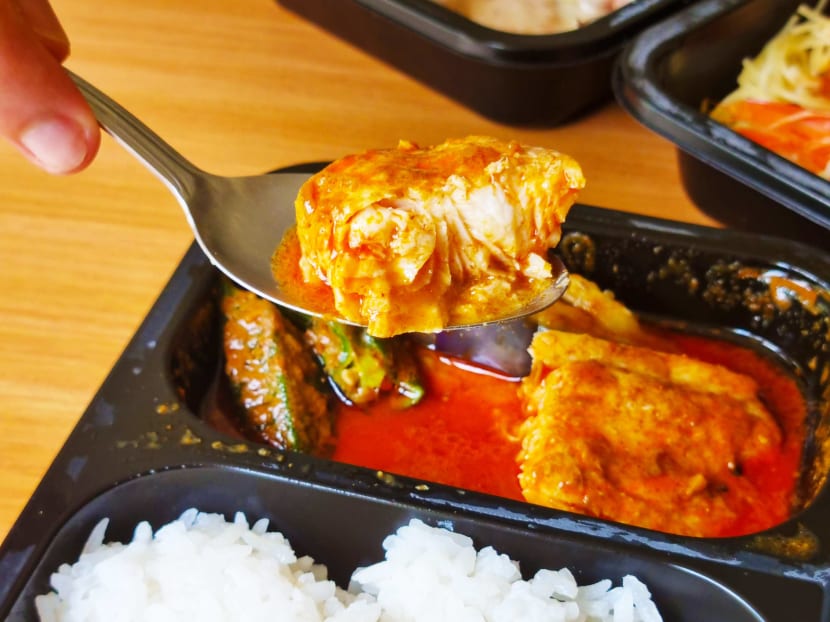 While we've never tried the fish curry at Justin's restaurant, this humbler rendition packs an aromatic punch. The curry strikes a pleasant balance between the lighter, assam-spiked nyonya-style and more fiery Indian version. Our only gripe is that the deboned fish fillet has a texture that's mushy rather than flaky. Tender eggplant and lady's fingers help pad up the curry, along with fairly fragrant coconut rice.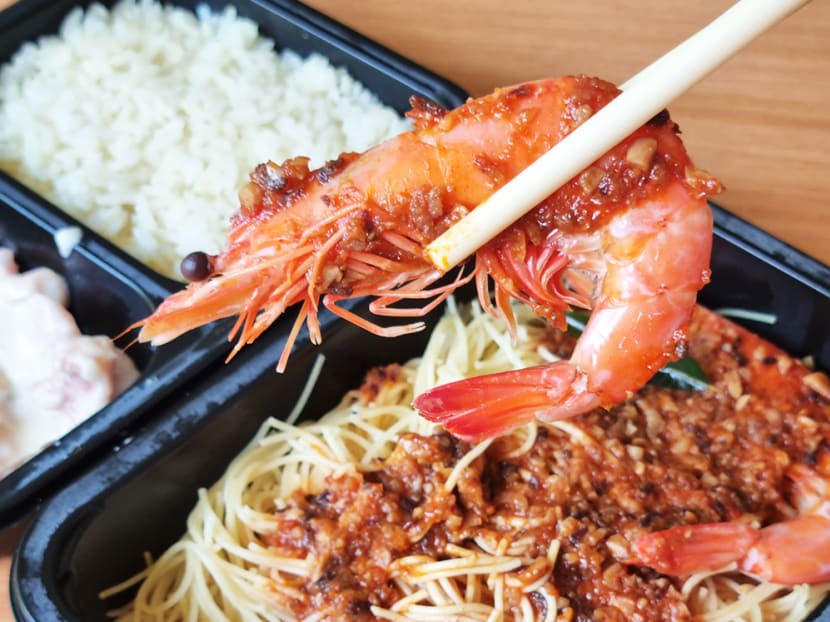 Quite nice! Justin Quek's instant meals fare better than most convenience store food we've had. Skip the boring chicken for the prawn pasta and fish curry. The curry in particular, if decanted into proper crockery (making allowances for the slight change in texture of ready-to-eat seafood), could probably pass off as home-cooked. Not a bad item to store in the freezer for when the midnight munchies hit.
The ready-to-eat meals are on sale at a promotional price of $4.90 each from now till Aug 31 at Fairprice Xpress and Cheers outlets.
Photos: Cheers, Alvin Lim