Chinese-Muslim Hawker Sells Delish Halal Char Kway Teow With Two-Hour Queue
"I cater to everyone — Chinese, Malay, Indian."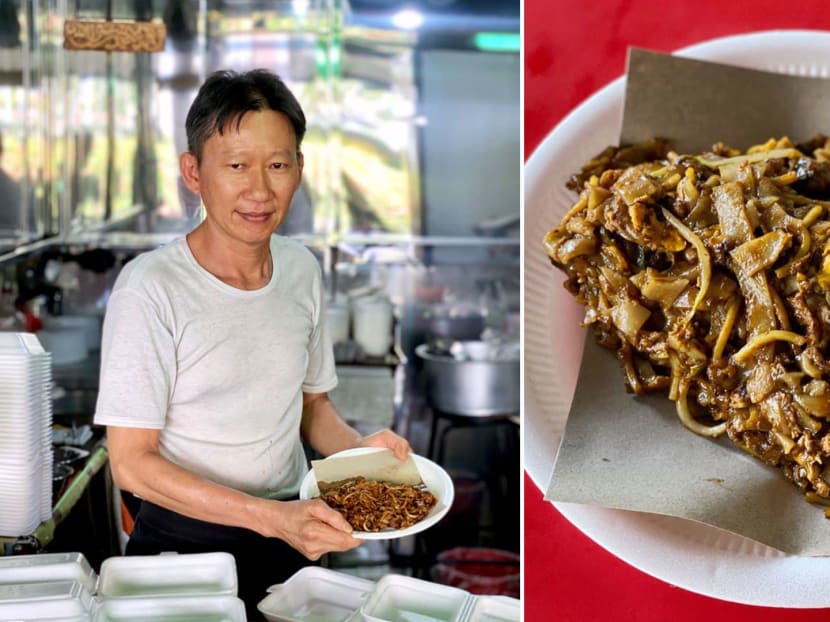 Hawker Anis Ang's char kway teow has somewhat of a word-of-mouth cult following, but the 56-year-old doesn't believe in his own hype. "My char kway teow is very ordinary lah. Just that it has no pork and lard. Some people also complain when they find it not suitable for their taste buds," he tells 8days.sg drolly.

All photos cannot be reproduced without permission from 8days.sg.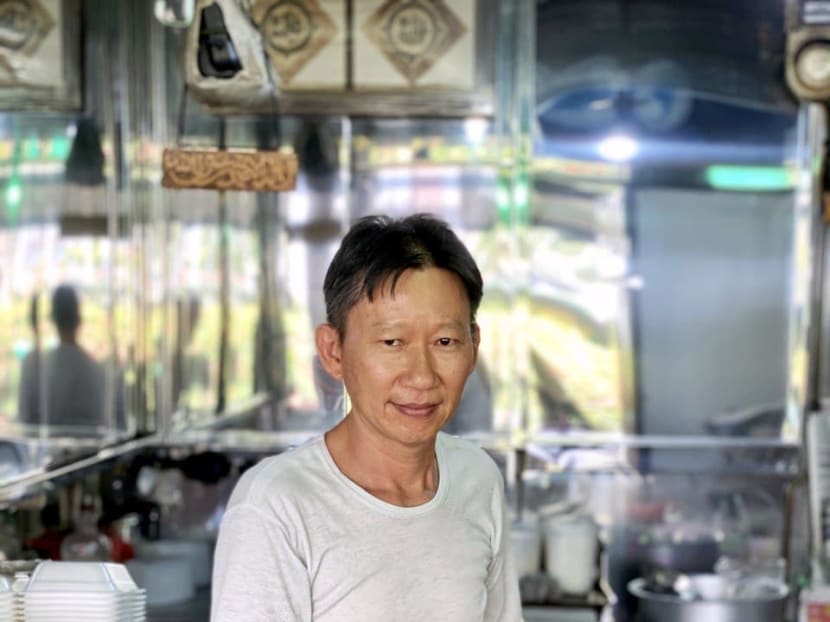 But Anis' stall at Bukit Merah View Market & Hawker Centre is an anomaly: it's one of the few Muslim-owned CKT stalls in Singapore catering to the Muslim community.

He named his stall 786 Char Kway Teow, an Islamic symbolic number derived from Arabic numerology that means "in the name of Allah, the ever merciful, the ever compassionate".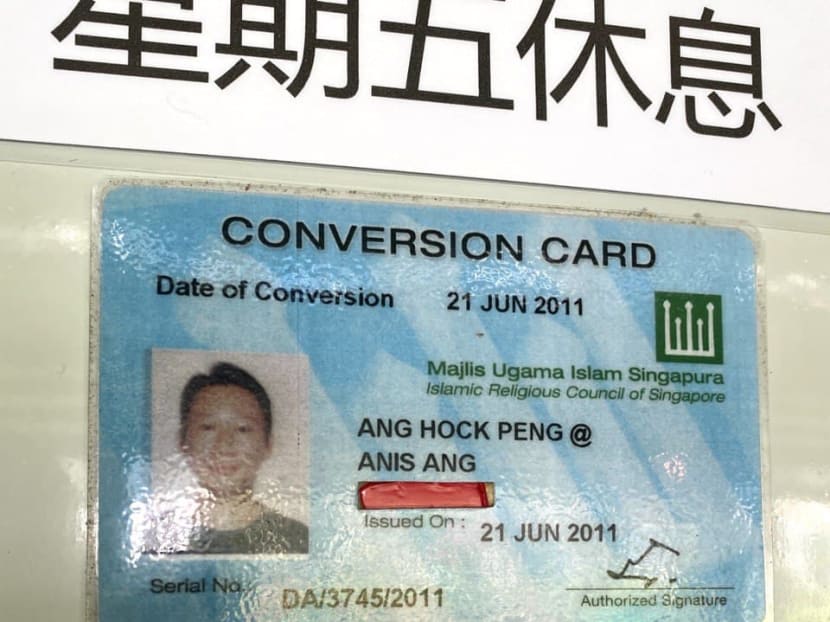 Anis, born a Chinese named Ang Hock Peng, converted to Islam in June 2011. At the advice of his Islamic teacher, he took on the name Anis (which means "close friend" in Arabic) after his conversion. His MUIS-issued conversion card is also displayed at his stall.

"I like this religion. It's a beautiful religion. After I converted, I feel like there's purpose in my life, something to work towards," he shares. Before becoming a Muslim, Anis says he was an agnostic. He recalls, "I just followed people wherever they prayed. When they prayed with joss sticks for Taoist rituals, I did the same."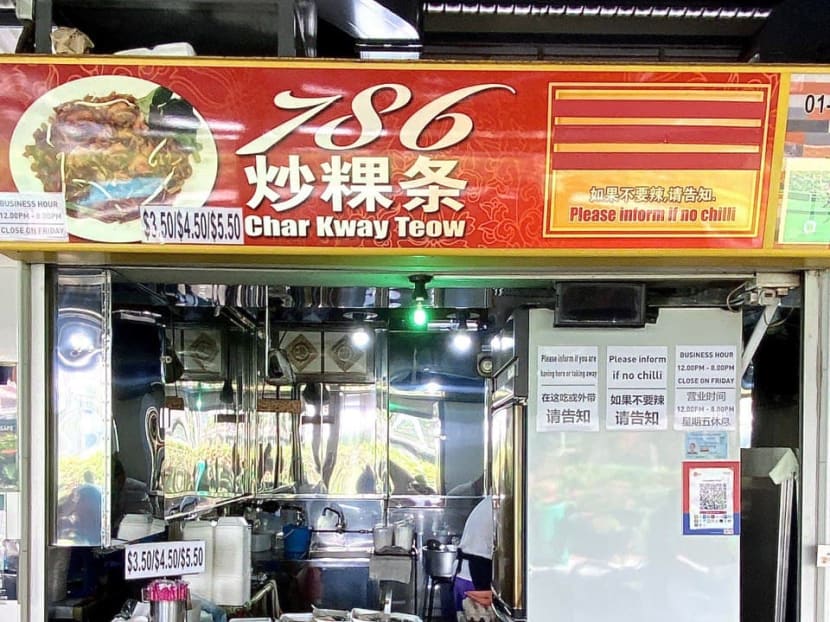 Anis, who is single, started researching on Islam out of curiosity. "I wondered why people wear the tudung, so I went to find out. When l found out the answer, I respected the religion a lot. It's very different from Chinese religions, and I fell in love with it," he says.

His family was initially against his decision to convert. He recounts, "They scolded me very badly. But they have come round to it now. I still treat them very well, and we always gather on special occasions."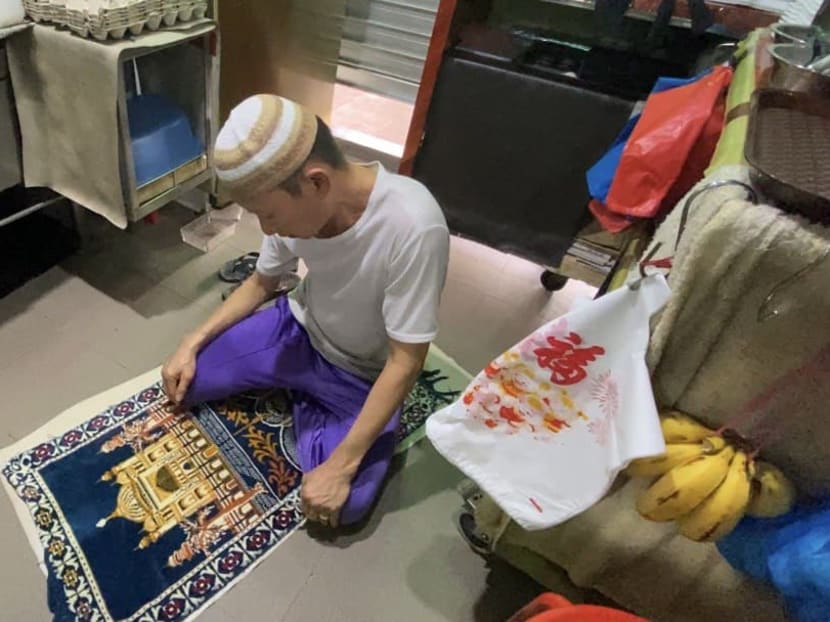 Anis is currently observing puasa. "I was initially not used to puasa. I still had to work, and my job makes me sweat a lot," he shares. He also prays in the direction of the Kaaba five times a day, three at his cramped stall space, where he keeps a prayer mat, a Chinese-translated Quran and a radio that plays prayer calls.

Anis reads a Chinese-translated Quran whenever he has a break from work.
An alarm on his phone alerts him at 2pm, 4pm and 7pm when it's time for prayers. It's when Anis would pull his stall shutter down for 20 minutes, wash up and unfurl his mat to pray.

"My regular customers will know I'm not closed, just doing my prayers. Some of them would sit outside my stall and wait," he says. When his regulars call him on his mobile phone for preorders, he greets each caller with an "Assalamualaikum".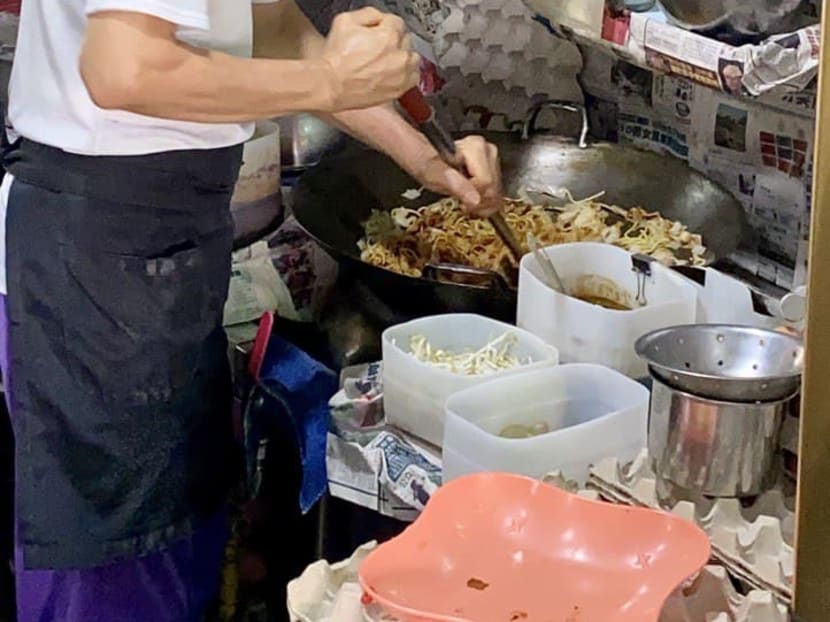 Anis has been selling char kway teow at Bukit Merah for the past 10 years. But his stall is so clean and neat, you'd think it was a new stall. "I'm obsessed with cleanliness. No good lah," he jokes.

His current unit belonged to his late grandmother, who sold zi char there before Anis took over almost 20 years ago. A former Chinese banquet chef, Anis switched from selling zi char to char kway teow in 2010 to make up for manpower shortage, as he runs the stall solo. "It's less labour-intensive, so I don't need to hire help," he says.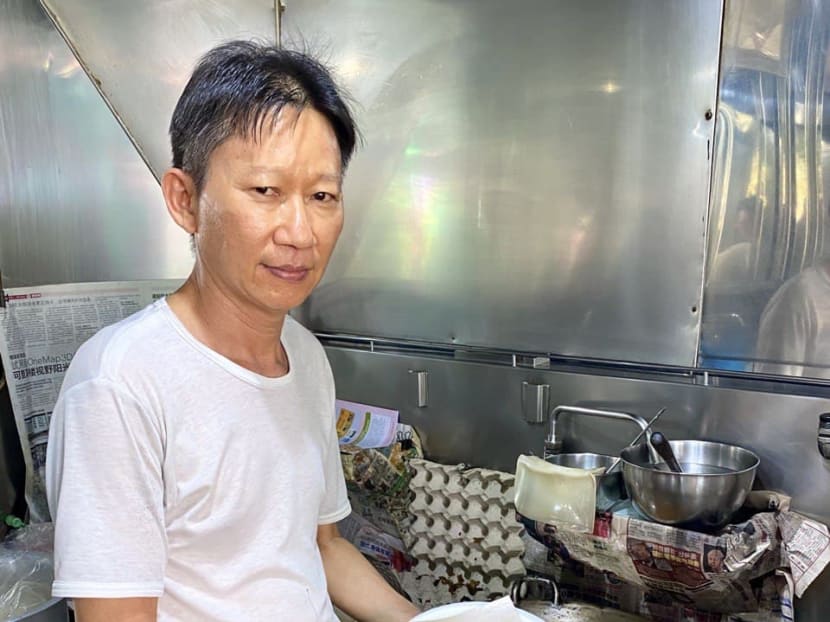 Anis says he has up to a two-hour queue for his char kway teow. "Because I'm old and work very slowly," he deadpans. He does not offer other dishes, only Char Kway Teow at $3.50/ $4.50/ $5.50. "If it's nice, selling just one dish is enough. I 'corner' the whole market by catering to everyone — Chinese, Malay, Indian," he remarks dryly.

When we drop by the stall, Anis is frying CKT for a non-stop stream of customers of all ethnicities, who mostly order his food in bulk. He tells us he "fries the kway teow wetter for people who want to tapow home to buka puasa".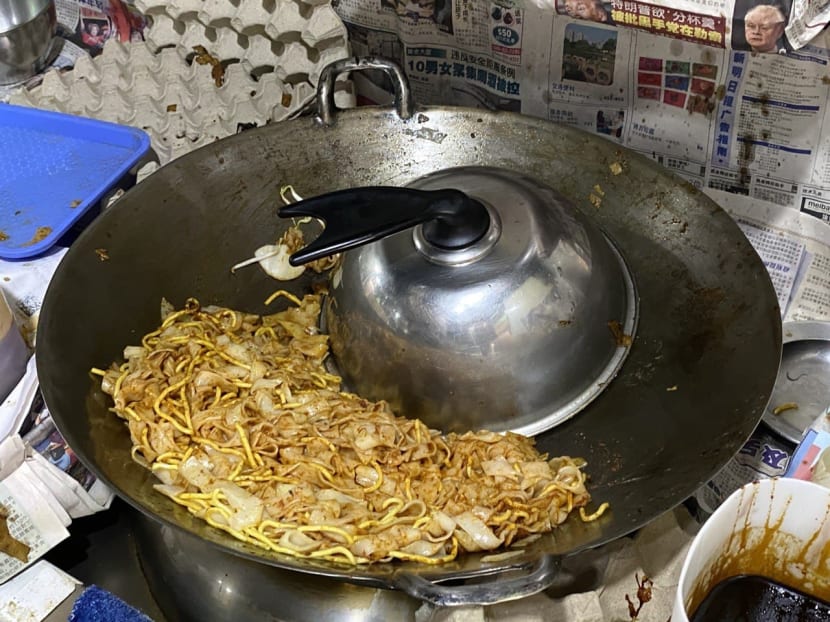 The char kway teow that Anis cooks is also a little different from the typical stalls'. He briefly covers kway teow and yellow noodles in the wok with a domed lid (a method which he says he adopted from his zi char background) to steam, before frying it with lashings of dark and light soy sauce, cockles, eggs and bean sprouts. As his CKT has no pork or lard, Anis came up with a proprietary recipe that uses a secret blend of seasonings and sauces to ramp up the flavour.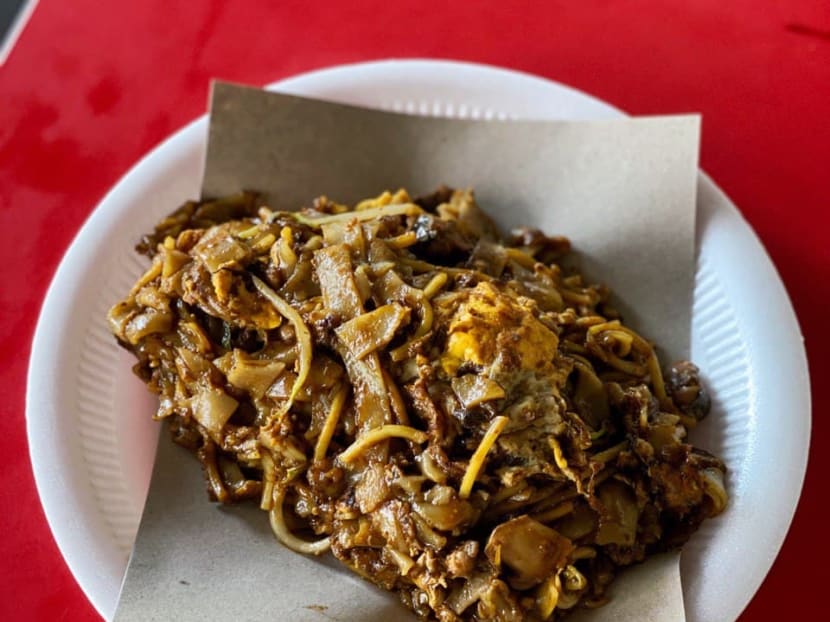 Anis' hybrid cooking style results in kway teow and noodles that are softer to the bite than the typical local-style char kway teow. Those who are fond of softer foods, like us, would enjoy his version of CKT. The cockles are exceptionally plump and fresh, and despite being pork and lard-free, the light brown kway teow is still flavourful (Anis marinates the noodles in a concoction of sauces before frying). But we'd prefer our char kway teow fried dirtier with more dark soy sauce, which you can request Anis to do so.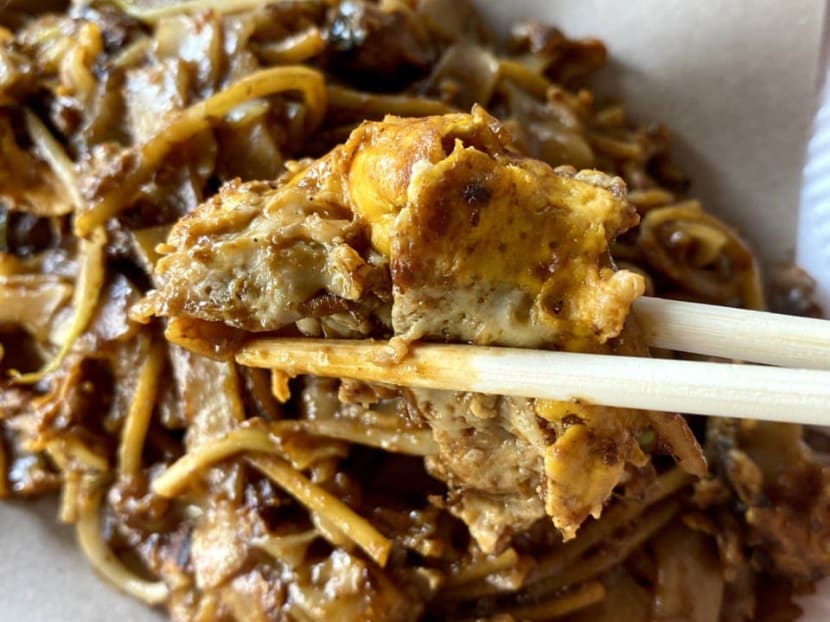 Address: #01-28 Bukit Merah View Market & Hawker Centre, 115 Bukit Merah View, S151115.

Opening hours: Open daily except Friday, 12pm-8pm (last order at 7.30pm). Closed at 7pm during Ramadan.

Tel: 9007-7466 (call Anis for preorders at least one hour in advance.)

Website: Facebook

Photos: Yip Jieying

All photos cannot be reproduced without permission from 8days.sg​​​​​​​.