Don Don Donki Sweet Potato 'Factory' At Changi Airport Sells Its Famous Snacks 24/7
Tapow their yummy baked sweet potatoes & milkshakes all day, every day.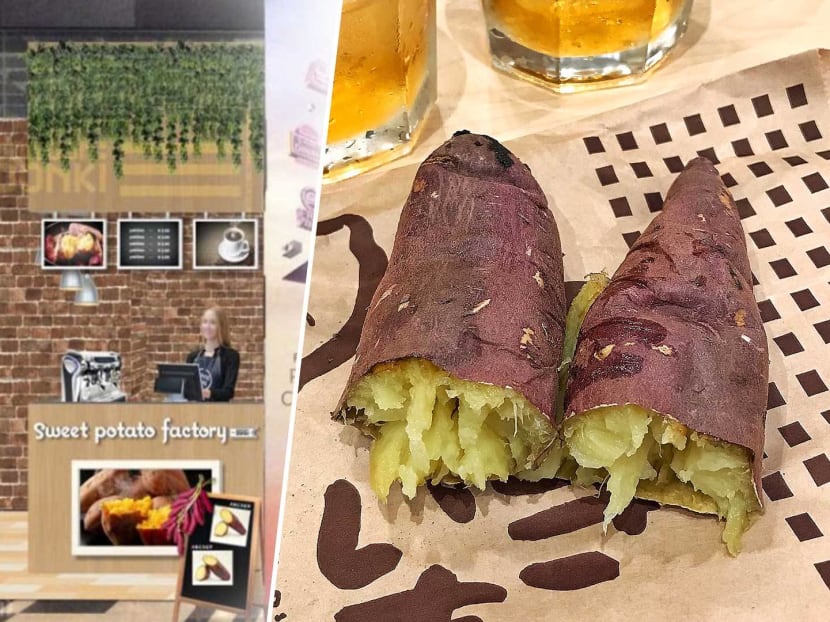 Japanese discount chain Don Don Donki is opening their fourth outlet at Changi Airport's Terminal 3 departure hall at 10am tomorrow (May 1).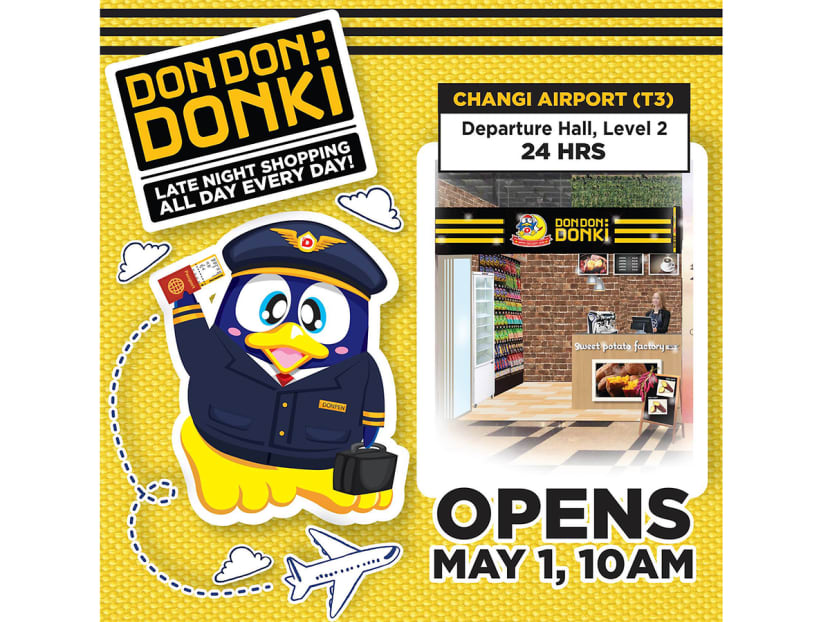 Called the Sweet Potato Factory, the outlet boasts a "spin-off" concept focusing on "Japanese mobile food".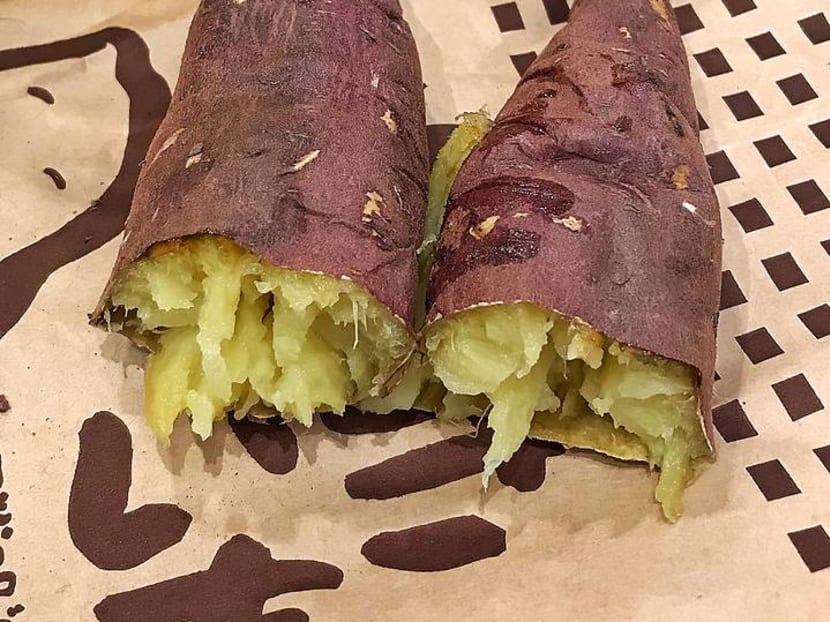 As its name suggests, it will also offer Don Don Donki's insanely popular baked sweet potatoes ($2.80 each) of the Japanese Beni Haruka variety, which is prized for its naturally intense, honey-like sweetness without the use of added sugar or honey.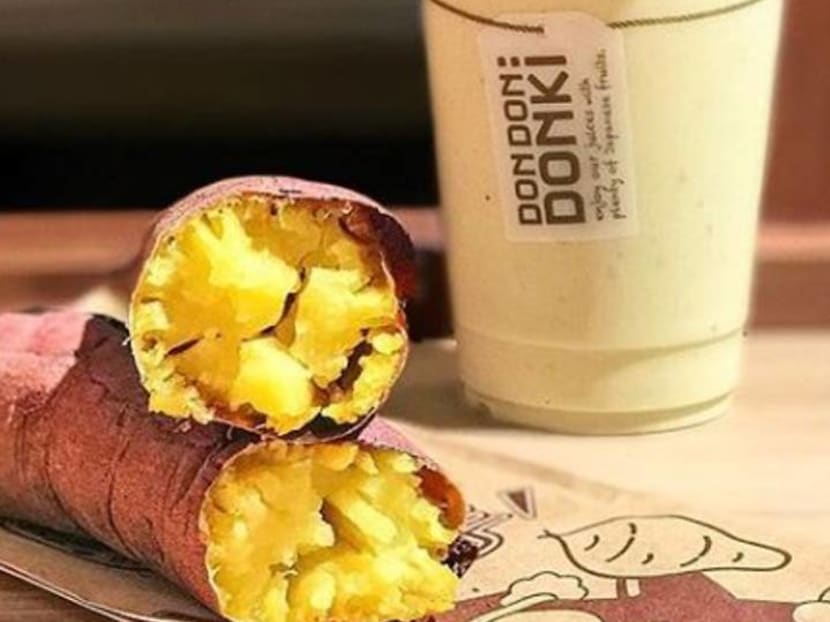 Other snacks made with the tuber include the Sweet Potato Milkshake (pictured, $4.90), which is also available at other Don Don Donki outlets. However, what we're most excited about are the new items, like a sweet potato cube snack sprinkled with sesame seeds called Goma Pote ($3.90) and Caramelised Sweet Potato 'fries' ($3.90). You can also grab a selection of coffee beverages made with Hokkaido milk from the shop, as well as the chain's popular Okinawa Brown Sugar with Hokkaido Milk and Pearls drink.

Photo: Instagram/@foodiegoh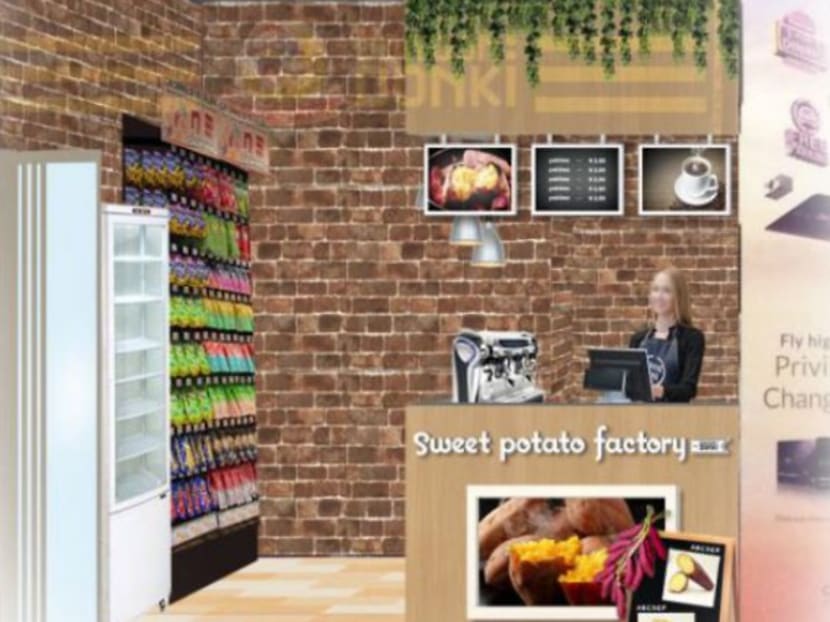 Unlike Don Don Donki's sprawling branches at Orchard Central, Tanjong Pagar and City Square (with an upcoming Novena outlet), the size of the T3 shop is only 30.8㎡ (about the size of a 7-Eleven store), as it's meant to be a pit-stop for takeaway bites (yassss to fresh, hot sweet potatoes on a plane).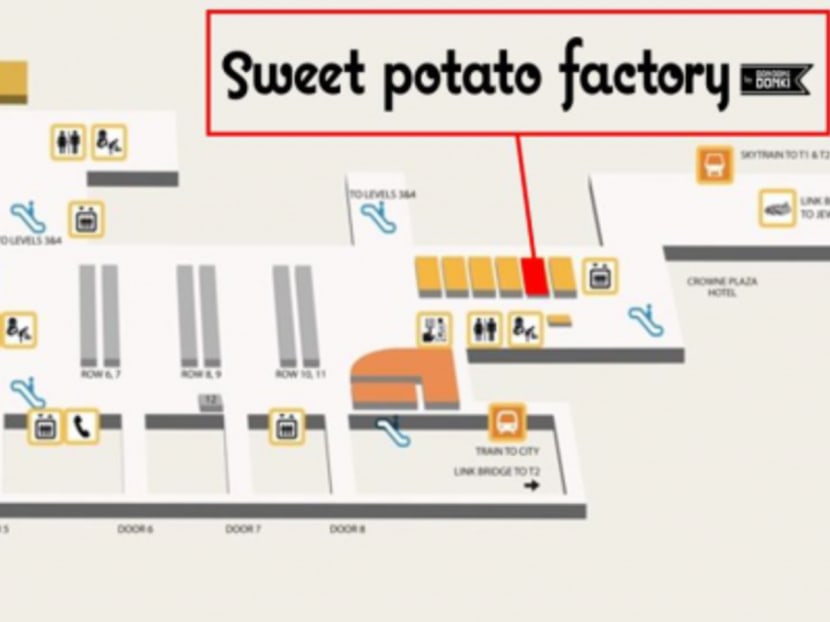 Now, the best news: the T3 outlet will be open 24 hours, which means you can nibble on Don Don Donki's mobile food round-the-clock. We hope the supply of baked sweet potatoes remains steady even late at night, since even the 24-hour outlet at Orchard Central runs out of its famous sweet potatoes and shakes quite early in the evening. The public access airport shop is located just before the link bridge connecting T3 to Jewel Changi Airport mall, or just follow the heady fragrance of sweet potatoes baking in the on-site ovens.

Not heading to the airport anytime soon? Don Don Donki's fifth outlet at Novena's Square 2 mall will open on May 8.

Prepare for some epic snackage.

Don Don Donki Sweet Potato Factory is at #02-97 Changi Airport Terminal 3, S819663. Opens May 1, 10am, 24 hours daily. www.facebook.com/pg/donkisg.