Don Don Donki's New Clarke Quay Outlet Has A Food Court Selling Boba Pancakes & $12 Beef Bowls
Popular Japanese discount chain Don Don Donki recently opened its sixth outlet at Clarke Quay Central mall, occupying a massive space that spans most of the mall's Basement 1 level. Good news, it's open round-the-clock for all the night owls looking for something to do after midnight.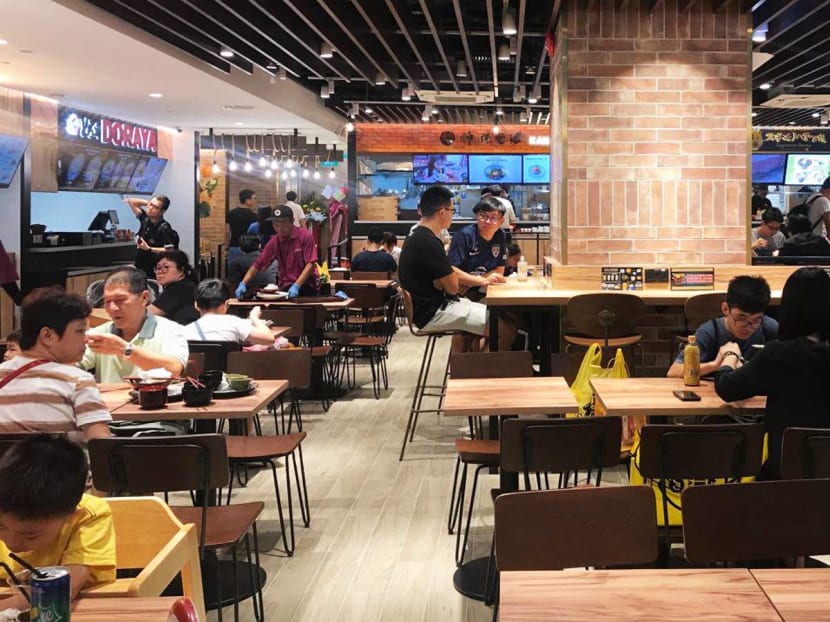 Other than cheap groceries, this new branch also offers a dine-in food court for its customers to grab a bite after some heavy-duty shopping. Only this branch, plus the flagship Orchard Central store and City Square one boast food courts. At Clarke Quay, there are a total of six new-to-market stalls (which all hail from Japan) in the 222-seat food court, each with its own Japanese food-themed concept.

8days.sg dropped by for a visit, and here are the highlights.

 
This dessert stall offers sweet treats loaded with snow cream, an airy soft serve-like confection made with creamy Hokkaido milk. You can get a dollop of Snow Cream in a cup ($5.80, add $2 for a heaping of tapioca pearls), or make your own customisable Snow Cream Parfait ($6.50).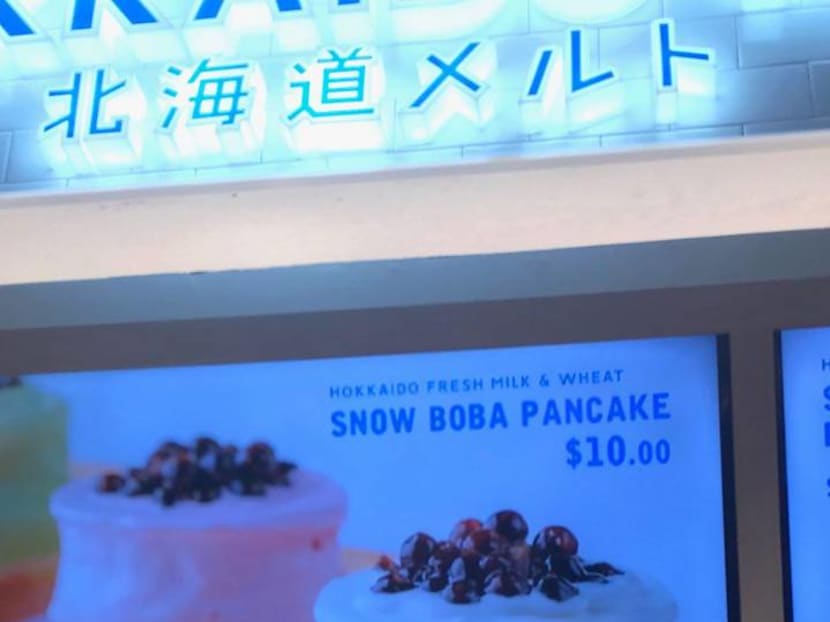 What's most exciting to us, though, is the Snow Boba Pancake ($10), which comes in three flavours: milk, matcha milk and strawberry milk. Each order comes with one petite pancake that's about six inches high, topped with snow cream and tapioca pearls. But only about 100 pancake sets are prepared daily; when we tried ordering it around 5pm on a Sunday, they were already sold out. Darn.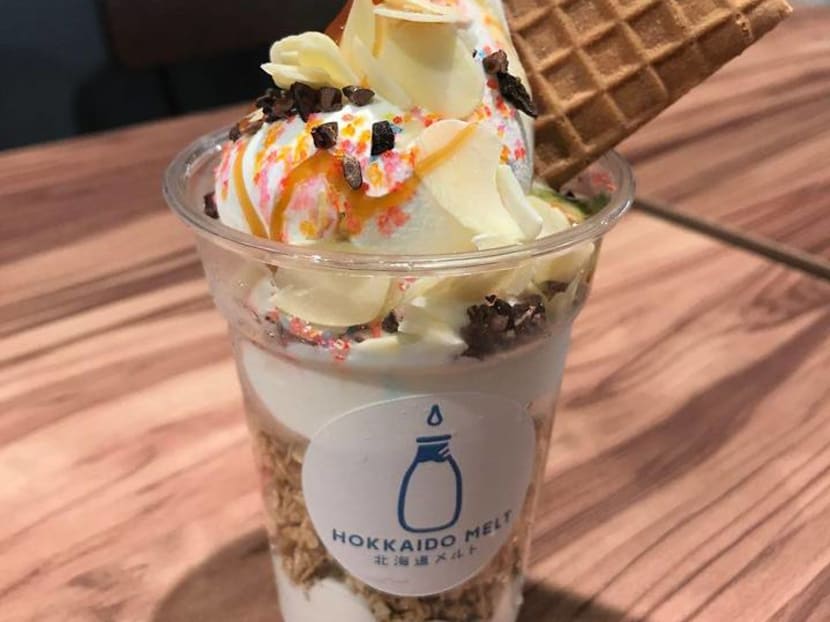 If you're ordering the parfait, you get to choose three toppings out of the 16 types available, which ranges mostly from sugary stuff like Mini Marshmallow, dried fruits like Red Cherry, and healthier picks such as Fruit Granola and Almond Flakes. Each parfait cup comes with a default portion of plain granola and snow cream.
 
You can also zhng your parfait with a free selection of eight sauces in flavours like Adzuki Red Bean and Yuzu.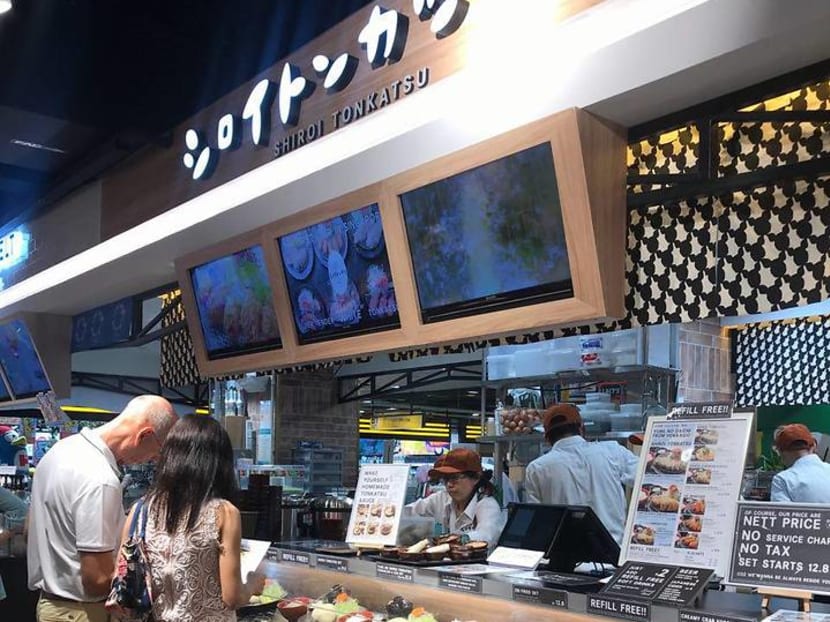 This tonkatsu stall from has pork, chicken and seafood tonkatsu. Like the Yume no Shiroi Tonkatsu Set ($17.80), which features a 120g slab of panko-crumbed deep-fried pork loin served with free-flow Hokkaido rice, a side of sliced cabbage salad and miso soup.
 
Fancier picks like Kaki (Oyster) Fried Tonkatsu ($12.80) and Creamy Crab Korokke (that's Japlish for 'croquette') Tonkatsu ($18.80, pictured) are also on the menu.
This pasta specialist sells Japanese-style 'cream soup' pasta drenched in liberal amounts of rich, soupy sauces. There are eight types of pasta served, like the mentaiko-infused Mentai Cream Soup Pasta ($8), and spicy Curry Cream Soup Pasta ($8). If you don't like your pasta drenched, there's the no-frills Pomodoro Pasta ($8) with a thicker tomato-based sauce. You can add on proteins like Teriyaki Chicken ($5) and Grilled Salmon ($6). The stall also has low-carb salads served in a cup, like a Smoked Salmon PH Shake Salad ($8) with small portions of smoked salmon slices, pasta and veggies.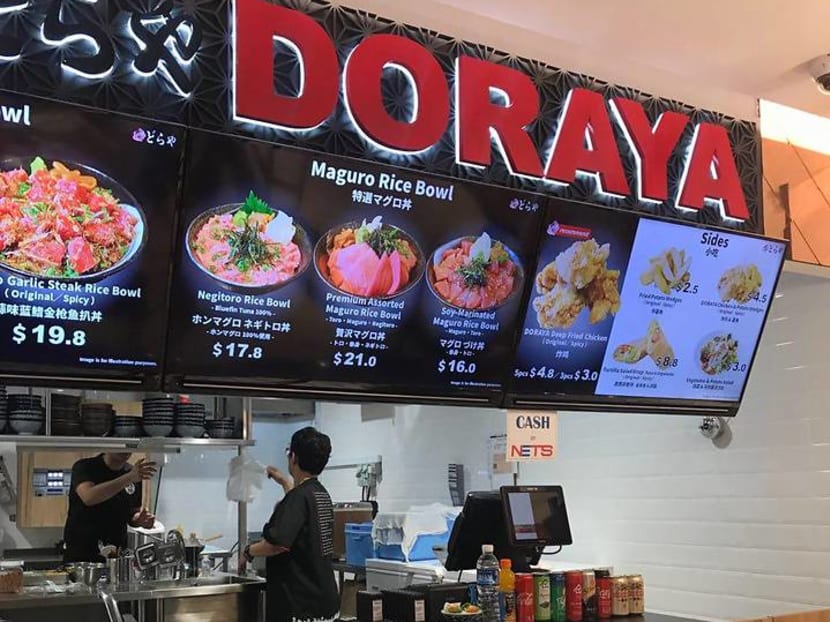 Head here if you're craving for tuna donburis. The stall serves maguro (bluefin tuna) bowls loaded with either cooked tuna steaks or raw tuna, such as the Toro Steak Rice Bowl ($19) with fatty tuna belly slices, and Premium Assorted Maguro Rice Bowl ($21) with toro (fatty tuna belly) and negitoro (minced tuna). There are also sides like Doraya Deep Fried Chicken ($4.80 for five pieces) and a Tuna Tortilla Salad Wrap ($8.80).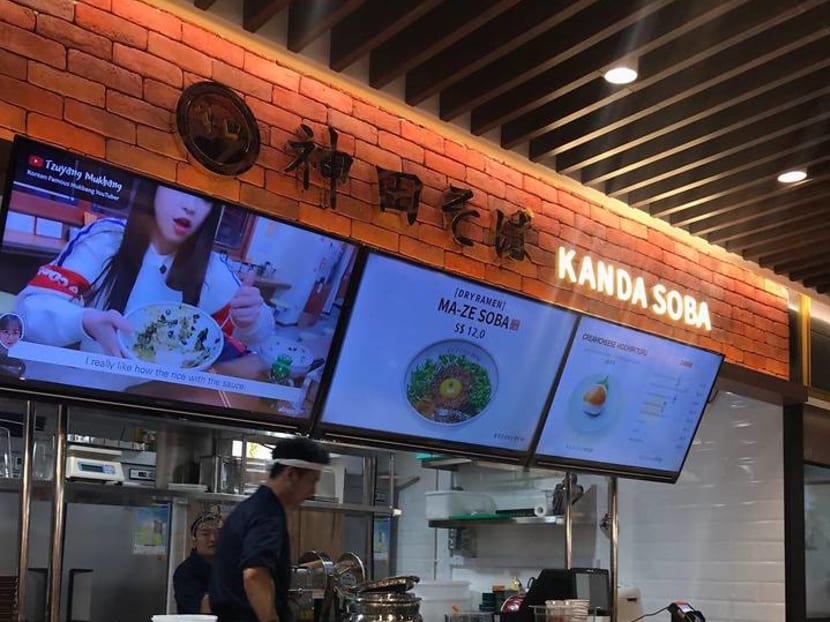 This stall sells just two dishes: Ma-ze Soba ($12), which is really dry ramen topped with minced pork, beef, veggies and a raw egg yolk, plus a Cream Cheese Mochiri Tofu dessert ($8) comprising Japanese mochi pudding drizzled with a caramelised black sugar sauce. Talk about specialisation.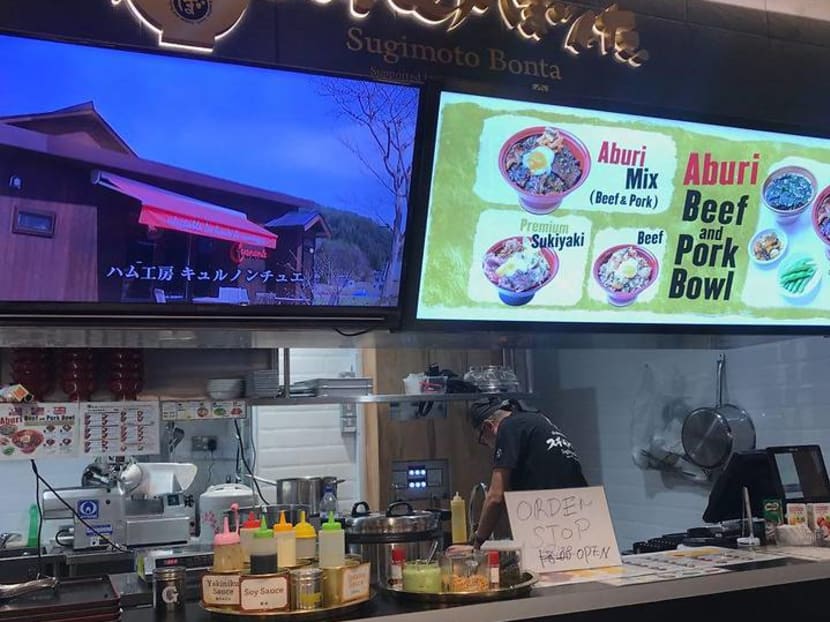 Gyudon, anyone? You can get as many as 24 types of beef bowls here, starting from a wallet-friendly Aburi US Angus Beef Bowl Set ($11.90) to the more premium Aburi Hokkaido Beef Bowl Set ($18.90) and Hokkaido Beef Sukiyaki Bowl Set ($21.90).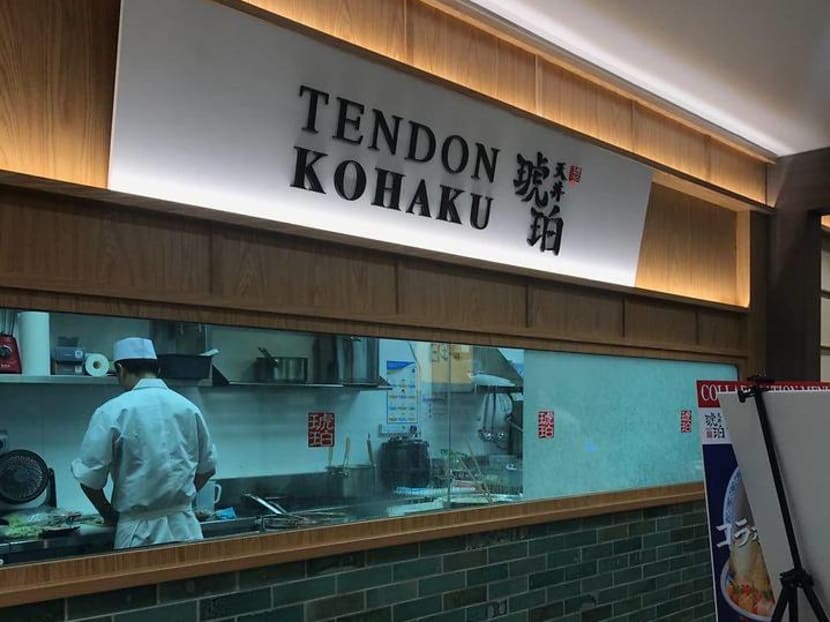 Other than the food court, the basement also boasts standalone outlets for popular Japanese eateries Tendon Kohaku and unagi specialist Man Man.
What's a Don Don Donki outlet without a Sweet Potato Factory kiosk selling their famous baked sweet potatoes? (The chain has another Factory outlet at Changi Airport Terminal 3's Departure Hall). Other than yakimo (Japanese baked sweet potatoes), the rather cramped kiosk at Clarke Quay also sells sweet potato shakes and seasonal snacks like Yamanashi Peach Bread.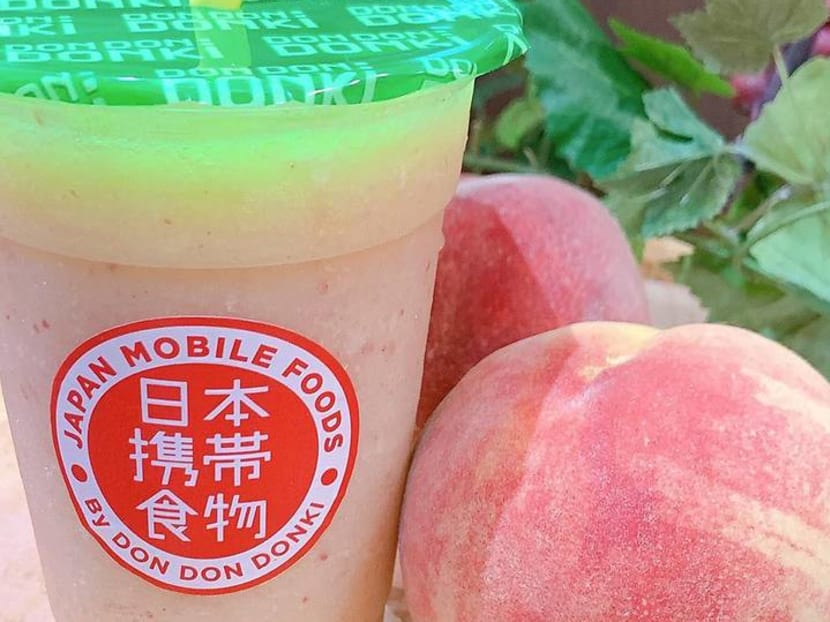 It's currently peach season in Japan, and Don Don Donki is offering this limited edition Peach Smoothie ($5.90, available at all Don Don Donki outlets' Japan Mobile Foods kiosks) made with "100% Japanese peaches" to quench your heaty thirst. (Photo: Don Don Donki)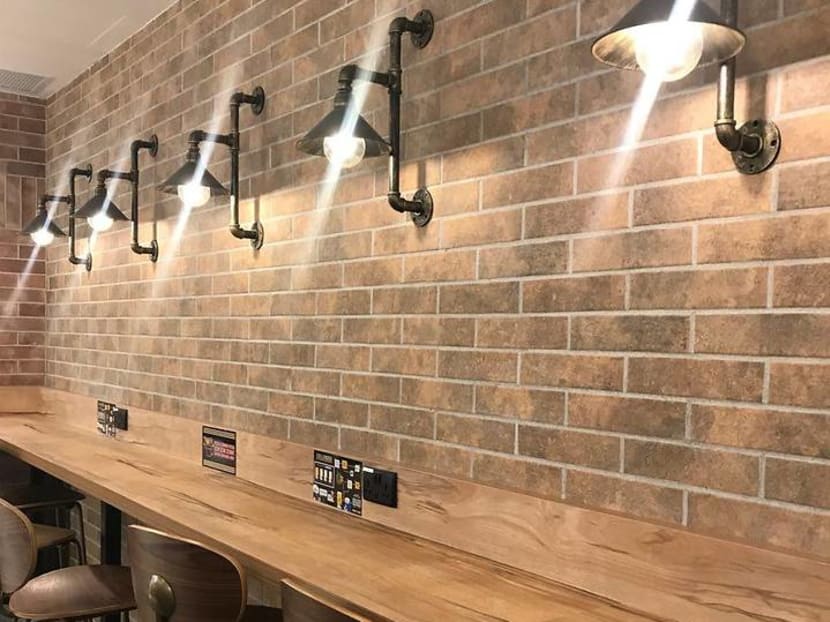 Need a space to plug in your laptop and work? The Don Don Donki Clarke Quay Central food court has counter seats with electrical outlets.

Don Don Donki Clarke Quay Central, B1 11-28/44-51 The Central, 6 Eu Tong Sen St, S059817. Tel: 6626-2311. Open 24 hours. www.dondondonki.sg.
PHOTOS: YIP JIEYING