Ex-RWS Chef Went From Brink Of Closure To "One Month's Earnings In A Week" For Zi Char Stall
12 potential investors also expressed interest after 8days.sg's feature.
Earlier this month, 8days.sg ran a story about a retrenched Resorts World Singapore chef whose zi char shop Chiderful in City Plaza mall in Geylang was on the brink of closure after suffering an 80% dip since the start of Phase 2 (Heightened Alert) on 16 May. In less than two weeks since the article was published, Kelvin Lim, 41, has enjoyed a surge in popularity and attracted enough customers — despite not having any delivery service — to make it till the end of his lease in October.
All photos cannot be reproduced without permission from 8days.sg

"I don't know how to repay you guys! You have turned my life around," an emotional Kelvin tells us over the phone in mandarin. "Before the story came out, I was really getting worried about not being able to support my family. Business was bad, and we were short of money," adds the father-of-one candidly.

The veteran chef, who has worked in hotels for over two decades, shared that his confidence also took a huge hit. "I was at my wit's end. I didn't know if business was bad due to the shop location [a corner unit in a quiet mall] or if it was my own problem. I started to doubt my [cooking] skills and wondered if my food was good enough."

Things quickly took a turn for the better. "The impact [after the 8days.sg article] was immediate. My phone started ringing non-stop right after the story came out. I've gotten such a positive response."
"I used to get about two families [coming by] a day during the weekend. The day after the article was published [a Sunday], there were 12 families who came to dabao dinner and each family would order about six dishes," he shares excitedly.

Kelvin, who runs Chiderful on his own, even had to close the shop's shutters to concentrate on fulfilling the existing orders. "I couldn't take in any more walk-ins that day. I wasn't expecting so many customers. I felt bad that some had to wait about two hours for the food. Thankfully, we're in a mall so I told them to go shopping while I cook."

The chef also reveals that he made a month's worth of earnings that week. "It has eased my financial burden by a lot," says Kelvin, who forks out about $2k a month for the rental. "If my biz continues to do well, I can make it till the end of my lease [in October]."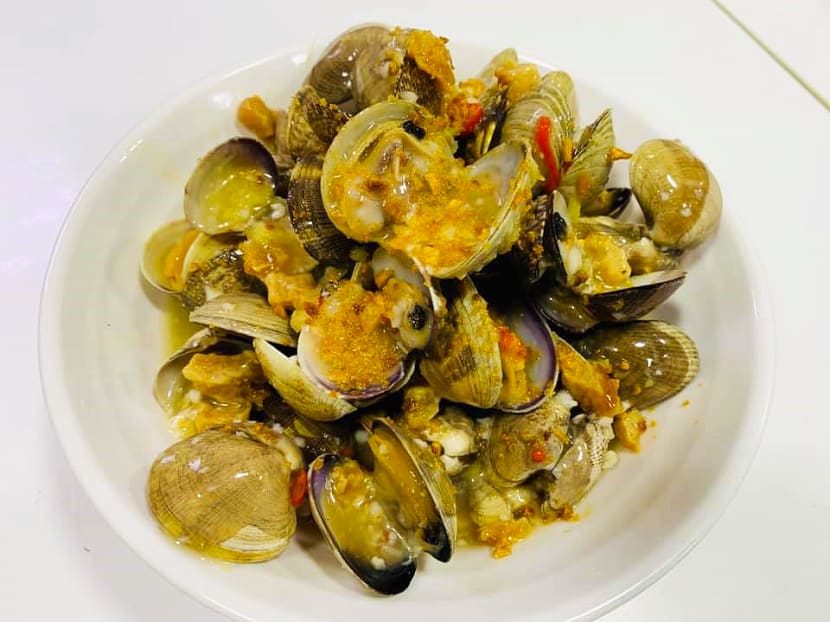 Right away, the enterprising chef knew that he had to suspend his private dining concept (with fancier dishes such as HK-style steamed red garoupa and steamed king crab) to cope with the surge in orders. "I created a takeaway menu featuring about ten dishes. This makes it easier for me to meet all the orders on my own," explains Kelvin.

The new menu features signature dishes that we've reviewed previously – Ipoh-style chicken rice, Ipoh chicken hor fun, roasted herbal chicken and sambal prawn – as well as other hits, like salted egg sotong and herbal prawn.

Kelvin also introduces a new dish every week. "Last week, we had braised pork. Next will be stir fried lala (clams). I will try to keep creating new dishes to attract customers."

His confidence has also been restored. Kelvin tells us he's heartened to see that even the new customers have made return visits within the past two weeks. "A lot of chefs are out there cooking good food. I feel very lucky and grateful that 8days.sg has given me the exposure to introduce my food to more people."
Photo: Chiderful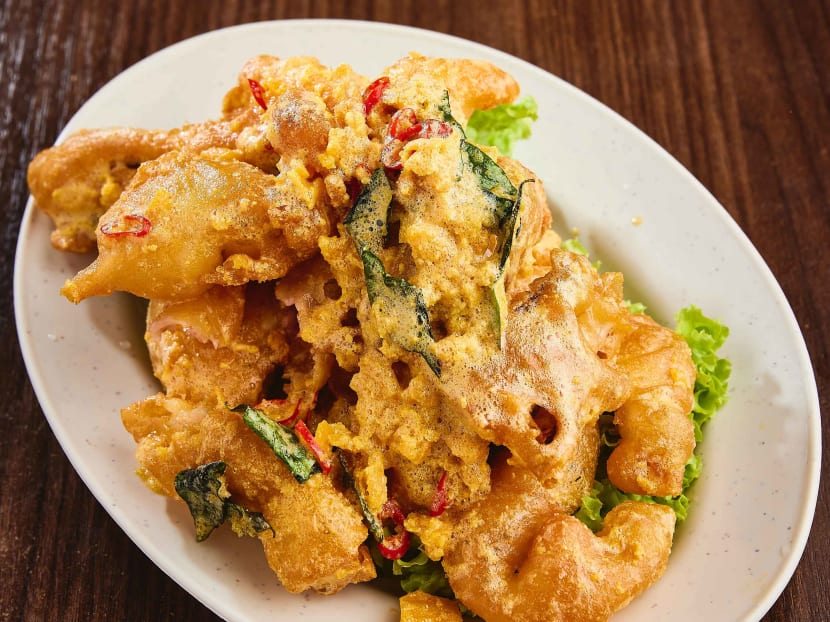 Kelvin's attitude towards the dine-in restriction, which has been extended till 21 June, has completely changed since the last time we spoke. "Yes, it's the opposite for me now! I'm not as worried [about the extended ban] as I know I cannot cope with dine-in at the same capacity [Chiderful seats 30 people]," he says. "I may even have to stick to takeout only for the first week after the ban is lifted to figure out how to continue creating private dining dishes."

He adds, "I'm not trying to be arrogant. As a one-man-show, my goal right now is to cook the dishes [on the takeaway menu] well. Once I can manage, I will start taking orders for the special dishes again."

To handle the increased weekend crowd, Kelvin has roped in some friends to help with taking orders and packing food. "It's quite hard to hire part-time helpers now, so I will focus on running Chiderful solo."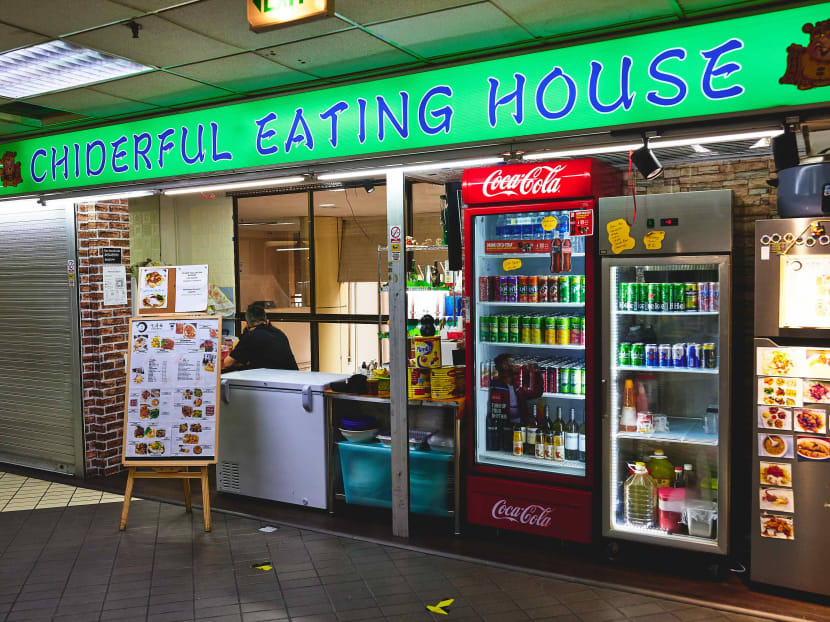 "I've gotten about a dozen calls so far," he says. "Some are from F&B companies, some are sole proprietors who are interested in a partnership." As the discussions are ongoing, Kelvin has declined to reveal their names.

"I'm keeping an open mind. I haven't decided on my next step yet. If I move [out of the current unit], I will try to look for an outlet that allows the use of gas stoves so I can offer zi char dishes with wok hei". His current mall premises only allow induction stoves.

In the meantime, we're more than happy to continue enjoying his reasonably-priced hotel-quality dishes served in a food kiosk.
Chiderful is at #02-73 City Plaza, 810 Geylang Rd, S409286. Open daily except Mon noon to 7.30pm. Call 86528999 or 98959972 to place orders. www.facebook.com/CHIDERFUL
All photos cannot be reproduced without permission from 8days.sg
Photos: Alvin Teo