Gong Cha Launching Pandan Tofu Pudding Drink & To-fu Oyako Bubble Tea Toys
The catch? It's only available at ActionCity's AC.Kafé at Jewel Changi.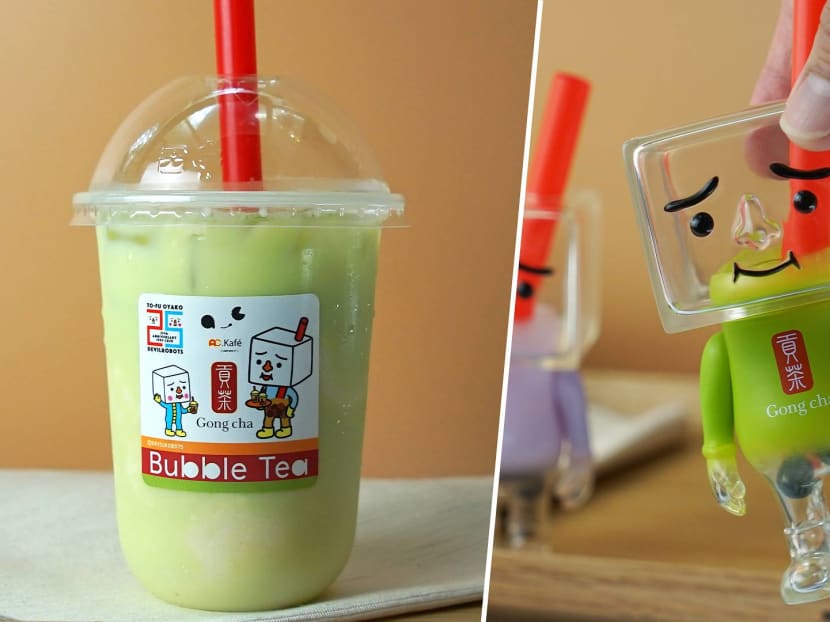 Otaku toy collectors, this one is for you — Gong Cha is collaborating with Singapore toy store ActionCity to celebrate Japanese toy character To-fu Oyako's 25th anniversary. ActionCity sells popular collectible figurines like Kaws and To-fu Oyako — the latter a line of cartoon products inspired by, yup, actual tofu. The unconventional toys are created by Devilrobots, a famous Japanese? brand in designer toys.

Here's where Gong Cha comes in: it will sell a limited-edition To-fu Oyako-inspired drink: the Pandan To-fu Pudding drink. However, it will only be exclusively available at AC.Kafé (owned by ActionCity) at Jewel Changi Airport and not the usual Gong Cha outlets. As for the toys, there will be a worldwide exclusive series of "My Firsto-fu Bubble Tea" vinyl figures up for grabs.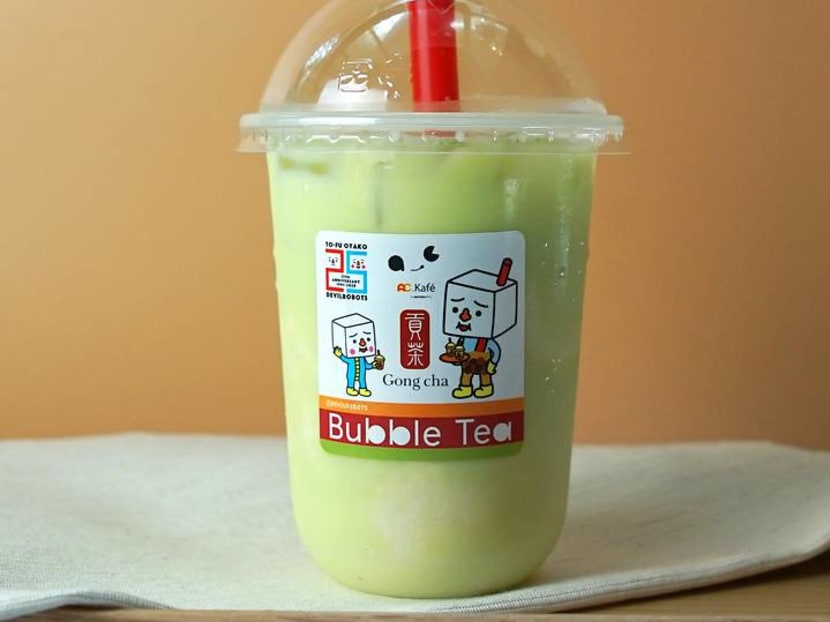 This limited-edition offering boasts Singaporean flavours and only comes in medium size. The light green milky drink is made with hints of rose, almond, vanilla, coconut and pandan. It's also topped with soy pudding to, you know, fit the theme.

Aside from the limited-ed pandan drink, four of Gong Cha's best-sellers will be available at AC.Kafé too. Such as its popular Pearl Milk Tea ($3.90) and QQ Passionfruit Green Tea ($3.90) with the new Boba Jelly topping.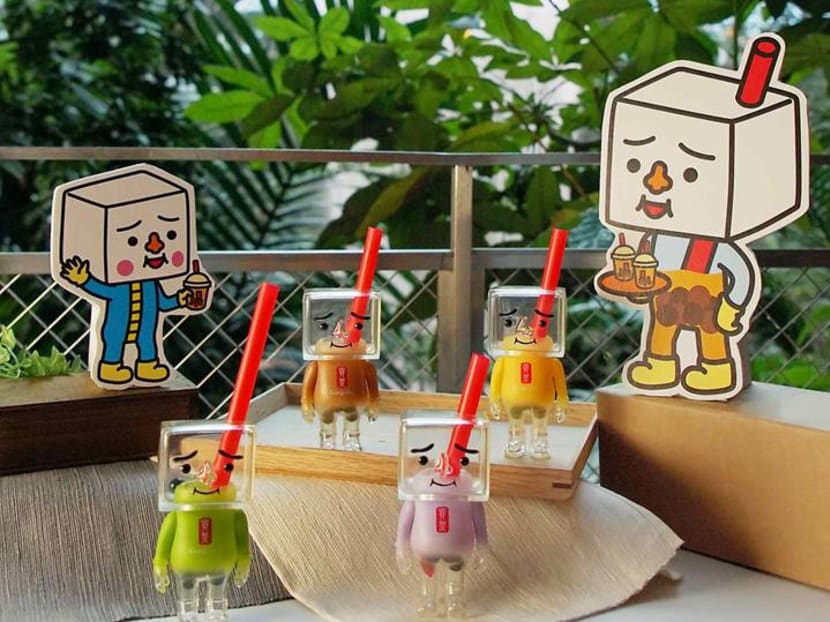 The limited-edition toys designed by Devilrobots are available in four designs specially created to go with Gong Cha's Pandan To-fu Pudding and signature bubble teas. It's the first of its kind in the shape of the To-fu Oyako character, and only 100 figures of each design are available.

To get your hands on these toys for free, collect 10 stamps on the AC.Kafé loyalty card. Every $20 you spend will get you one stamp. This means you have to spend a whopping $200 at the cafe before you can even think of getting your hands on the special toys (you can't just buy them). Boo hoo.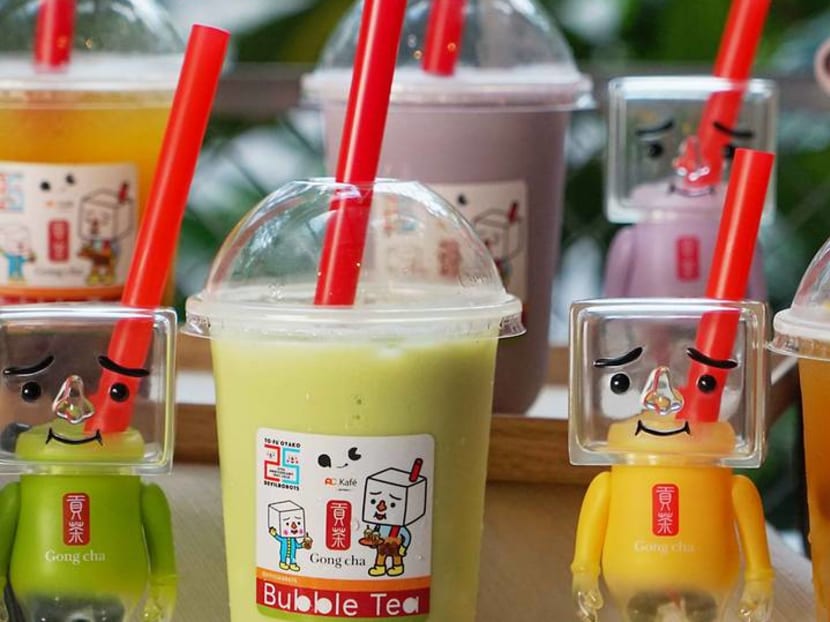 Available from 8 Jan, while stocks last. AC.Kafé is at #04-223, 78 Airport Blvd, S819666. Tel: 8190 3070. Open daily 10am - 10pm. https://www.ackafe.com.

Photos: Gong Cha Singapore