Haidilao "Almost Fully Booked" On Post-Circuit Breaker Phase 2 Weekend
Other eateries like Burnt Ends are fully booked for weeks.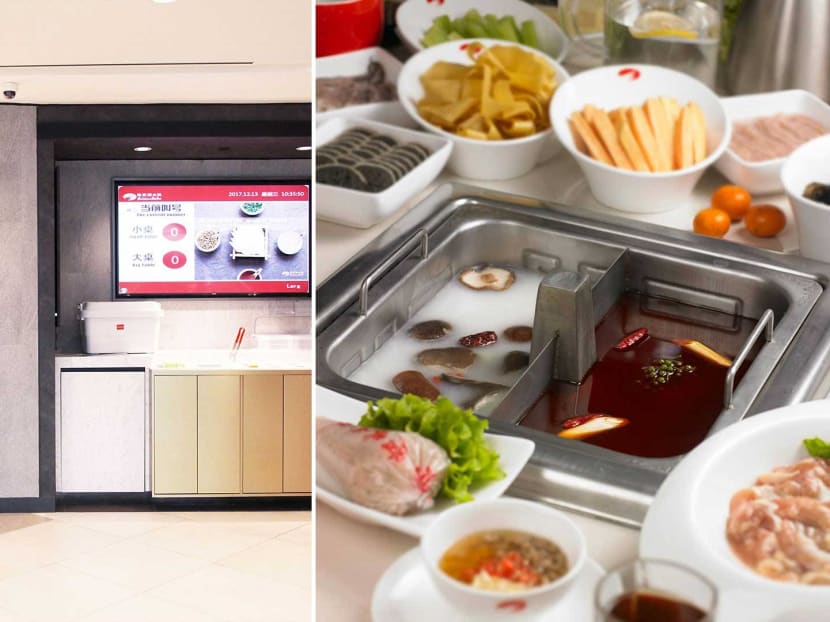 After over two months of dutifully staying at home to #flattenthecurve, Singaporeans' efforts in battling Covid-19 are finally paying off. Yesterday (June 15), the government announced that it's shifting its post-circuit breaker plans to Phase 2 this Friday (June 19). F&B outlets and retail shops can once again welcome customers, albeit with additional safe distancing measures.

Naturally, most folks started eagerly planning a reunion with their favourite eateries. Several popular F&B businesses told 8days.sg that they saw a spike in reservations immediately after Phase 2 was announced, with some sharing that they were "almost fully booked", at least for this weekend.

It's worth bearing in mind that the local dining scene, post-circuit breaker, is now drastically different. While it appears from the reservations list that F&B outlets will be swollen with people once Phase 2 kicks in, the reality is that these eateries can't fit that many customers now. Due to the mandatory rule of leaving at least one metre between tables, most restaurants will see their seating capacity shrink by at least 50%. Some outlets are also introducing staggered dining slots to prevent overcrowding.

But if you're thinking of dining out this weekend, here's a look at the volume of human traffic that restaurants and bars are expecting (information accurate at press time).

Perhaps unsurprisingly, diners are flocking to the well-loved Haidilao steamboat chain. 8days.sg rang up its outlets at Plaza Singapura, 313@Somerset, Clarke Quay, VivoCity, Royal Square, IMM and Sun Plaza, and was informed that reservations for this weekend are "almost full".

Some restrictions to note: according to regulations, each table is limited to a maximum of five pax (now, that's a true friendship test if your squad has more than five members). Haidilao's regular perks, like the manicure station and children's playground, will be closed indefinitely.

You can also no longer spam free-flow condiments from the restaurant's DIY station, as communal amenities like condiments and drinks dispensers are not allowed in F&B outlets now. While you can still share food from the same pot, you must use the communal serving utensils provided.

A staff member from the Plaza Singapura branch tells us that come Friday, servers at all outlets will help customers get the condiments they want. But the choices will be more limited, he says. So manage your expectations if your favourite combo involves 10 types of sauces and toppings. To reduce hassle, here's a hack: Haidilao also offers some six fixed types of sauce combinations, which you can get a server to whip up for you. Like the proprietary Haidilao Sauce, which has stuff like Thai chilli sauce, crushed garlic, soybean sauce, coriander and beef cubes (you can request to omit certain ingredients within reason, like beef).

You will also have to wear a mask at all times, except during your meal. Says the staff member: Customers will have to keep their masks on while waiting for their food and every time they stand up to move around, like when they're going to the washroom. This is to ensure everyone's safety.

Photo: Haidilao

Siloso Beach restaurant-bar Rumours Beach Club also had bookings pouring in the same day the announcement was made. "It's almost full for this Friday, Saturday and Sunday," its PR rep tells us, adding that its "large outdoor space" has been reconfigured to leave at least one metre between groups.

Similarly, swish mod European craft brewery LeVel33 at the Marina Bay Financial Centre is expecting a healthy volume of business this weekend. "We got our first bookings minutes after the announcement yesterday," says Dr Martin Bém, LeVel33's founding managing director. But he notes that his restaurant-bar's newly "limited capacity" (about "30% to 50%" of its 110 seats) partially accounts for the full house, along with the upcoming Father's Day on June 21. He also shares that the eatery's indoor space will be fitted with "several air purifiers with antibacterial carbon filters and HEPA filters that sanitise the air with UV light".

Photo: Rumours Beach Club

It's no secret that Singaporeans love Japanese food. Japanese restaurants with a reservation system, like the upscale Yoyogi at Amoy Street, had a surge of booking enquiries since the announcement yesterday. "I'm already [fully booked] this weekend, all the way to next week," says its owner-chef Edwin Tan. A check with popular casual diner Sun with Moon also reveals that it's "almost full for this weekend for lunch and dinner".

Celeb chef Emmanuel Stroobant's two-Michelin-star Edomae sushi bar Shoukouwa, which reopens for dining-in on June 23 and can now only fit four pax per seating, is "almost fully booked" for its opening weekend, as well as his mod French restaurant Saint Pierre.

Photo: Sun with Moon
The Les Amis Group's casual Italian concept Peperoni Pizzeria saw "multiple bookings for every day next week", says Michele Chang, its marketing and communications group head, who adds that the pizzeria chain's outlets will operate at "60% capacity" to ensure adequate safe distancing.

Italian restaurateur Beppe De Vito says the capacity for the F&B outlets under his ilLido Group have been halved to cater for social distancing , but his regulars are still eager to return to his restaurants. He tells us, All of our concepts started receiving reservation enquiries since the news broke on Monday evening. At this point, we are fully booked at Art, Amò and Braci for the weekend, and almost reaching full capacity for next week. We are about 70% booked for the rest of our establishments.

And if you're hoping to land a table at Burnt Ends, you will have to wait till August. The mod Australian barbecue joint, which is fifth on the Asia's 50 Best Restaurants list, usually has a three-month-long waitlist. And that's still the case after it reopens for dining-in on June 19; a staff member tells us that the restaurant will prioritise bookings that have been made before the circuit breaker, and is fully booked till "the end of July".

To cater to demand, the restaurant has opened up more seatings (two each for lunch and dinner). Burnt Ends is still sorting out its backlog and will relaunch its online booking system next week, but the helpful staff tells us, "If you want to make a reservation for lunch, you can probably get one in July."

At press time, other major F&B players like The Lo & Behold Group, which runs hip concepts like Odette, The White Rabbit, Tanjong Beach Club and Extra Virgin Pizza, the Crystal Jade Group and Imperial Treasure are all taking stock of the reservations streaming in. Marketing and PR reps for the brands tell us their outlets have been fielding enquiries and bookings since Phase 2 was confirmed, with Crystal Jade's rep sharing: "The reservations are not just for this weekend, but also next week and beyond. We are only taking limited reservations at the moment as we want to ensure that we adhere to safe-distancing measures and to prevent overcrowding."

Photo: Peperoni Pizzeria