Hawker Starts Seafood Delivery Biz Selling Crabs From $13; Plans To Employ Single Mums
Melvin Chew, who runs a braised duck rice stall, is the founder of popular Facebook group Hawkers United - Dabao 2020.
When Singapore started the Covid-19 Circuit Breaker in 2020, the local F&B industry was thrown into disarray. Almost overnight, restaurant owners and hawkers had to figure out how to reach customers who were not allowed to dine in. One of the hawkers affected was Melvin Chew, the second-generation owner of Jin Ji Teochew Braised Duck & Kway Chap at Chinatown Complex Food Centre.

Other than offering delivery for his food, the 43-year-old also immediately tackled the pandemic problem by creating Facebook group Hawkers United - Dabao 2020, which gave other stall owners and home-based businesses a free platform to advertise their food. The group has since garnered over 304,000 foodie followers in just over a year, and helped stalls like Cheong Fan Paradise, previously an obscure stall in Ang Mo Kio Industrial Park, attract a following.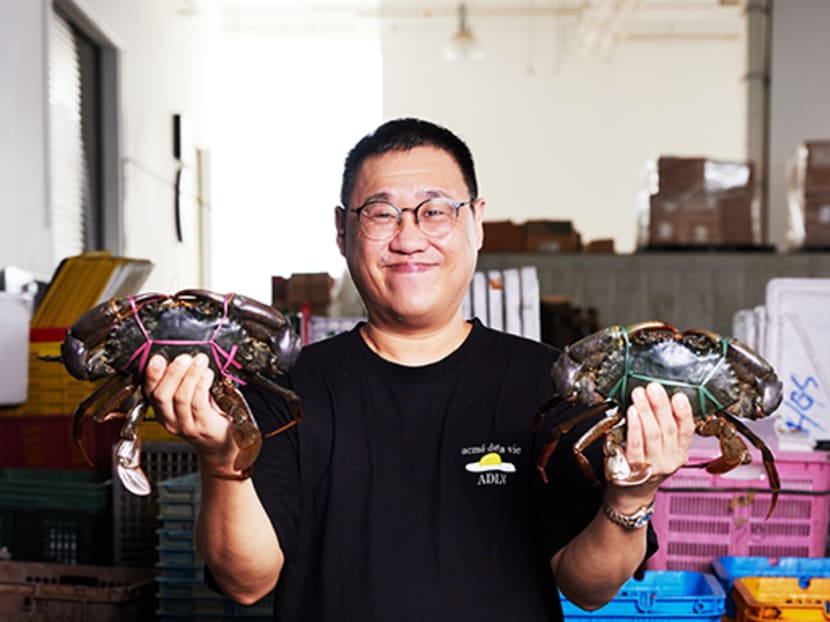 Following Hawkers United, he recently started an online "seafood mart" called Pasar Kaki. It offers live mud crabs and frozen seafood like Giant Tiger Prawns, Frozen Scallops, Frozen Cod Fish and Frozen Salmon ($12 for 500g). According to Melvin (pictured), prices are about 10 to 15 per cent lower than supermarkets. The live crabs — imported from Sri Lanka, India, Indonesia and Vietnam — are sold by weight (from 200g).

The prices are as follows:
● M size (200g-499g): $13
● L size (500g-699g): $23
● XL size (700g-899g): $33
● XXL size (900g and above): $46
"We get the seafood directly from the suppliers in bulk and figure out how to sell them cheaper. There's no middleman cost," says Melvin. He had previously helped friends with selling seafood before seizing an "opportunity" to set up Pasar Kaki with two partners, including his buddy Thomas Tan, 42, whose family owns seafood wholesaler Grand Ocean Seafood Supply.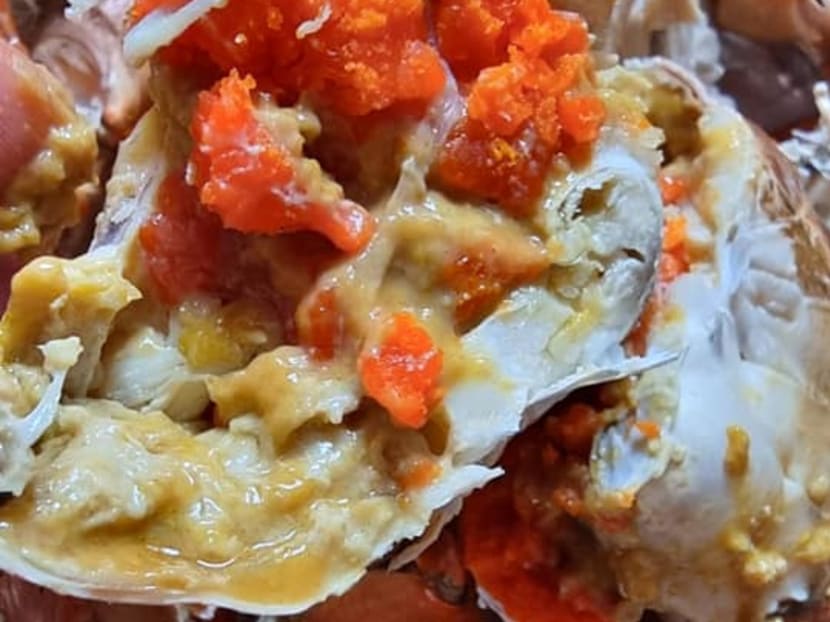 Depending on supply, Pasar Kaki also imports female live mud crabs from Vietnam and Indonesia, which have vividly orange roe. The crabs, which weigh 200g to 600g, are sold on a first come first serve basis. A crab weighing 200g to 300g goes for $20, while a 400g to 600g one costs $26.

Photo: Melvin Chew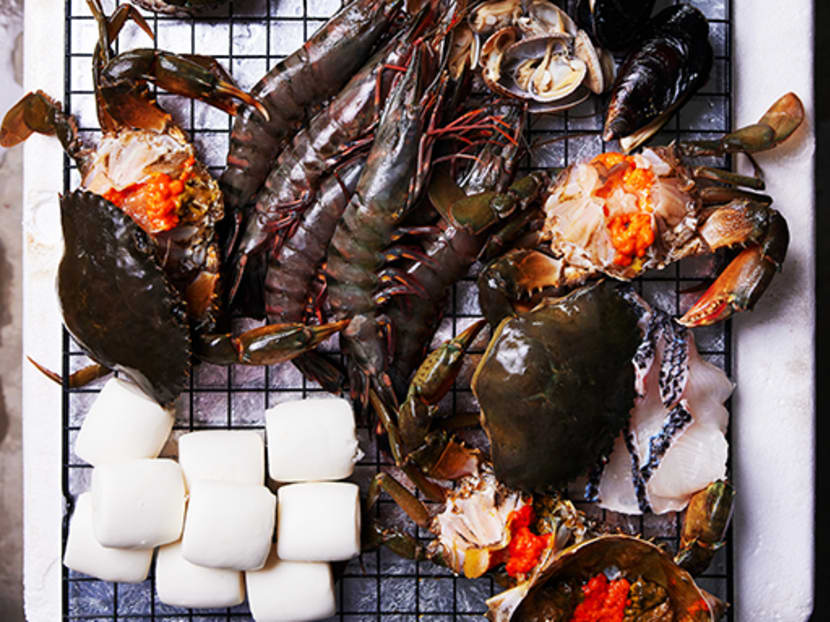 Pasar Kaki offers same-day delivery for orders sent in before 11.30am daily (orders that come in by 11.30pm are sent out the next day). But you cannot choose a specific delivery time; the seafood reaches customers between 2pm to 6pm.

There's free delivery for orders above $80. A $10 delivery fee applies for purchases below $80, or you can opt for self-collection at Pasar Kaki's warehouse at Mandai Road (location subjected to change).

Melvin chooses to run his seafood biz entirely online. "If I get a stall, there are more headaches [due to overhead considerations]. But if business is good, maybe we can consider getting a stall and do livestreams to sell seafood on the spot," he explains.

Like his Facebook platform which was set up to help fellow hawkers, Melvin hopes to reach out to another group with Pasar Kaki. As there are job opportunities in his new biz for administrative work, sales and livestreaming, Melvin hopes to employ single mothers as he observed that some of them struggle with finding suitable jobs while juggling childcare. "They have more obligations [as they have kids], but they can work for [Pasar Kaki] from home," he shares.

Check out the range of seafood you can buy below: