HK TVB producer Robert Chua Opening S'pore Shop Selling Chow Yun Fat's Fave Egg Tarts
Fat-gor is a regular at the egg tart joint in Kowloon City.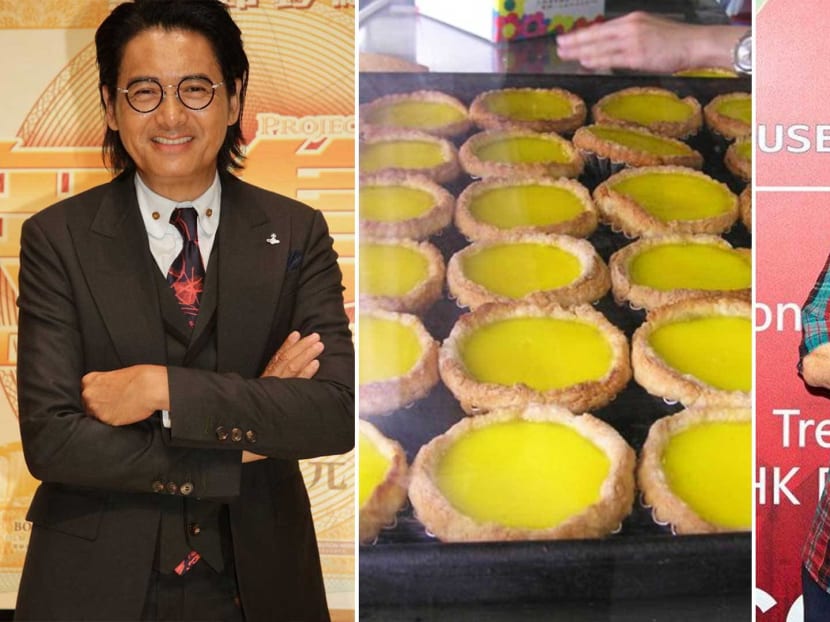 One of Hong Kong star Chow Yun Fatt's favourite haunts in HK is Kowloon City, the historical Walled City that is home to many foodie gems. This includes the popular old-school bakery Hoover Cake Shop, which was founded in 1975 and specialises in egg tarts. They are offered in two styles, a flaky puff pastry version and a shortcrust butter cookie-like version, and Fat-gor is well-known as a Hoover regular.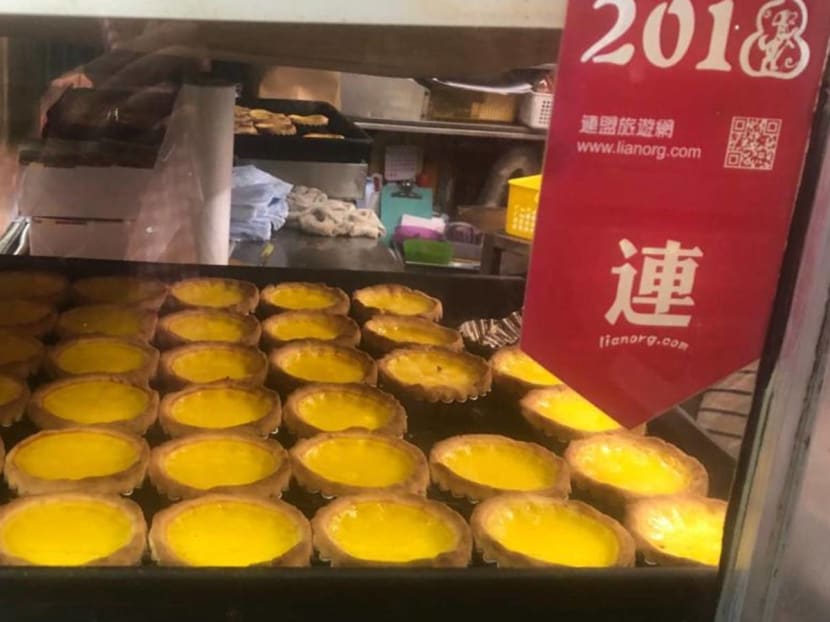 We have tried Hoover's egg tarts almost a decade ago, and they are indeed worth, er, hoovering up. And good news, you can soon try them in Singapore at upcoming new cha chaan teng kiosk Joy Luck Teahouse, which is opening this mid-April at Ion Orchard's basement.

The takeaway kiosk will serve only three items, which are "Hong Kong's three culinary treasures — egg tarts, bolo buns and nai cha". Other than Hoover's egg tarts, you can also get HK stalwart Kam Kee Café's pineapple 'bolo' buns and nai cha (milk tea). The bing sutt (the city's unique teahouses serving Asian-Western fare) is said to be actor Dicky Cheung's favourite.
Joy Luck Teahouse is conceptualised by Singapore-born TVB veteran producer Robert Chua (pictured), 73, who also brought two other famous HK F&B brands, Tim Ho Wan and Kam's Roast, to our shores. Joy Luck Teahouse's Chinese name (欢乐冰室) is inspired by Robert's long-running TVB variety show Enjoy Yourself Tonight (欢乐今宵). He had also chose Hoover Cake Shop and Kam Kee Cafe as they are beloved by his famous showbiz pals like Liza Wang (pictured), Wong Cho-lam and HK cinema's queen of horror, Helen Law Lan.

The two brands are licensed by Robert for Joy Luck Teahouse. "It's much harder to bring in the brands individually," he says. "We want to have a shop that specialises in the best of Hong Kong food." Joy Luck Teahouse's staff will undergo a two-week training stint at Hoover Cake Shop and Kam Kee Cafe in Hong Kong, where they will be taught the recipes so that they can bake the tarts and bolo buns at a central kitchen in Singapore.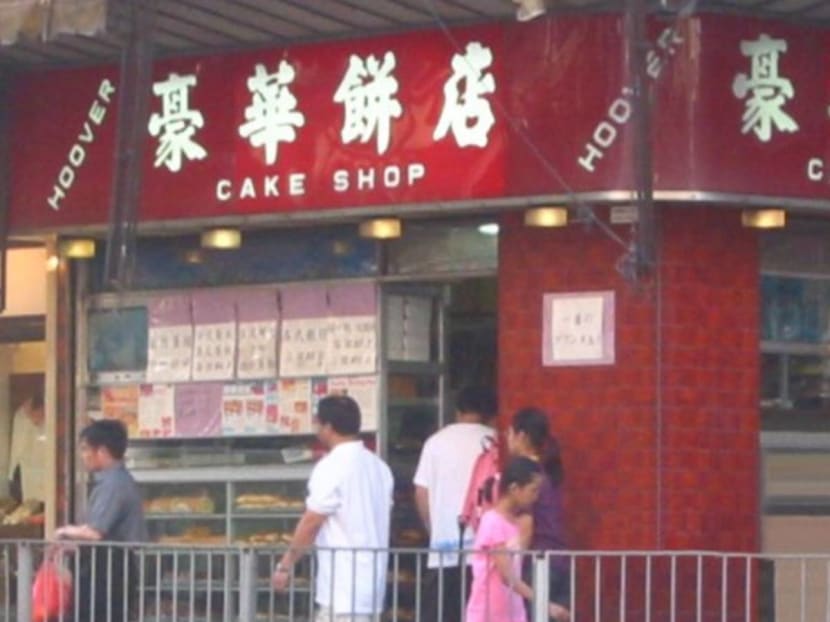 The baked goods are then transported from the central kitchen to the Ion Orchard kiosk, while the nai cha will be brewed upon order at the shop. To cater to millennials, there will also be nai cha bubble tea, where tapioca pearls are added to the traditional milk tea.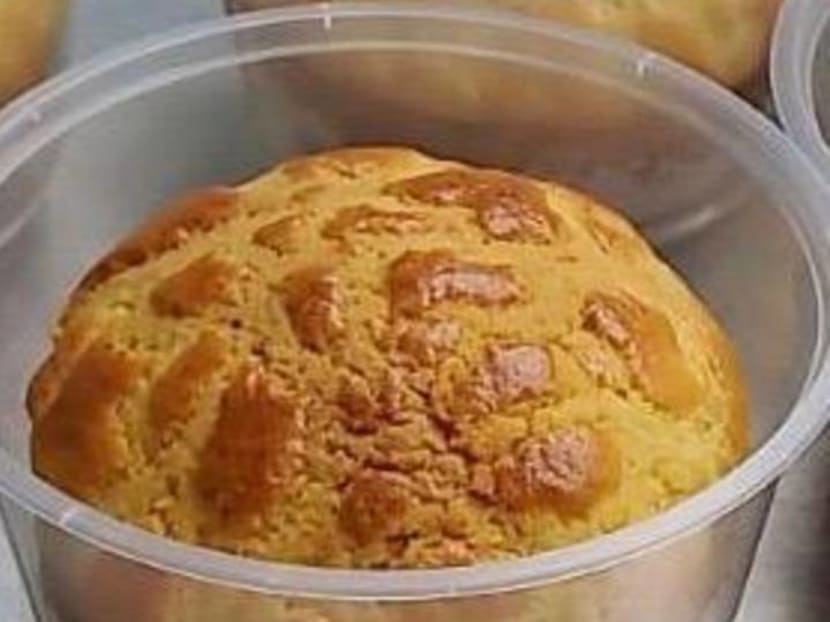 While prices for the bolo buns and nai cha have not been finalised, Robert guess-timates that the egg tarts will cost "about $2.40 each" (it's around HKD6, or S$1.10, for one in HK).

For this story, we meet Robert at a deserted Ion Orchard (thanks, novel coronavirus) to chat about Joy Luck Teahouse. He's donning a mask that his wife, Peggy, had given him, and thanks us for being "daring enough" to shake his hand. "My wife says I must wear a mask. I'm okay, but she's concerned. I leave everything to fate. Wo mm pa sei (I'm not afraid of death in Cantonese)," the sprightly Robert declares.

We comment on the irony of opening a new business during these uncertain times to him, and ask if he's worried about the lack of a crowd. He exclaims, "Worried? Can't be helped, we must face the facts. People tell me it's the wrong time to open Joy Luck Teahouse, but I say it's okay. We're planning to work with food delivery services so our customers can enjoy the snacks at home."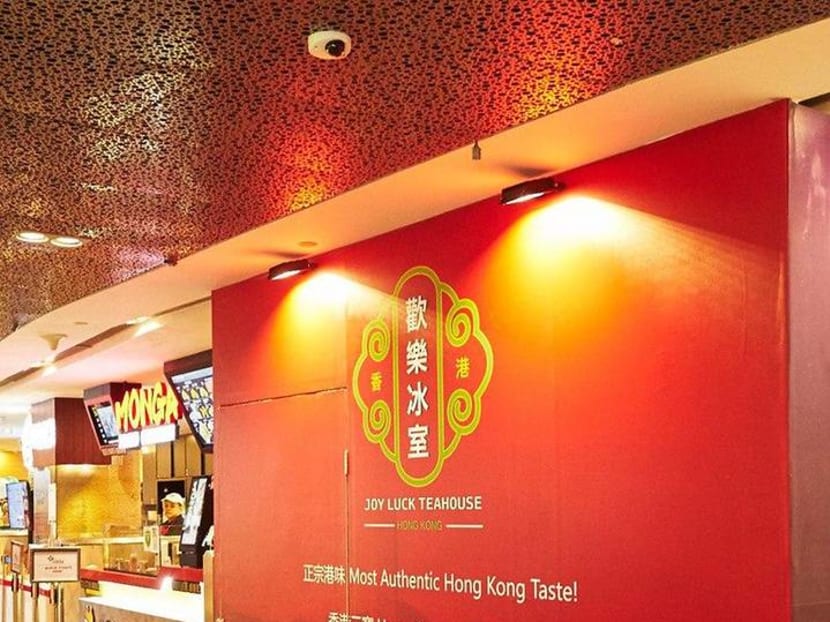 The kiosk, located beside Monga chicken's outlet, is currently still under renovation. We also ask Robert why he had decided on a takeaway shop for snacks that are typically for dining-in. He explains, "My experience tells me to keep it simple. Takeaway, to me, is much easier. It's like bubble tea, which has so many shops selling it now. And it's also a trend now that people want to order food and drinks to be delivered to their homes."

Once the kiosk opens, walk-in customers who are senior citizens can enjoy 50% off their nai cha order. Robert is planning to open more franchised Joy Luck Teahouse outlets, and encourages young people and retirees to start their own business with the franchise. "It'll be like a mentorship," he says. "I would like to help young people who are going out to work for the first time after graduating."

Joy Luck Teahouse is opening mid-April 2020 at #B1-64 Ion Orchard S238801.www.joyluckteahouse.com.

PHOTOS: KELVIN CHIA/ ROBERT CHUA