Kenny Rogers Roasters Opening Comeback Outlet At Jem, Will Be Certified Halal
It abruptly closed its last outlet in Singapore back in April.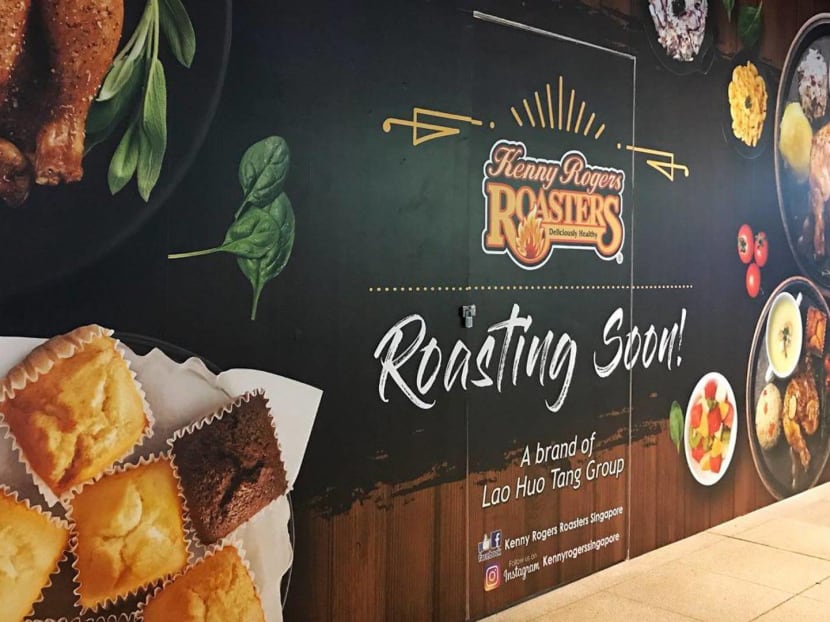 In April this year, Kenny Rogers Roasters — the chicken-based restaurant chain founded by American country singer Kenny Rogers — abruptly announced that it was shuttering its last standing outlet in Singapore at Great World City on April 14. The casual eatery was well-known for its hearty comfort dishes like Rotisserie Chicken, Roasted Honey Bourbon Baby Back Ribs, Mac & Cheese and Corn Muffin.

Fans were surprised, though the chain had been on a slow decline; back in its heyday in the '90s and noughties, it counted as many as seven franchised outlets in Singapore in prime locations like Suntec City and Marina Square. It also operated a popular branch in Holland Village. Great World City was its sole remaining outlet till Kenny Rogers Roasters' parent company, Pacific Utama, decided to pull the plug.

Just days after Pacific Utama issued the notice of closure, local F&B company Lao Huo Tang Group announced that it had taken over the master franchise rights for Kenny Rogers Roasters, and is planning to open multiple comeback outlets. The company also runs an eponymous chain of Chinese soup restaurants as well as Eng's Wantan Noodle's mall outlets.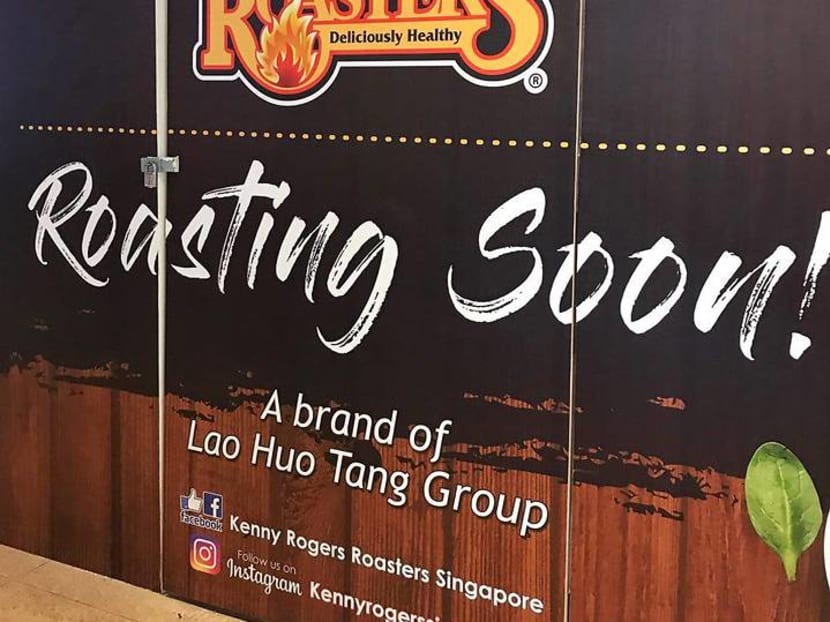 Lao Huo Tang Group is currently prepping its first Kenny Rogers Roasters restaurant, and it's located at… Jurong East Mall (aka Jem). It's mere steps away from Monga, Taiwanese comedian Nono's fried chicken chain that's opening its first Singapore outlet at Jem on September 28. According to Kenny Rogers Roasters' marketing manager, KRR is slated to open tentatively in late September or early October .

The Group also revealed that their KRR restaurants will be halal-certified, which means you likely can't expect the return of its popular baby back pork ribs. Kenny Rogers Roasters Singapore and the Lao Huo Tang Group's marketing manager, Tiffany Hong, tells 8days.sg that the pork-based dishes will be replaced with sirloin and salmon steaks to provide more options for diners .

If you're hankering after the classic favourites, we're told the Corn Muffin, Rotisserie Chicken, Mac & Cheese and Bolognese Pasta will all make a return. Each dish on the menu will cost under $20. Other than non-halal options, the comeback eatery will also offer healthier picks, like the OMG (Outrageous Mouthwatering Guiltless) Fried Chicken cooked in a combi oven, which produces crispy fried chook without greasy deep-frying.

There are also local dishes with a KRR twist, like Kenny's Nasi Lemak Ayam Ohsem, which has red rice cooked with healthy virgin coconut oil, sambal, hard-boiled egg, peanuts, anchovies and cucumber slices plus a portion of OMG combi oven-fried chicken. Perhaps Kenny Rogers the singer can try this the next time he's in town?

The new 2,200 sq ft KRR restaurant will house 80 seats. It'll still be fronted by the same distinctive red-and-yellow signboard that its predecessor sported, though from what we could tell from the shop renderings that the brand had provided us, the restaurant interior had been upgraded from the previous KRR's dated orange furniture to a more soothing neutral palette.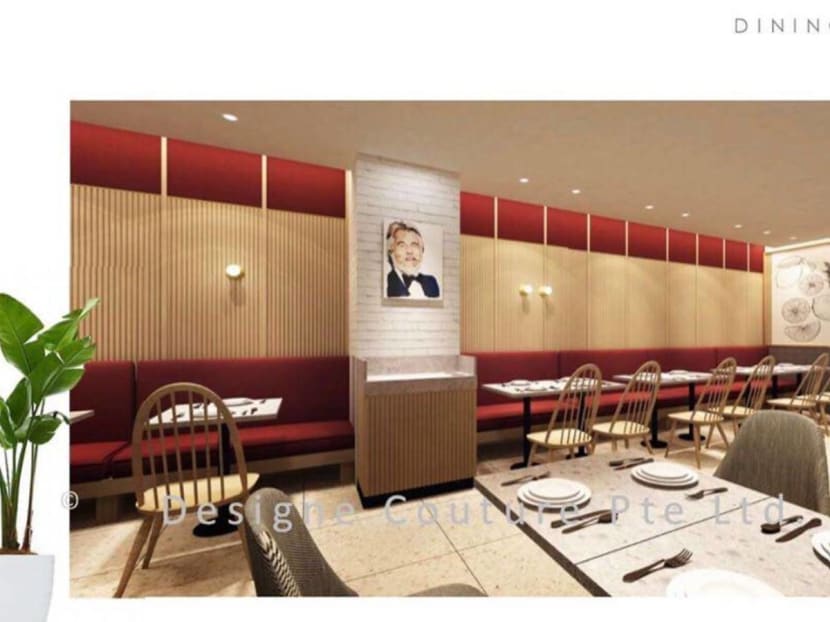 Kenny Rogers Roasters and Monga are part of the mall's revamped basement food enclave, which is currently in renovations. It includes a spacious outlet for Thai chain Go-Ang Pratunam Chicken Rice, as well as other new dine-in tenants like popular Tiong Bahru hawker stall Ah Chiang's Porridge's upcoming first mall outlet, and roast meat eatery Yu Kee Specialities.

Kenny Rogers Roasters Singapore, #B1-37/38 Jem. www.facebook.com/KRRsg.

SELECTED PHOTOS: YIP JIEYING