Keto-Friendly Kueh Lapis & Cheese Cookies For Guilt-Free CNY Snacking
You can continue your New Year's diet.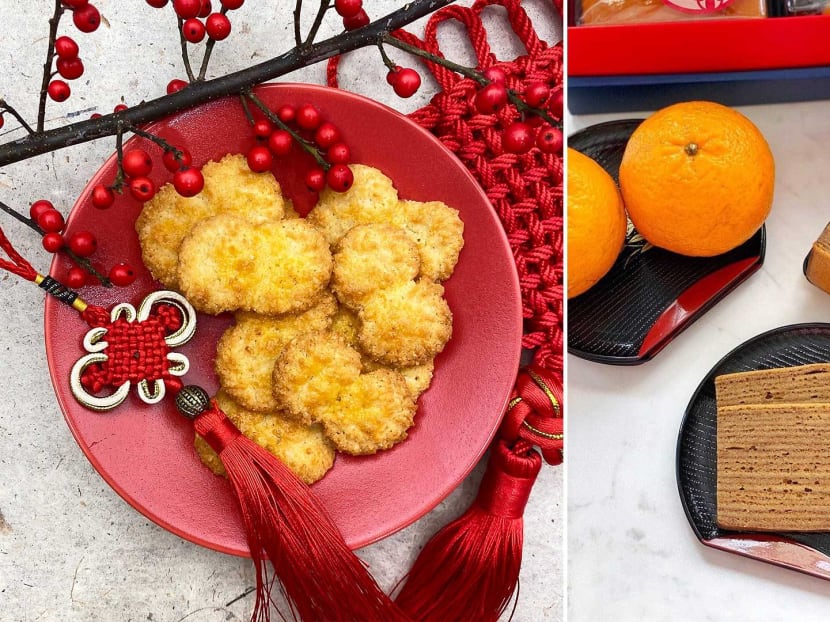 Chinese New Year is coming, which means non-stop snacking on yummy tidbits. If you are on a ketogenic diet, you would know the pain of having to miss out on the myriad of sweet treats — the low-carb, high-fat diet that's all the rage now specifically restricts the consumption of refined sugar.

Due to the popularity of the keto diet (which helps with weight loss and lowering blood sugar and insulin levels), F&B brands like Ollella and Seriously Keto are coming up with keto-friendly snacks such as kueh lapis and crispy cheese cookies. They are made according to the diet's guidelines, so you don't have to watch in envy on an empty stomach as your cousins hoover a whole jar of pineapple tarts.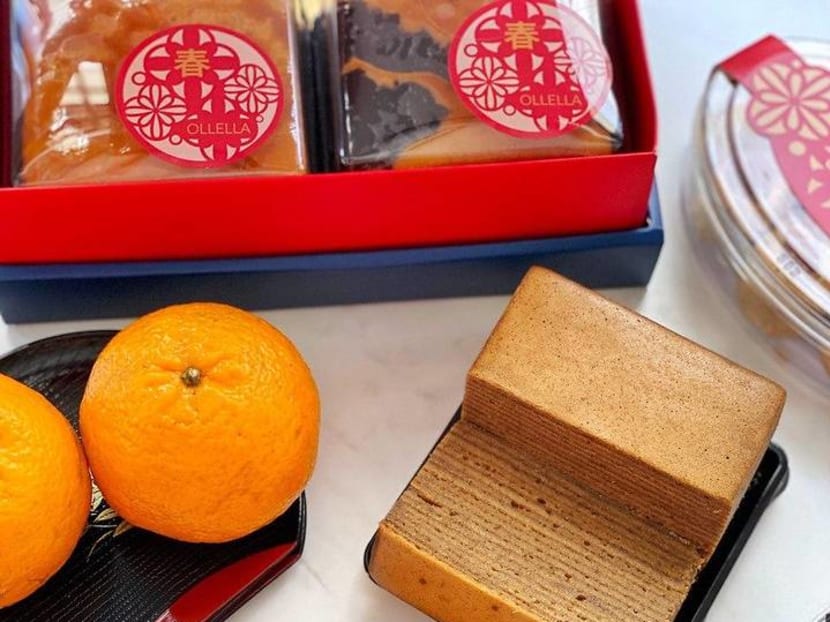 Homegrown patisserie Ollella has been offering its Indonesian-style kueh lapis in mod flavours like salted egg yolk, prune and pandan. This year, it introduces a keto-friendly CNY kueh lapis. The sugar-free, gluten-free bake is made with cream cheese (specially added to enhance the taste and texture in the absence of flour and sugar), egg yolks, butter from atas French buttermaker Lescure, and Lakanto, a monk fruit-derived sweetener that keto dieters commonly use as a sugar substitute. While it tastes close to the real deal, it also has a cooling, 'icy' aftertaste that's pronounced in the fresh, just-baked kueh lapis. If you don't fancy the iciness, wait about a week before you tuck into your cake.

We tried the 20-layer kueh lapis and found it to be lighter and far less sweet than the usually heavy, greasy kueh lapis. It's still satisfyingly buttery and dense with a perfumy cinnamon fragrance from the spices used. We found ourselves scarfing down a few moreish slices without feeling jelak. Good thing that our 350g cake square has a net carb count of 4.87g.

But bad news, Ollella's owner informs us that the keto kueh lapis is already sold out on its online store, with "just a few pieces" available today (January 19) at its Takashimaya outlet. So hurry if you want to chope one of these babies.

Available while stocks last at Takashimaya B2 Food Hall. www.facebook.com/pg/ollella.

Singapore's first fully ketogenic bakery Seriously Keto has rolled out a range of keto-friendly CNY goodies, which includes these delish cheese 'crisps'. Regular, carb-laden flour is a no-no for Ketonians, so these airy cheese cookies are made with low-carb almond flour, Edam, Parmesan and Cheddar cheese, and Swerve, a sugar substitute made with natural ingredients.

While its ingredients list deviates from the typical cheese cookie recipe, the crunchy crisps are still pretty tasty and wholesome, with a rustically grainy, not unpleasant mouthfeel that hints of ground almonds. They are also sufficiently cheesy and savoury, with bits of grated cheese dispersed within the dough. We don't feel sinful after munching on a handful of these cookies. They also go well with creamy soups if you don't want to eat 'em by themselves. Each jar of cheese crisps contain 17.3g of carbs.

Available till February 8 via www.seriouslyketo.co and at 32 Seah St, S188388. Tel: 9838-4047 (WhatsApp only). Open daily except Sun & PHs, 10.30am-6.30pm.

OLLELLA'S PIC: YIP JIEYING