KFC's Chicken Skin Taste Test: Nice Or Not?
Cholesterol schmolesterol.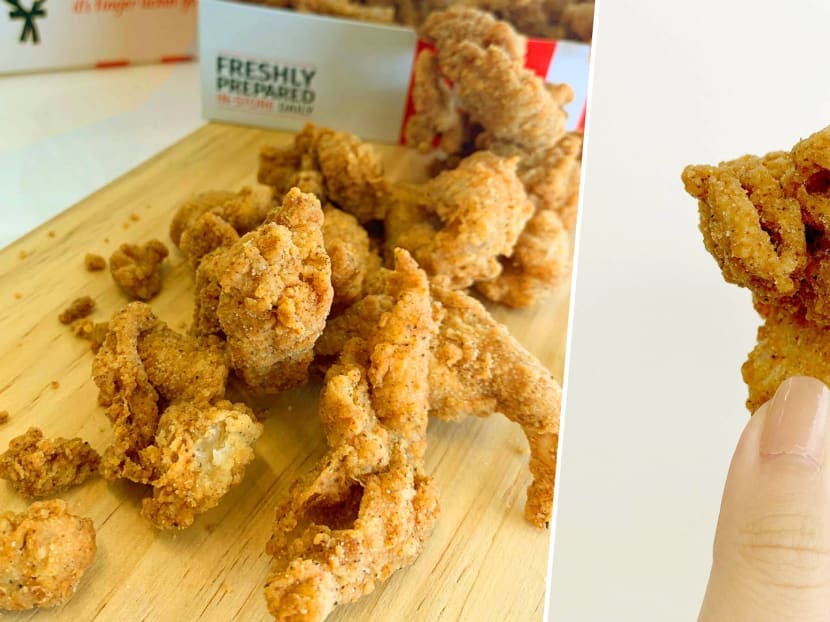 Last week, KFC caused a stir among fans of deep-fried everything when it announced the impending launch of its Chicken Skin snack in Singapore. It finally hit the menu today (Nov 11), and as of 4pm, the snack was sold out at 10 of the 20 KFC outlets it's available at. Singaporeans sure love their chicken skins. The eateries are currently in the process of restocking supplies. Meanwhile, we managed to get our hands on a box to see if it's worth the fuss.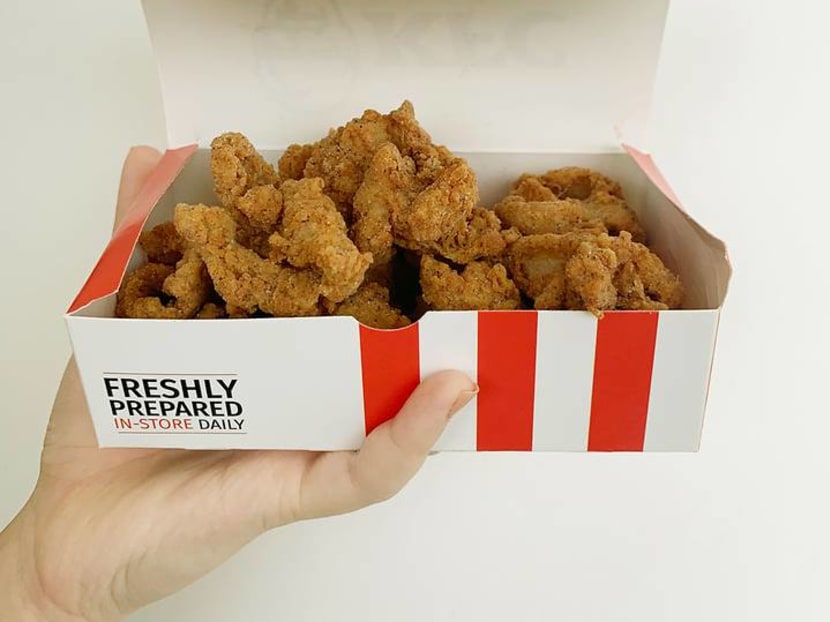 Even before we open the cute little box of coveted skins, the scent of KFC's iconic dish wafts out tantalisingly. In it: smallish to large clusters of golden-brown mottled mounds that look kinda like ragged, crustier, irregularly-shaped popcorn chicken chunks. Ooh, mama.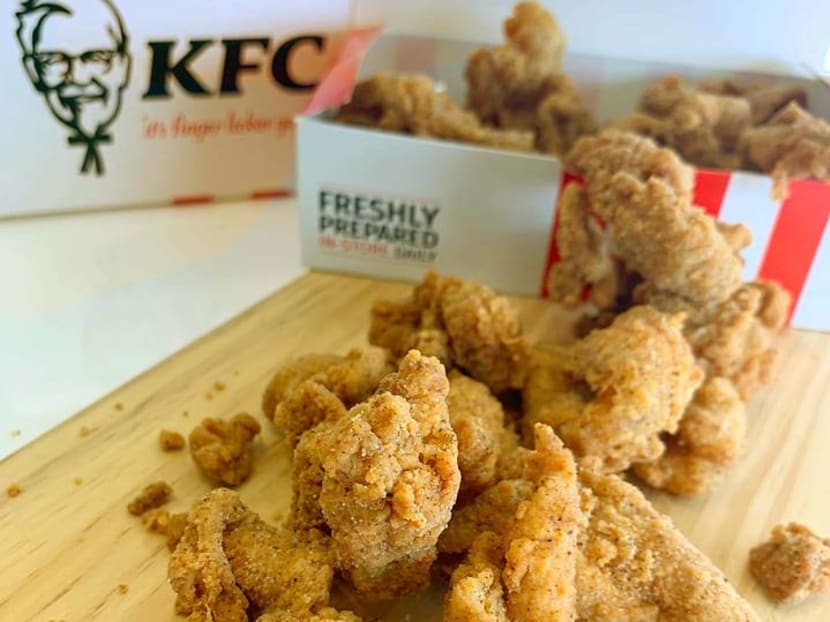 We pick up a piece and immediately, it feels sturdier, thicker and stiffer than what you'd get if you were to yank off the semi-floppy skin from a hunk of Original-flavoured KFC chicken thigh. In a nutshell, it's like a cross between keropok, fried pork rind and popcorn. Sorta. On first bite: a crunchy, firm, coarse mouthfeel, as if the skins have had its fat on the underside scraped off (we wish more of those tasty unctuous bits were left on) and then twice-coated in flour before being sizzled in oil. But once we got past the initial intense crispiness, the juices of the KFC bird and savoury notes of the Original seasoning flood our tongue in a familiar and delicious way. However, there's a fair amount of salt on it, more than you'd expect from a whole piece of chicken (since the flesh beneath balances out its briny skin). Some of the folks in the 8days.sg team could only manage two pieces before chugging down litres of water in an attempt to wash away the decadence.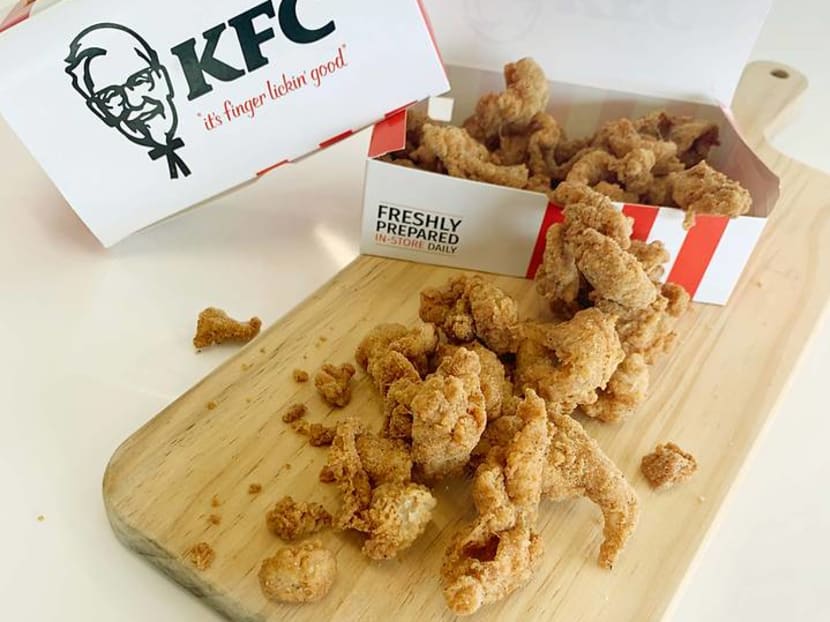 Quite nice! While nothing beats the satisfaction of stripping off the crackly coat from a succulent chook and gobbling it up in two seconds, these crunchy skins are surprisingly moreish and dangerously easy to eat (albeit a little dryer than the ones attached to an actual drumstick). It's great for lazy people who just wanna get to them skins without having to tear anything off. But given how generously salted it is, it's probably wiser to share a box with your kakis instead of hoovering it up all by yourself.
Available for dine-in & takeaway only at 20 selected KFC outlets, while stocks last. Get the full list of outlets here: https://www.kfc.com.sg/whats-new/chicken-skin