Mark Lee's Chicken Rice So In Demand, His Wife "Personally Made Deliveries" For Circuit Breaker
"32 families from a condo ordered $1,000 worth of chicken rice".
Just a few months ago, Mark Lee was facing a "50 to 60 per cent" drop in his F&B business when Covid-19 hit Singapore. The two outlets for 13 Stages, his chicken rice-and-coffee eatery chain at Kallang Wave Mall and Tanjong Pagar's Guoco Tower, became deserted as customers started staying home. While the veteran comedian, 51, said the dip in business was "tough", he immediately jumped onto delivery platforms. The pivot worked, and brought his biz back to life. "My business is still doing fine. It has been catching up — we're now looking at a 20 per cent to 30 per cent drop from [our usual business volume] instead of 60 per cent. But it can't compare to the past," he tells 8days.sg in Mandarin over the phone.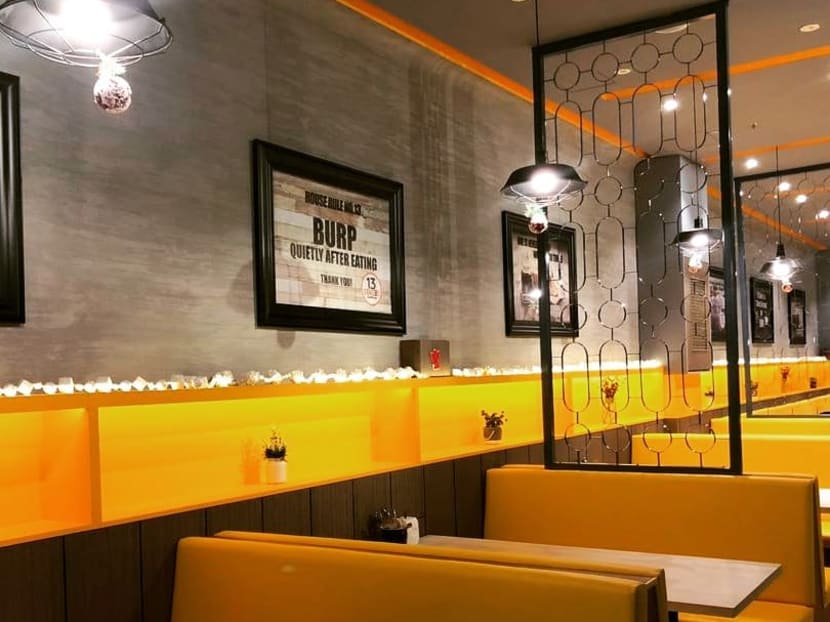 To save overhead costs, Mark temporarily closed 13 Stages' Tanjong Pagar outlet to focus operations on his Kallang Wave Mall branch. He says the shop currently has a steady stream of delivery orders, which helps keep the brand afloat. When the circuit breaker was announced, Mark also quickly got his staff to rejig their kitchen operations to cater to delivery demand. "This is a problem everyone in F&B is facing, and it's a matter of reacting quickly. Sometimes you don't even have time to think. You just do it," he says. "Thankfully, my staff is understanding, even if they had to change their job scopes. Everyone adjusted well." He adds that business for OldTown White Coffee, the Malaysian casual diner chain which he brought to Singapore in 2008, is also "not bad".

Business has been so brisk that Mark's wife, Catherine Ng, had to help make deliveries. "Sometimes we get so busy that she has to personally drive around to drop off the orders," he shares. And 13 Stages has gotten large orders — according to Mark, "there were 32 families from a condo [who] ordered almost $1,000 worth of chicken rice from us", while a few corporate companies bought over 100 packs of chicken rice for their employees. "We were slammed, but it was a good situation," says Mark.
Other than selling food during a non-dine in period, Mark says delivery also helps attract more customers to his eateries. "It's very good marketing for F&B. People get to know about our chicken rice. They used to be like, 'Aiyah, drive to Kallang Wave Mall just for chicken rice, so troublesome'. But now they can order it online and have it delivered, and they recommend it to their family and friends," he explains.

He is planning to focus on delivery in the near future, as he predicts, "It will be a thing at least for the next three to six months. People will still try not to dine in, and office workers might prefer to work from home even if the offices reopen." He calls this "moving with the times" to suit shifting market demand, and lists cloud kitchens — central production facilities specifically for cooking delivery food — as an avenue he intends to explore. He reasons, "Shopping mall restaurants will be a problem in the future. The rent is not cheap, and you need a lot of labour for dine-in. If you hire foreign workers, their levies add up to a few thousand dollars every month. With delivery, you don't need so much labour. If there's a demand for delivery, we'll head there."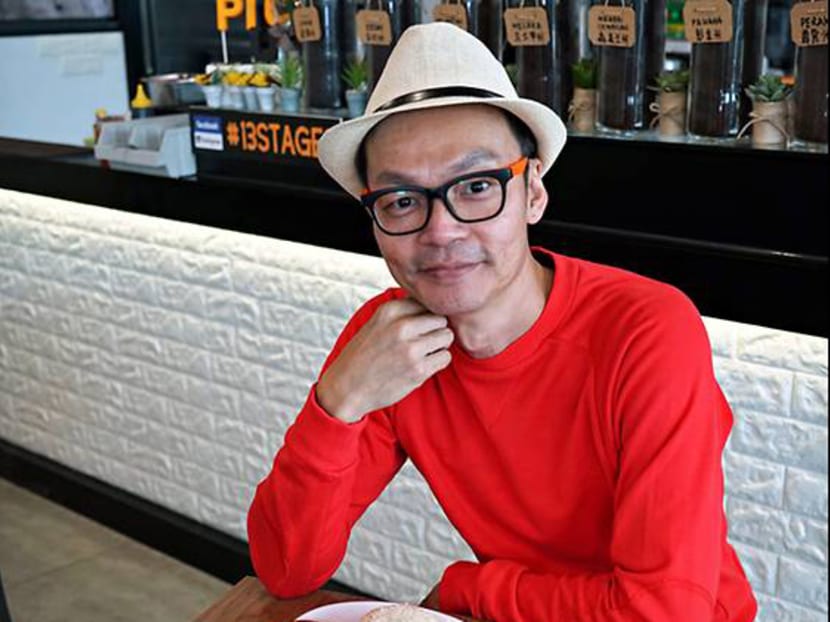 While revenue for his business has been affected by Covid-19, Mark says he hopes the company does not have to resort to pay cuts for its staff. He avers, "Retrenchment is not an option for us at all. As an artiste, my income has also been affected since there are fewer shows to film now. What more F&B staff? The government has been helping us, and we earn less, but we hope our staff will still stay with us and they can develop their careers here. A lot of them have been with us since day one. Initially [when we first opened], we didn't earn much and we had to cover our losses."

He also lost some Malaysian employees when Malaysia enforced its movement control order (MCO). He explains, "They chose to go back to be with their families. We tell them we hope they will join us again if they plan to return to Singapore. They're familiar with our operations, and we don't need to retrain them."
While the pandemic has made Mark rework his business model, he says he won't open a bubble tea shop in spite of Singaporeans' insatiable demand, as "there are too many bubble tea brands out there". However, 13 Stages still offers a small selection of BBT on top of its extensive coffee menu (its name is inspired by the kopi it sells from 13 Malaysian states).

Mark also co-owns salons under the Monsoon Hair Group with celeb hairstylist Addy Lee. The salons have recently reopened after their circuit breaker-enforced closure. Mark says, "We have been trying to enforce social distancing as much as we can. Addy is very [kiasi]! He told everyone to wear masks and use hand sanitiser frequently. The stylists are trying to get everyone's hair cut, washed and blow-dried within 50 minutes, but there's a limit to [the number of customers] they can serve in a day. I haven't even gone for my own haircut yet (laughs)."

13 Stages delivery available via GrabFood, Foodpanda and Deliveroo, or WhatsApp 9382-4461 for in-house delivery service island-wide.

PHOTOS: 13 STAGES/ 8DAYS.SG

​​​​​​​Photos may not be reproduced without permission.