New JB Bubble Tea Shop Don't Yell At Me Opened By Taiwanese Celeb Yako Chan Super Insta-Worthy
It's right beside Yao Wenlong's pao fan restaurant.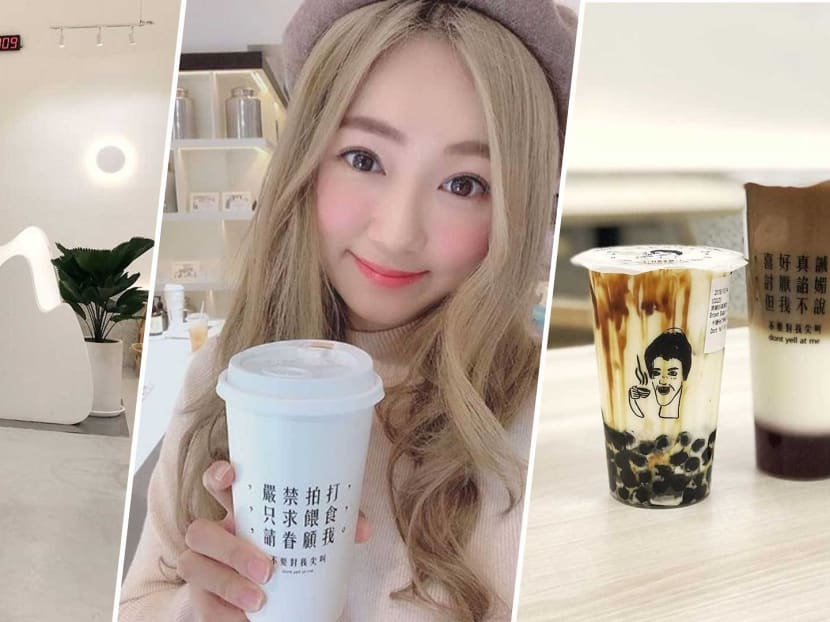 Popular Taiwanese variety show host Nono has his Monga fried chicken chain, but fellow variety show personality Yako Chan (better known as the baby-voiced 'Ya Tou' to her fans) is taking on the bubble tea craze by opening her own whimsically-named BBT chain called Don't Yell At Me. Other than her native Taiwan, Yako's biz now has outlets in Japan, Hong Kong, and most recently, in Malaysian cities Kuala Lumpur and Johor Bahru.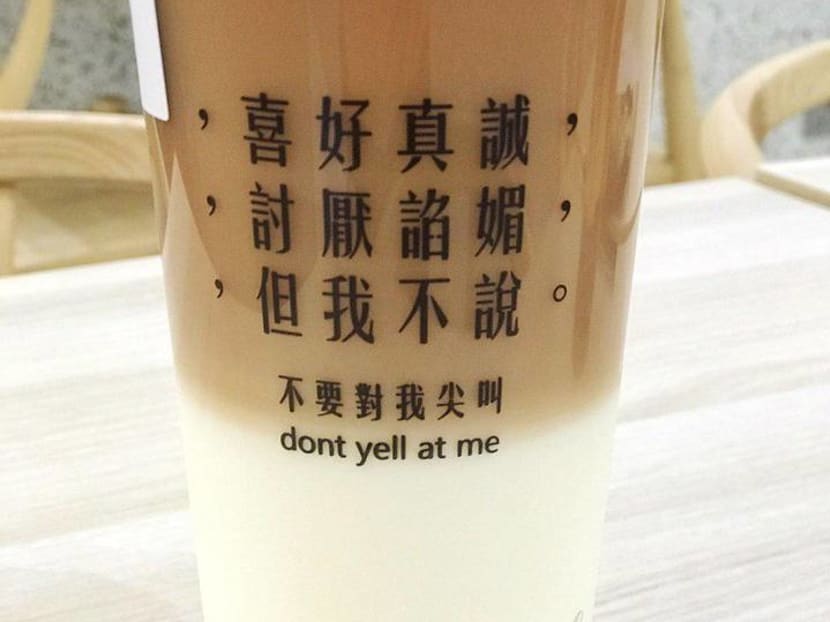 Don't Yell At Me is a pretty random name for a bubble tea shop, but the reason for the name stems from Ya Tou's humble life philosophy, which is emblazoned in Chinese on the side of each BBT cup. It roughly translates to: "I like sincerity, dislike pretentiousness, but I'd never say, 'Don't yell at me'." Say what?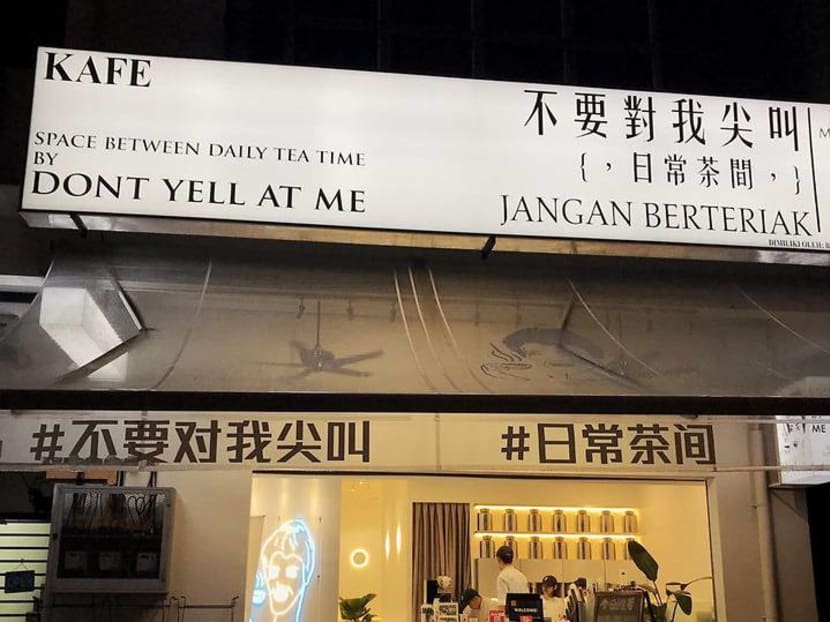 If you want to try Yako's bubble tea, the nearest outlet for Singaporeans now is in Johor Bahru's Mount Austin neighbourhood, which is also informally known as 'bubble tea central' (there are over 40 BBT shops scattered around the area). Opened in late August, the shop is located just metres away from a Xing Fu Tang outlet and Yao Wenlong's massively popular pao fan restaurant Sun Gourmet Kitchen, so you can amble over to buy a drink after your pao fan meal like what we did. And it's open till 1am, so you can satisfy your midnight BBT craving here.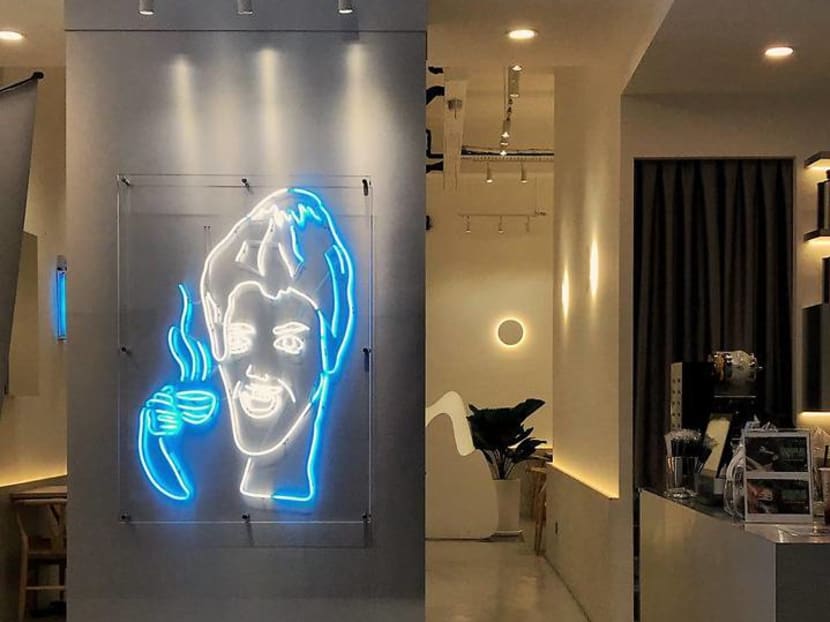 At first glance, the shop looks more like a hip Seoul cafe than a bubble tea joint (we're not sure if the LED light installation of the brand's snaggletoothed female mascot is modelled after Ya Tou, though).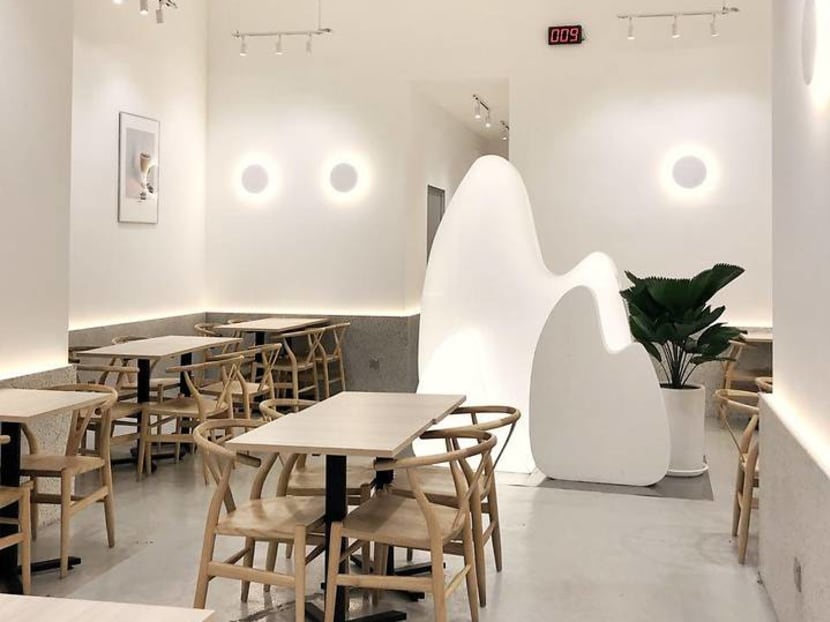 There are some 30 seats in the shop where you can sit, chill and savour your drink.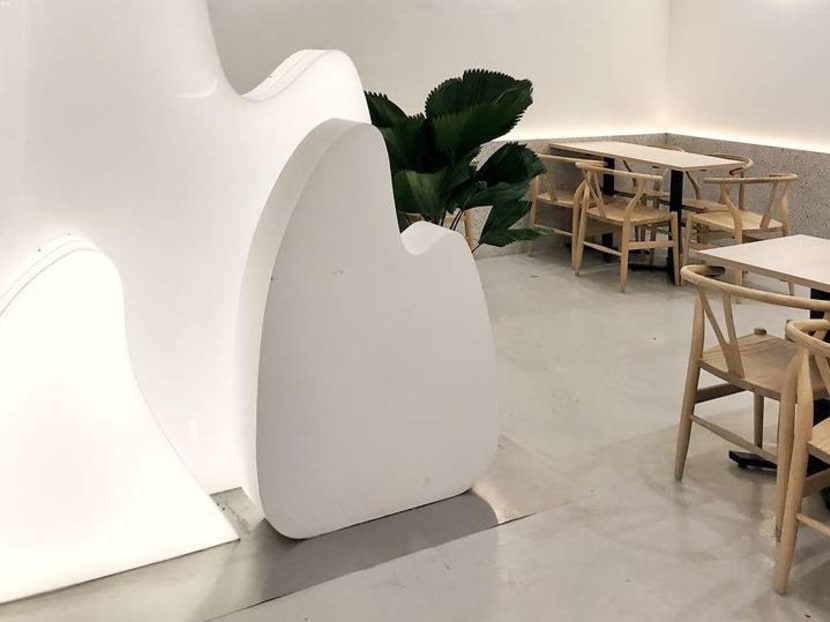 Light-up 'glaciers' hold court in the centre of the space.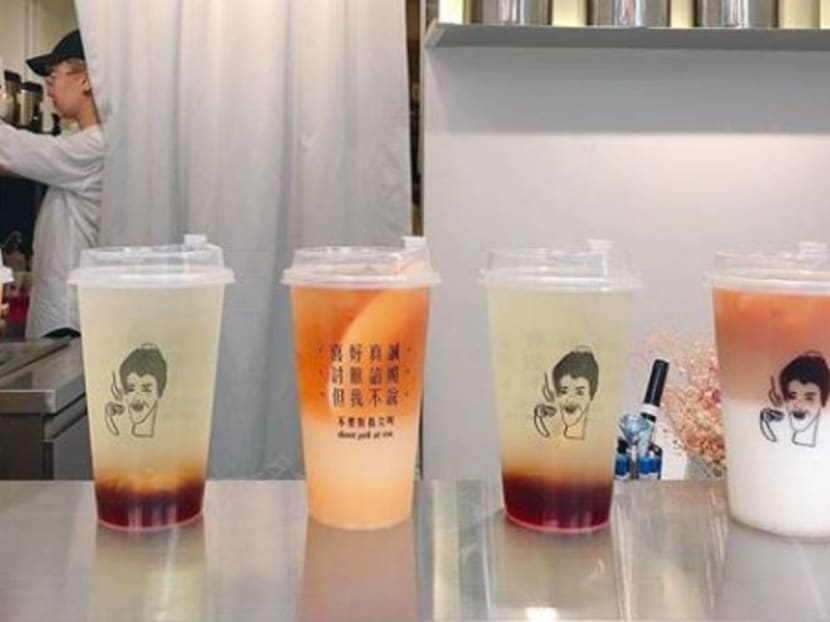 The brand specialises in teas made with an 'Old Master Formula'. What it means: the tea leaves used for the teas are supplied by a traditional tea company from Taichung. The flavours offered here are also more old-school with Chinese medicinal hall ingredients, like Winter Melon Honey Chrysanthemum Tea, Osmanthus Milk Tea and Rose Milk Tea. But don't panic, there's still the insanely popular Brown Sugar Pearl with Milk here.

Below are what we have tried: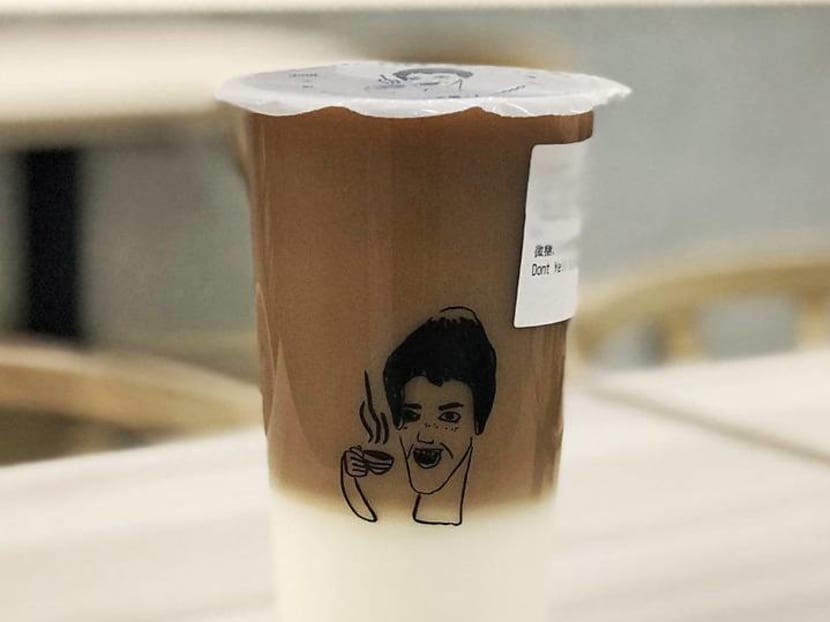 This gravity-defying concoction has layers of tea, milk and rose syrup that wobble hypnotizingly when you move the cup. They only start combining to become a dull uniform colour when we turn the cup upside down and shake it. It's one of the nicer milk teas we've tried so far: milky and fragrant with a just-nice perfumy whiff of rose. Too bad our companion didn't want any toppings. It would have been even yummier with a dollop of Sweet Potato & Taro Balls or White Jade Pearls (add RM2.50/ S$0.80 for each topping).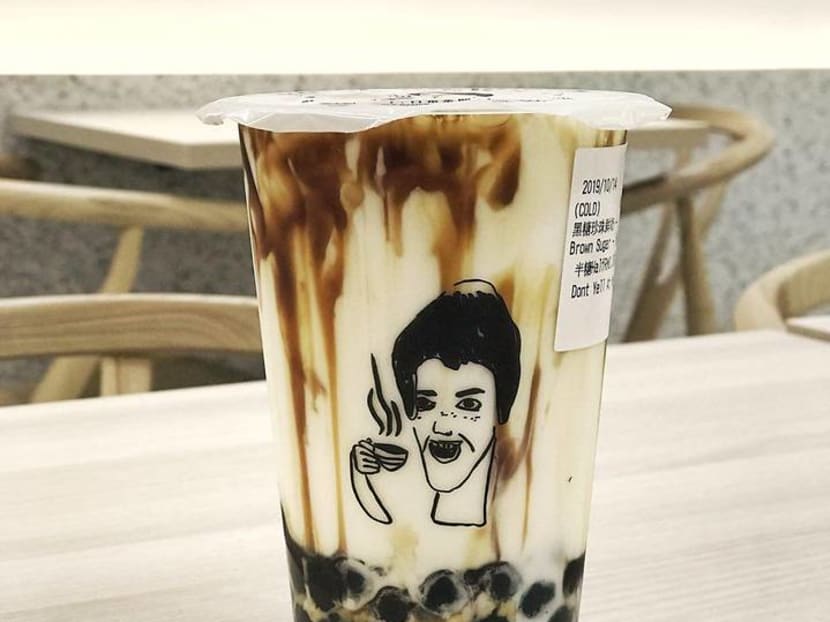 The brown sugar pearl milk here is unfortunately less exciting. The milk is not quite creamy enough, the brown sugar syrup lacking in crucial caramel taste, and the brown sugar pearls too hard.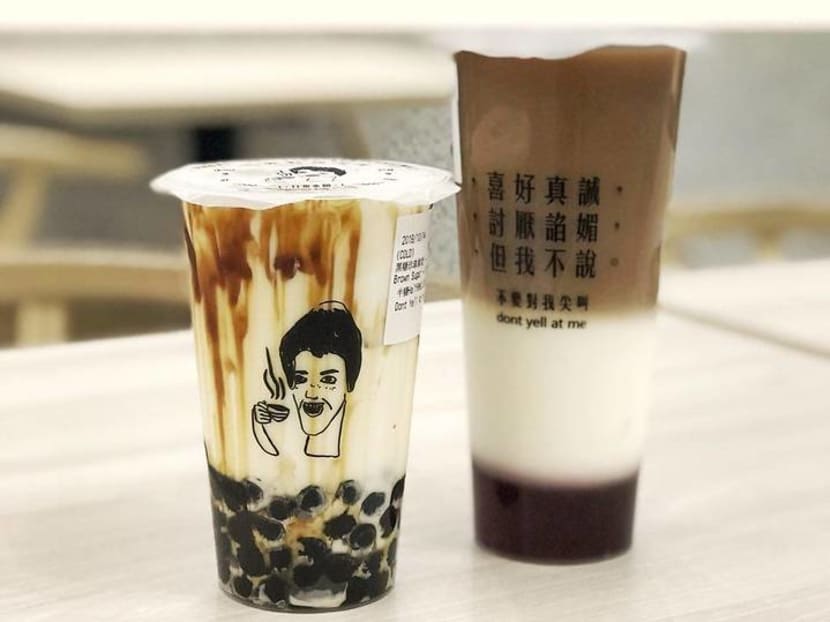 There are two brown sugar pearl milk specialists ( Xing Fu Tang and fellow Taiwanese brand Ji Long Tang) that are immediate neighbours with Don't Yell At Me (anyone tempted to buy a carton of its drinks for their mother?). We doubt you will bump into Ya Tou herself here, but the Chinese-inspired beverages look very appealing and are refreshing in the hot JB weather.

Don't Yell At Me, No. 25, Jalan Austin Heights 8/3, Taman Mount Austin, 81100 Johor Bahru, Johor, Malaysia. Open daily 12pm-1am. www.instagram.com/dont.yell.at.me.

PHOTOS: YIP JIEYING/ YA TOU'S INSTAGRAM