New Pizza Joint Serves Dips For Your Crusts In Flavours Like Bacon Jam
There's a chilli crab dip too.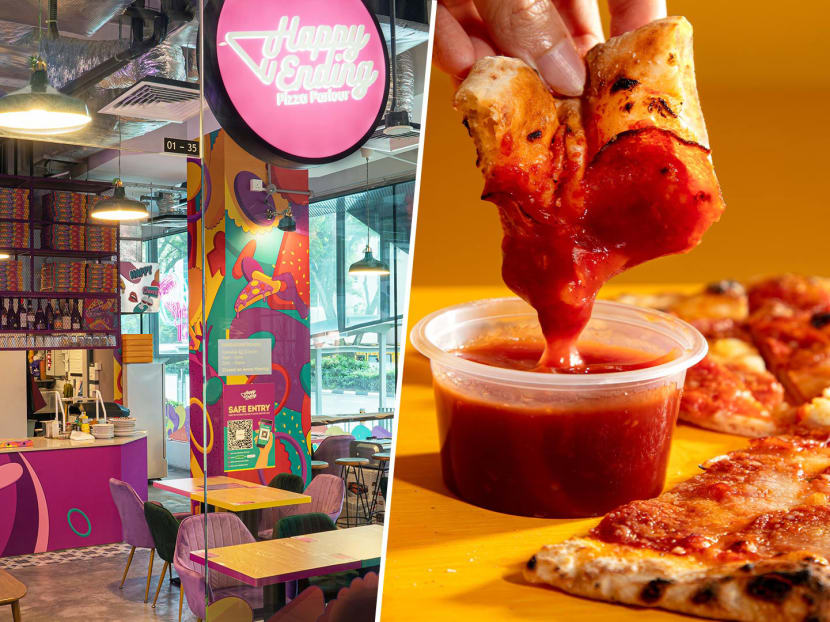 Are you the type of person who discards your pizza crusts? Two-month-old Happy Ending Pizza Parlour claims even the most avid crust wasters will savour their pie edges here — it serves eight different dips to give your crusts a new lease of life. The 25-seat eatery with fun retro vibes in Citygate Mall offers wood fire oven-baked Neapolitan-style pizzas (there are 10 types), and each one comes with an accompanying 50ml cup "Happy Dip". You don't get to choose the dip's flavour unless you top up $3 for an extra cup.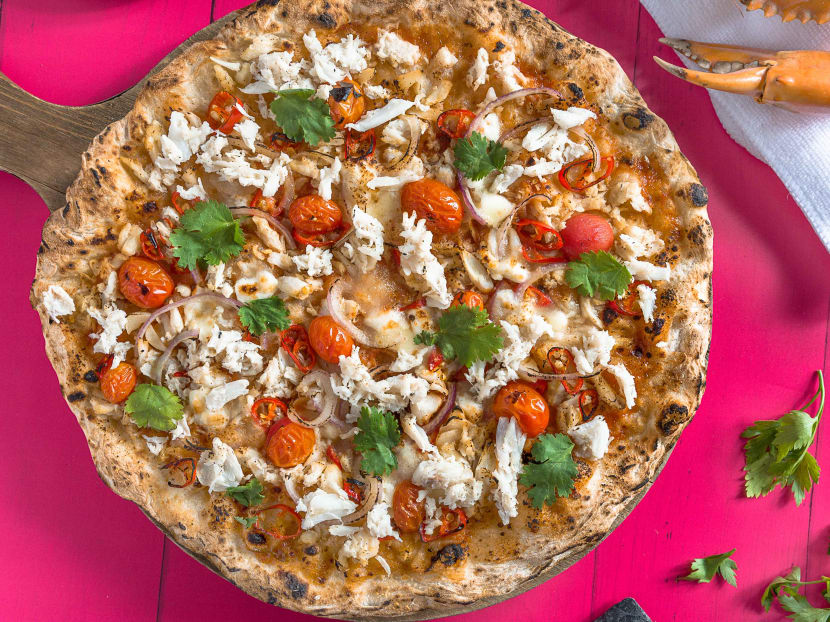 This pizza is topped with crab meat, cherry tomatoes, mozzarella and parmesan plus chilli crab sauce sprinkled with coriander. The pairing for this is, naturally, Chilli Crab dip made with candlenut, egg, house made chilli paste and crab.

Prefer something spicy and meaty? This one includes a layer of minced beef cooked in Sichuan chilli as the base. It's topped with mala-infused sauce and even more Sichuan chilli. This pizza comes with the Cooling Ranch dip made with mayonnaise, milk and sour cream to tame the heat of the chillies.

For those who like some sweet with their savoury. The pizza has a ricotta cream base and it's topped with bacon, blueberry jam, mozzarella and parmesan cheese. The accompanying dip is Bacon Jam with bacon bits, brown sugar, red wine and a house syrup.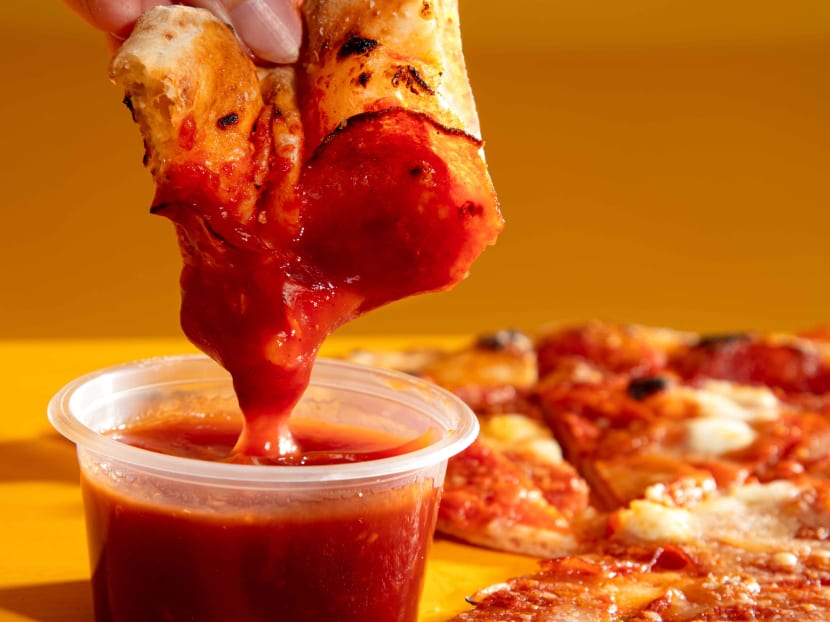 There are other Happy Dips flavours to choose from too, just top up $3 for a 50ml cup of any flavour. Options include Smokey BBQ or Sweet Chilli Pineapple.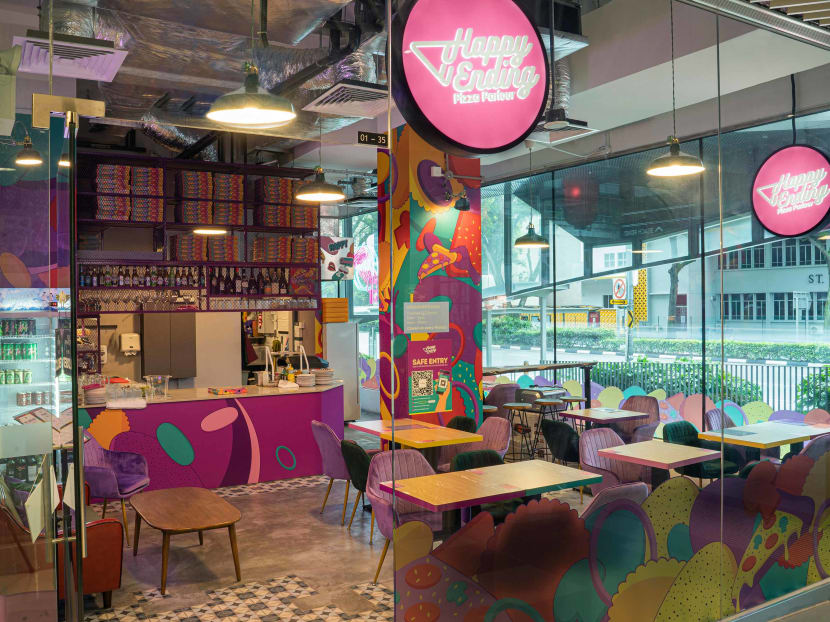 Happy Ending Pizza Parlour is at #01-35 Citygate, 371 Beach Rd, S199597. Open daily 11am-2pm; 6-10pm. https://www.happyendingpizza.sg/.

Photos: Happy Ending Pizza Parlour