Old Airport Rd's Xin Mei Xiang Lor Mee Opens 2nd Stall In Balestier; Sold Out By 1pm On Opening Day
The new outlet is a standalone restaurant with air-conditioning and higher prices.
Old Airport Road Food Centre's Xin Mei Xiang Lor Mee – which has earned numerous awards over the years, including a Michelin Plate from the Singapore Michelin guide – has opened a second outlet on Balestier Road. The stall, whose full name is Xin Mei Xiang Zheng Zong Lor Mee, attracts famously long queues for its rendition of the traditional Hokkien noodle dish, lor mee.
The eatery is currently run by second-generation owner Lim Chong Teck, 62, who helped his father run the stall from the age of 13 according to Xin Mei Xiang's website. Since 1973, there has only been one stall at Old Airport Road Food Centre (pictured). Until now, that is.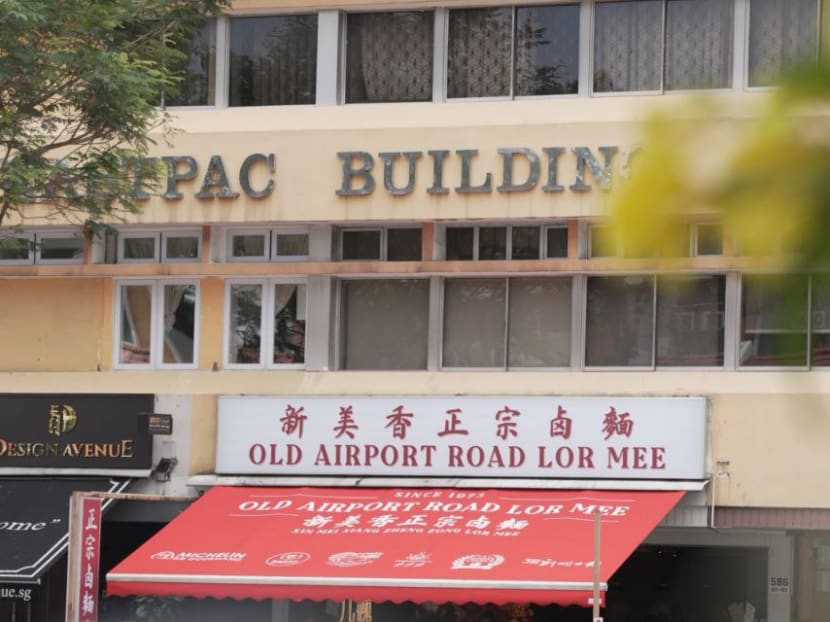 Unlike the original hawker stall, the new Balestier branch is a standalone restaurant with 80 seats and air-conditioning. It's helmed by the original owner's daughter June Lim, 29, says the spokesperson when we contacted Xin Mei Xiang via Facebook. They will be serving "the same menu from what [they] have at Old Airport Road now", with "plans to innovate and come up with new recipes that are only available at [the] Balestier branch."
A bowl at the HQ joint in Old Airport Road Food Centre will set you back $4, $5 and $6 depending on the size you're getting. On the other hand, a regular sized bowl starts from $6 at the Balestier branch, with large ($8) and premium ($10) options as well.
The outlet came about in collaboration with Belly Empire, which is co-owned by Ryan Tan and four others (including Justin Lim, the co-founder of Fish & Chicks). The YouTube personality and co-founder of Night Owl Cinematics (NOC), who often stars in a food-centred segment on NOC titled Food King, has long professed his adoration of Xin Mei Xiang's Lor Mee – sentiments that he repeated on his Instagram post yesterday.
He writes: "Since I was five years old, my mum introduced me to [Xin Mei Xiang Lor Mee] and she would always bring me to eat [there] before school," he writes. "There were also countless nights I had to edit till 4am in the morning and I would always crave for their lor mee. I would then drive down to wait for [Xin Mei Xiang Lor Mee] to open and be the first in line to eat," he adds. "We partnered with the original owners to open a new branch (with extended opening hours so I don't need to stay awake till 4am)!!!"
Other partners include Justin Lim, the CEO and co-owner of Fish & Chicks.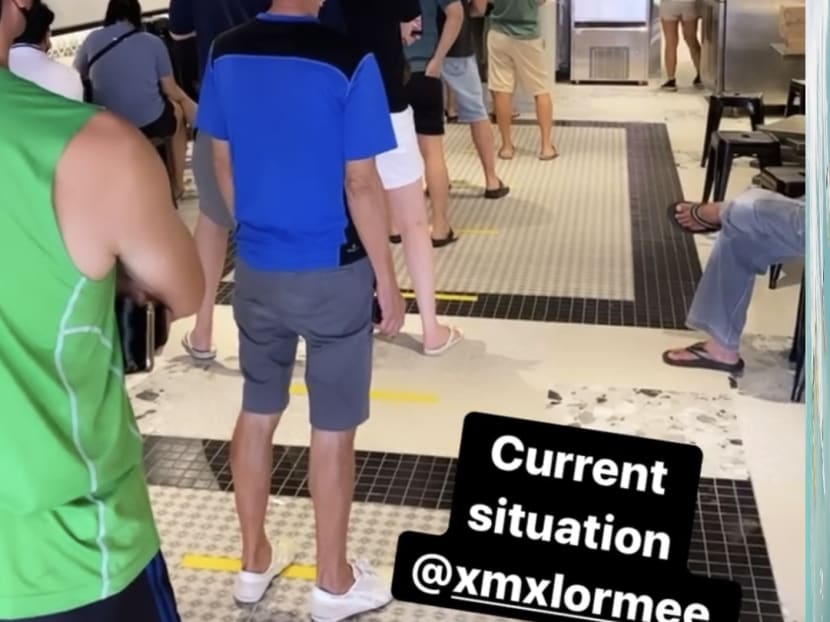 Queues are as long as ever
at Xin Mei Xiang Lor Mee's HQ branch, pandemic or not. The second outlet's opening day on August 5 came with a caveat: only 500 bowls are up for grabs. It's takeaway only for now, with delivery options "coming soon", their Instagram account reveals.
True enough, a quick look at the brand's socials at around 11am the same day shows that an impressive queue had already formed.
Two hours later, and they were sold out. Guess there's always tomorrow? Go early.
Old Airport Road Lor Mee (Xin Mei Xiang Lor Mee) is at #01-01, Eastpac Building, 586 Balestier Road, S329898. Open daily 9.30am - 9pm.
Xin Mei Xiang Lor Mee's original outlet is at #01-116, Old Airport Road Food Centre, 51 Old Airport Road, S390051. Open daily except Thu, 6am – 1pm (shortened hours).
More info via Facebook or Instagram.
Photos: Xin Mei Xiang Lor Mee/Facebook & Instagram, lelemichella/Instagram