Song Kee Fishball Noodle Opens New Outlet At Toa Payoh, Will Sell Herh Keow
They have closed their two outlets at Jalan Besar and Marine Parade Central.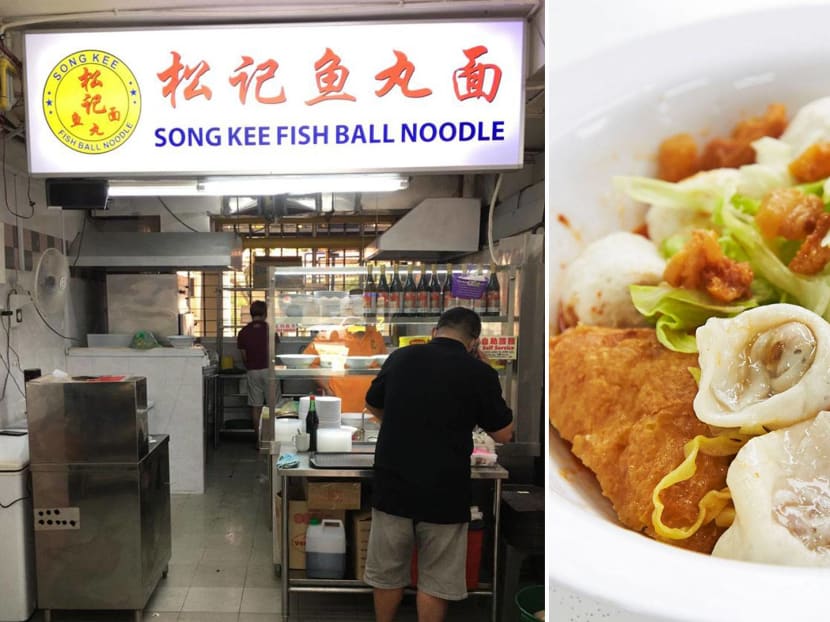 One can find a lot of good food in Toa Payoh (ice cream parlour Creamier and hawker stall Hokkien Man Hokkien Mee come to mind). And joining the neighbourhood is popular eatery Song Kee Fishball Noodle, which opened its latest outlet today (Mar 1) at a Toa Payoh Lor 6 coffeeshop.

Despite its popularity, the fishball and herh keow specialist has shifted around a lot. It was originally located at Upper Serangoon, then shifted to Joo Chiat, and returned to the north side - in Yio Chu Kang - last year in May, where it still boasts long queues.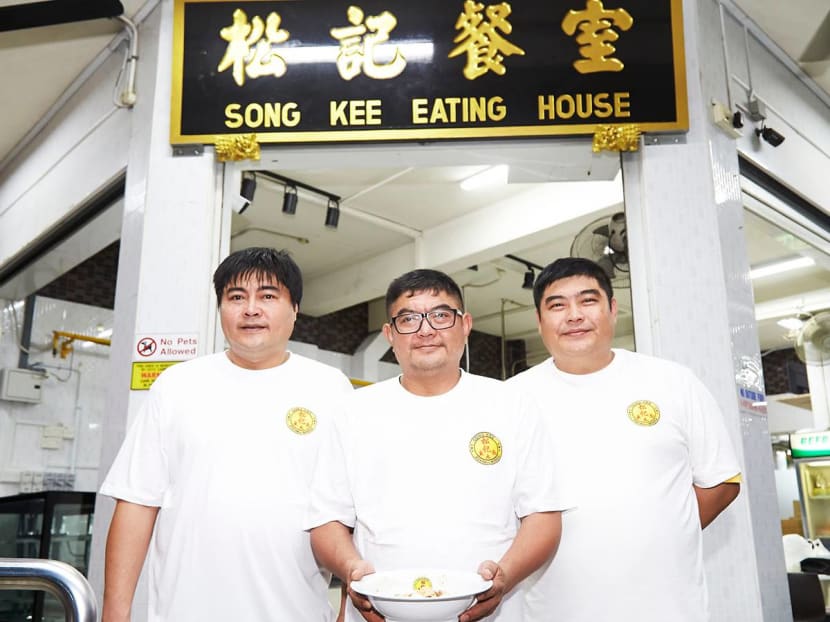 The family-run business is mainly helmed by three brothers (pictured) - the oldest Chua Soo Meng (centre), Chua Soo Chai (left) and youngest Chua Poh Seng (right). Last year, Song Kee also ventured into opening outlets at Marine Parade (in September) and Jalan Besar (in June) in a "half-half partnership" with Poh Seng's longtime friend.

Unfortunately, both short-lived outlets have since closed. According to Poh Seng, rental at the Marine Parade branch got "too expensive", while the Jalan Besar stall suffered manpower shortage after the cook they hired had a heart attack. The Chuas then made a decision to close both stalls and open a new one at Toa Payoh.
Unlike the previous two outlets, the Toa Payoh kopitiam stall will sell Song Kee's famously shiok herh keows, which till today are lovingly handmade, piece by piece, by Poh Seng. He previously told 8days.sg he was unable to produce enough herh keows to supply all of Song Kee's shops.

But perhaps the reason why there are herh keows at this Toa Payoh stall is because it's run by his older brother and younger sister. The stall is open from 7am to 10pm, with two shifts; Poh Seng's sister will cook in the daytime, while his brother - together with Poh Seng's friend, also the cook from their Marine Parade outlet - will take over the evening shift.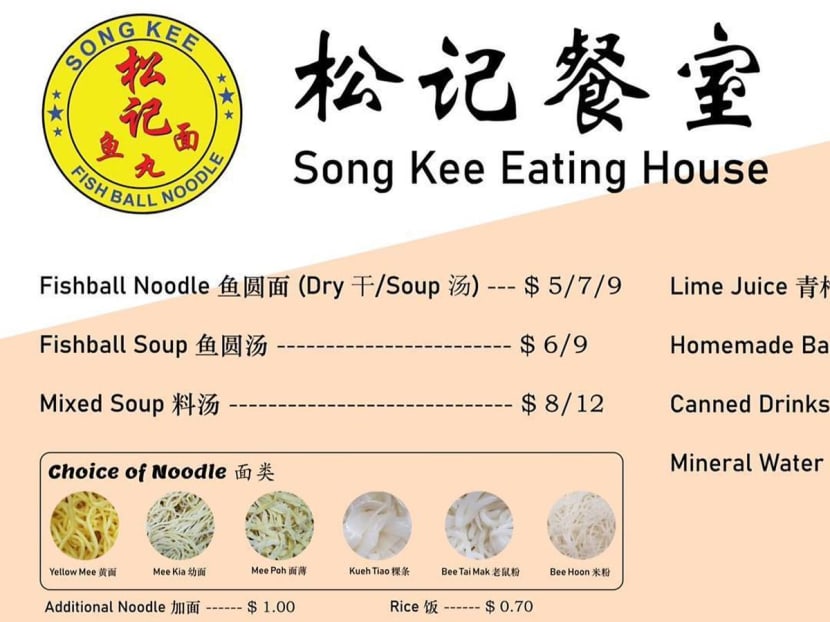 Song Kee's fans can expect the same menu at the Toa Payoh outlet. "Herh keow, fishball, tau pok, meatball and fish roll," says Poh Seng. Prices will also be kept the same, with a bowl of Fishball Noodle with all the frills available in three sizes for $5/ $7/ $9 and Fishball Soup ($6/ $9).

The only thing that has changed is the noodles. "We got noodles that are less alkaline, and eggier. It's more expensive for us to buy, about a dollar plus more per bag," says Poh Seng, though he is absorbing the extra cost and keeping his menu prices constant. We say this is good news for Toa Payoh residents.