Swee Choon Now Sells Frozen Dim Sum That Can Be Prepped In Minutes At Home
No need to travel to its Jalan Besar restaurant when you have a craving.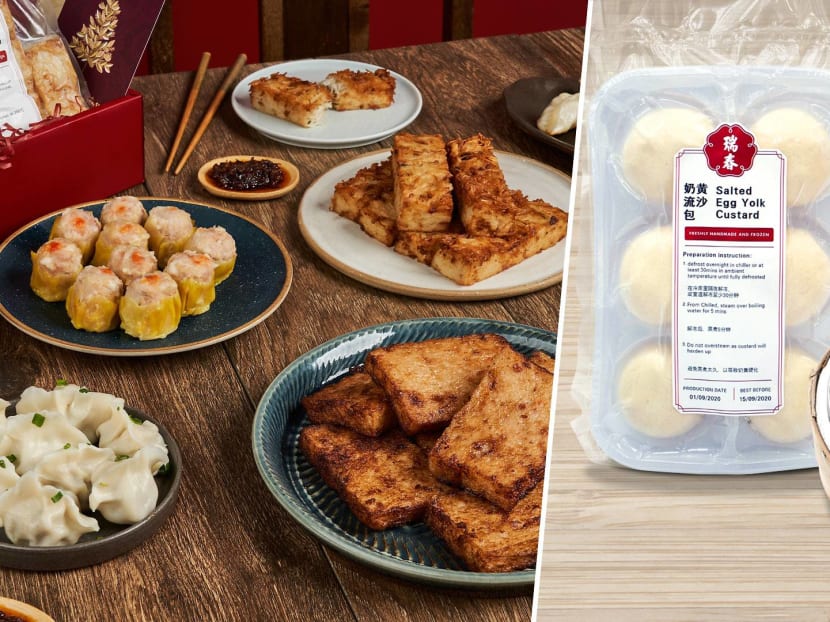 Swee Choon is a popular supper spot in Jalan Besar that first opened in 1962 — the restaurant is currently open till 3am daily. The spacious 222-seater's signature items are Hong Kong and Shanghai-style dim sum. And for the first time ever, it has launched a frozen range for customers who'd rather dine in the comfort of their homes. Both the dim sum sold at the eatery and the frozen range (the latter with a shelf life of about two months and contain no preservatives), are handmade in a central kitchen. There's more than 10 frozen dim sum varieties available, like Siew Mai and Har Kow, including their signatures listed below.

Oozing salted egg custard lava loaded in a fluffy white bun. To prep at home, defrost the pau overnight in the chiller or at least 30 minutes at room temperature. Steam for 5 minutes and it's ready to eat.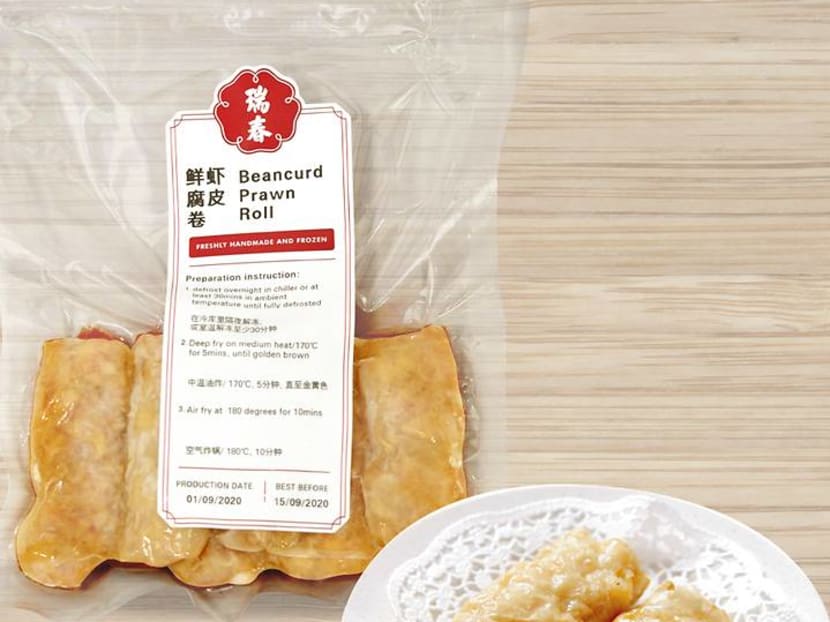 The roll is stuffed with minced pork and shrimp, wrapped with a bean curd sheet. Defrost overnight in the chiller or leave it at room temperature for half an hour. Air-fry it for a couple of minutes or deep-fry over medium heat for 5 minutes until golden-brown and crispy.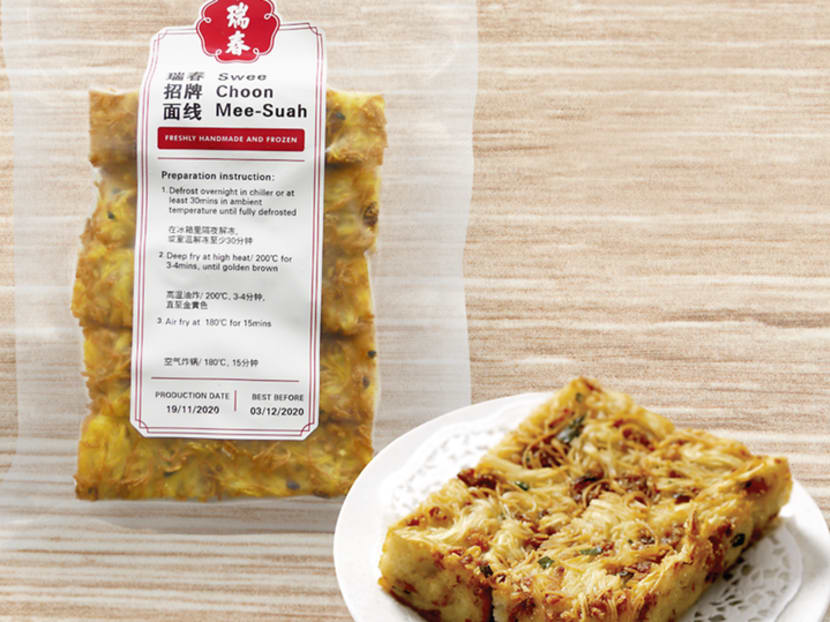 The recipe for this Swee Choon exclusive kueh is developed by the founder's daughter. The mee suah is stir-fried with preserved sausages, chicken, char siew, and then chilled in a kueh mould to set before being fried again till it's crispy. Enjoy the kueh by deep-frying it over medium heat for about 5 mins, or air fry at 200°C for about 8 minutes. You can also bake it in a preheated oven at 180°C for 18-20 minutes.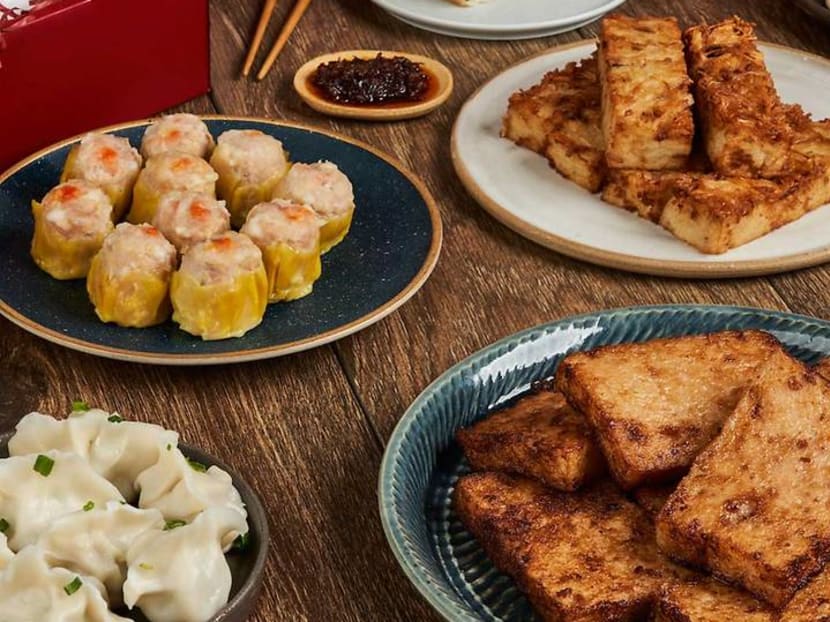 The bundle includes the Mee-Suah Kueh, Siew Mai, Har Kow, Chive Pork Dumpling, Carrot Cake, Shanghai Xiao Long Bao, and Hae Bee Hiam Chilli.

Order before 31 Jan to enjoy a 20% discount via Swee Choon's website or Foodpanda, Grab and Deliveroo. https://www.sweechoon.com/.
Photos: Swee Choon