Wildly Popular Tapas 24 From Barcelona Coming To Singapore
The mod tapas bar boasts snaking queues in Spain.
Perhaps a by-product of the pandemic is the fact that more exciting, exotic food brands have been popping up in town lately, seeking greener business pastures away from countries still struggling with the virus. There's Argentine burger joint Carne by chef Mauro Colegreco, and an upcoming three-month pop-up of World's Best Restaurant Mirazur (also helmed by Mauro) from France at members club Straits Clan. Joining this starry line-up is Tapas 24. The wildly popular tapas bar in Barcelona that never fails to pop up in travel guides opens its doors on May 7 at The Quayside in Robertson Quay. It's brought here in collaboration with locally-based restaurant group, L'Angélus. Singapore is Tapas 24's first Asian outpost. According to its PR rep, the SG outlet is an all-day restaurant-bar offering "an energetic atmosphere, unfussy service, and sublime tapas". Happily, reservations are allowed at this eatery.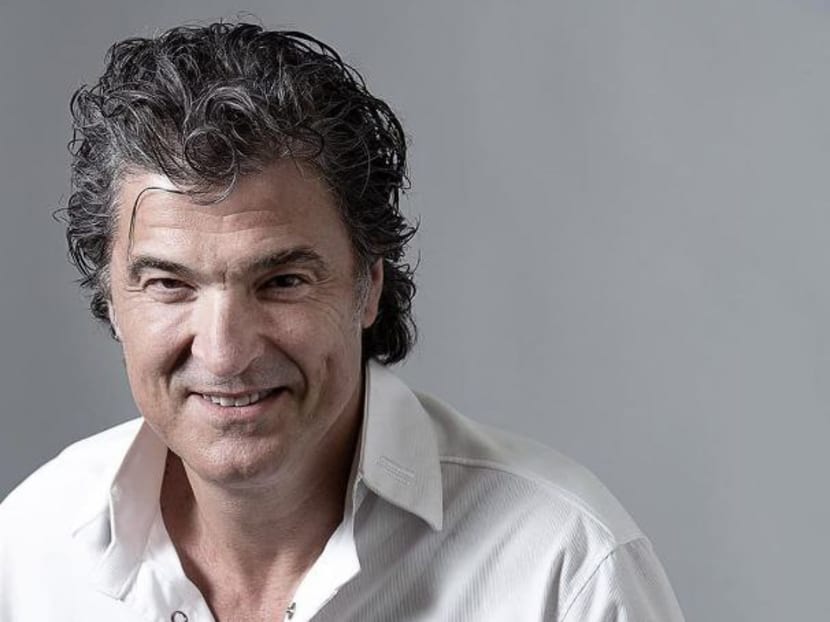 Tapas 24 is helmed by one of Barcelona's best-known chefs Carles Abellán, who has worked for seminal chef Ferran Adria at the iconic El Bulli restaurant (which boasted three Michelin stars and was crowned World's Best Restaurant multiple times when it was still in operation). The tapas bar headquartered off Barcelona's Passeig de Gracia usually boasts long lines (at least pre-Covid days, there are also two other outlets in Spain). It first opened in 2007 and has apparently been packed ever since.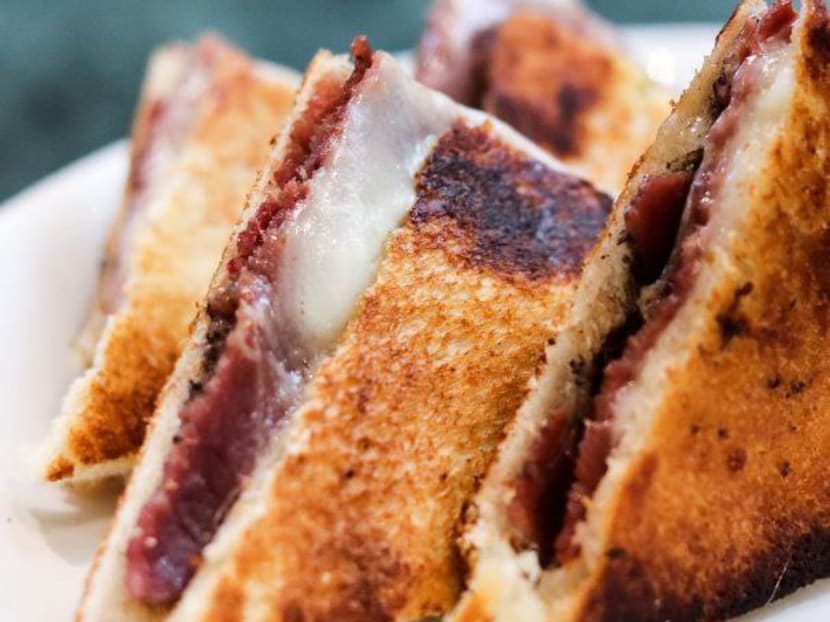 While prices in Singapore aren't finalised, in Barcelona, each tapa costs from about a few euros to 15€ (SGD24). According to the PR rep here, "the extensive menu highlights seasonal Spanish products, refreshing Sangria and a unique range of Spanish street cocktails in addition to a robust wine list". Tapas 24's signature plates include both traditional and contemporary versions of Spanish snacks. Including the elegant truffle bikini (ham-and-cheese toasted sandwiches) and also the….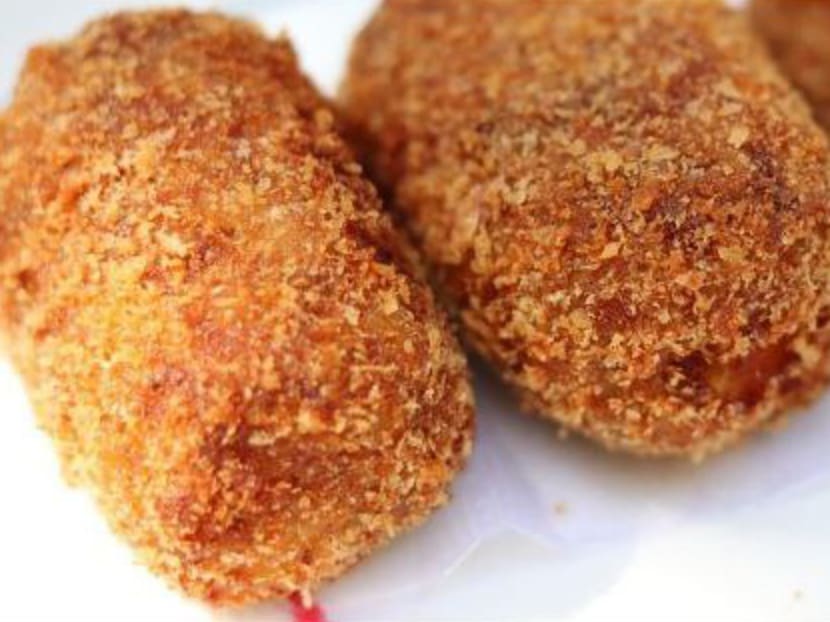 Crispy morsels filled with creamy chicken.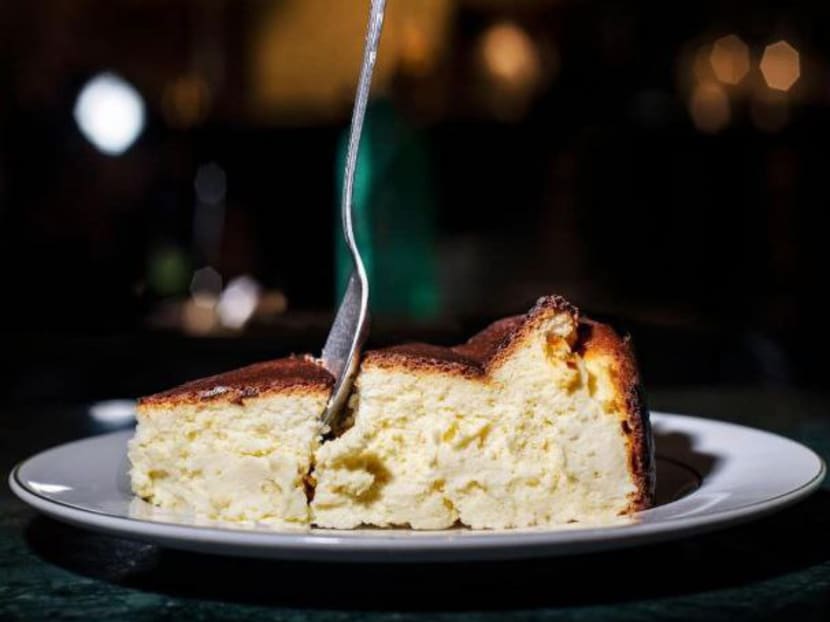 Will this be served in Singapore too?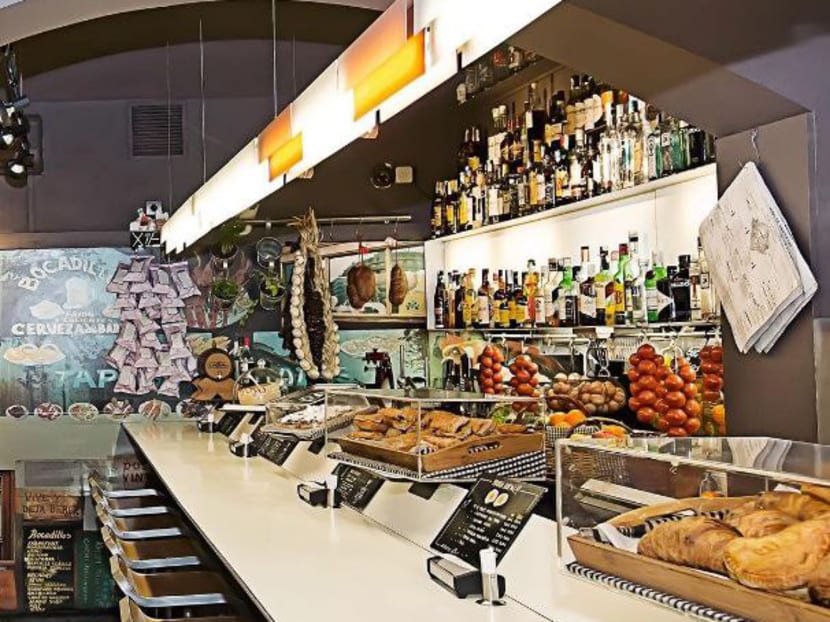 We've never visited the original eatery in Spain and details on the Singapore outpost are skint. However, judging from photos of the Barcelona branches, the restaurant has mostly bar seating, with some tables and the décor is colourful and cheery.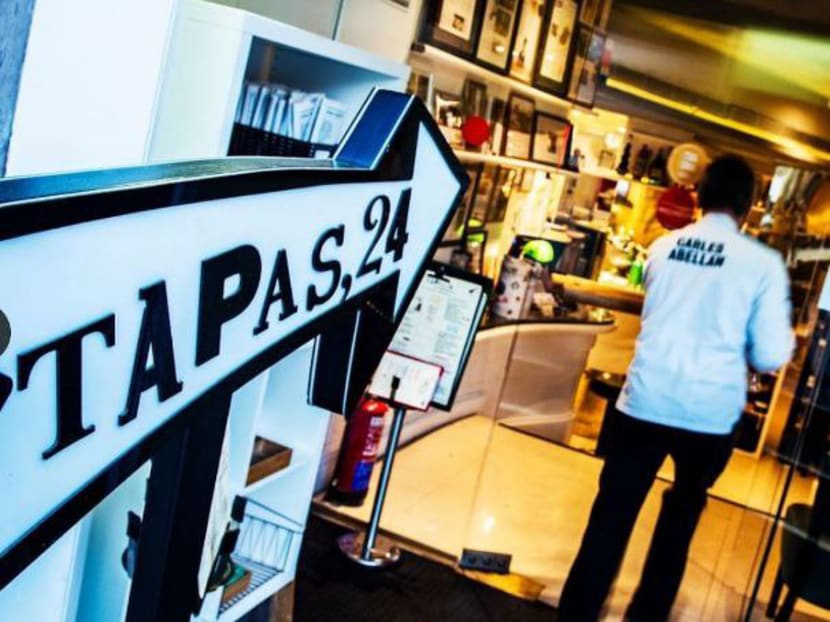 Nope, but once travel borders open, he will visit Singapore four times a year to oversee operations here. Says his PR rep, "the SG team also spent time training in Barcelona earlier this year". The local kitchen is headed by chef Carolina Garcia Santamaria.
Visit www.tapas24.sg or @tapas24sg for updates.

Photos: Tapas 24/Instagram