S'pore Bubble Tea Kiosk Hires Deaf Staff Who Serve Drinks Through A Hole-In-The-Wall
The quirky concept is also unexpectedly good for safe distancing.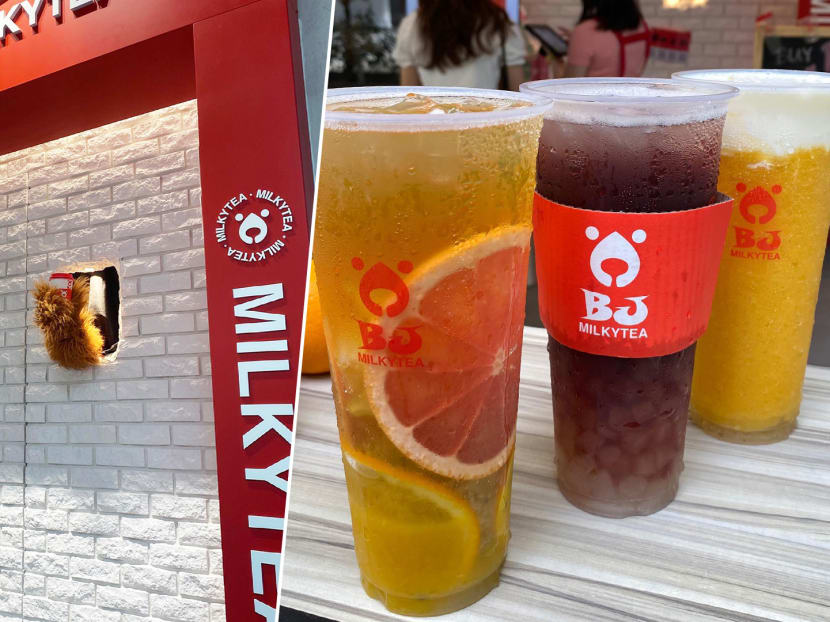 At first glance, BJ Milkytea doesn't look like a bubble tea kiosk. The BBT brand, which officially opened in July 2021, occupies a tiny unit at the old-school Tanjong Pagar Plaza (opposite 100AM mall), though you won't see any staff members preparing drinks or a number board informing customers to collect their orders.

The kiosk's facade is entirely covered by a faux brick wall, save for a tiny hole with a curtain. This is where BJ Milkytea's staff stick out their arms and pass bubble tea orders to customers (best safe distancing safety measure, we say).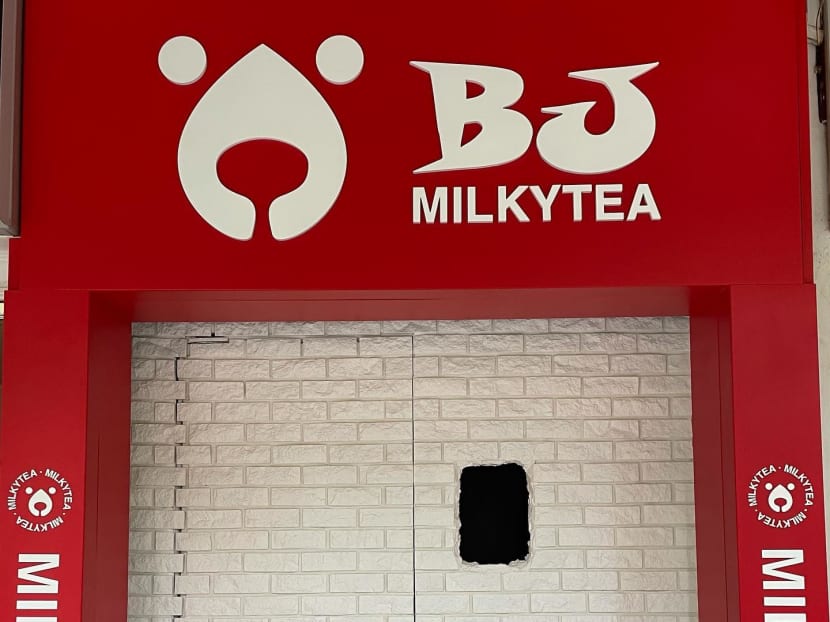 It sounds like a contraband deal, except it's all for a good reason: the kiosk hires deaf and hard-of-hearing individuals to prepare its BBT. The wall allows minimal customer interaction, so the staff can focus on making beverages. This includes picks like Brown Sugar Fresh Milk ($4.80/ $5.80), Champagne Grape Fiesta Fruit Tea ($5) and Earl Grey Tea ($2.60/ $3.60).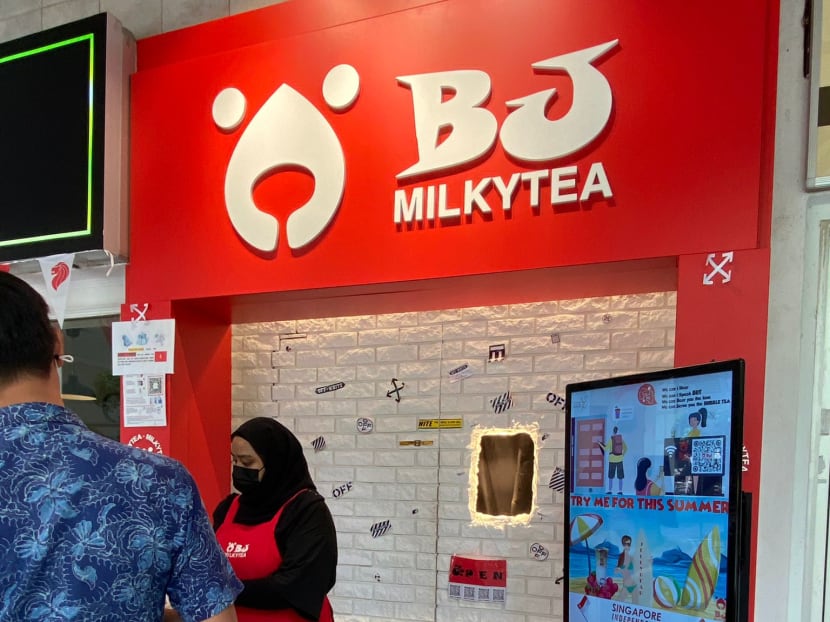 Customers can peruse a digital menu set up in front of the kiosk and place their orders with a (non-hearing impaired) staff member stationed there who will communicate with the kitchen. Or you can further reduce in-person contact by scanning a QR code and placing your order online.

Once your drink is ready, a kitchen staff will pass you the cup through the hole in the wall. But the hand that's sticking out will be a cute, furry bear paw.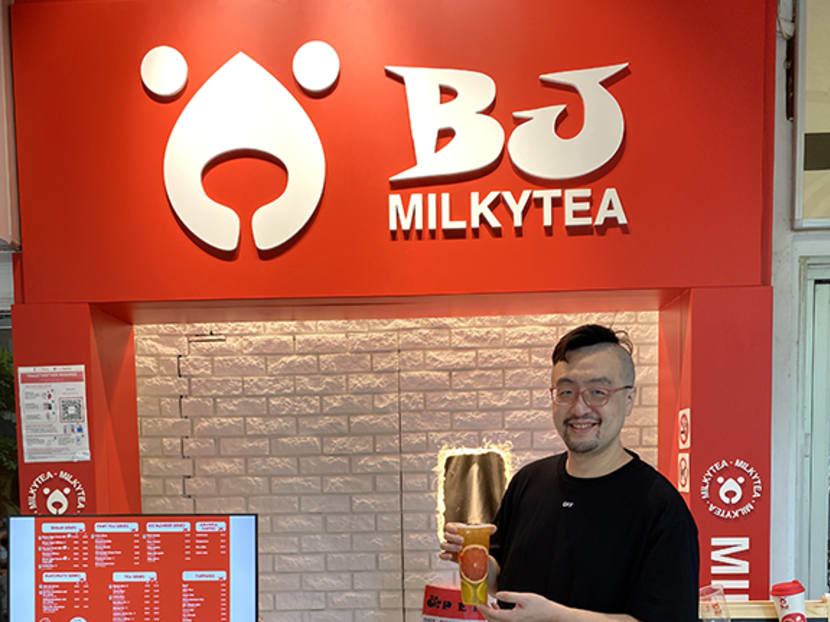 BJ Milkytea is owned by trained barista Benny Xu (pictured), who started the kiosk with his wife Jessie (hence the BJ acronym). He also owns a Hong Kong dessert shop called Lucky Dessert in Shanghai. The couple decided to go with a fun bear-themed concept to represent their family as they also have a young kid. For this weekend (Sept 18-19), they are offering a promotion where customers who buy six drinks can get a free tote bag.