Taiwanese Buns Stuffed With Lu Rou, You Tiao & More At Yong He's Toa Payoh Outlet
Yong He Toast is a takeaway offshoot of popular Taiwanese-style joint Yong He Eating House in Geylang. Expect funky shao bing & housemade soy milk here.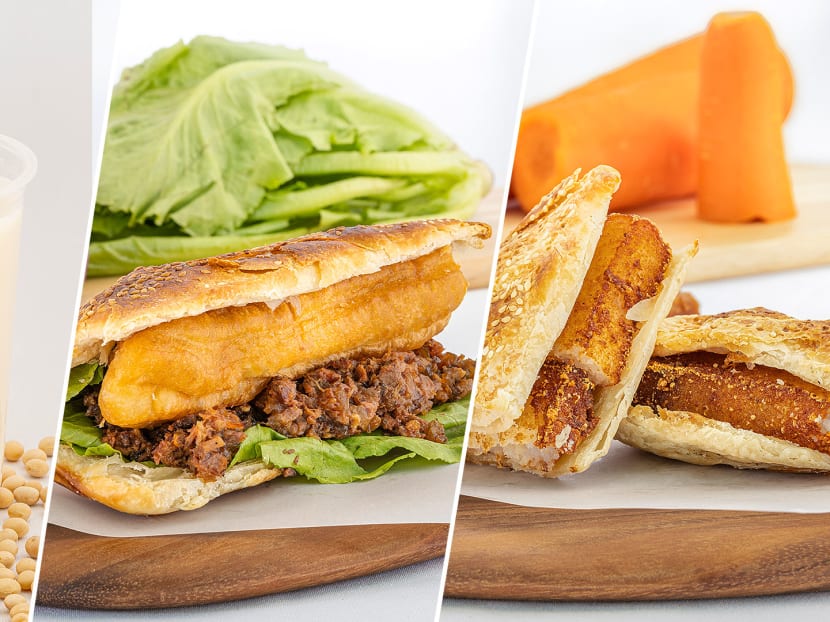 Old-school Taiwanese-style soy milk and snack outfit Yong He Eating House in Geylang is expanding for the first time since it opened in Singapore circa 1986. Besides its famed sweet and salty beancurd, the popular 24-hour joint housed in a no-frills kopitiam serves up other snacks like housemade you tiao (dough fritters), Taiwanese lu rou fan, dim sum and shao bing (Taiwanese-style crispy, layered flatbread called "toast bun" at Yong He, with various fillings).
It's the shao bing that takes centrestage in the condensed menu at Yong He Toast, the brand's casual, takeaway-only offshoot opening in Toa Payoh Central "mid-November", the 42-year-old third-gen Singaporean owner Dong Han Zhong tells us. Like at the Geylang headquarters, the shao bing are stuffed with classic fillings like pork floss and red bean paste, though you can also expect all-new combos like minced beef, braised pork and otah at the Toa Payoh shop.
All photos cannot be reproduced without permission from 8days.sg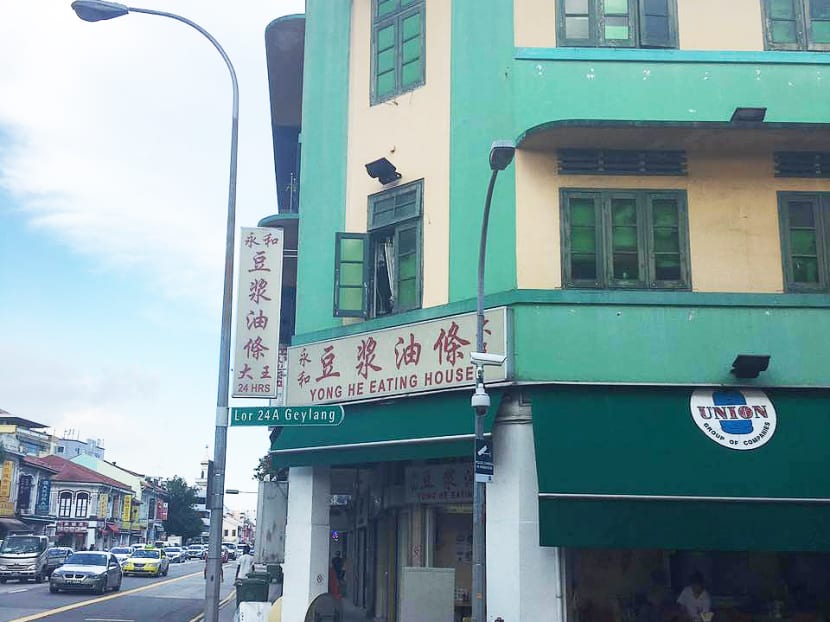 Yong He Eating House was born in the Yonghe district in Taipei around 1965 (it is one of several soy milk-centric eateries branded Yong He in Taiwan, but are unaffiliated), according to Han Zhong. His grandfather worked with the original founder, and eventually took over the biz, which has since closed down in Taipei. Han Zhong's dad eventually brought the brand to Singapore in 1986.
Now, Yong He Toast is Han Zhong's attempt to make the brand more accessible to customers both old and new by opening branches in the heartlands, without taking on too much "stress" by setting up another dine-in eatery mid-pandemic. Also, unlike the Geylang branch, the kiosk (which will boast an '80s-inspired look, Han Zhong says) will not operate 24/7 – it will open from 9am to 9pm instead.
Though the kiosk in Toa Payoh Central will get some ingredients from the Geylang HQ pre-cooked, Han Zhong assures us that the shao bing will be delivered raw and baked on-site for freshness. The you tiao will be fried at Geylang before being brought over.
Once "things have stabilised in Toa Payoh," he plans to open other outlets in Jurong West and Sengkang "sometime next year". He will also shift production to a central kitchen then. "The goal is to have shops in the four corners of Singapore," he shares.
Yong He Toast focuses on the HQ's shao bing (toast bun) menu. Expect classic stuffed shao bing combos also available at the main branch like pork floss ($2.90), scrambled egg ($2.90) or red bean paste ($2.80). Tea eggs are also sold at $1.20 apiece.
Unfortunately, due to the kiosk's size limitations, the brand's signature tau huay topped with peanuts won't be served at the new branch. They also won't be serving the comforting warm soy milks in bowls a la the Geylang HQ for now. But this might change once operations stabilise.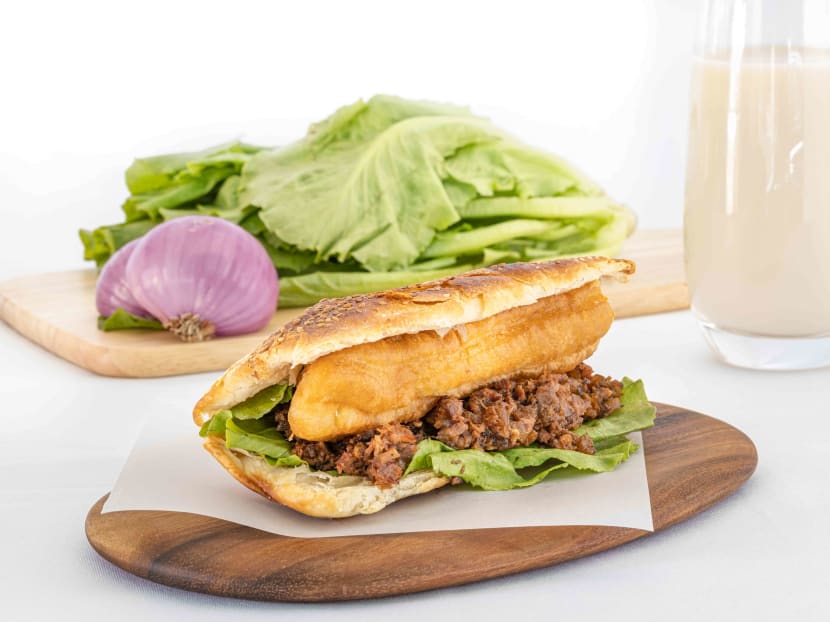 New savoury combos include an unusual minced beef and you tiao ($4.30), braised pork ($3.50) and otah ($3.50), alongside sweet options like peanut butter and kaya for $2.80 each. These new flavours are exclusive to Yong He Toast and won't be added to the Geylang HQ's menu.
Carbs on carbs — or should we say, in carbs, since the block of fried carrot cake is stuffed into the shao bing. Another new item on the menu.
A familiar old fave, savoury pork floss and comforting omelette juxtaposed with crackly pancake, returns.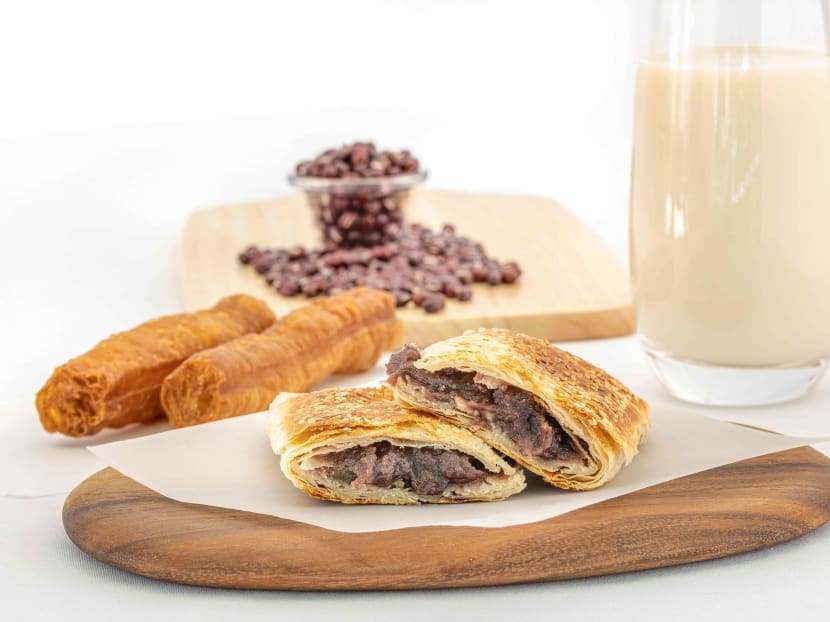 An old-school option Yong He fans will know — yummy sweet bean paste that pairs well with the flaky bun and toasted sesame seeds on top.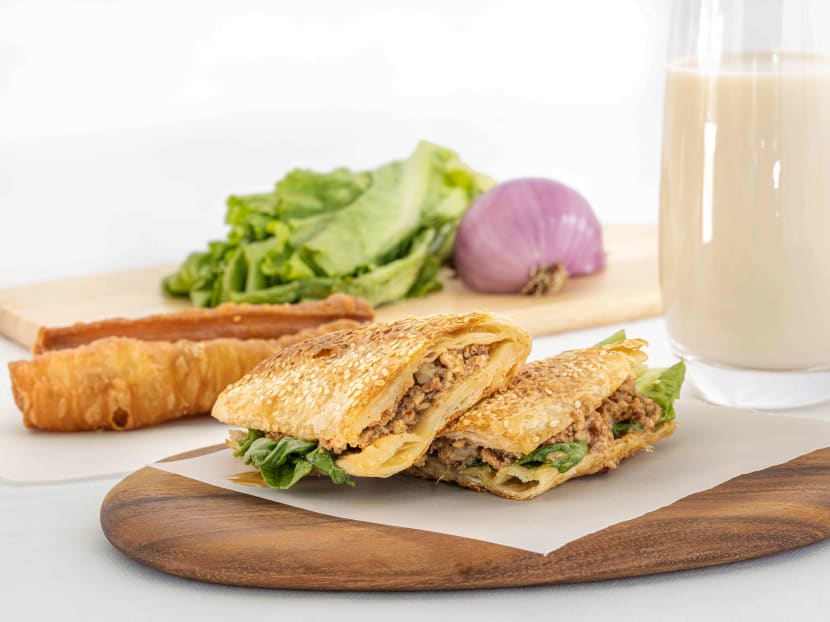 Another new flavour — think Taiwanese lu rou fan in shao bing form.
A 500ml cup of chilled soy milk costs $1.80 a la carte, but can be added on for $1.60 as a set with your shao bing. ​​​​​​​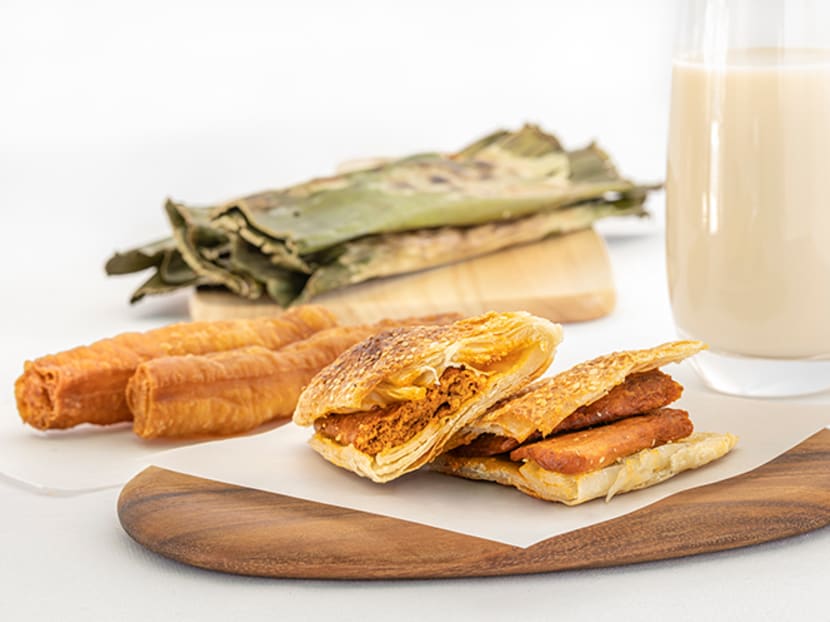 Yong He Toast opens mid Nov at #01-154, Blk 177 Toa Payoh Central, S310177. Tel: 6979-8863. Open daily 9am – 9pm. More info via Facebook, Instagram and website.
Yong He Eating House is at 458 Geylang Rd, Lor 24A Geylang. S389417. Open 24 hours. More info via Facebook and website. Delivery via Foodpanda, Grab and Deliveroo.
Photos: Yong He Toast
All photos cannot be reproduced without permission from 8days.sg​​​​​​​