These Homemade Mao Shan Wang "Mooncakes" Look Like Actual Durians
Well, they are really jellies filled with MSW puree.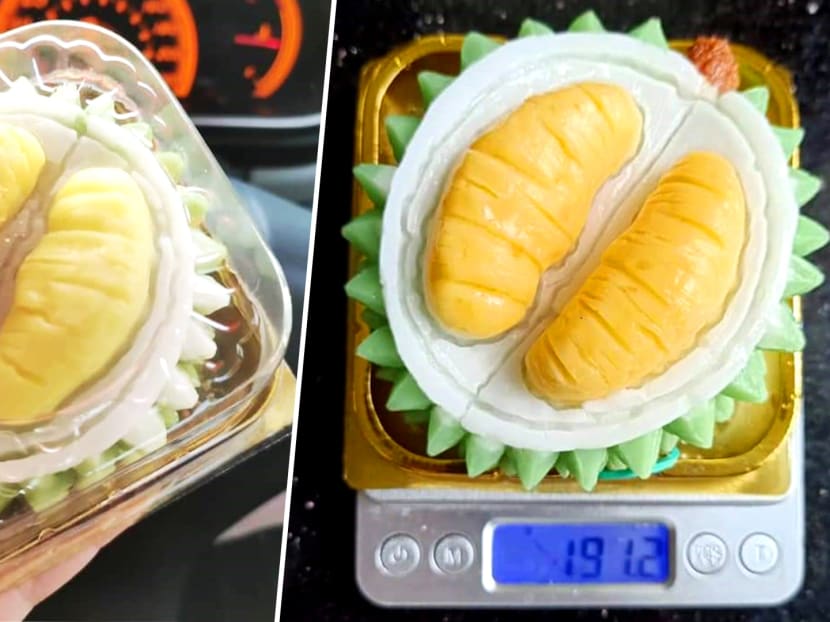 In the never-ending battle that is mooncake one-upmanship, hotels, restaurants and home-based bakers continuously reinvent the seasonal pastry to stand out amid the competition. Well, here's another contender: mao shan wang mooncakes that are a spitting image of the king of fruits, down to the thorns and wrinkly, yellow flesh. They're imported from Perak by 42-year-old Richard Lim, an ex-travel agent who used to specialise in "organising tours to all parts of Malaysia" before he was retrenched last year when the pandemic hit. A box of four goes for $42, and shipments arrive weekly, from September 4.
Richard started food importing business Minus18C last July — he brings in goodies like kueh lapis from Batam, and other famous snacks from Malaysia such as Teochew soon kueh. The father-of-three also does deliveries for a florist and online wine shop to shore up his income.
All photos cannot be reproduced without permission from 8days.sg
Ok, so these are only mooncakes in name — they're actually intricately-shaped jellies stuffed with pure Mao Shan Wang durian puree. But look at how cute they are. Richard says that they're "all handmade via a home-based business, not a factory or a shop." A Malaysian pastry chef from Perak (who declined to be named as she's doing this on the side while still employed full-time at a pastry shop) is behind this. "My friend [who knew that I started Minus18C] linked me up with her."
"She does it all by herself. The shape of the durian is made with [agar-agar and] moulds, but controlling the colours and putting them in layer by layer is pretty time-consuming," he explains.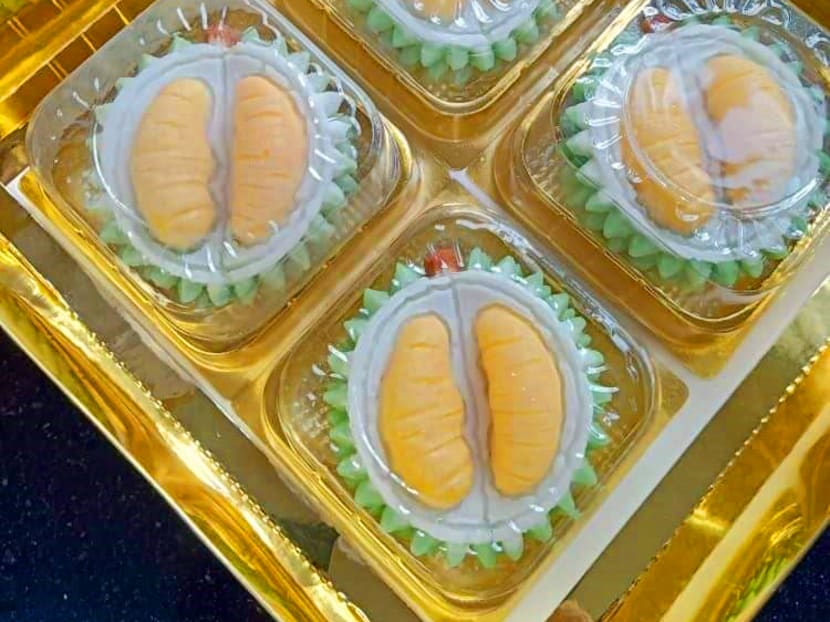 What you're really paying for at the end of the day is a very pretty-looking talking piece. This mooncake is both cute and rather lifelike with its faux green thorns, white pith and yellow seeds — there's even a touch of brown for the stem.

Sadly, 8days.sg didn't get to sample the jellies because the chef couldn't make them in time for this feature.
Richard advises consuming the mooncakes within one week 'cos of the durian puree. "[Putting the mooncakes in the] freezer can keep one month – no problem. But the texture will change. I always like to tell my clients this: Nice things, you don't ask me can keep for how long. Nice things, you take and eat immediately," he adds affably.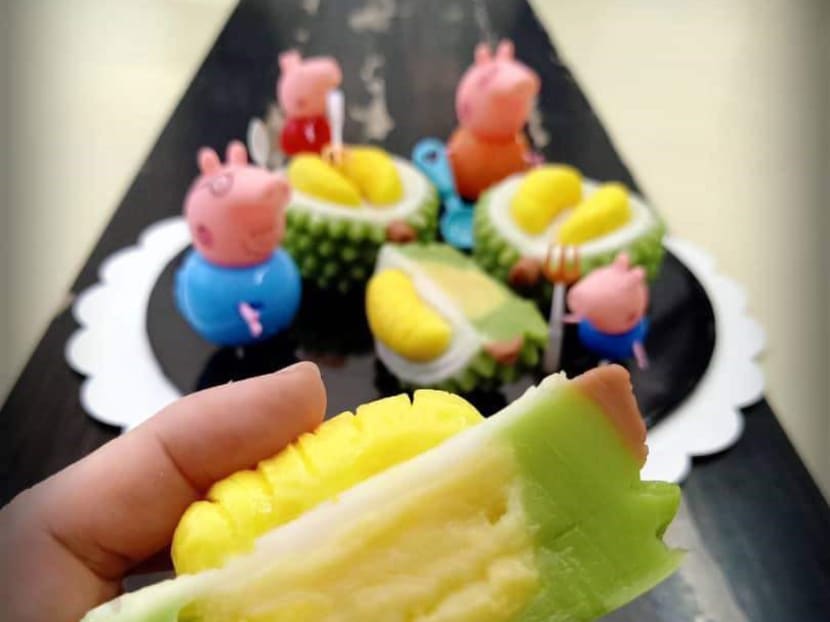 WhatsApp 88733478 or email sales [at] minus18c.com to order. Delivery costs $8 (waived if ordering more than three boxes).
Prefer more traditional mooncakes? Check these out: