Edelweiss Cheung, Who Was Called The "Laziest Miss Hong Kong", Is Living A Life Of Luxury
The Miss Hong Kong 2008 winner, who joined the pageant only because her mum wanted her to learn proper etiquette, is doing just fine.
Most Miss Hong Kong winners tend to go on to have successful careers in showbiz, but not Edelweiss Cheung, who won the pageant in 2008.

In fact, the now 36-year-old was even mercilessly called the "Laziest Miss Hong Kong" by the press.
Edelweiss, who is 1.8m tall, is also the tallest Miss Hong Kong ever
According to reports, she asked to take medical leave and refused to attend events just one month after getting crowned. She also pulled out from the Miss Chinese International pageant that year — the reigning Miss Hong Kong is obligated to compete in the TVB organised event — citing tiredness as her reason.

Her reign eventually came to an abrupt end when she got fired from TVB for bad behaviour after she was caught smoking and kissing her boyfriend in public. She was also banned from attending the Miss Hong Kong 2009 finals, which saw the only time there was no reigning queen to crown her successor.

Edelweiss has pretty much avoided the spotlight since her fall from grace. On social media, her last Instagram post was dated 2020.

However, a recent update on her Instagram Stories unveiled a little more about the former beauty queen's life now.

In a series of photos, Edelweiss documented a day trip to Ap Lei Chau followed by a cruise around Repulse Bay aboard a luxurious-looking yacht.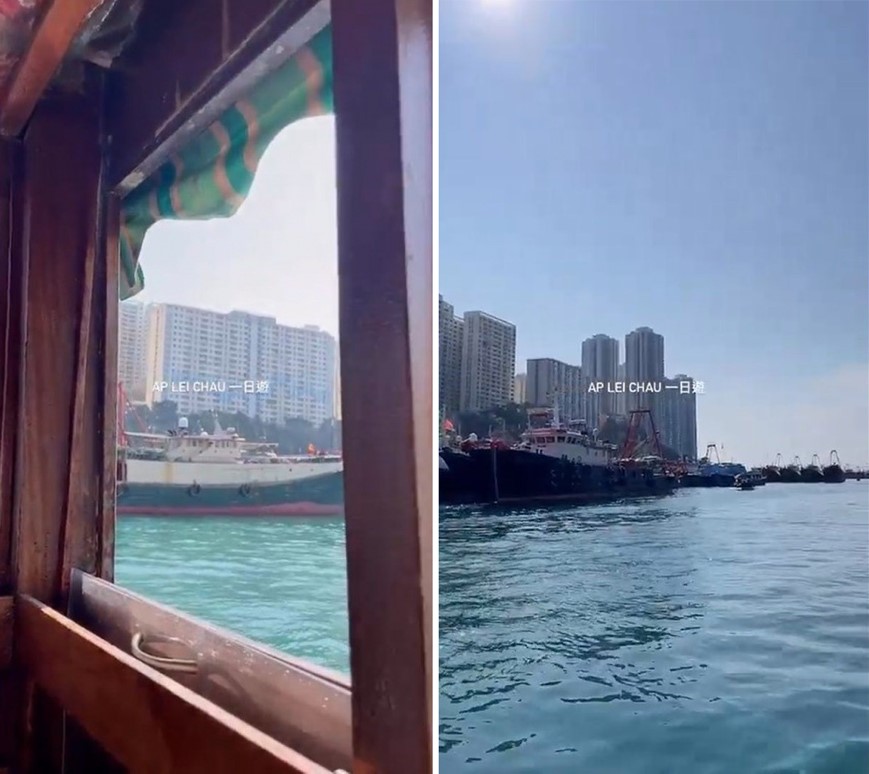 In other words, she looks like she's totally living it up.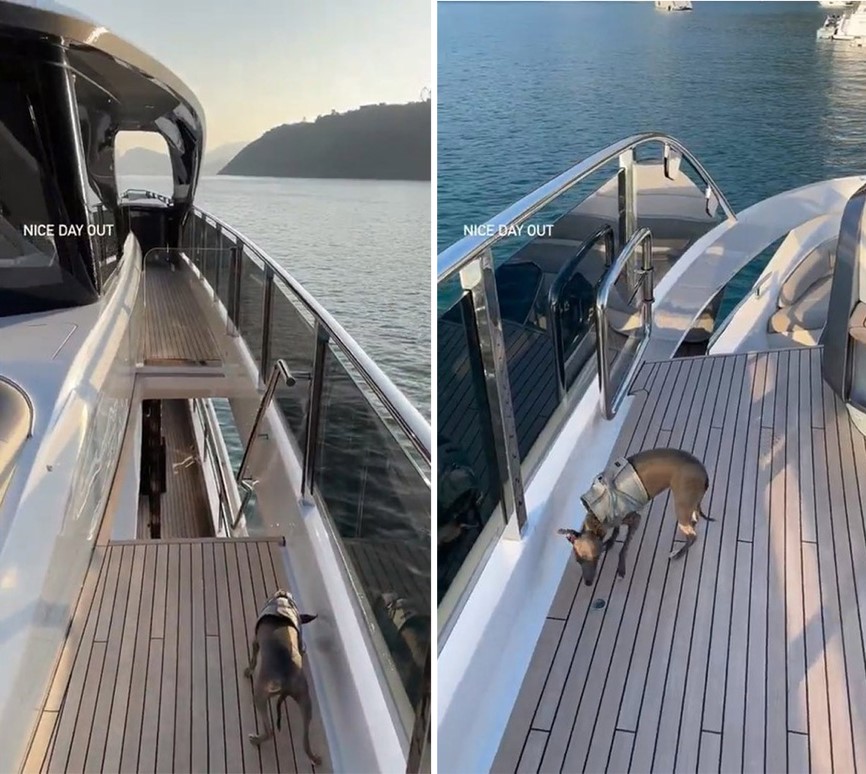 Yacht life
Turns out, Edelweiss comes from an extremely wealthy family — they run the Edelweiss Jewellery Company (yes, it's named after her). She also lives with her family in a 7,000 sq ft, HK$100mil (S$17.3mil) mansion in Kowloon Tong.

Though Edelweiss does not share much about her personal life, she has given sneak peeks into her opulent lifestyle through her dog's social media account.

These include snippets of her lavish home as well as the extravagant designer outfits she dresses her dog in. For starters, the pooch wears a HK$2,850 Louis Vuitton collar.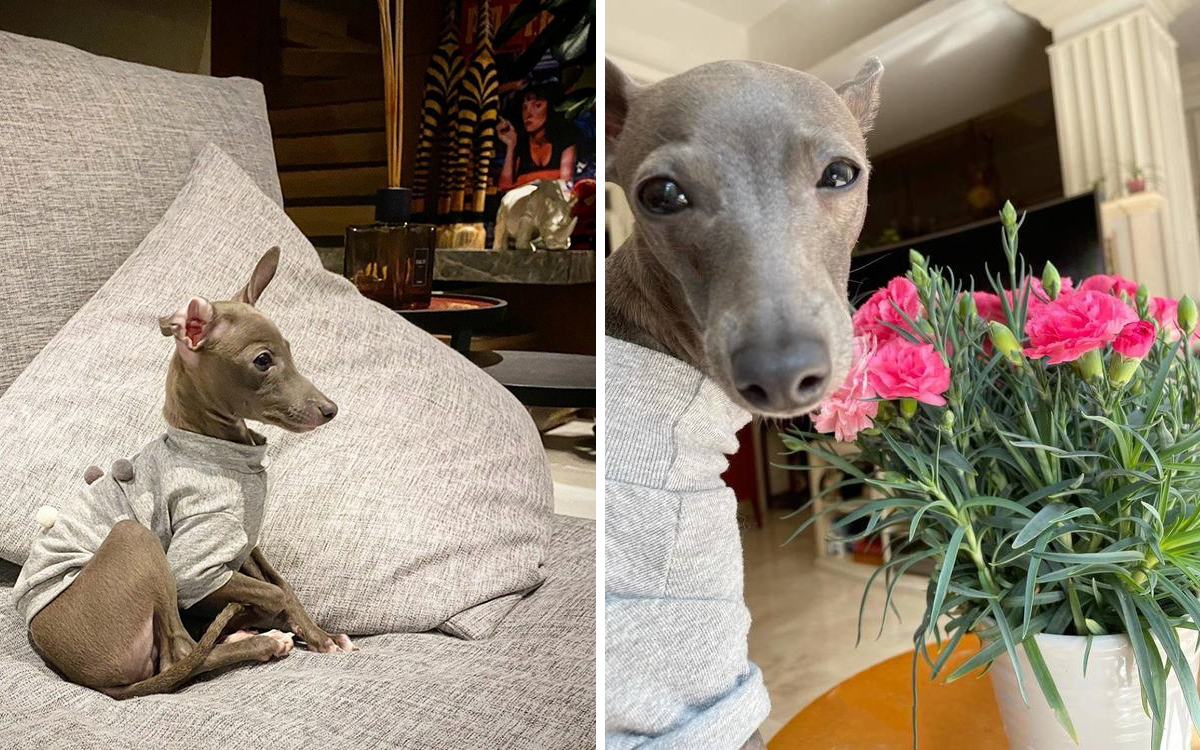 A dog's life is looking good
It seems Edelweiss was never into the fame that winning Miss Hong Kong would bring her.

She once revealed that she had no intention of ever joining showbiz and that she only ran for Miss Hong Kong because her mother had wanted her to learn proper etiquette and to behave more ladylike. She also didn't want to join the family business at that time.
14 years later, Edelweiss has completed her jewellery design studies and is now helping to manage the family business. She is also the boss of a bar that she invested in with friends.
We guess being known as the laziest Miss Hong Kong is like water off a duck's back for her.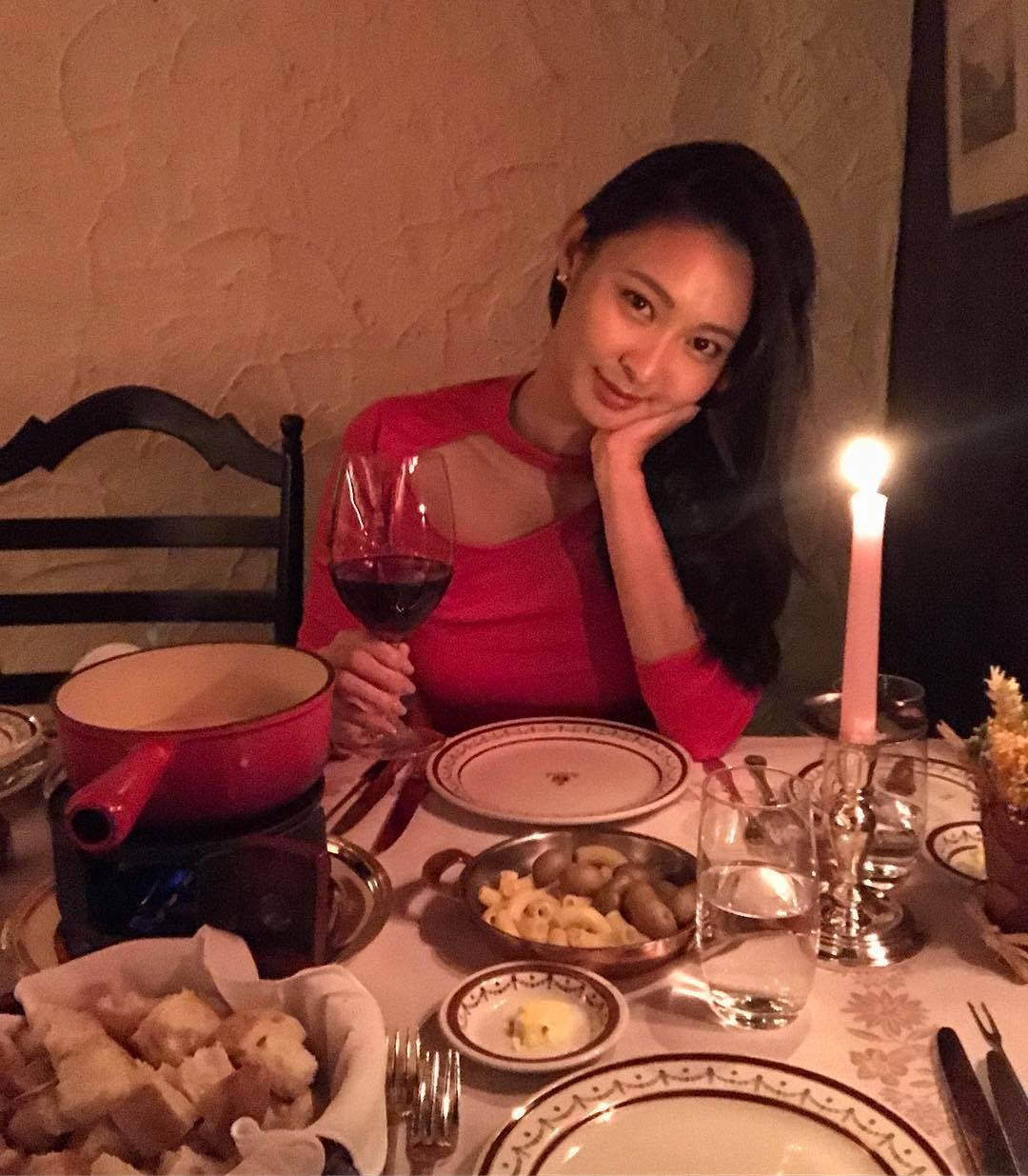 Oh, Edelweiss
Photos: Edelweiss Cheung/Instagram