Elderly Min Jiang Kueh Hawkers To End Home-Based Biz After "Last Bag Of Flour Is Used Up"
"Business has not been good; we sell less than $30 worth of min jiang kueh every day and I had to throw my leftover batter away," says 73-year-old veteran min jiang kueh seller Teo Ah Bee.
Home-based businesses can be a lifeline for youngsters looking to start their own F&B operation without the prohibitive costs. But for elderly hawkers like Teo Ah Bee, 73, and his wife Lee Gay Lee, 71, it also highlights the disadvantages that less tech-savvy senior citizens face when it comes to running a 'modern' biz.
From old-school hawker stall to selling min jiang kueh from home 
Ah Bee has been making and selling min jiang kueh since he was 13. He ran a hawker stall in Buangkok called Kueh Pulau Pinang selling his fabulously soft and tasty min jiang kueh, before closing it in August this year. According to Ah Bee, his coffeeshop management had downsized their stall space, and it became too cramped for him to work.
At the urging of their regular customers, Ah Bee and Gay Lee
continued to sell their min jiang kueh
from home at their one-room Buangkok Crescent flat. As they are not familiar with social media, the hawkers faced challenges in marketing their business online, though media attention brought them brief surges in sales.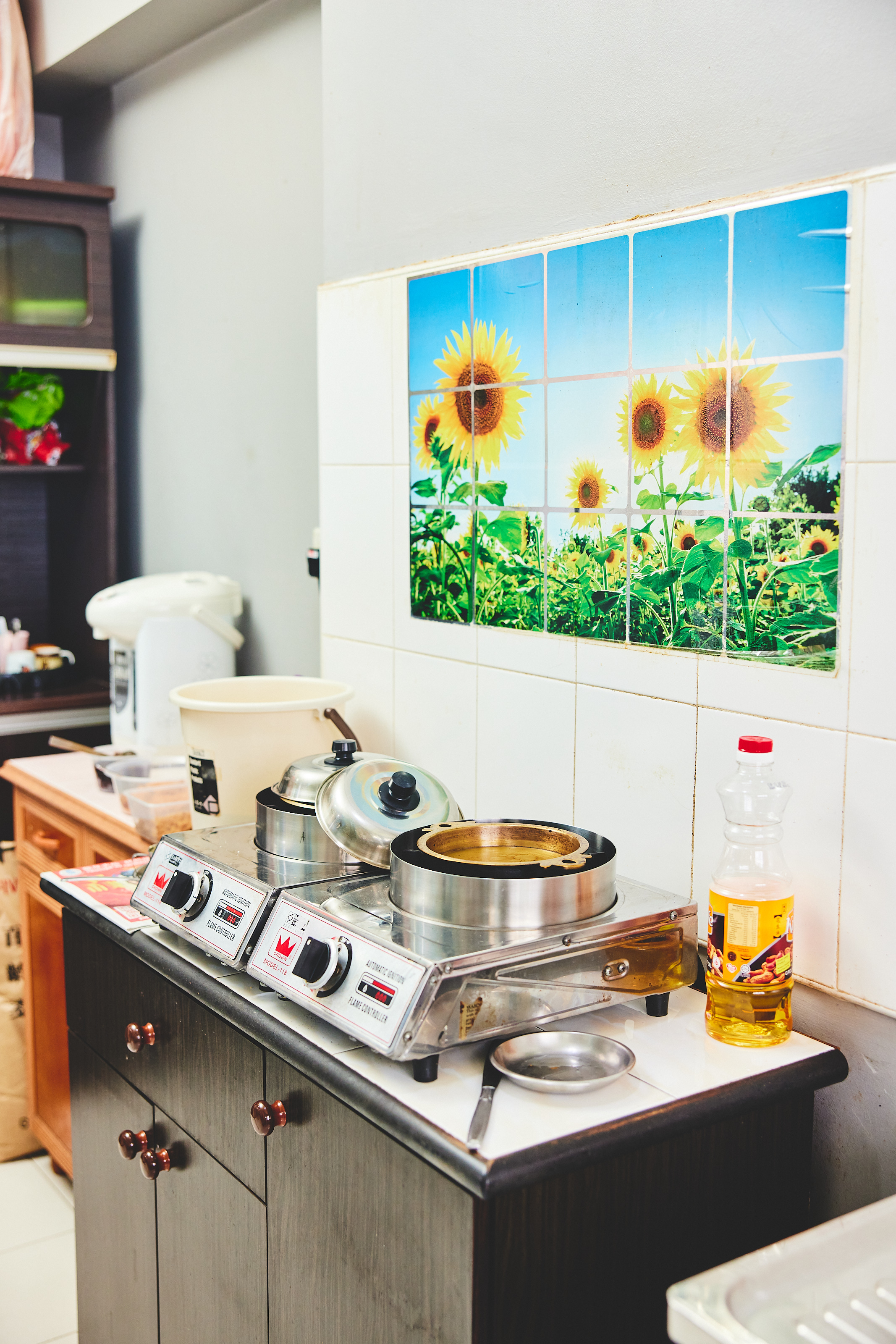 Winding up home-based business
About two months after he started his home-based operations, Ah Bee hit a wall again. He called and politely informed us that he was giving up his biz. "There have been no customers. I'm earning less than $30 a day," he revealed.

It was hard to sustain sales, as his flat is located in an ulu part of Buangkok, which deterred some customers from doing a pickup run. It was also difficult for Ah Bee to offer delivery, as he mainly communicates via phone calls, and his min jiang kuehs are best enjoyed freshly-made. "I can't do delivery because my pancakes are too inexpensive to justify the delivery costs," he added.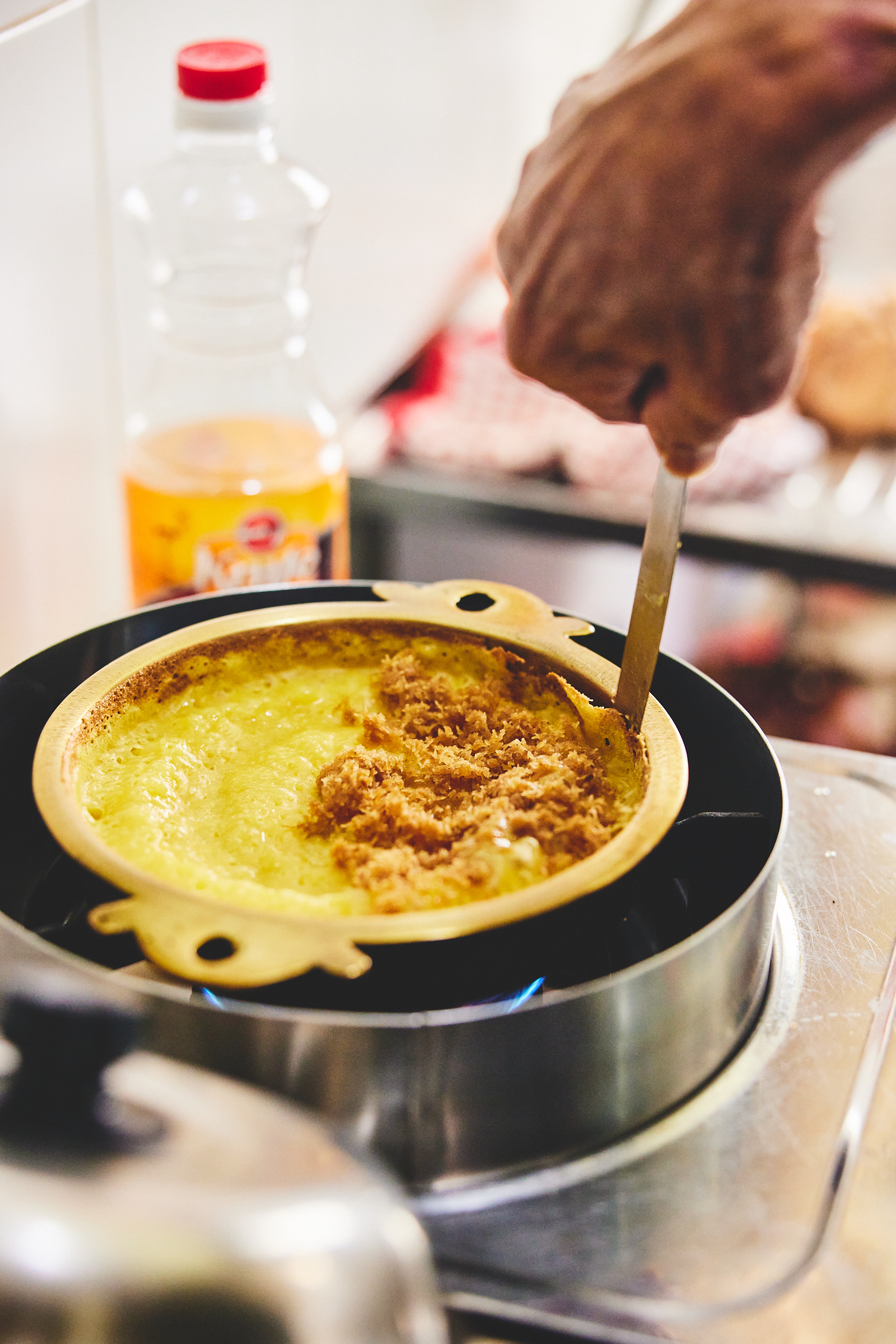 Challenges
There were customers who travelled long distances to buy his min jiang kuehs, he says, but it was difficult for them to do that regularly. "Some people were also no-shows, though they offered to transfer me payment first," said Ah Bee, who isn't familiar with online banking and was reluctant to accept money before he could hand over his goods.

Selling min jiang kueh from home, he shared, cannot be done on an irregular basis for the occasional customer. Ah Bee's pancake batter takes days to prepare, and is perishable. "I had to pour the batter away on days when I cannot finish selling it, and it was such a waste," he said.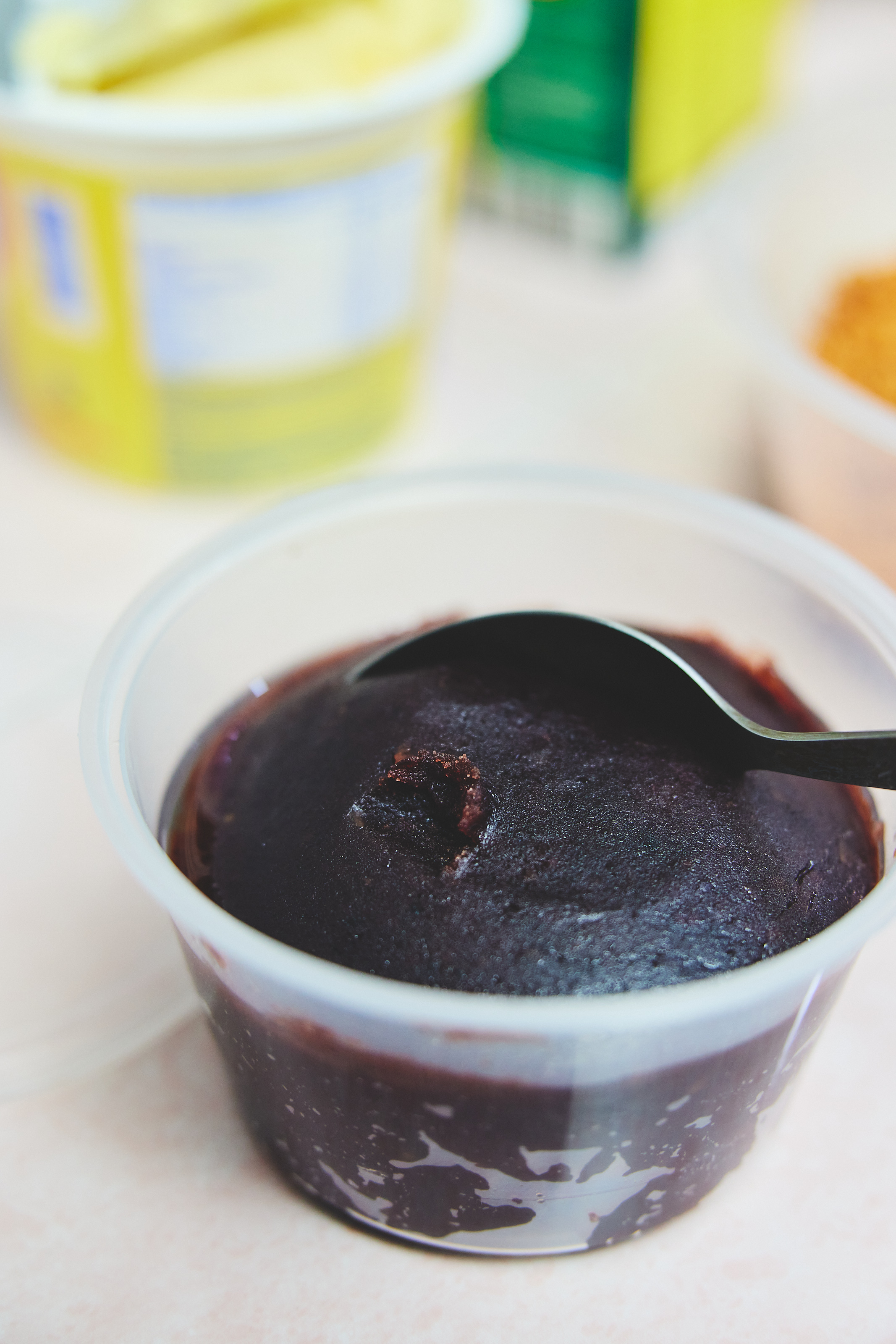 He also lamented about the red bean paste and shredded coconut filling - which he cooks with gula melaka - languishing in his fridge when there's a lack of orders. "I couldn't even finish 500g of red bean paste in a day; I had to throw that away too," he sighed.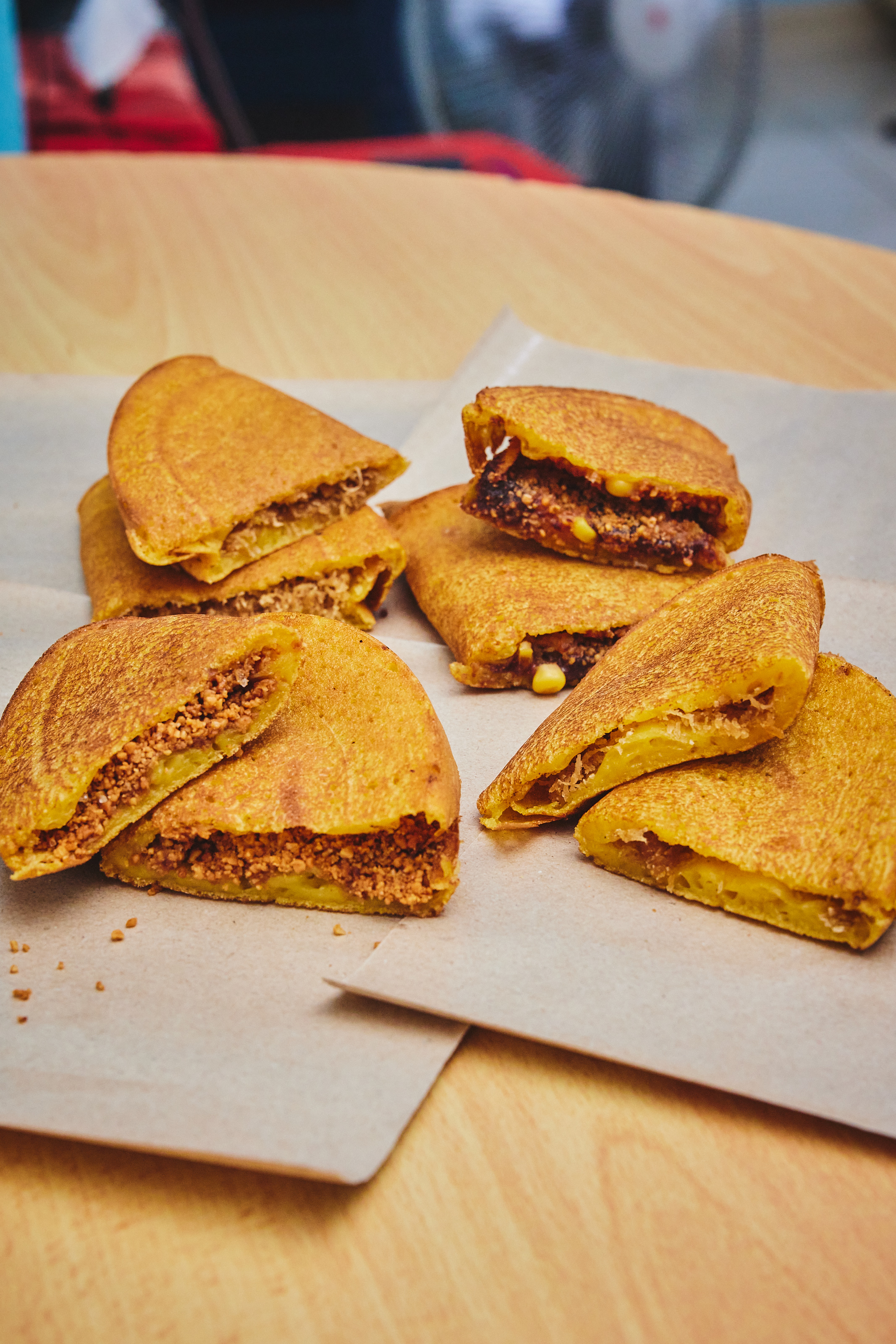 Decided to retire
After some consideration, Ah Bee and Gay Lee have decided to retire. "Why continue when it is so difficult? We are already so old," he reasoned. He also concluded that he did not want to rent a hawker stall again, as he pointed out that it came with its own set of challenges. "I will stop selling min jiang kueh after this last bag of flour is used up, which is about $500 worth of min jiang kueh," he said.

Each of his whole 16cm pancakes (which yields three slices) are priced from just $1 each for the Peanut, Coconut and Red Bean Paste flavours, while the Cheese or Egg flavour is priced at $1.30 each. A min jiang kueh with ham or any customised combination of savoury ingredients like creamed corn costs $1.50.
Ah Bee adopts a can-do attitude when it comes to his livelihood. For now, he is getting by on his savings and the remainder of his CPF. "I will let heaven decide what's in the future for me," he chirped.

To order min jiang kueh, call Ah Bee at 8947-5069 at least one day in advance. Self-collection or self-arranged delivery only, while stocks last.
Photos: Alvin Teo