Eleanor Lee, 22, Who Used To Design Star Awards Outfits For Her Mum Quan Yifeng, Now Has Her Own Fashion Brand
The Beijing-based star, whose brand is called No Labels, is looking to build her own "small" empire.
Eleanor Lee, who is based in Beijing, is no stranger to fashion design. We've seen the actress-singer's mum, Mediacorp host Quan Yifeng, dressed in Eleanor's glam creations "at least twice", according to the 22-year-old, at the Star Awards.

But instead of staying within her comfort zone — ie. red carpet gowns — for her new fashion brand No Labels, Eleanor is going in a totally different style direction: streetwear.
Speaking over the phone to 8days.sg from her home in Beijing, Eleanor also shared her philosophy behind the brand and why she wants to keep prices affordable.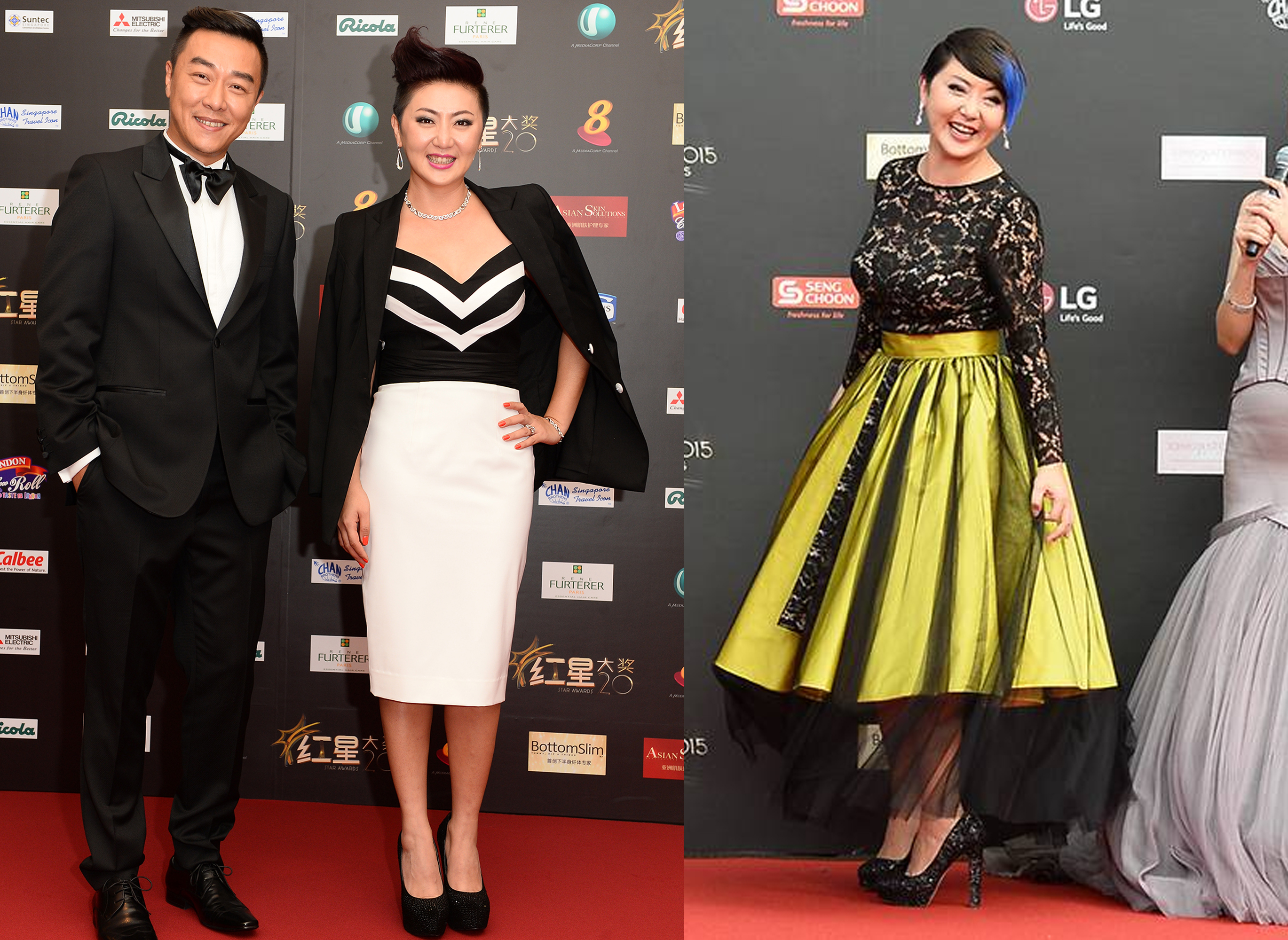 Yifeng wearing Eleanor's designs at the Star Awards in 2014 (left) and 2015 (right)
Why did you decide to start No Labels?
I've always been into fashion and I like designing clothes — you know how I designed my mum's Star Awards red carpet dresses? I've always been into designing and wanted to start my own fashion line, but I never thought of being like Chanel or like, YSL — I don't need to be a big brand. All I want is something like a small empire of my own where I can sell things that I design.
And you know how in our industry, people always give you a label? Like, 'Oh she's a sweet and cute girl'… Yeah. I've always been against this and I want the things that I design to represent me. What represents me the most is that I hate labels so the reasoning behind the name No Labels was really quite simple.
Why do labels bother you so much?
Honestly, it used to bother me when they called me an actress and forget that I'm also a singer, designer and so on. But after that, I stopped minding it because I'm doing all these and getting paid as an actress so I should accept the label that they give me. At least I know that I can do anything if I put my mind to it.
It also helps that they don't say that I'm so-and-so's daughter, and I'm just my own person.
I believe that anyone can be anything they want. Just because I look like this, it doesn't mean that I have to be cute, beautiful or sweet all the time. I can be salty or bitter too. (Laughs)
If you had no choice but to pick a label for yourself, what would it be?
In China, they sometimes call me quan neng nu shen (literally translated to 'all-round goddess') which my company came up with and I'm more accepting of because it means that I can do anything. But come to think of it, it doesn't really translate well in English. Being an all-rounder just doesn't have the same ring to it. (Laughs)
If I see something like cutie pie or adorable I'll just be like 'Eww'. (Chuckles) Likewise, if they say I'm an idol, that's just no.
You can't put a label on No Labels
Back to your brand: why did you pick a beanie as your first item to launch No Labels?
I kind of want to test the water with it. The fashion line isn't easy… In fact, starting anything isn't easy, especially now. I really wanted to put out something so I decided to start with something small like a hat. It's winter over here so I decided on a beanie! I'll also be releasing stuff like sweaters and hoodies soon. The new releases will be dependent on the seasons.
I don't intend to do something drastic and complicated with my designs so that everyone can wear it. I want the items to be unisex as much as possible.
The stuff that I used to design were complicated ballgowns and I'm quite new to designing streetwear so I take a lot of ideas from the web and see what's in style.
It must be tough starting a business for the first time.
It is! In 2016 I sold some scarves on Weibo just to try it out and I was very lucky that it was very well received. I was very happy with the outcome but I stopped because I got caught up with my acting work.
Now that things are a bit harder for celebs, I thought of doing this as a side job as well. It's very difficult for me because I'm bad with timetables — I can't tell my dates or days apart! I've never been able to organise an event ever since primary school, not even a birthday party. Everyone would be available on different dates and I was just like, 'Shit, I can't find a middle ground!' (Laughs)
So making the timeline work was quite frustrating — getting the models and photographer, working with the factory, buying the materials, the cross-checks and all these processes took some getting used to.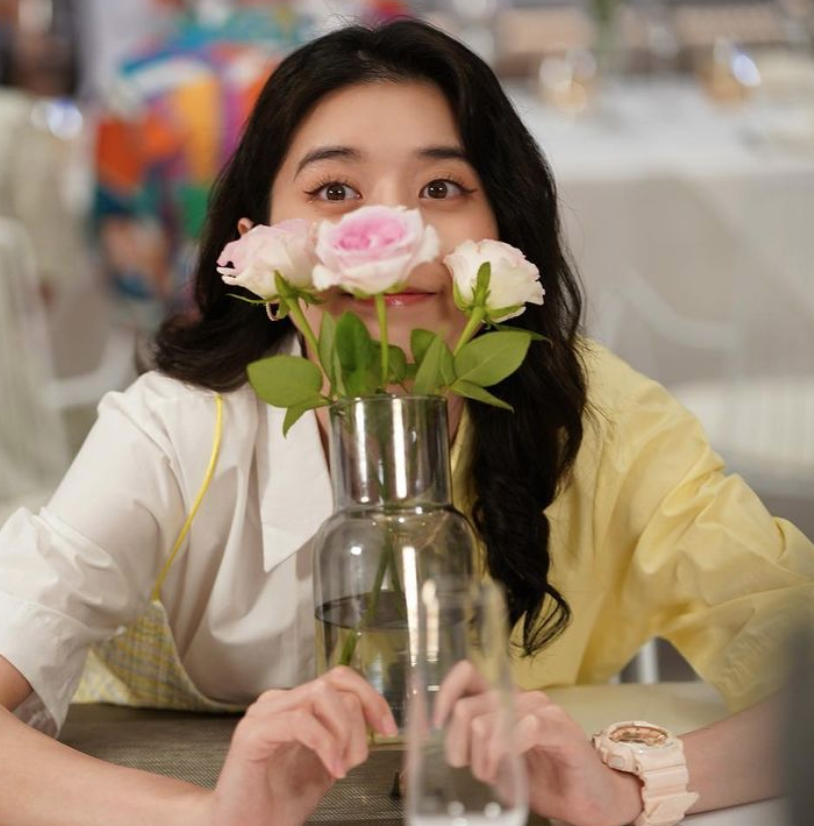 The Taobao page for the No Labels beanie
How much did you put into the brand?
Not only am I bad with timetables, I'm also bad at math! (Chuckles) I can't even tell you what six times seven is. So I don't really know because my partner, who is also my friend, is the one who calculates stuff and tells me what's worth producing and what's not. He's Chinese so he knows more about how things work here, and he's better at math than I am, so at this point I'm more concerned about negotiating materials, sizes and designs with the factories. The rest is up to him.
What's your target market?
The beanie costs 128 yuan (S$27) and that's because a lot of the people who follow me are just kids — I believe a lot of them are high schoolers. I wanted something that they can afford. Materials on their own aren't too pricey. It's just the brands and labels that make them really expensive. I really want my clothes to go with any outfit, so it's not that I'm aiming for people to want to be decked out from top to toe in No Labels.
But there are also materials that are a bit more expensive, or if the production process is a bit more complicated, then the price point will be slightly higher.
How many beanies did you make for your launch?
We have four colours and we made 200 for each of them. We're just trying things out and honestly, who's going to be wearing beanies once summer comes around? (Laughs)
Will you consider making more if all your stock sells out?
Maybe? But you know, all of the beanies are in my basement now and I won't have space to walk if I make any more. (Chortles)
Why are the stocks in your house?
They're sitting in my basement because the place that we rented to keep our stuff… There are some problems with it so I thought it would be safer to keep it at home.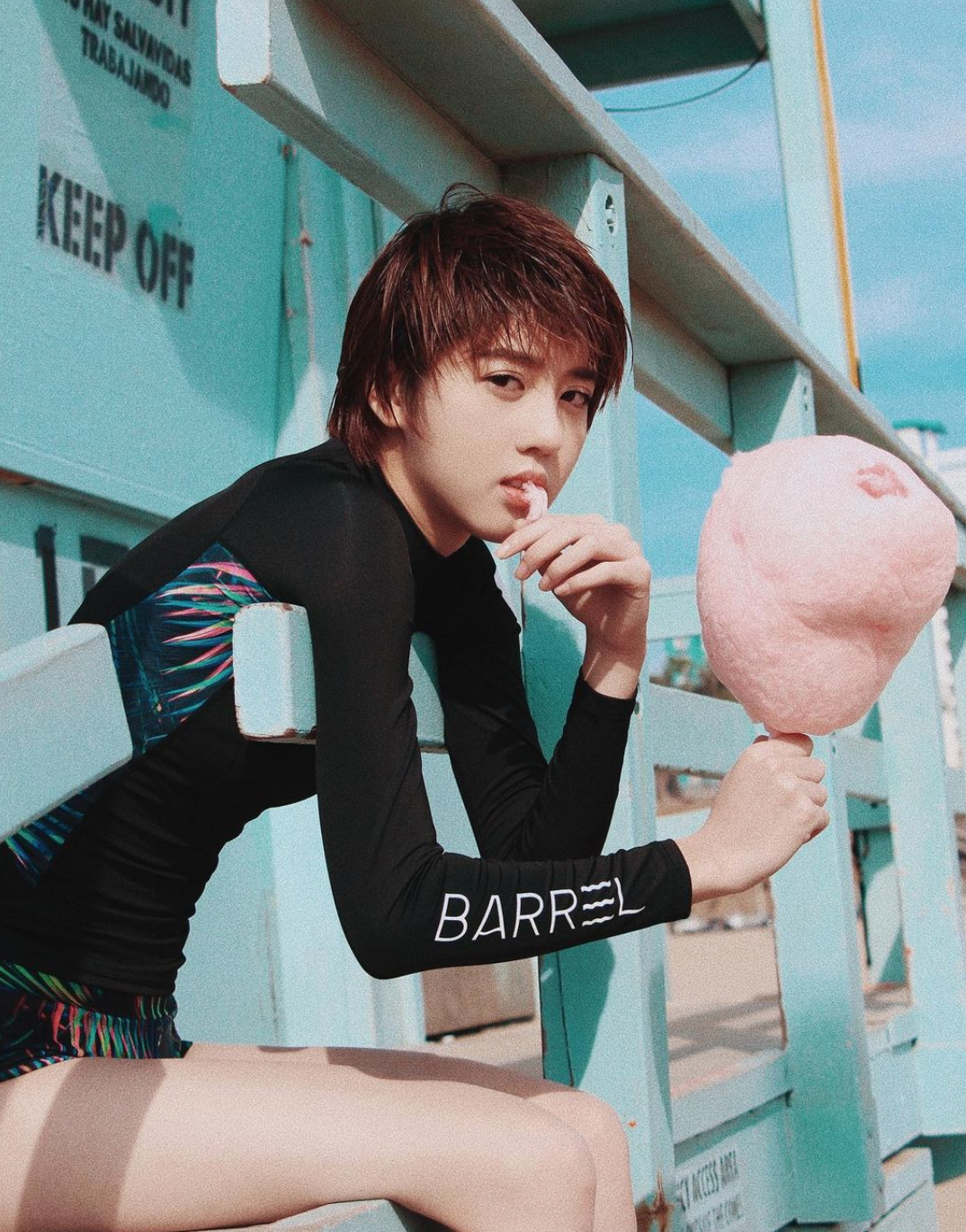 Girl boss
Do you have that much space in your basement?
I mean… They're stuffed into four huge boxes so… (Guffaws) The basement is kind of like my clubhouse — I have a room for my music, designing and so on. The boxes are in the design room.
I moved in about two months ago so my house is still very spacious for now. I have four levels, but the beanies are only allowed in the basement because my mum would scold me if they're anywhere else.
Your stuff is currently only available on Taobao. Have you thought of launching a physical store?
Wow. (Laughs) I think every designer's dream is to have a physical store. We love stores because we love shopping, but right now, the generation has changed and people shop more online as compared to at physical stores.
Also because of how the industry and finances are, it's not easy to have a store and just keep paying the bills for it because the pandemic has shown that anything can happen. I think I'll keep things safe and keep things online for now.
I was thinking of creating a website to cater to the global market but for now, I don't think so because I'm in Beijing and the collection is also produced here, so it'll be difficult to ship overseas with a reliable timeframe.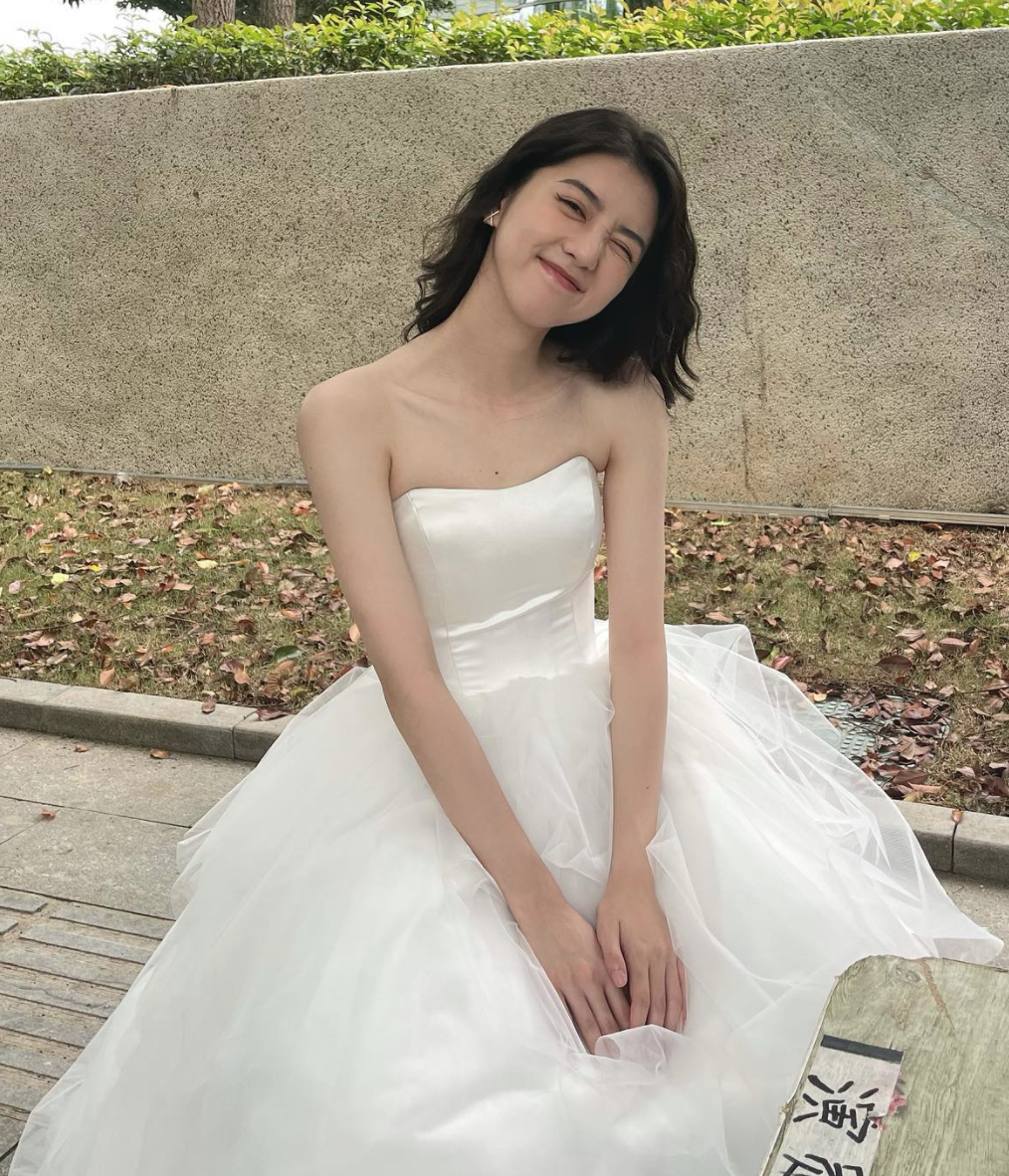 Yes, that's Zong Zijie modeling for No Labels
NoonTalk's Zong Zijie is one of No Labels' models. How did that happen?

He came to China for a job opportunity and I happened to hear about it. Uncle Dasmond [Koh] [who is Zijie's boss at NoonTalk] is my mum's best friend so I talked to my mum, who suggested we ask Zijie to help. He was like, 'Oh yeah sure!' and that's how it happened.

Will you ever design red carpet looks again?
I have a bit of an obsession with 'neatness' (laughs) so I would want to make it into a brand of its own. I don't have any plans for that in the near future, but who knows what will happen, right?
Photos: Eleanor Lee/Instagram, No Labels/Instagram, Mediacorp