Elva Hsiao's Recent Appearance At Paris Fashion Week Has Netizens Saying She "Changed Her Face Again"
Though the 43-year-old singer was walking around with a crutch, more people were concerned with her looks. 
Seems like Elva Hsiao, 43, is once again making the headlines for her looks.
The Taiwanese singer was recently in Paris for Fashion Week, and was spotted walking around with the aid of a crutch.
Although there were concerns about her health, Elva quickly came out to explain that she injured a ligament in her leg three months ago while doing Tabata, a high intensity workout.

She was still in good spirits though, as she joked about how tough it was to walk on the cobbled streets of Paris.
The thing that caught the attention of many other netizens, however, was how "different" she looked.
Said netizens took to Weibo to comment on her "unnatural-looking" nose and chin and wrote that it seemed as though her face "has changed again", although they "couldn't point out" what exactly looked different.
Other netizens said that Elva could have looked different due to heavy make-up. They believed Elva had changed her make-up style to a more "European" look so as to give off a stronger "goddess" vibe.
"A queen is a queen, irrelevant people should just shut up" and "[She really gives off] a Western vibe. It's just that people on Weibo like commenting on her [looks]... don't understand why they have to be so toxic," were some of the comments left by netizens in defense of Elva.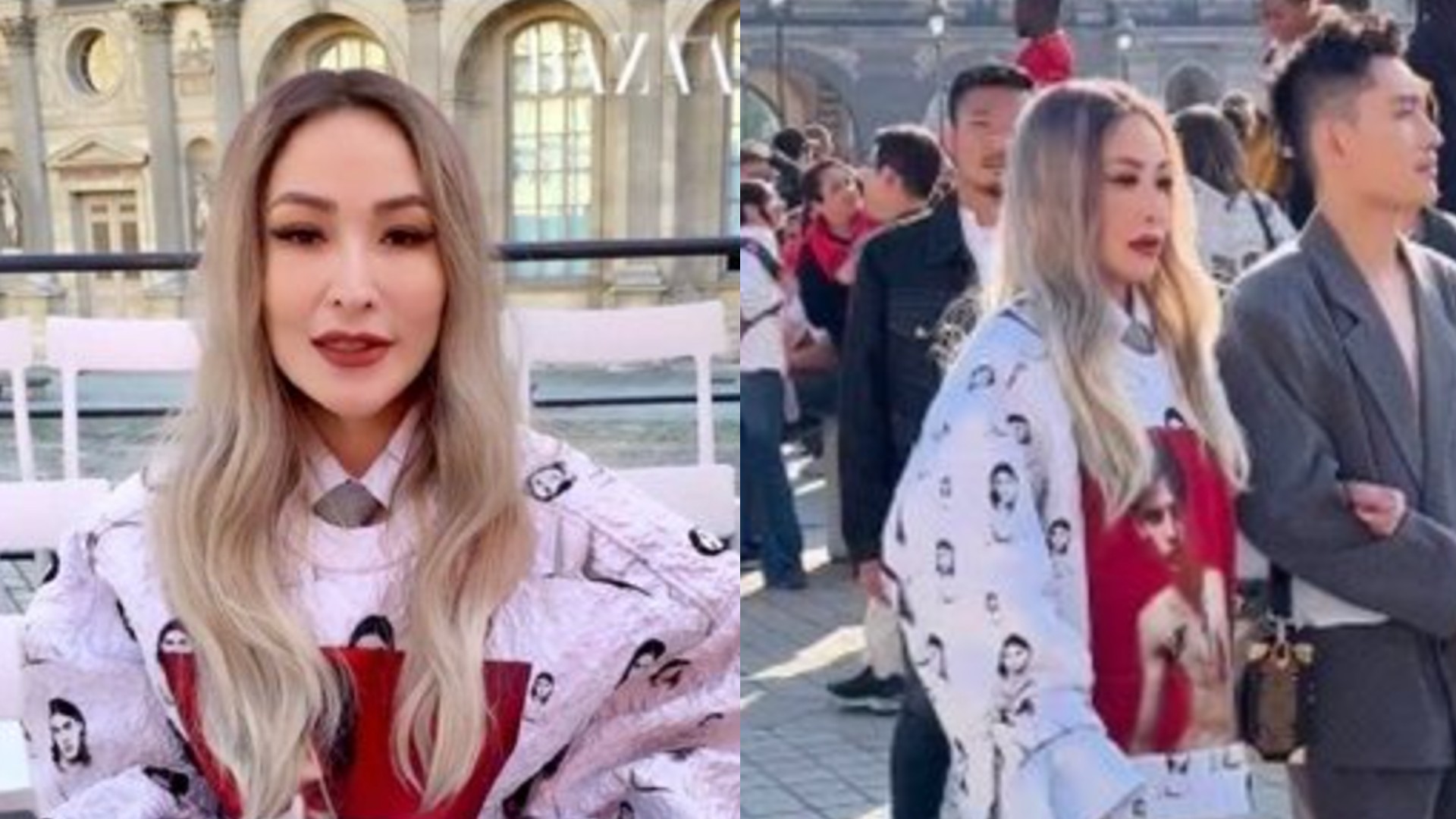 Do you think it's just make-up?
This is not the first time Elva has had to deal with plastic surgery allegations.
Earlier this year, plenty of netizens felt that Elva's nose looked different when she made a surprise appearance at the 33rd Golden Melody Awards. 
Elva also once posted a video where she tugged at her nose and chin to prove that she did not get any work done in those areas.
Though she admitted to getting eyelid surgery and Botox injections in her forehead, the singer was insistent that she hadn't changed any other facial features.
She even addressed the comments in her caption, writing: "Please stop the [nonsense] and [don't] make a scene about how other [people] look. We are all beautiful. No matter what we have. Our parents love us. Just embrace it."
Netizens were quick to pass judgment on Elva's looks.
Photos: Elva Hsiao/ Instagram, ET today