Ex-Meta Head Pastry Chef, 30, Opens Casual Bakery Serving Great Chocolate Tarts
Mooi Patisserie is helmed by the Dutch millennial formerly from one Michelin-starred mod Korean restaurant Meta. Her new bakery is co-owned by seafood haven, Naked Finn.
A business park is the last place we'd expect to find a stylish patisserie, at least not until the recent opening of Mooi Patisserie. Located in an office building within Alexandra Technopark, the week-old pastry shop boasts gleaming vitrines filled with elegant tarts and cream puffs along with humbler bakes like croissants, cookies and coffee from a Japanese roastery.

The joint is the first patisserie project by restaurateur Ken Loon, 47, who also co-owns seafood diner Naked Finn and burger spots Burgerlabo and 2280. Mooi is co-owned by Gail Ho, 30, who cut her teeth as head pastry chef at one Michelin-starred modern Korean restaurant Meta and Naked Finn.

No part of this story or photos can be reproduced without permission from 8days.sg.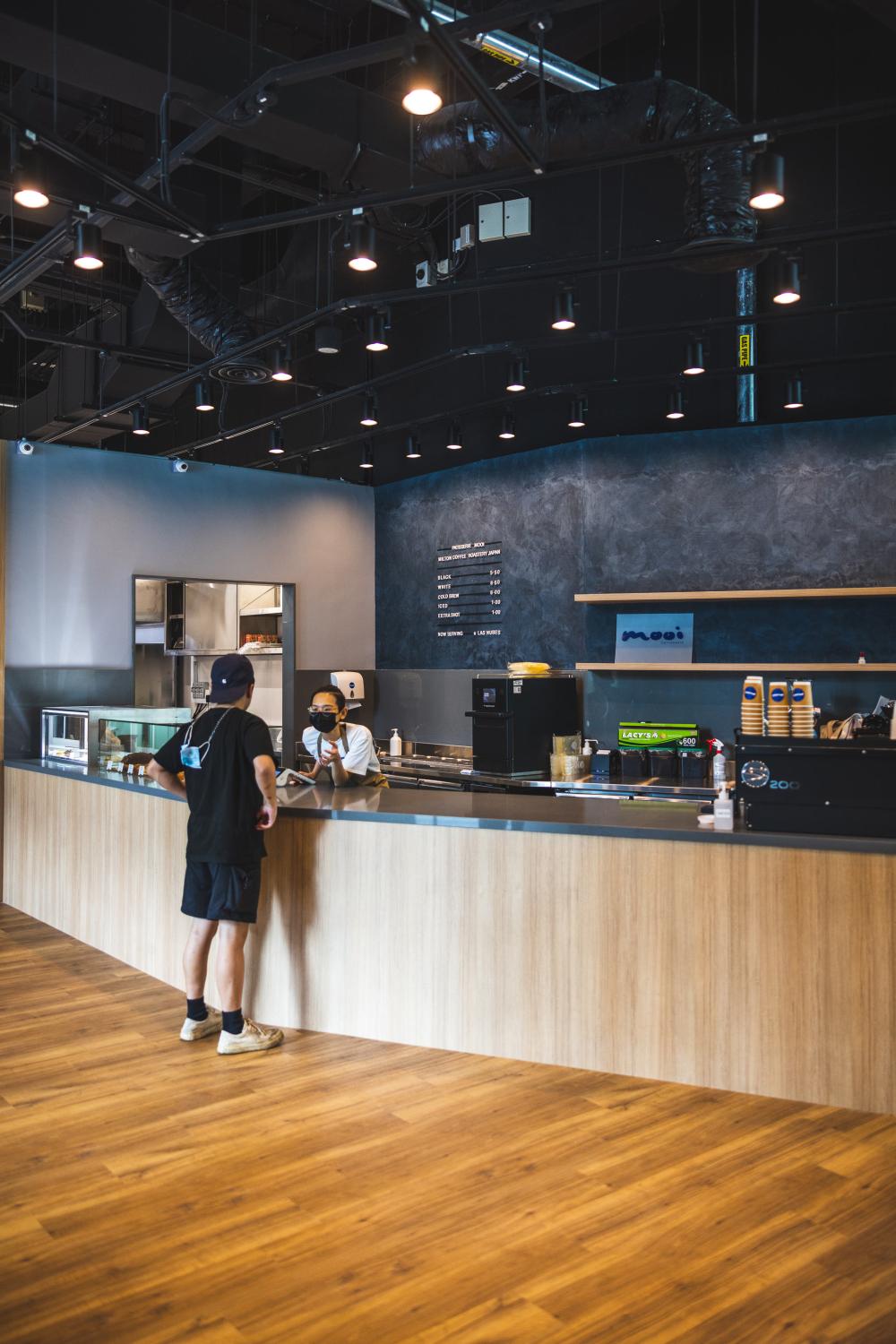 First bakery by Naked Finn co-owner 
We asked the entrepreneur why he decided to open a patisserie. "Because of her," he quips, gesturing to Gail. The pair met through mutual friends and impressed by her talent, Ken invited the pastry chef to work at Naked Finn with the eventual goal of opening a bakery together. "She's very hardworking. I told her I wanted [the bakery to offer] croissants, and she'd learn how to make them even though she's not trained [in bread-making]. Now it's my favourite item here," he shares.

The patisserie is named after the ethnically Chinese pastry chef, who was born and raised in the Netherlands. "It's the Dutch spelling of my Chinese name 'Mai'," says Gail. On its unexpected location, Ken believes there is potential in "opening one of the only patisseries in the area", which is populated by many offices.
She has a degree in industrial design
Before she started her career in pastry-making, Gail studied industrial design in the Netherlands. "If I do something, I want to be at least one of the best at it, but I didn't see myself becoming the best industrial designer. I didn't have the passion for it," she says. Instead, she turned to a passion she's had since young and enrolled into a pastry diploma programme at Ferrandi, a culinary school in Paris. Focused on her new ambition, Gail spent the next few years training at various eateries in France and Australia before landing a job as the head pastry chef of Meta in 2019 and two years later, Naked Finn, where she worked for a year before opening Mooi.
Her drawing's on the merch
The patisserie carries merch that hints at the pastry chef's former vocation – like this sketch of a croissant printed on a canvas tote bag. The bakery's logo is also based on Gail's handwriting.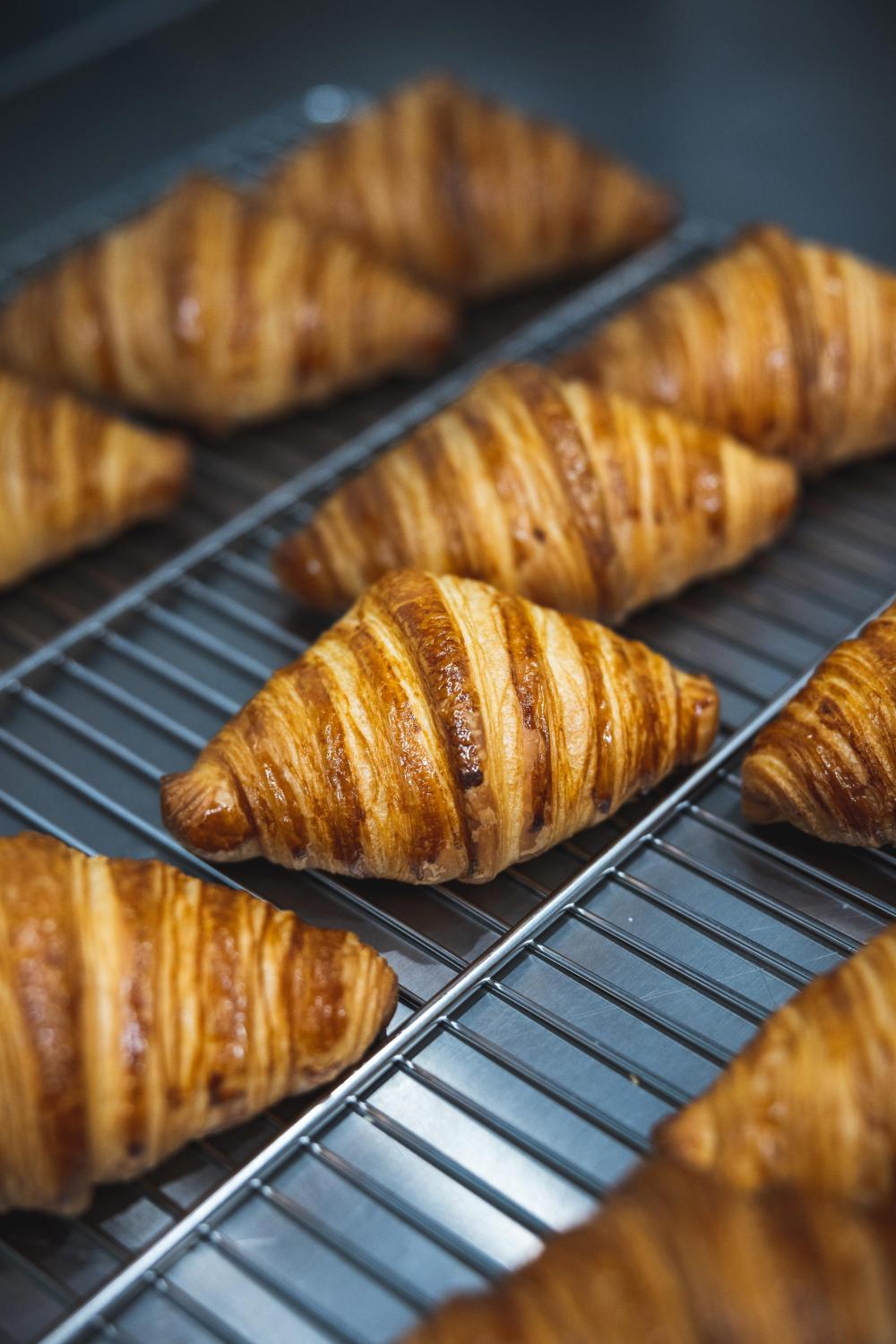 Minimalist decor 
The exterior of Mooi blends easily into its corporate environment – in fact, you may mistake it for an office as there's no obvious signage other than a small logo by the patisserie's dark-tinted glass entrance. Inside, the decor is sleek but welcoming. Light wood floors and fixtures add a warm touch to an otherwise spartan space. 

There's no furniture yet – Ken tells us there will be "about 9 to 10 seats" available for dine-in customers soon. In the meantime, you can enjoy your pastries while standing by the wooden ledge that runs along the bakery's walls. The owners add that Mooi will mainly operate as a takeaway joint to cater to the office workers in the vicinity.
The menu
The compact menu is befitting of the Dutch pastry chef's sombre but sincere disposition. Instead of flashy creations aimed at the Instagram crowd, you'll find modern takes on classic pastries like tarts and cream puffs here. There are also baked goods like croissants, cookies and marble cakes. We're told open-faced sandwiches made with house-baked bread will be available soon too. Prices range from $4 for a croissant to $14 for a pistachio tart. For coffee, Mooi uses beans from Japanese roaster Milton Coffee Roastery to serve black, white or iced brews starting from $5.50.
Mokasha, $12 (8 DAYS Pick!)
A reinvention of a popular chocolate dessert served at Naked Finn. Gail shakes up the ubiquitous chocolate tart with a buckwheat sable crust and buckwheat caramel, resulting in an earthier aroma that cuts through the richness of the coffee-infused dark chocolate cream filling. Toasted buckwheat, cocoa nibs and chocolate shavings provide a well-executed textural contrast. A dreamy, decadent treat that we can't wait to order again.
Pistachio Tart, $14 (8 DAYS Pick!)
Crisp tart shell layered with velvety frangipane (almond cream) and crunchy Sicilian pistachio paste, topped with light-as-air vanilla chantilly and a sprinkling of chopped pistachio. Deliciously nutty and very satisfying.
Tropical Choux, $10
A cute confection featuring a light and crisp choux pastry filled with smooth banana cream and caramelised banana compote, balanced with a tangy passion fruit confit. Speckled with passion fruit seeds, the jellied disc that tops the puff adds an especially charming touch to this dessert.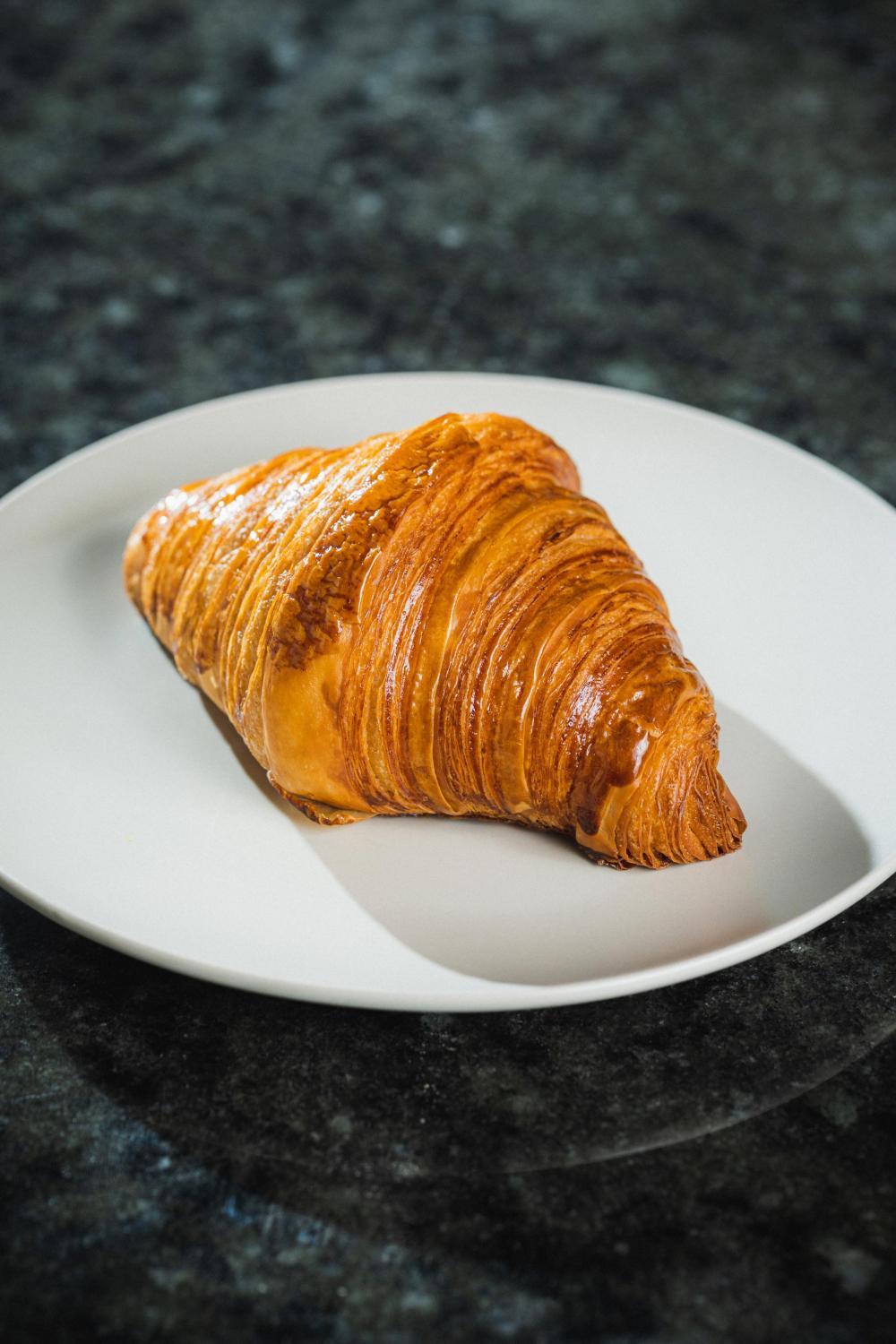 Classic Croissant, $4
Beautifully flaky, with a soft and airy interior and delicate layers. Pretty good texturally, though we wish it was a little more rich and buttery. Still a satisfying snack to have with your coffee.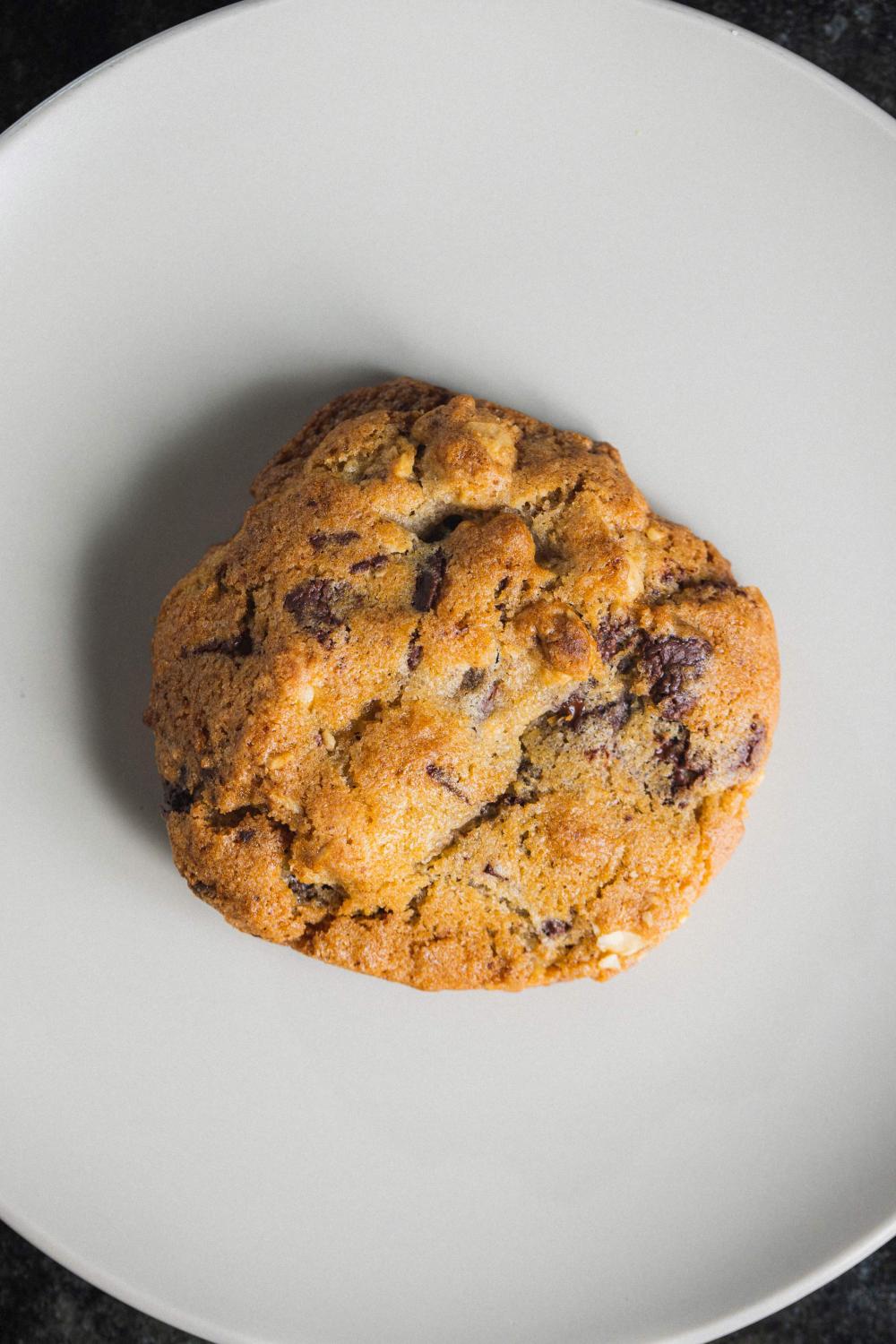 Chocolate Hazelnut Cookie, $5
A good balance of nutty and chocolatey flavours. The cookie is crumbly, with a pleasant chew, and makes for a comforting treat.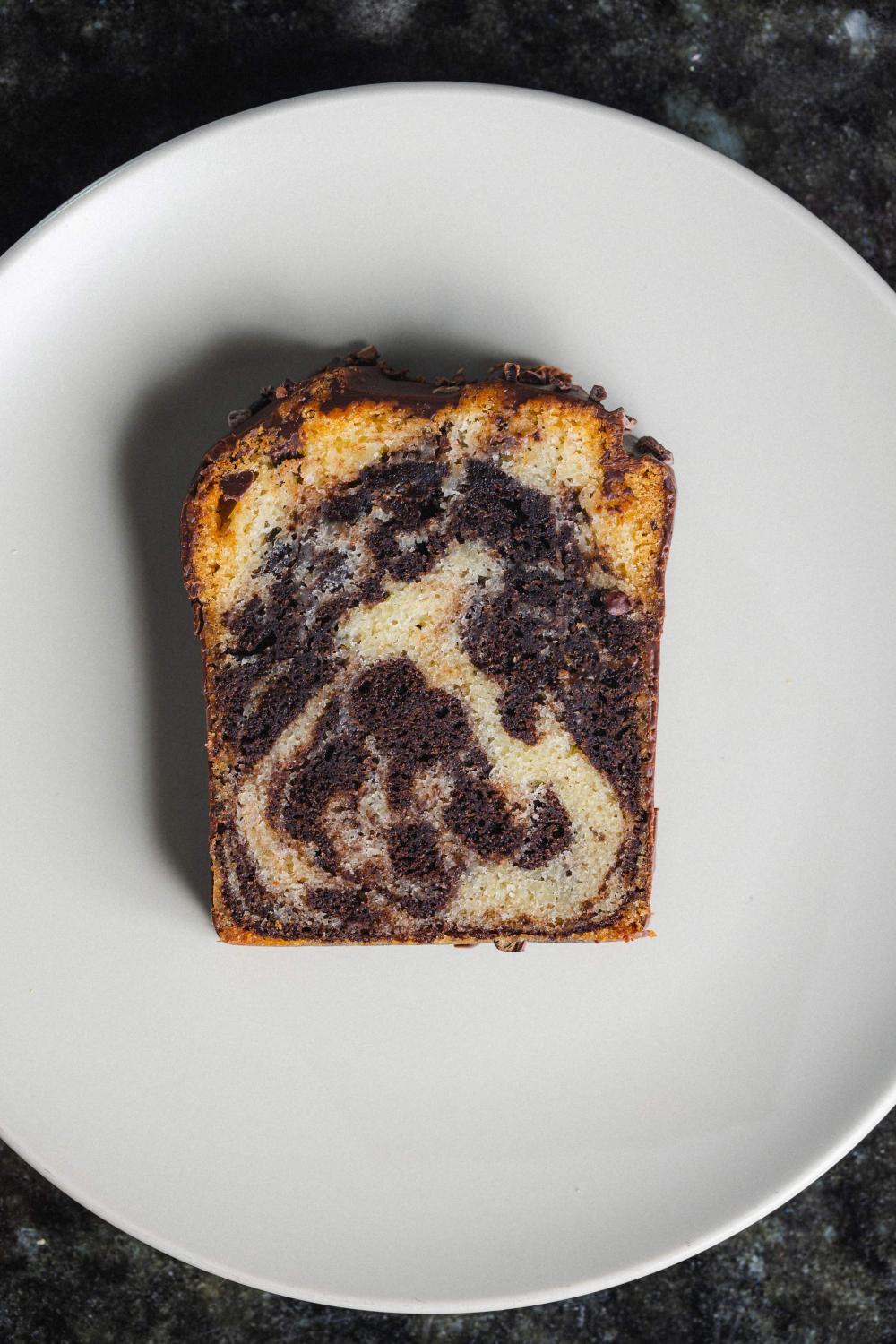 Marble Cake, $5
The generous swirl of chocolate lends a deep, rich flavour to the marble cake but it's a touch dry. We'd recommend the other tastier baked goods instead.
Black Coffee, $5.50
According to Ken, Japanese coffee brand Milton adopts a Nordic-style roast, which is lighter than the standard espresso-style roasts popularised by Australian-style coffee shops in Singapore. Indeed, the black coffee – made from El Salvador bourbon beans – is mellower than most and has a smooth finish. Very easy to drink.
Bottom line
Mooi's relaxed ambience, good pastries and coffee should be a hit among the office crowd in the area. Gail's fine-dining flair is apparent in her more sophisticated creations, like the excellent chocolate and pistachio tarts. Given the young pastry chef's dedication, we believe the quality of her other baked goods should improve with time as well.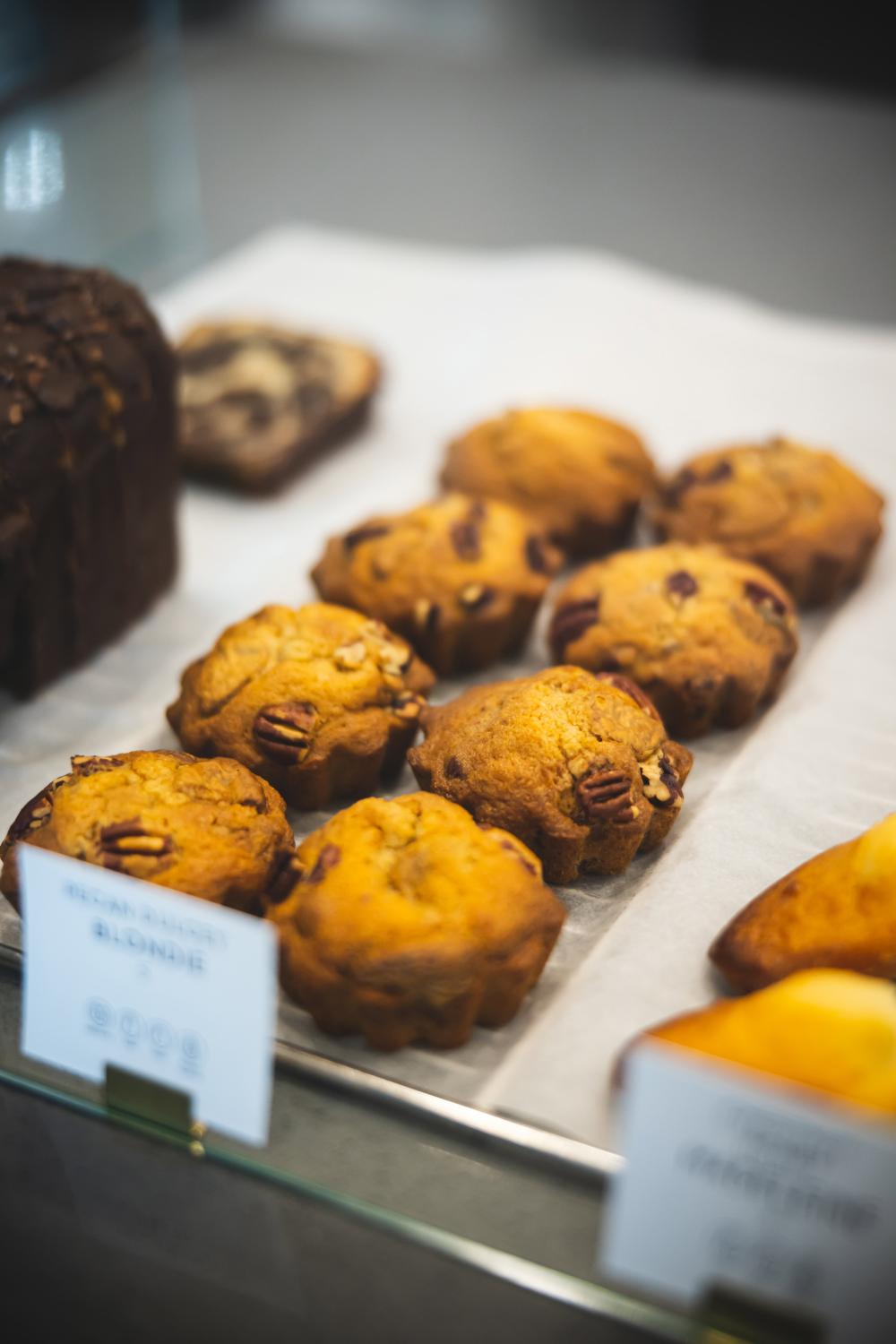 The details
Mooi Patisserie is at #01-06/07 Block C, Alexandra Technopark, 483C Alexandra Rd, S119976. Open Mon to Fri 8.30am - 4.30pm & Sat 9am - 1pm. Closed Sun. More info via Instagram.

Photos: Alvin Teo

8days is now on #tiktok! Follow us on www.tiktok.com/@8dayseat

No part of this story or photos can be reproduced without permission from 8days.sg.