Ex TVB Actor Jason Chan Says Everything In The UK Is Expensive, Was Reminded Of How Good Hong Kong Is When He Sat On The Toilet In The Mornings
The 44-year-old recently went on a three-month trip to the UK and found himself missing Hong Kong a lot.
Ex TVB actor Jason Chan, 44, recently went on an epic adventure in the UK, touring places such as London, Cornwall, Wales, Swansea and Manchester, eventually documenting his three-month journey in a series of YouTube videos. 
According to Jason, although he was born in England and lived there for 25 years, he did not get the opportunity to explore the country and came up short when asked by others about his experience living there. 
After listening to stories from his father, who still resides in England, Jason decided to satisfy his curiosity and learn more about life in the UK. There was one drawback though, he had to leave his wife of six years, actress Sarah Song, 37, and their sons Damon, four, and Jamie, two, back in Hong Kong.
The hotel did not live up to his expectations
In one of his videos, Jason talked about the two-star hotel he was staying in London.
He started off by explaining the differences between the hotels back home and the one he was staying in. He paid £275 (S$453) per night for his room, which he said is a lot more expensive compared to Hong Kong. In fact, everything in the UK is pricier. 
"Every morning when I sit on the toilet, [I think about] how lucky we are in Hong Kong. It's so beautiful, so efficient," said Jason, before zooming in on a rusty and broken dustbin in the bathroom. 
"A two-star hotel in Hong Kong, even a one-star hotel or a zero-star hotel wouldn't have such a rusty dustbin," he added.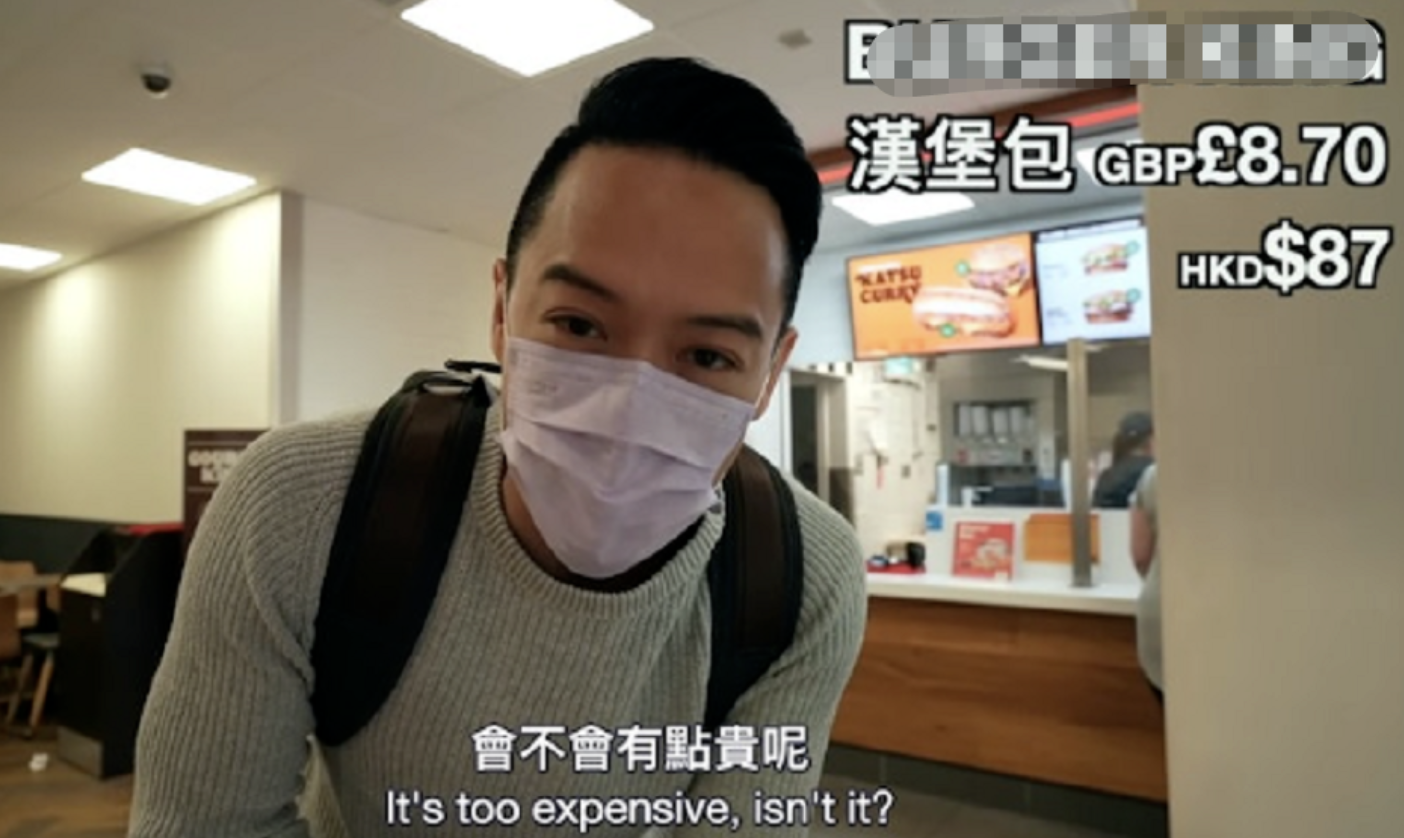 Jason was shocked by the price of a burger at Burger King
Jason then went to Burger King where he bought a burger for £8.70 (S$14.30).
"I'm so conflicted. I chose a two-star hotel to save money [but] a burger next door is £8. What do I do?" Jason said, while considering how frugal he had to be on the trip.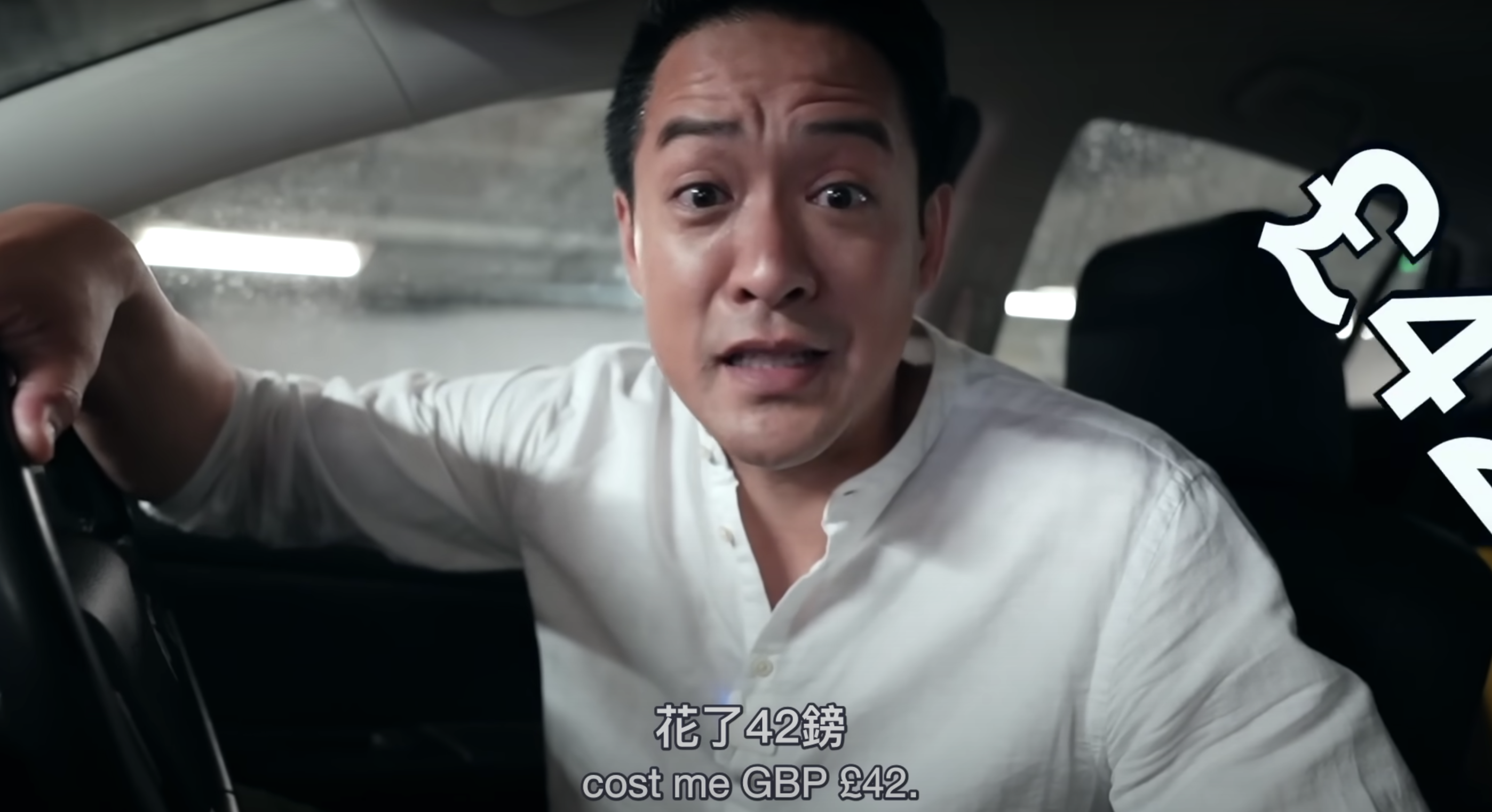 The parking charges left him speechless too
Jason's next location however, proved how hard it is to be thrifty in London. 
He drove to Oxford Street, presumably in a family car, and said he was shocked that the parking costs him £9 (S$15) an hour. 
On top of that, he had to pay for a congestion charge of £15 (S$25).

After three hours, his driving and parking fees amounted to a whopping £42 (S$69).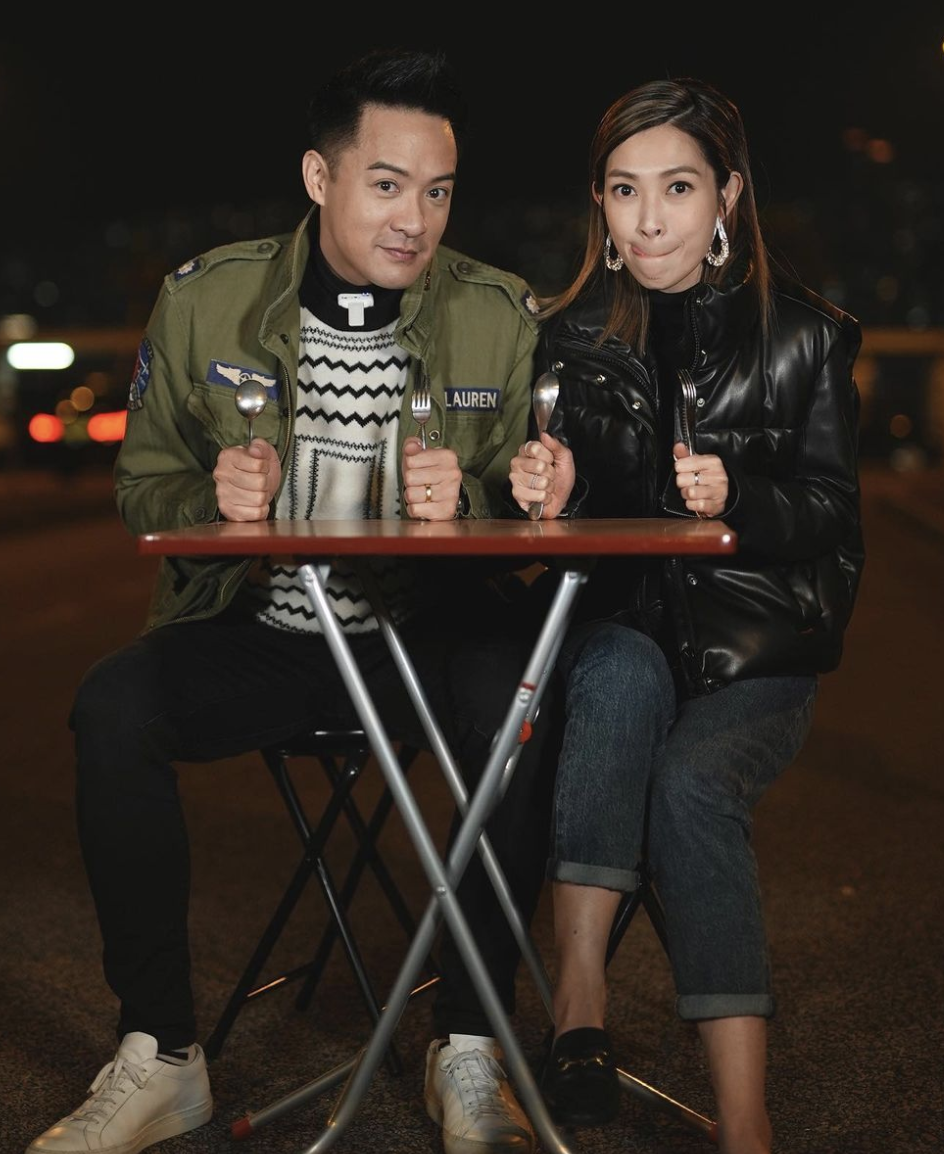 Jason and Sarah
Jason graduated from TVB's 20th Artist Training Class in 2006, and went on to be a host on the broadcaster's English-language channel, Pearl. 

He also appeared in a number of dramas, including Only You (2011) and Daddy Dearest (2016) but never had the luck to get cast in a breakout role. 
Jason left TVB in 2018 and has been focusing on his YouTube channel, which he shares with his wife.

Apart from his UK videos, Jason and Sarah also create content about their daily lives and their kids as well. 
Jason has since returned to Hong Kong, but you can watch his travel vlog below to find out more about his adventures . 
Photos: Jason Chan/ YouTube, Jason Chan/ Instagram