Ex TVB Actor Wilson Lam's 27-Year-Old Daughter Wins Miss Hong Kong 2022; Says She "Worked Hard" To Earn The Title
After months of deep diving into the backstories of its contestants, not to mention controversy about their attire, the grand finals of Miss Hong Kong 2022 finally took place yesterday (Sep 25).
And the winner is... actress Denice Lam, 27, who happens to be the the daughter of '80s TVB heartthrob Wilson Lam (林俊贤) and his Pan-Asian stylist ex-wife.
Presenting to you, Miss Hong Kong 2022
Thanks to her famous father, Denice immediately captured the attention of the media when it was revealed that she was joining the pageant. 
And the 1.8m leggy beauty was quickly seen as a hot favourite. 
Now that Denice has won the crown, netizens couldn't help but wonder if her victory has anything to do with her dad ?
Well, to Denice, the answer is a resounding no.
According to an interview with hk01, she said: "In the past few months, I've put in a lot of effort. From maintaining my figure to improving myself, even though I can't say that I deserve this title, but I did work hard to earn it." 
When asked what she thinks made her stand out from her fellow delegates, Denice said that it could be her humourous personality that won over the judges.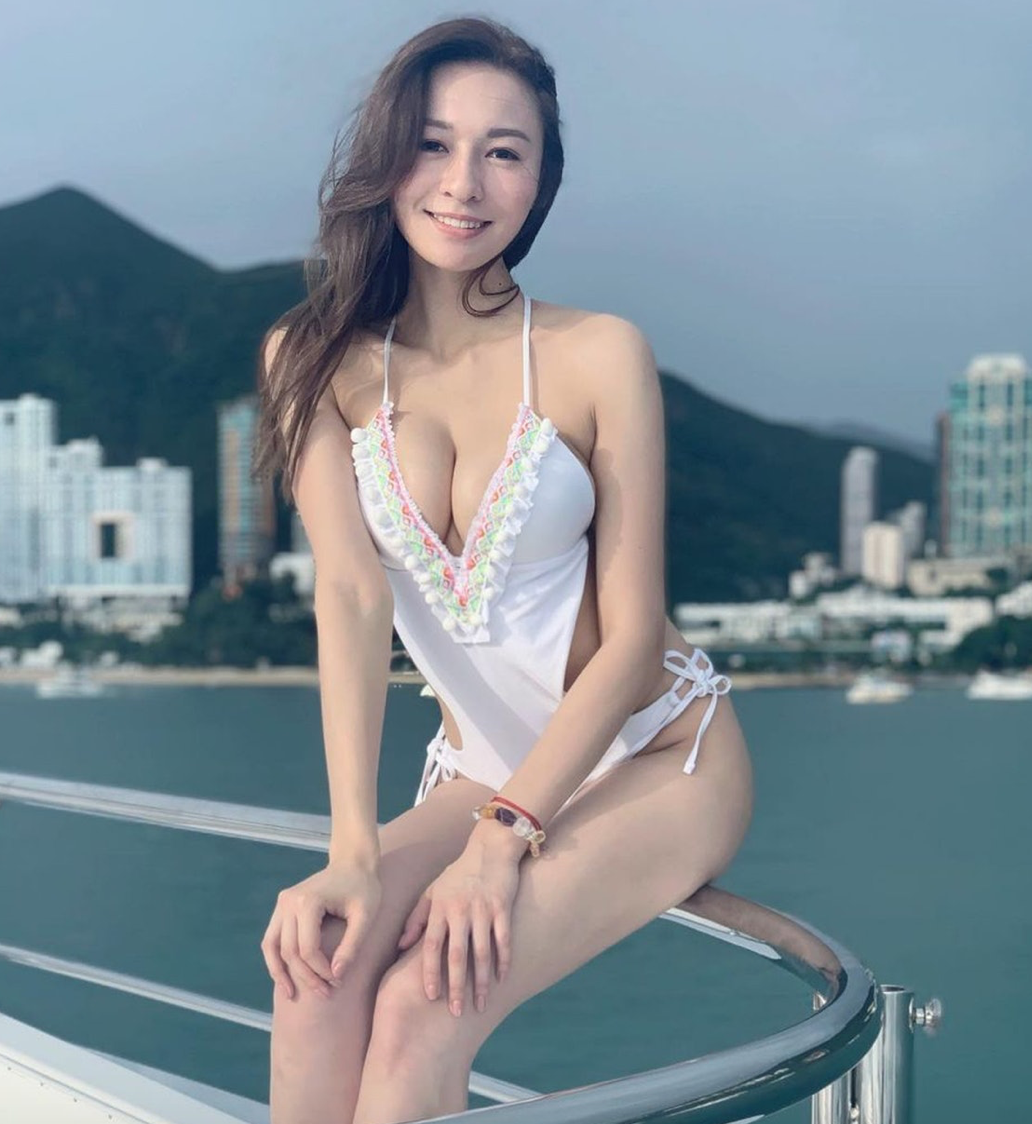 She's pretty AND funny? Damn.
Humourous is one way to put it. 
Some years back, during an interview with ViuTV, Denice revealed that she had five sexual partners, which quickly led netizens to dub her as a new generation "sex bomb".
When asked about what she said then, Denice admitted that she was just trying to "make [herself] standout more back then", and that she didn't think what she said would stick with her for so many years.
When asked if she regrets it, she said it was "a very valuable lesson" and that she has now "learnt that every word [she] utters will last for a lifetime."
However, Denice is not going to change her forthcoming nature. She averred that as long as her conscience is clear, she wouldn't care about what others think of her.
She also said that if TVB arranges for her to go on such talk shows again, she would follow the company's arrangements as she believes that "the [TVB] will make the best choices for [her]."
Photos: hk01, star.ettoday