Ex TVB Actress Bernice Liu, 43, Finally Graduates From Uni After Putting Studies On Hold For 20 Years
She is now making up for lost time and is pursuing a Master's degree.
Former TVB actress Bernice Liu shows that it's never too late to follow your dreams, or to pursue your education.
Earlier this week, the 43-year-old shared that she has finally graduated from university after putting the brakes on her studies for a career as an actress some 20 years ago.
Then, she was pursuing a Bachelor of Commerce degree at the University of British Columbia (UBC) in Vancouver and was offered a contract with TVB after winning Miss Chinese International 2001.  
What was supposed to be a break for a term turned into a career spanning more than two decades.
However, her studies was always at the back of her mind. So in 2018, she decided to return to school and re-enrolled in the same course at UBC.
She completed her degree in 2020 but due to the pandemic, her graduation was postponed.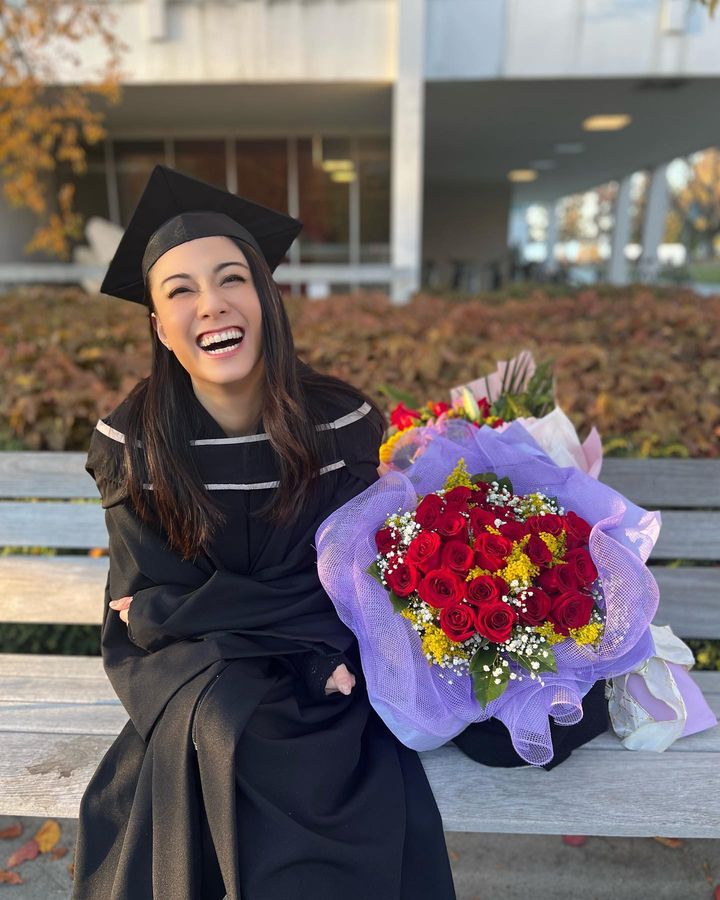 Achievement unlocked
After a two-year wait, Bernice finally got to have her convocation recently and she proudly took to socials to share snaps from her graduation as well as thank those who supported and challenged her throughout her educational journey.
"It's been quite a journey… but I did it!" said Bernice.
"You know who you are. Without the balance of love, life, and serendipitous events… I would not be who I am today. I know I still have a lot of things to learn, live, and experience… but am grateful for what Mr.G has gifted me with. There's a reason for everything, and I try not to question anymore, but appreciate to the fullest all that has happened, is happening, and will happen. Can't wait to continue this journey together," she wrote.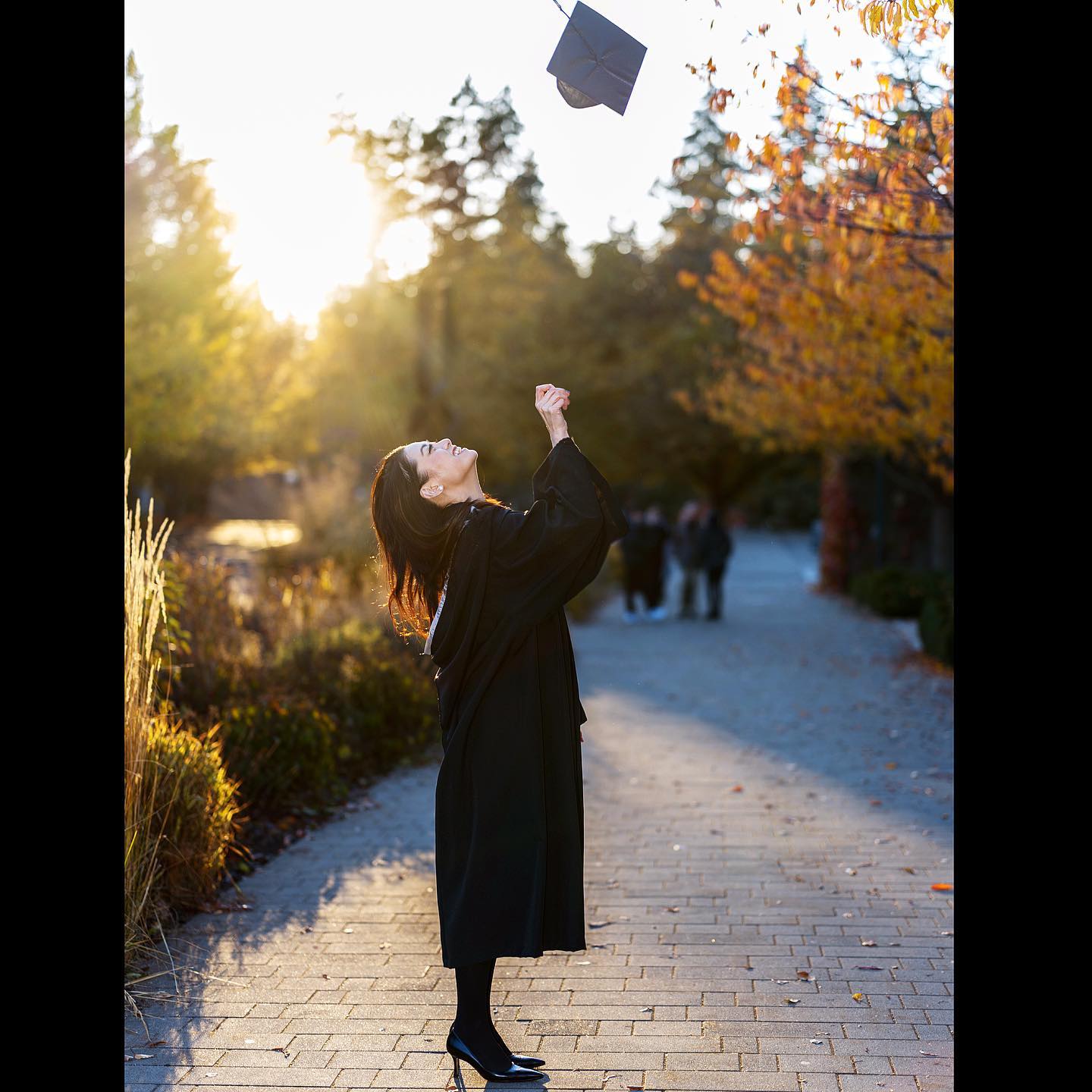 Graduation is not complete without tossing the mortarboard
In an interview with Oriental Daily, Bernice shared how overjoyed she is to fulfill her dream.
"My parents are very happy to see that I have finally graduated. This time I also got to meet my grandpa, so we can celebrate as a family. I also got to meet up with my onscreen dad Paul Chan and actor Michael Miu. I am very happy," she said.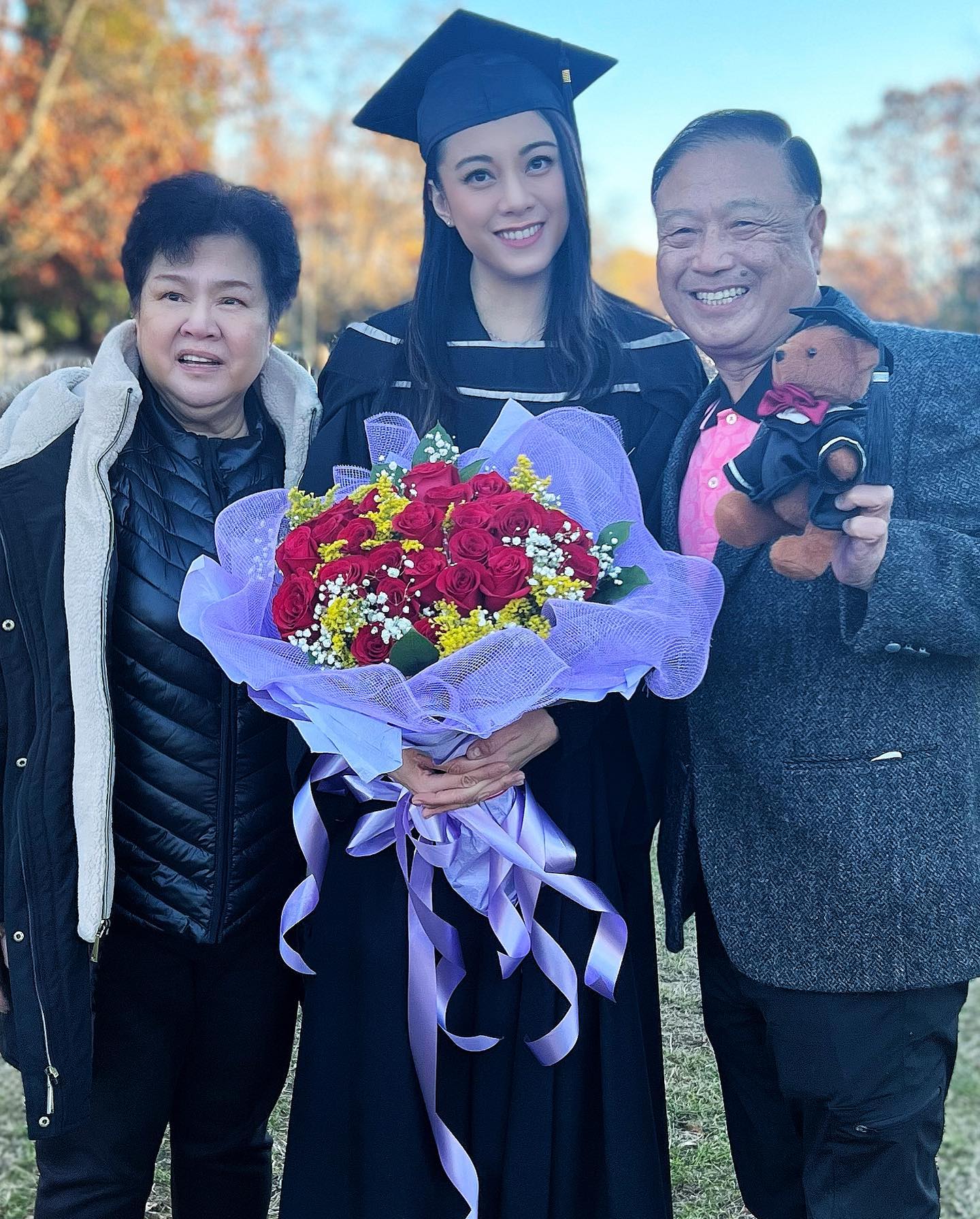 Bernice with her parents
Looking back, Benice said the couple of years when she was juggling work and studies were gruelling.
Then, she was filming ViuTV drama Till Death Do Us Part and had to fly back and forth Hong Kong and Vancouver every week, but was thankful that the producers were very accommodating to her schedule. 
"That process was very difficult but I am reaping the rewards now," she said.
And she's not done.
Bernice revealed that she is pursuing a Master's degree as well as a "business-related Global Programme" and that she will be very busy the next 17 months.
Watch Bernice on Lion Moms on meWATCH: