Fans Lament Closure Of HK's Iconic Lin Heung Tea House, Where In The Mood For Love Press Conference Was Held
Yet another Hong Kong culinary institution gone.
Two months after the unexpected sinking of Hong Kong's iconic Jumbo Floating Restaurant, the city has lost yet another culinary institution.
Lin Heung Tea House, one of Hong Kong's few remaining traditional dim sum restaurants, left fans devastated when it announced its sudden closure on Tuesday (Aug 9).
Its parent group, HK Lin Heung Catering Group, said in a Facebook post that the century-old restaurant in Central had shuttered and thanked customers for their years of support.
The tea house said in a separate Facebook post that the owners had tried their best to keep the restaurant going, but it was still defeated by the pandemic. It added that they hope to see everyone again.
According to reports, the troubled restaurant owed its landlord rent amounting to millions of Hong Kong dollars. Its staff have not been paid their salaries since April.
Its sister restaurant Lin Heung House in Tsuen Wan has also closed, while their Sheung Wan outlet Lin Heung Kui, which is under different ownership, remains in operation.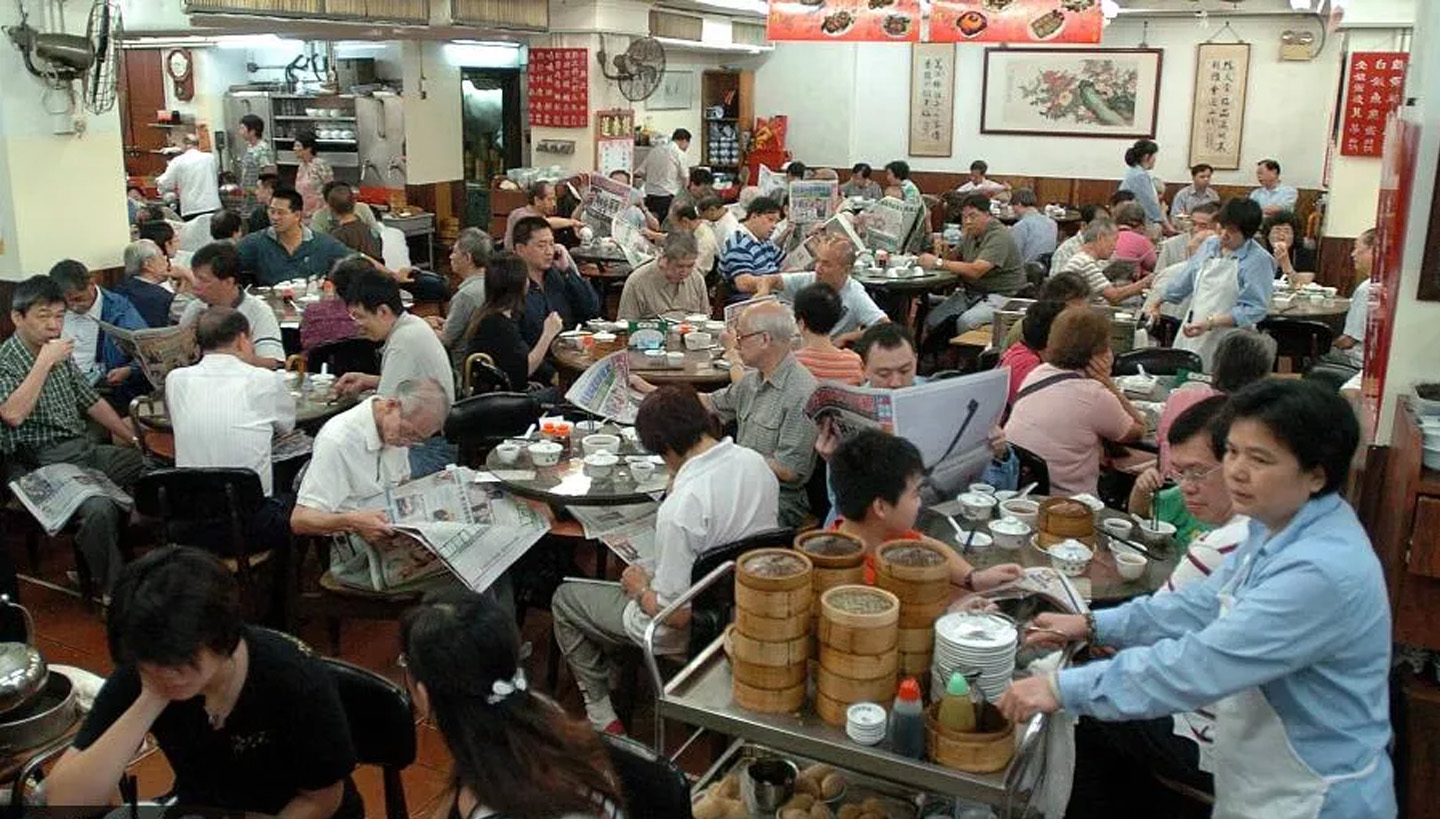 The tea house in its heyday
Lin Heung started out as a cake shop in Guangdong in 1889 selling bridal pastries and mooncakes. It began serving dim sum in the 1920s and has become one of Hong Kong's most iconic tea houses.
Famed for its old school décor and nostalgic vibe (it's like time has stood still for the past 50 years), the tea house is popular among locals and tourists alike for its authentic yum cha experience.
It has appeared in several movies like The Longest Summer (1998) and Love Is Elsewhere (2008), and is best remembered as the venue for the press conference of Wong Kar Wai's In the Mood For Love in 1999.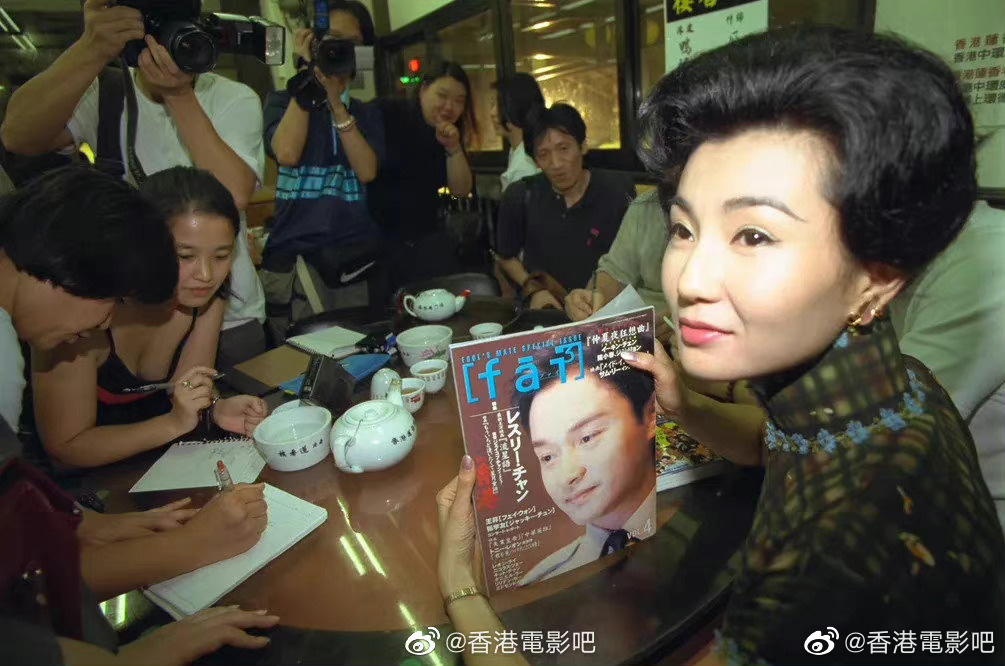 Maggie Cheung at the movie's press conference
Following news of its closure, fans expressed sadness over the restaurant's demise and began reminiscing and sharing photos from the media event, where the film's stars Maggie Cheung and Tony Leung showed up dressed in character in '60s garb.
"Like treasure, it has become a memory," lamented one netizen, while another wrote: "If there's a place that you want to visit, don't wait or hesitate. The old will not always be around."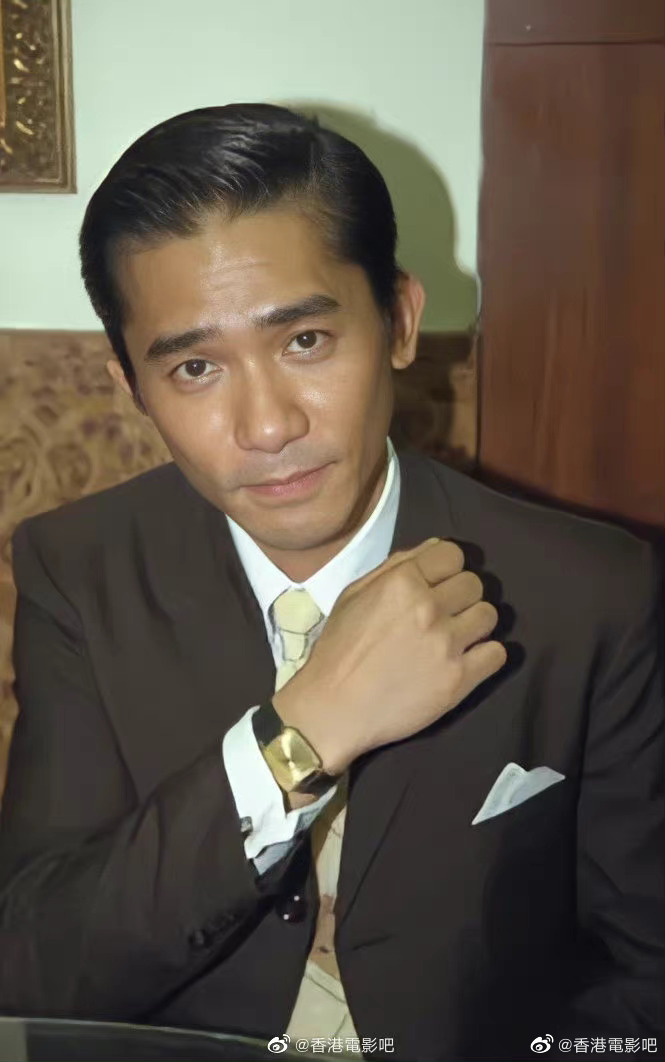 Tony fits right in the retro aesthetic
This is not the first time the tea house has faced closure.
The restaurant previously announced in 2019 that it would close at the end of its lease, but bounced back after renewing its contract with the landlord. 
Photos: 香港電影吧/Weibo