Felicia Chin On Getting A Live Chicken As A Wedding Gift In Africa And How She's Learning To "Adjust To Office Hours" At Her New Job
Felicia, who was recently in Zambia for work, also shared with 8days.sg why a chicken dish prepared for her by a family there moved her to tears. 
It has really been a year of new experiences for Felicia Chin. 
Not only did the 37-year-old actress take the leap of faith to embark on a new career earlier this year, she recently went on her first work trip as a World Vision Ambassador to Zambia.
There, Felicia also got to meet three children, Constridah, Liness and Mwansa, whom she has sponsored for years, for the first time. 
When 8days.sg spoke to Felicia over the phone last week, she described the week-plus-long trip as an "eye-opener".
"I felt like I was transported to a different world yet it was so beautiful 'cos they really used their hearts to welcome their guests," she gushed, her usually exuberant voice now filled with gratitude and wonder.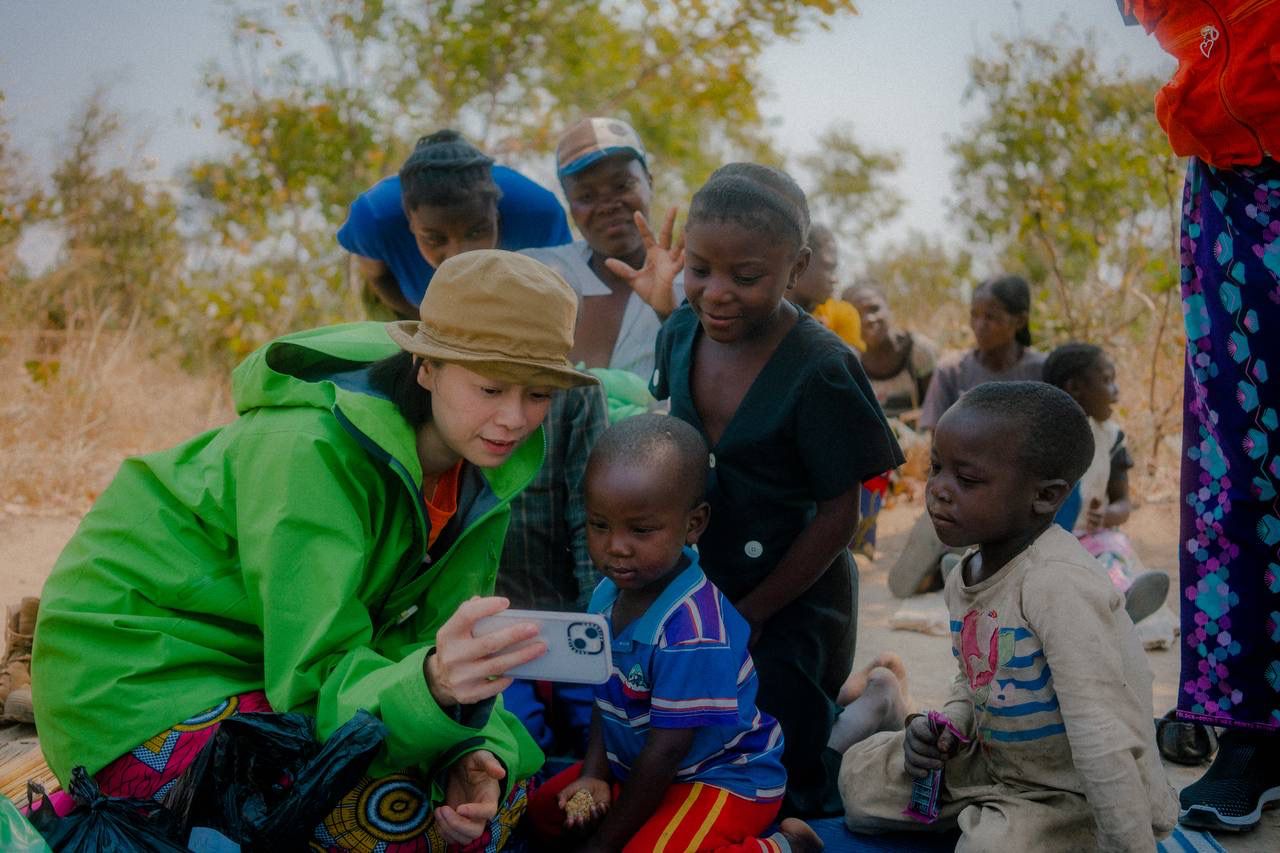 Feli with the kids in Zambia
8DAYS.SG: Welcome back! We could tell that the trip to Zambia was a really fruitful one for you.
FELICIA: I think reaching out to others, being able to bless others and knowing more about different cultures have always spoken to me. So I was very excited to visit Zambia, I've never been to Africa before.
I was also a little nervous 'cos I didn't know what the whole experience would be like since I haven't really spoken to many Africans before. But they're really some of the most open, generous, and kindest people I've ever met.
How did you feel when you met the children you've been sponsoring?
I took part in a program called Chosen this time round, it's special 'cos normally we get to choose the children we want to sponsor through their photos and descriptions. But this time, it's the other way around. The children looked at our photos and were given a choice to pick who they wanted to sponsor them. I thought this is a beautiful thing for the children to experience.
My sponsored child is called Constridah, she's about 10 years old. When I first met her, she was a bit shy, but nonetheless I still hugged her (laughs). We danced together and we sat down to have a little conversation. I just liked her quiet and calm beauty to be honest. She's quite the opposite of me, I'm a bit chatty and more extroverted, so it was a nice contrast.  
Before I left, I also gave her my hat (laughs). I gave a lot of my stuff away. There was a day we went to a pre-school and we wanted to give bags to the children, but we were two bags short so I emptied the sling bag that was on me and put it on a little girl as well (chuckles).
The next day, I got to meet the other two of my sponsored children, Liness and Mwansa, whom I started sponsoring in 2018. It was my first time meeting them and I felt so welcomed when I visited their village. I even cooked their meals with them.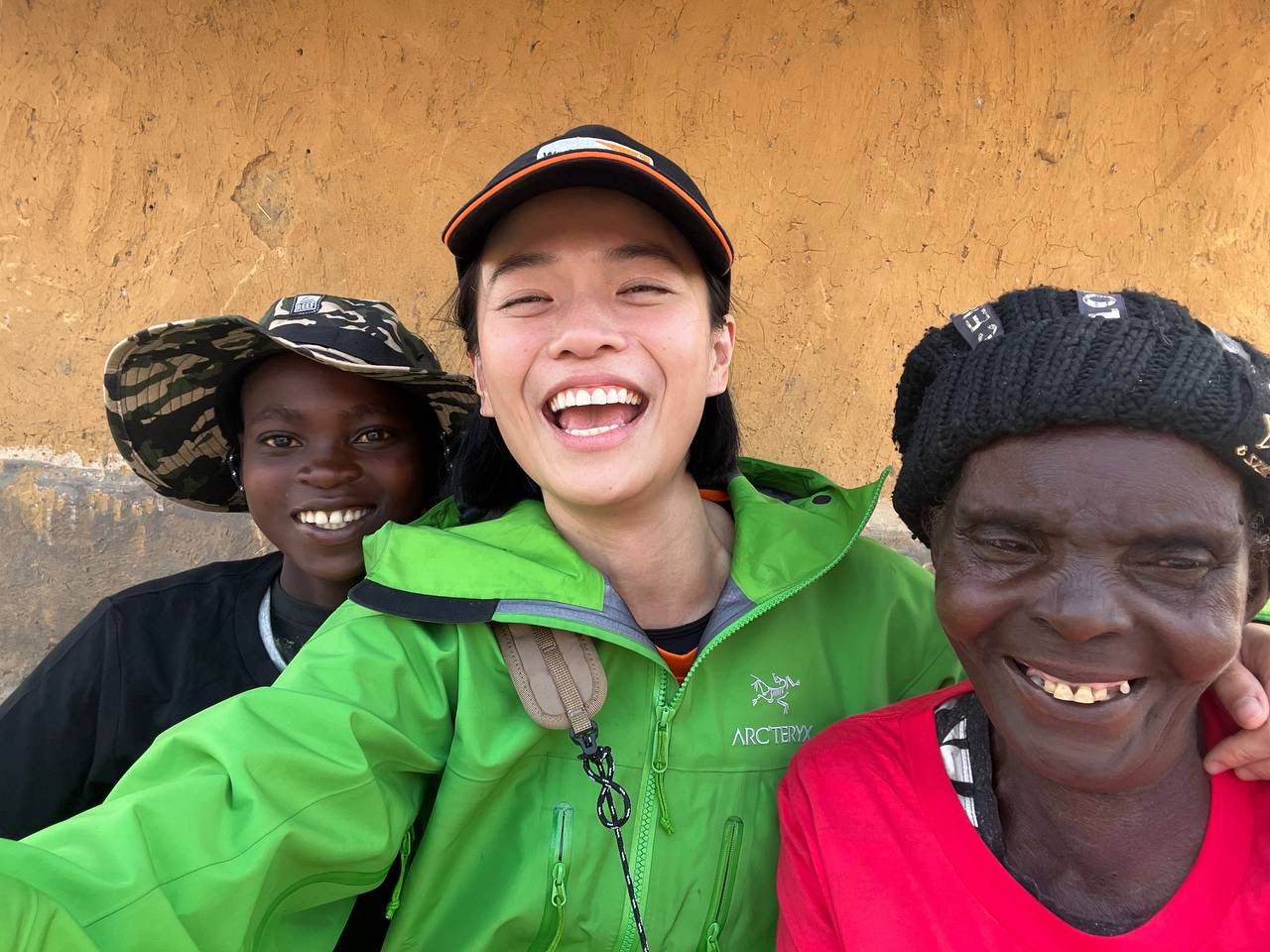 Felicia with Mwansa and his grandmother
Was there anything that happened during the trip that was really memorable for you?
Something that really struck me was when I sat down to eat with Liness, her mom and sister. I asked Liness what her favourite dish was and she said the chicken, but I noticed she only took a very small bite. So I asked them how many chickens they have and they told me four, and they actually slaughtered one just to welcome us to their house.
I was so moved that I cried. They're really not well-to-do at all yet they are so generous. 
Even for my other sponsored child, Mwansa, he's 13 and lives with his grandmother who's quite old. His parents are not with him so he doesn't have a very complete family but he's still very bright and cheerful. When I saw him, he came over and gave me a very big hug, and was just very excited to show me around.
Both Liness and Mwansa also made parting gifts for me. Liness actually collected paper to piece together to become a basket. She took a week to make the whole thing. Mwansa collected hay and bound them together to make me a broom. He said he used one day to make it lah.
These are really invaluable gifts so I brought them back home.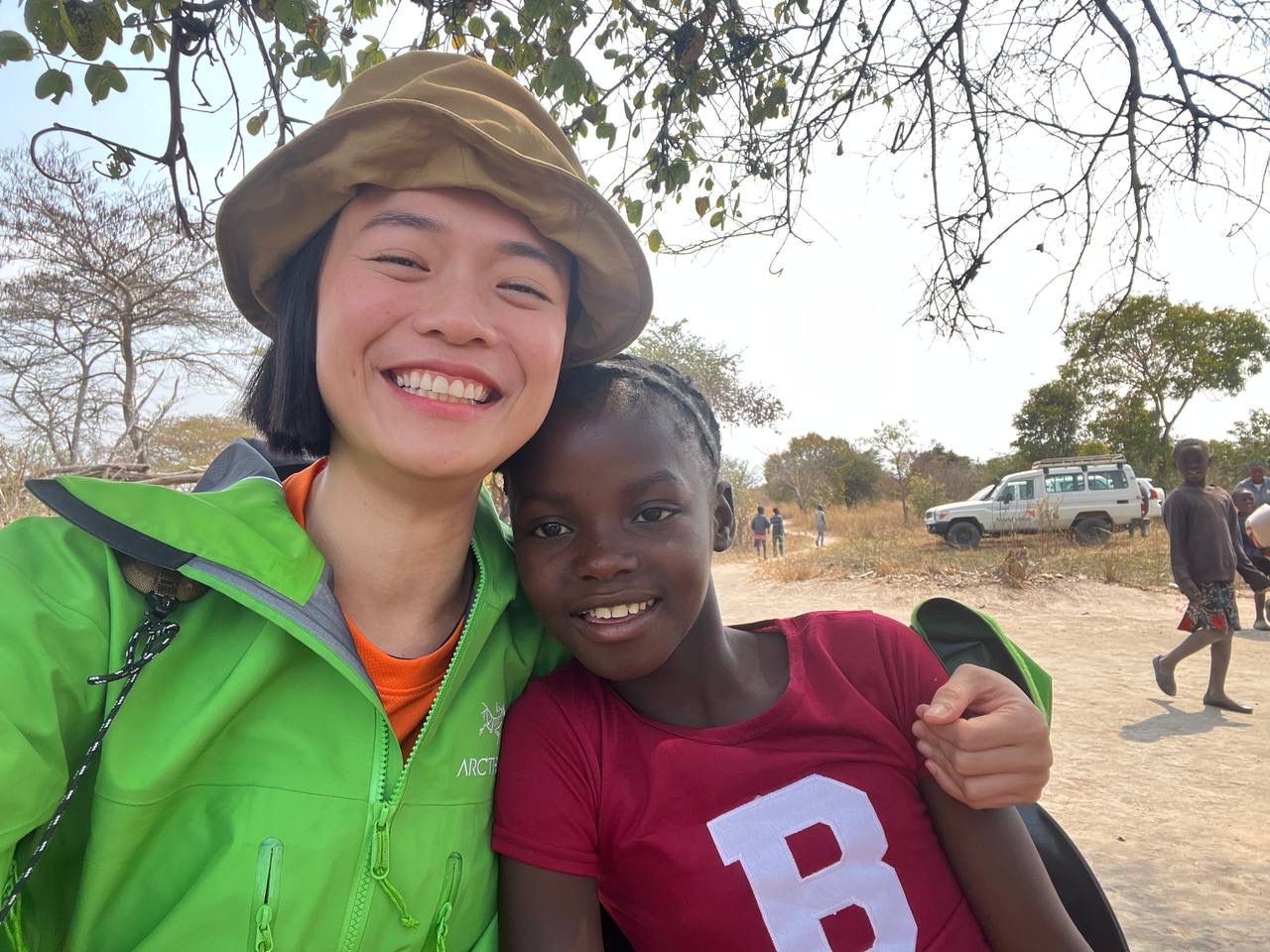 Felicia with her sponsored child, Liness
What would you say was your biggest takeaway from this trip?
I'm just really moved by their sincerity, and that despite the struggles they have to go through, they can still sing and dance to welcome people into their homes. 
And they have a really thankful heart. I gave some snacks to the kids and their mum, she's called Mary, broke into a song to thank me. 
Also, I always bring with me this photo of me and Ming Jie (Jeffrey Xu), and I just wanted to share about my life and my family with them. I told Mary, "Oh I just got engaged" and she was so happy for me. Then she said: "For your wedding, you have to get chicken from me." In the end she really went to find probably the fattest chicken she has and gave it to me. You know, a live, fat chicken. 
So I asked her, "How many chickens do you have?" 'cos these livestock are so precious. She only has 10 and here she is wanting to give me, a stranger whom she's met for 10 minutes, almost all that she has. 
I really wanted to bring the chicken back but I wasn't able to (laughs). But I did accept the gift 'cos we felt it would make them feel good as well. And we actually donated the chicken to another family. 
What do you think has happened to that chicken of yours? Do you think it has been eaten by the other family?

Oh I'm not sure. Maybe they might breed her for eggs too?
Can you spot the chicken?
Now that you're back to work in Singapore, how are you adapting to life working in an office?
I'm not used to eating lunch and then just sitting at the desk (laughs). I think I'll grow horizontally. It's interesting, first time having a desk, first time reporting to work during office hours.
I'm learning to adjust to office hours to be honest. It's a little trying also because I'm studying a leadership course [at Tung Ling Bible School] at the same time. But I'm graduating next week.

I'm still getting used to it. I'm sure Ming Jie, my mum and my friends are all getting used to it (laughs). It's not easy, a lot of things are changing. Like I can no longer meet my friends, or go hiking with Ah Jie on Monday mornings (laughs). 
Now I get the whole Friday night feeling thing, like "Oh yes, it's here! It's a very precious time." I like my work but when Friday comes it feels a bit different. I get kinda excited (laughs). 
Are you excited about having your own office space? Do you decorate your desk?
Yes! On the second day I brought a little sea otter toy that I got from The Night Safari and I put it there. And my colleague, who's younger, said "Oh so cute!" so I put it between our tables. I also pasted the cards that my friends gave me [around my table]. And [on the first day], someone brought me breakfast and wrote a note to encourage and welcome me. I stuck the note on my table too.
How are you getting along with your colleagues?
They're really warm. I mean, the first day I went to work I got a present (beams). They're really chill people. 
At first I was a little nervous cos it was my first time meeting them, like the first day of school that kinda thing? (Laughs) And so funny cos Ming Jie felt like "Why not I send you to work on the first day?" and it meant a lot to me. I felt like I wasn't alone because it's reminiscent of when I went back to school in 2010, when I decided to take a break and went to university. 
I remember at that time I was alone. I still remember on the first day of school I was in the car park, in my car, and from afar I saw all the students streaming into school. And because I missed orientation, so people already had their groups of friends but I was all alone. I kept telling myself "It's okay, Felicia" and mustered up the courage to just go in by myself. 
So what would you say is the biggest difference between working in the office and filming?
I have to do my own hair and make-up leh, and choose my own outfit as well (laughs). When you're filming, you're so used to just showing up and have everything done to you. Now I have to do it on my own, which is good, but on the first day I was like "What should I wear?" (Laughs) 
Photos: Felicia Chin
Catch Feli in her last drama When Duty Calls 2 on meWATCH below: