Felicia Chin Leaves Mediacorp To Join Faith-Based Company
We'll still be seeing quite a bit of Feli, whose last day with Mediacorp is Jun 30, on social media.
Felicia Chin, 37, surprised everyone this morning (June 23) when she announced that she's leaving Mediacorp to embark on a new journey.
Speaking over the phone with 8days.sg, Felicia explains that her decision to pivot from acting was one that had been on her mind since the start of this year.
And for those wondering, no, she was not waiting to win her last Top 10 Most Popular Female Artiste Award to make the decision.
So what will she be doing?
"I feel very blessed to be in so many interesting roles and projects in Mediacorp all these years. Since the start of this year, a lot of things have been happening around the world and I feel like there's a tugging in my heart that [tells me] I should move on. I'm actually going to join a faith based company," says Felicia.
The devout Christian went on to explain that she's joining Hai Hao Ma? and will be involved in their social media platform targeted at the Chinese community. She aims to share messages of hope and "uplift your spirits when you're down, when you feel like you're in a dark spot".
She feels that although there are plenty of platforms available to the English audience, where people can read encouraging messages, such resources are still lacking for the Chinese community.
As for whether she will still act in the future, Felicia says she would "if given the chance".
"There is a flexibility to what I'll be doing, although it is a full time role with this social media platform. But if there are potential projects that are of my interest, where I feel is suitable, I will still have the flexibility to do it. I'll probably still be in front of the camera in my new role, appearing in different series and videos," says Felicia, adding that she'll still have creative expression and freedom in her new role, as they are still developing the content they want to share.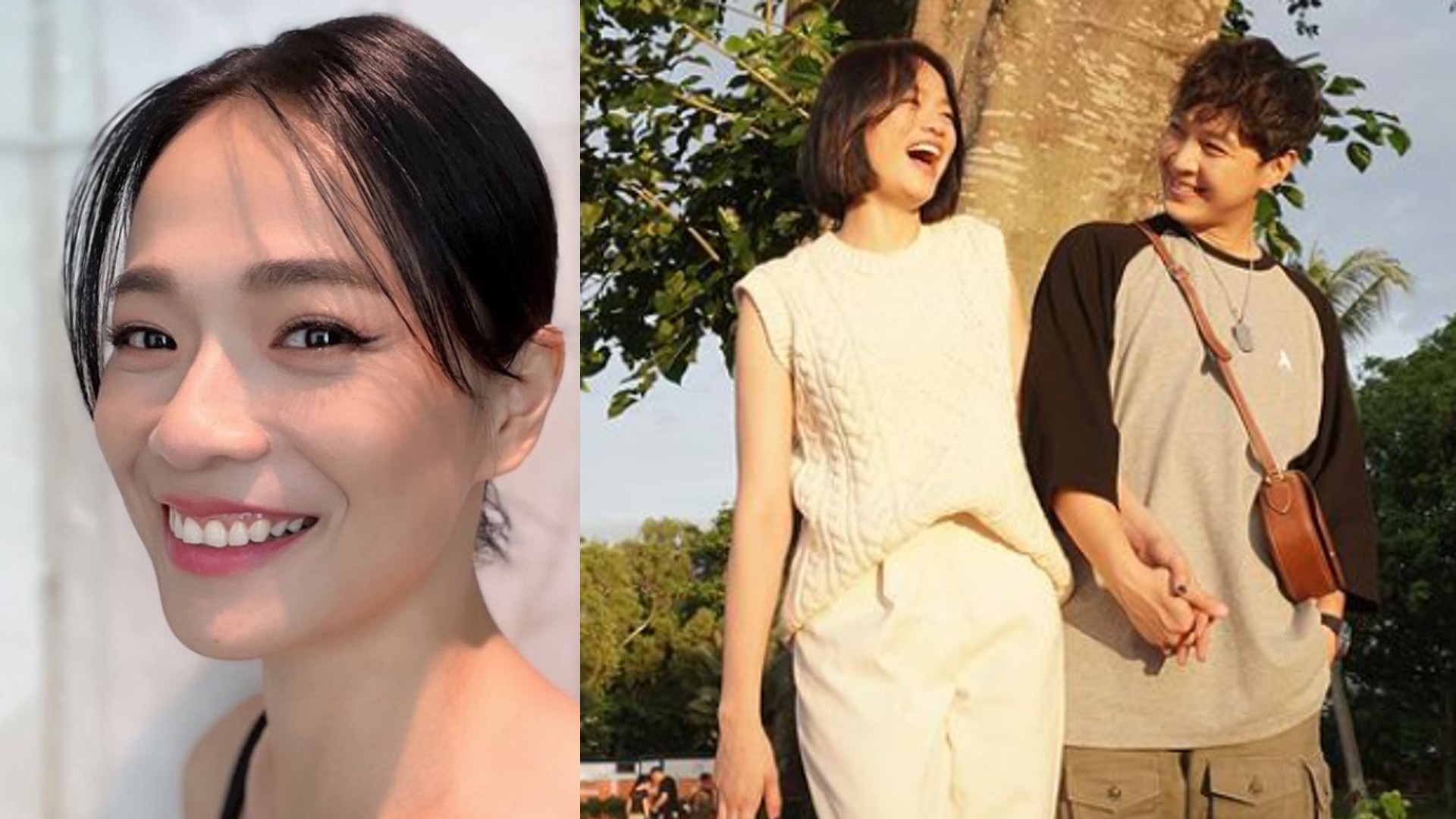 Felicia with her supportive boyfriend, Jeffrey Xu
Felicia also shares that her boyfriend Jeffrey Xu has been very supportive of her decision. "He sees that I'm doing something that speaks out to me and he's very supportive of that," she says.
In a text to 8days.sg, Jeffrey tells us that he will "support her, no matter her decision".
When asked about the difference between her leaving Mediacorp now to embark on this journey, as compared to 2011, when she announced that she was going back to school, Felicia says she is a different person now. 
"When I left in 2010, I think I felt quite empty inside as a person, I felt a little exhausted as well. But right now I feel very full, I feel full with gratitude, new learnings and happier human relations around me. I feel full with love and support and I think there's a huge difference," she says.
Felicia, who recently finished filming upcoming Mediacorp drama When Duty Calls 2, will also be catching up with her fans via zoom tonight. She hopes to still be a familiar figure they can look up to, not because of the successes she's had, but because of the uplifting messages she intends to share.  
Photos: Felicia Chin/ Instagram
Catch the #JustSwipeLah episode on meWATCH to find out if Felicia is ready for a 9-5 job, or watch the video below.