Felicia Chin Says She Fears "Disappointing" Those Who Support Her If She Doesn't Win Her Final Top 10 Trophy At Star Awards 2022
Time to cast your votes for Feli, everyone!
We're a week away from Star Awards 2022, and ahead of local showbiz's biggest night, 8days.sg managed to catch Mediacorp actress Felicia Chin, 37, for a quick chat about her preparations for the big day.
Towards the end of our call, the actress pauses mid-answer, before going on to describe the last two months (ever since this year's nominees for the Top 10 Most Popular Female Artistes were announced), as a "special period" in her life.
Well, special is one way to put it.

For those who might not recall — Feli was the hot favourite to receive a Top 10 award last year. After all, she was just one trophy away from ascending the ranks of the All-Time Favourite Artistes.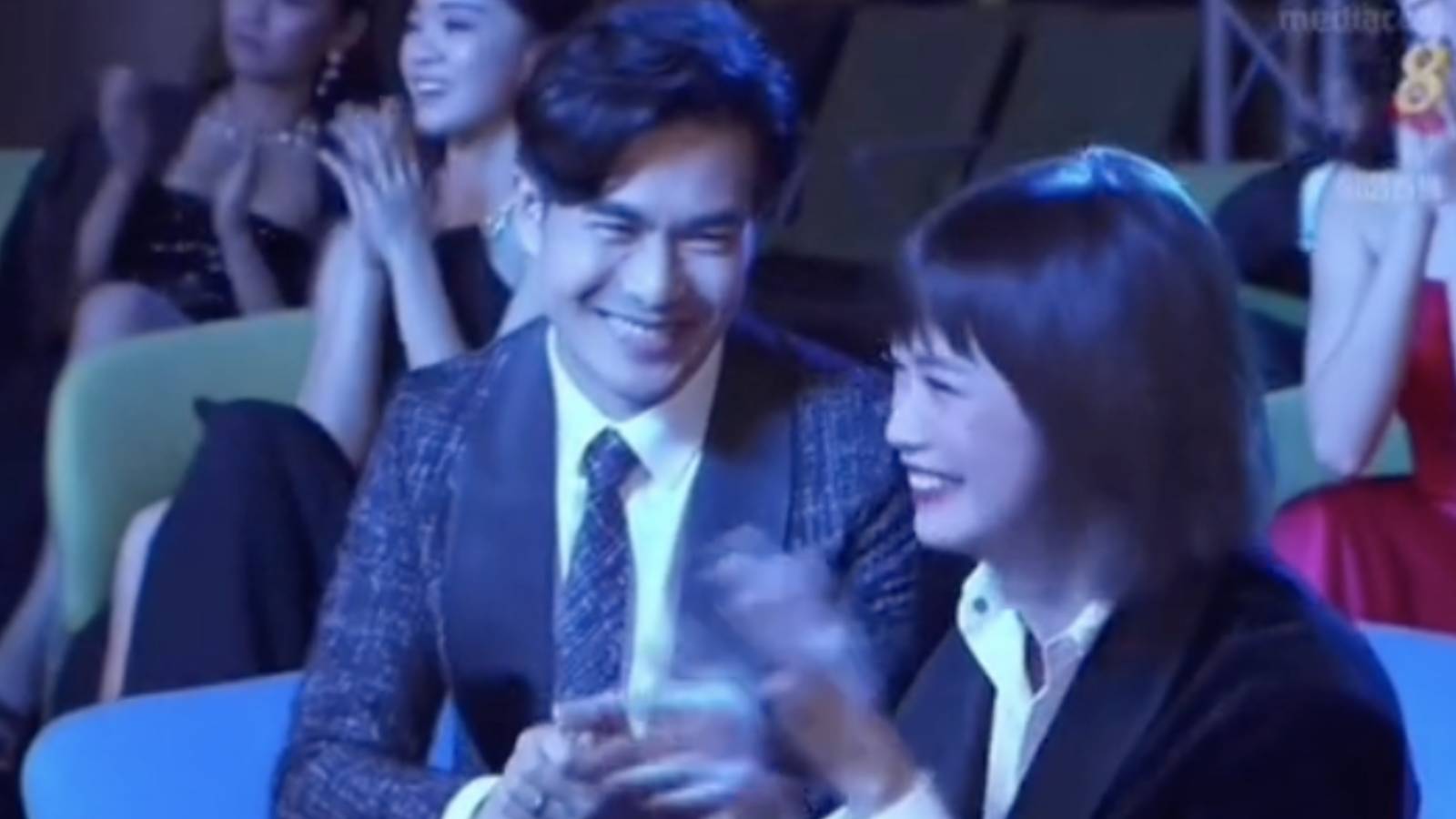 All in good fun
However, it was not to be.

For everyone watching at home ('cos social distancing, remember?), their feelings about Feli's surprise ouster was perfectly illustrated on the face of Pierre Png, who was seated next to her — from all-out anticipation (it's her final Top 10 award!) to a sinking mix of ruefulness and confusion as the final names were announced.
In case you were wondering, Feli says she was thankful she had Pierre next to her.
"He has always been cheering me on and he's one of my biggest supports in this industry, right from when we first acted together in Portrait of Home. Pierre's one of the first few people that I knew in this industry, so yeah, I hope that I get to sit next to him this year also," she laughs.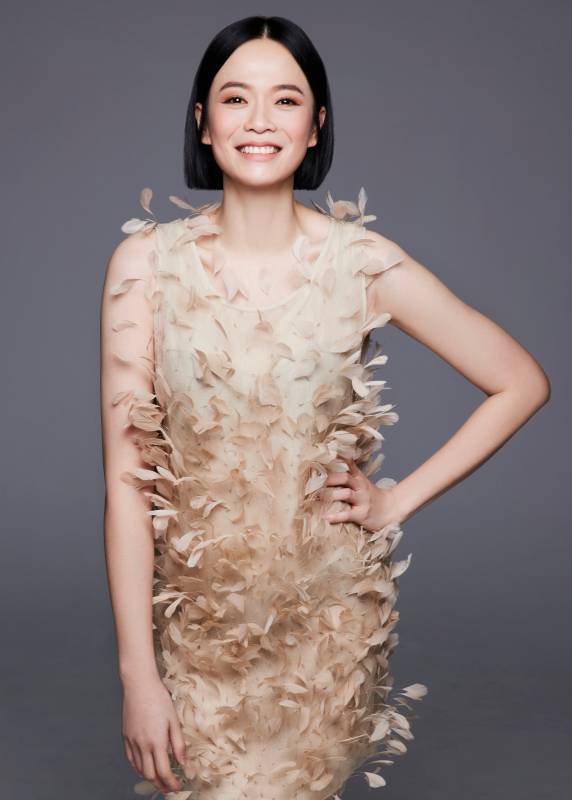 Sometimes, it's not the trophy that matters...
Anyway, a year on, Felicia shares that she still feels the same as she did last year — "grateful" and "touched" by the outpouring of support.
"Maybe now that it's the second year, I'll feel a little bit more pressure 'cos people will be like — 'Aiyah, this year sure get one lah (sic)," she laughs.
"Everyone is really quite excited for me, and, I'm very touched lah. There'll be like, actors, or colleagues who will come up to me, and even [members of] the public, who'll be like — 'I'm voting for you', and all that. I feel so touched. [Rather than feeling stressed], it's more of a fear of disappointing others," she goes on to say.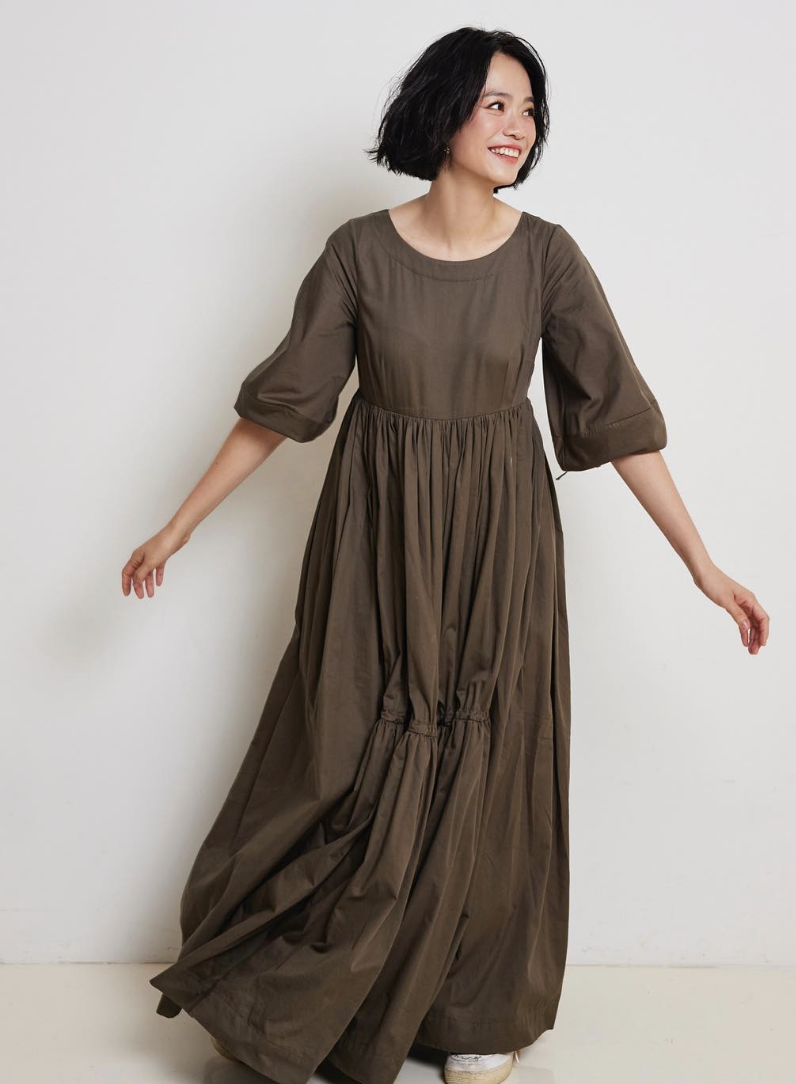 ... Though of course, a win would be nice
Felicia also shares that her mum has been working extra-hard to secure votes for her, even sending the link to vote to her group chats.
Similarly, Felicia's boyfriend, Mediacorp actor Jeffrey Xu, has been voting every day, even setting an alarm for 12:01am just to make sure that he doesn't miss a single day.
"It's really sweet, and these are the things that I hear [from my loved ones]. And I think sometimes it moves me, even more than... (sigh) — should I say this — even more than just taking the trophy, if you know what I mean. 'Cos the trophy means a lot, but it's the stories behind [the trophy] that really gives weight to what we are holding in our hands. Even if we don't hold something in our hands, we know these stories, and that's what really moves me as well," she says.
"I think as long as I have tried my best, I will just focus on enjoying the moment. No red underwear or those kind of things lah ," she adds.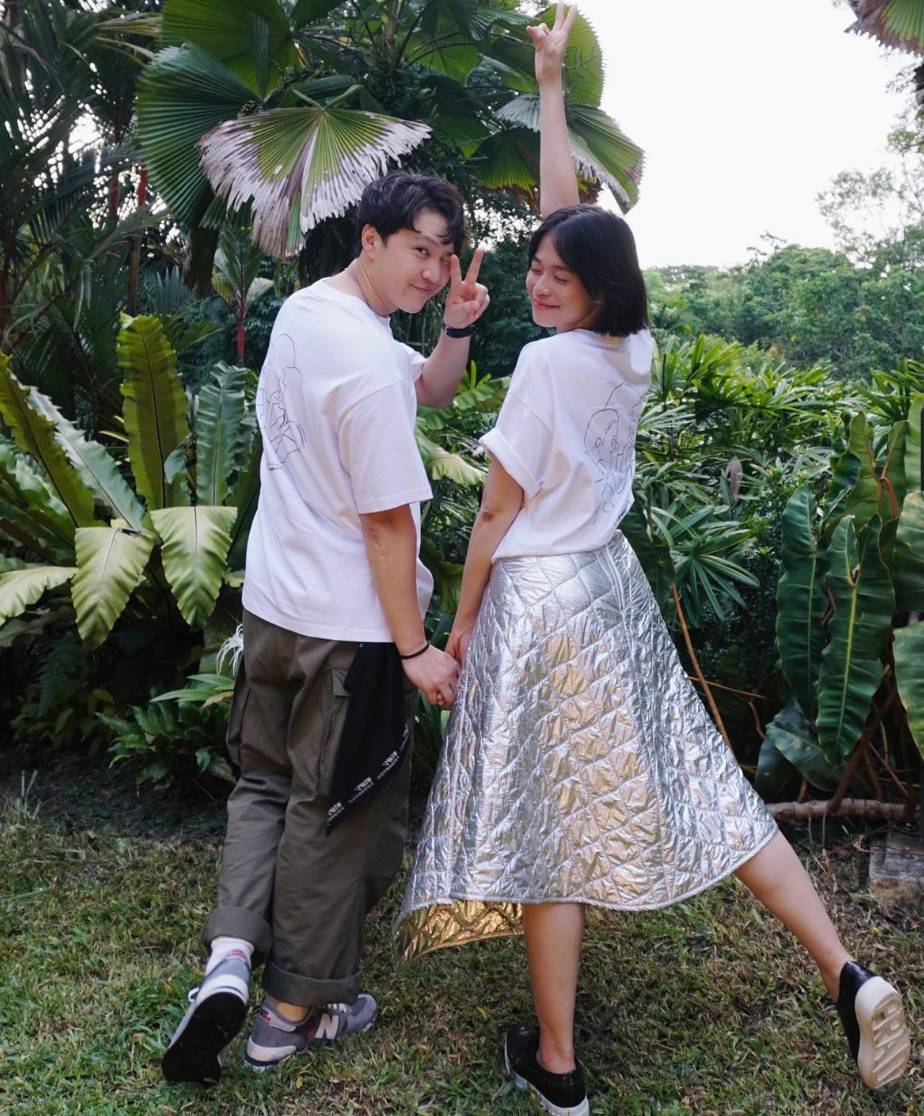 Felicia and Jeffrey
Photos: The Celebrity Agency, meWATCH, Felicia Chin/Instagram
Felicia is nominated for the Top 10 Most Popular Female Artistes award at Star Awards 2022.
Click here to vote for Felicia or your favourite star. Online voting ends April 24, 8.00pm.
Catch the Backstage LIVE event of Star Awards 2022 from 3.30pm - 10.30pm on meWATCH or Mediacorp Entertainment YouTube Channel on April 24 (Sunday).
The Walk Of Fame will be from 5pm - 6.30pm, on meWATCH, Ch 8, Ch U, and Mediacorp Entertainment YouTube Channel on the same day.
It will be followed by the main Star Awards 2022 Awards Ceremony from 7pm - 10pm on meWATCH, Ch 8, Ch U, and Mediacorp Entertainment YouTube Channel.
The repeat telecast for the Walk of Fame and Award Ceremony will air on Ch 8 from 2pm - 6.30pm on May 1 (Sunday).