This Flat Has Separate His & Hers Bathrooms After A $60K Reno: "It's More Convenient, Especially For Emergencies"
No need to fight for the bathroom. How's that for a game-changer?
This four-room flat in Tampines looked like the typical BTO unit before Nicol and his wife YJ moved in.
By the time the two-month-long renovation that cost $60,000 was completed, the 31-year-old e-commerce logistics manager and his missus, a 29-year-old sales support executive, had a home that was unconventional in more ways than one. The couple and their interior designers, Aloysius Ong and Sharmaine Seow of Insight.Out Studio, share more about the transformation.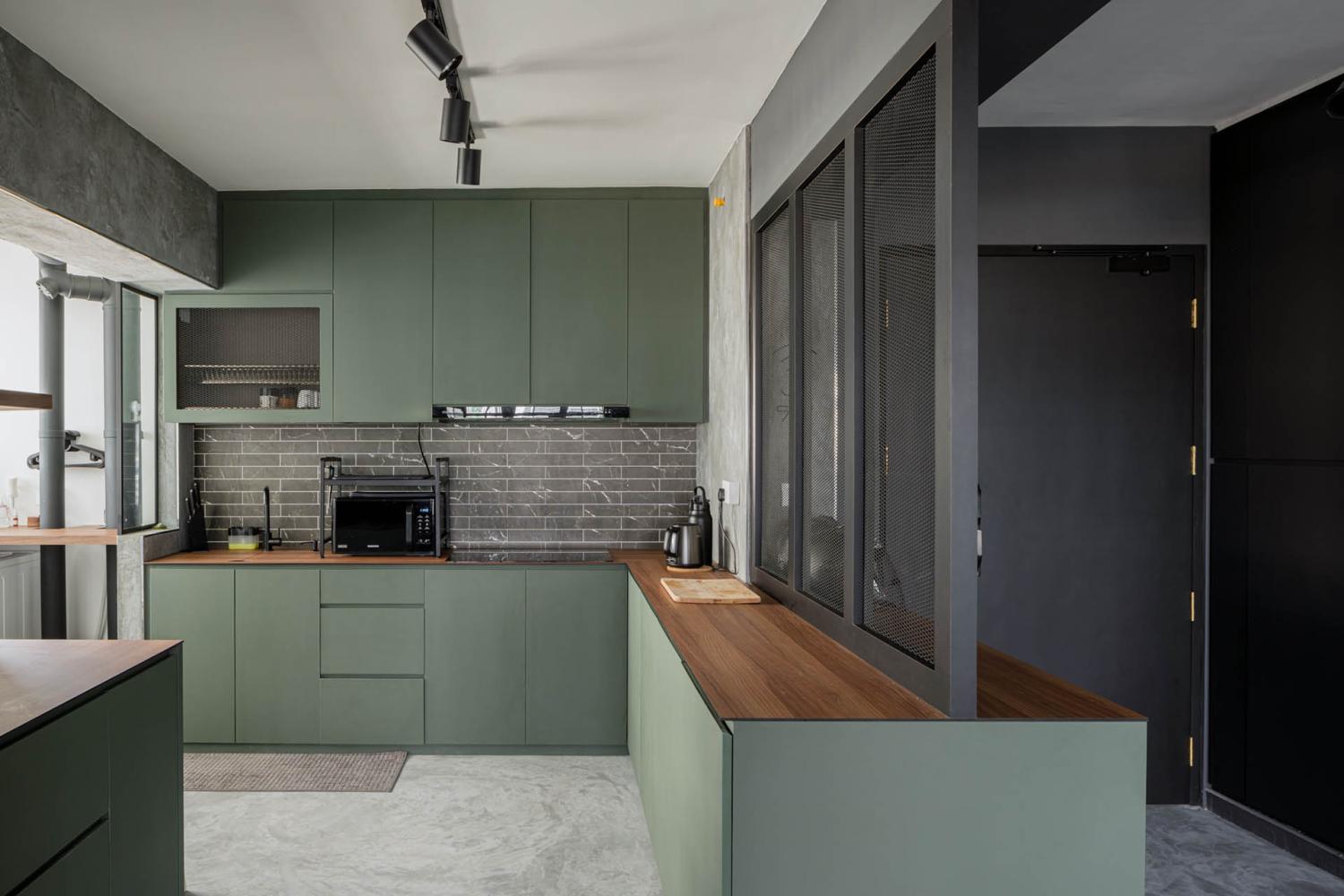 Separate his & hers bathrooms
For starters, the 1,001 sq ft flat has separate male and female bathrooms, instead of a master bathroom and a common bathroom like most homes.
His and hers bathrooms
"We've always thought it was a good idea to have separate bathrooms as it's more convenient, especially for 'emergencies'," the couple tells 8Days.sg.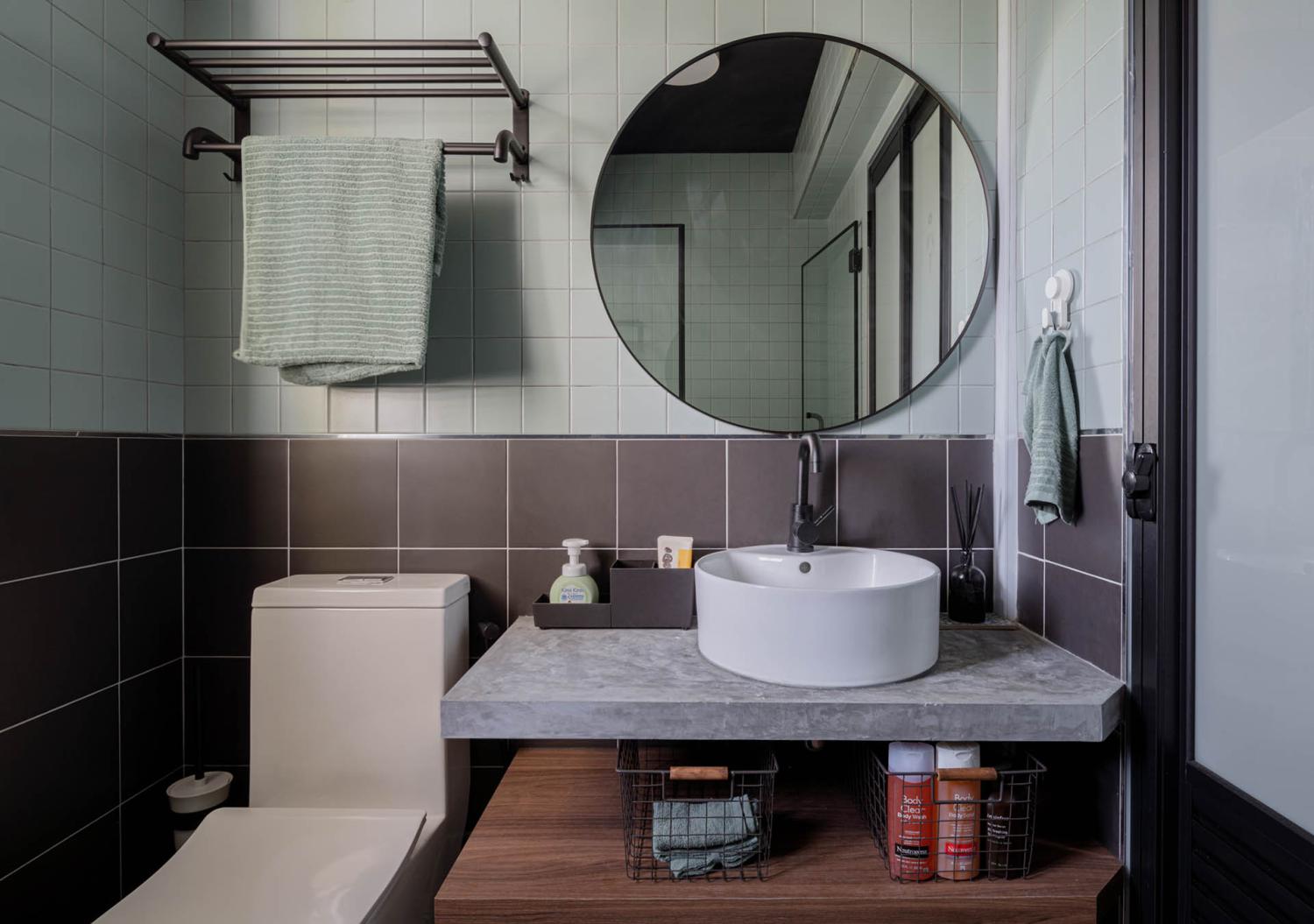 Ladies...
...and gents.
Having lived in the flat for some time now, the couple maintains that there are no cons to their unique bathroom arrangement — in fact, it helps reduce their preparation time without having to worry about the other person's bathroom schedule.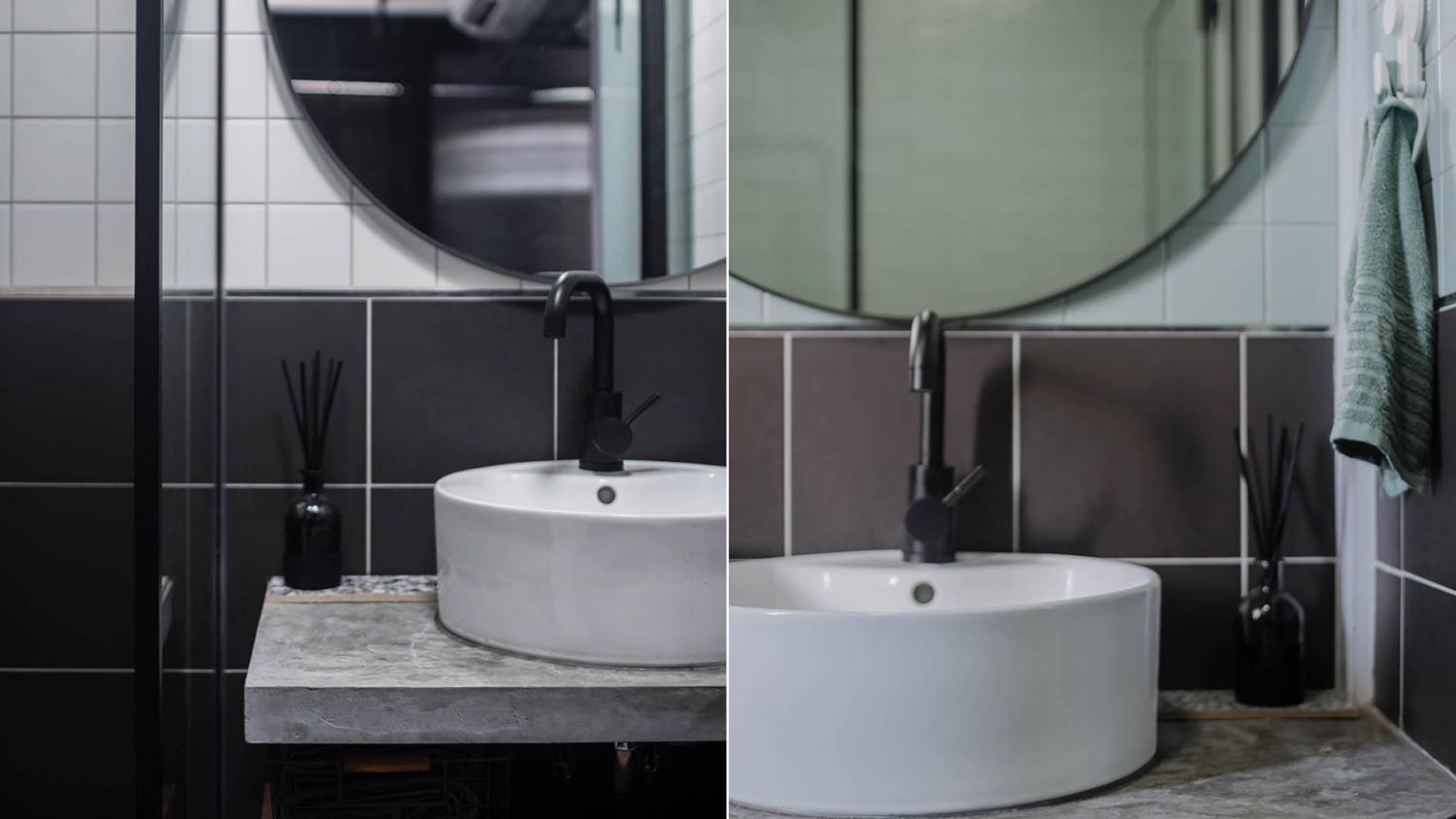 Both bathrooms have similar designs and are decked in similar materials albeit in different colours.
Nicol and YJ are also responsible for cleaning their own bathrooms. "This removes the typical arguments like, 'Can you clear the hair from the drain?' or 'Why is the toilet seat up again?'" they quip.
And no, they don't force their guests to use the bathrooms according to gender when they visit, but most will do anyway.
All bedroom walls torn down
Thanks to a layout overhaul, both bathrooms are situated within the master bedroom. But that's just one of many floor plan changes made to the flat.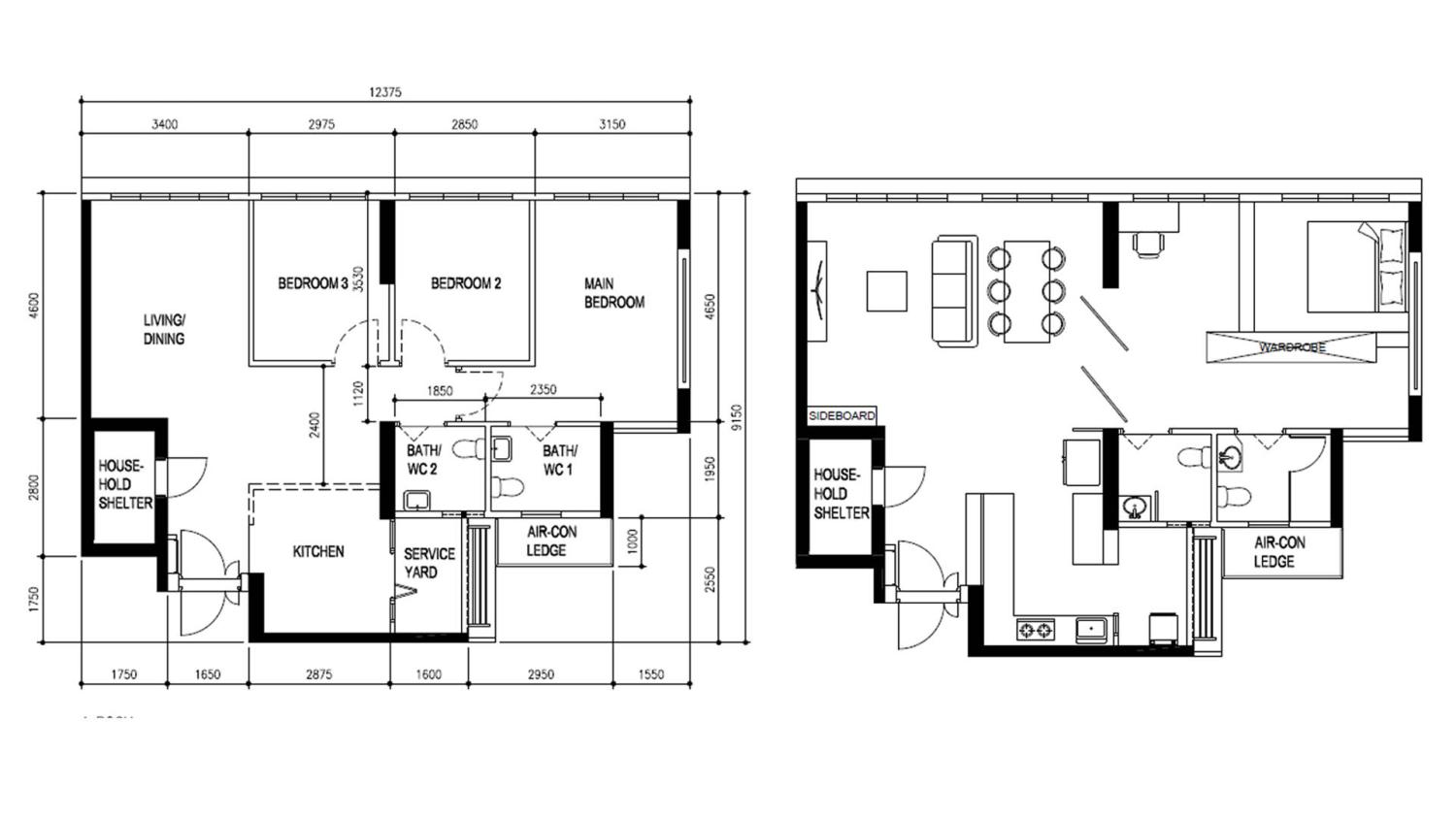 Left: The original floor plan. Right: The current floor plan.
The home originally had three bedrooms, but all room walls were knocked down, turning it effectively into a single-bedder home, albeit a very spaciou one. In essence, there are two main spaces in the house — one is a public area comprising the living, dining and kitchen where they host, the other is their private space that is the master bedroom.
The couple knew they wanted a modern industrial style home interior, punctuated with touches reminiscent of a New York loft, like a brick wall in the living room.
Cement screed flooring was used throughout, and the green carpentry and black finishes in the kitchen add to the look.
Smart space planning for the master bedroom
The enlarged master bedroom has a statement-making entrance, thanks to this pair of fluted glass swivel doors.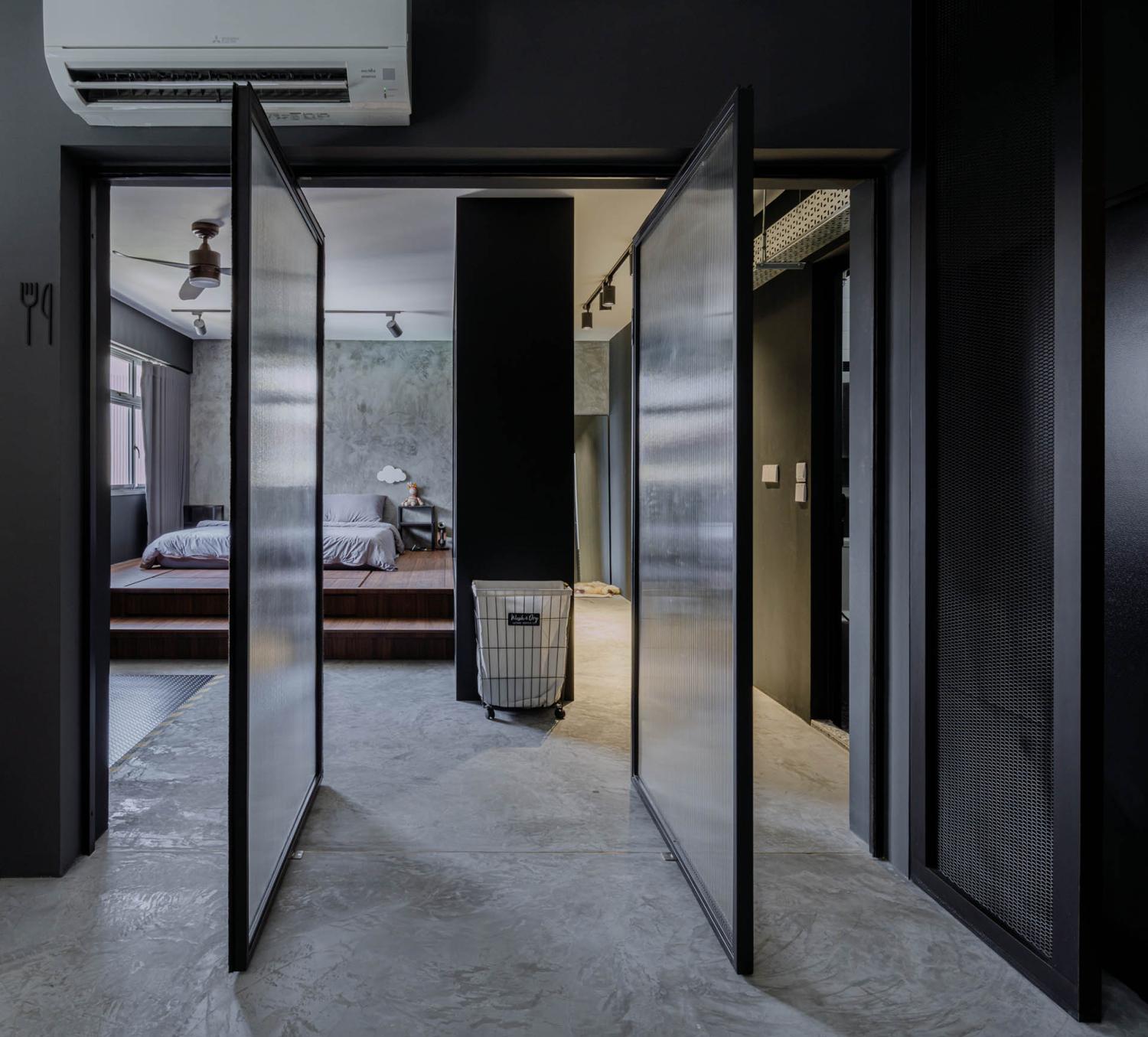 How cool is this?
These doors serve a practical purpose too. Since guests have to enter the master bedroom to get to the bathrooms, opening just one side allows them to head in without passing by the bed. 
A platform bed, which comes with additional storage, complements the dark glass wardrobe panels for an overall luxe look in the bedroom.
Nicol and YJ also did away with a main gate at the entrance. Having their unit number etched into the cement screed flooring at the entrance is another unique touch.
Photos: Insight.Out Studio