Foodie Friday: What The Stars Ate This Week (Dec 24-31)
All the photos that made us hungry this week.
It's been a sinful week for celebs like Zoe Tay, Chen Xiuhuan, and Xiang Yun, who indulged in hawker fare at popular haunts. Meanwhile, Fann Wong and her son Zed enjoyed lots of festive goodies (and kisses), while Mark Lee went on a breakfast date with his son Marksonn. Read on for more.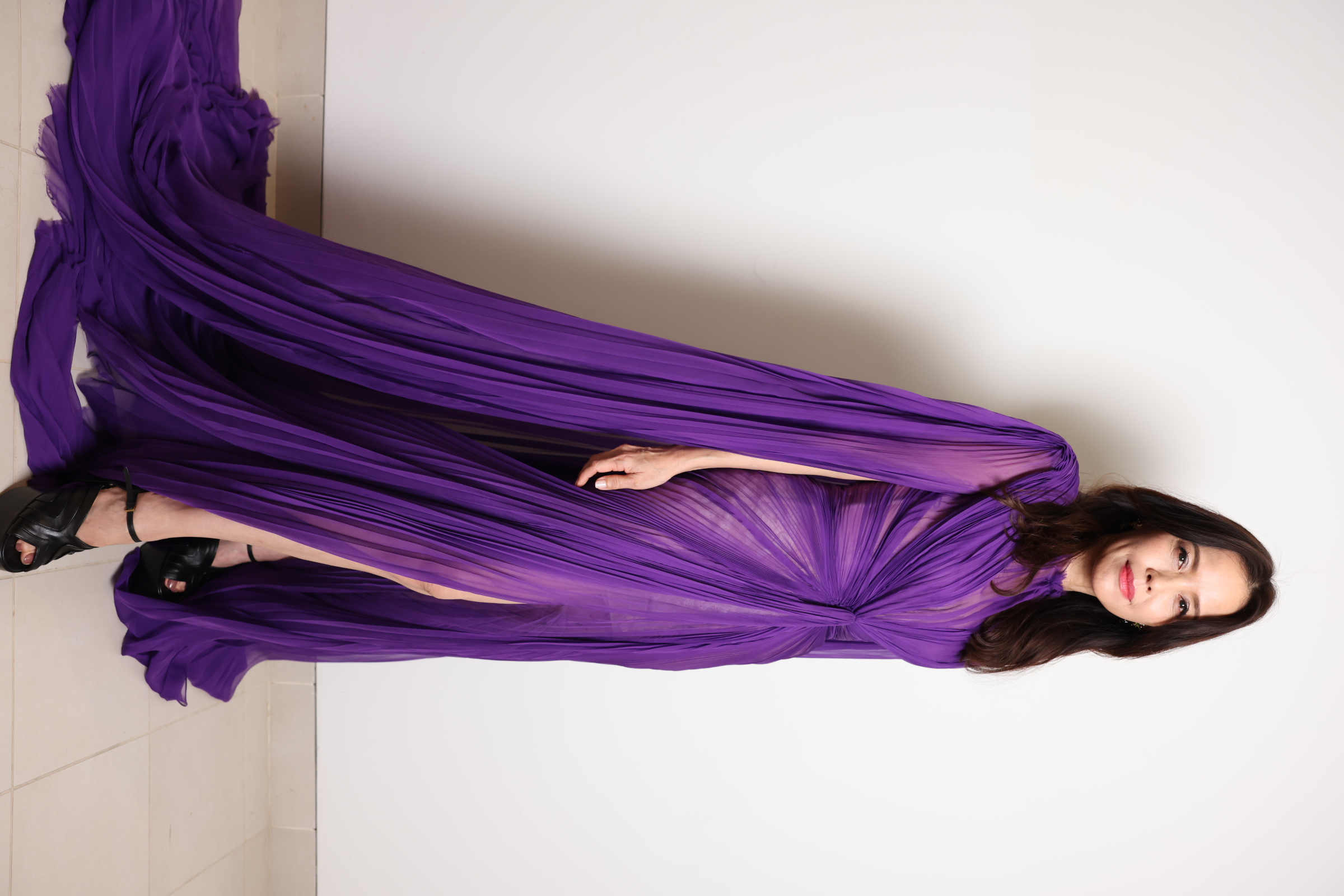 Zoe Tay
What she ate: Fuzhou red rice wine chicken mee sua
Yummy factor: After clocking almost 22,000 steps with hiking buddies like Hong Zhaorong and former radio jock Georgina Chang, Ah Jie was all set to refuel with a hearty bowl of hong zhao ji mee sua. Safe to say, everyone enjoyed the traditional glutinous red wine dish.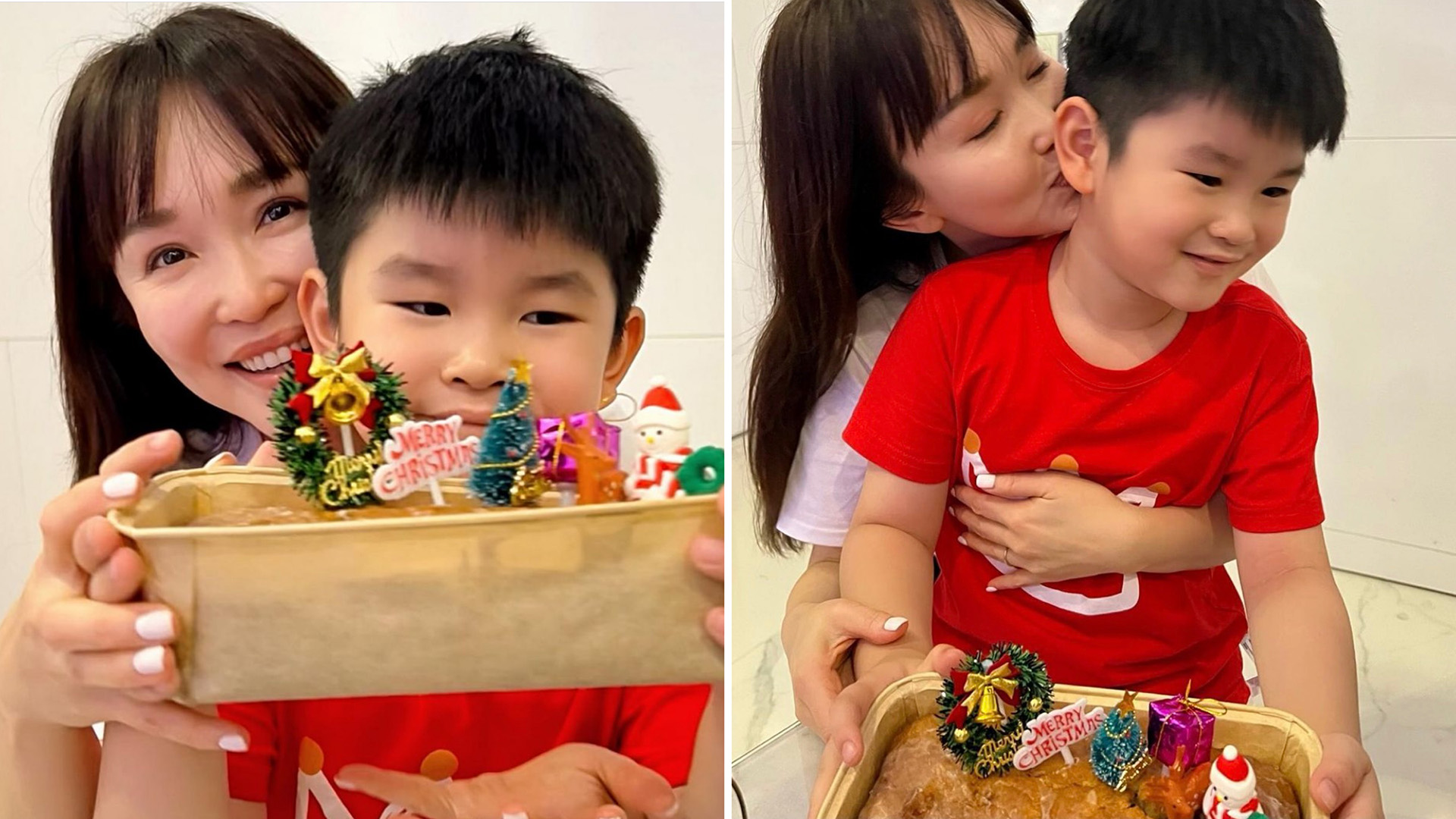 Fann Wong and Zed Lee
What they ate: Baked goodies
Yummy factor: Although daddy Christopher Lee wasn't in town to spend Christmas with Fann and Zed, they kept their spirits up with lots of hugs, kisses and baked goodies. And if we were to harbour a guess, the festive treat they're holding on to looks like it could have been a fluffy cake baked and decorated by Zed himself.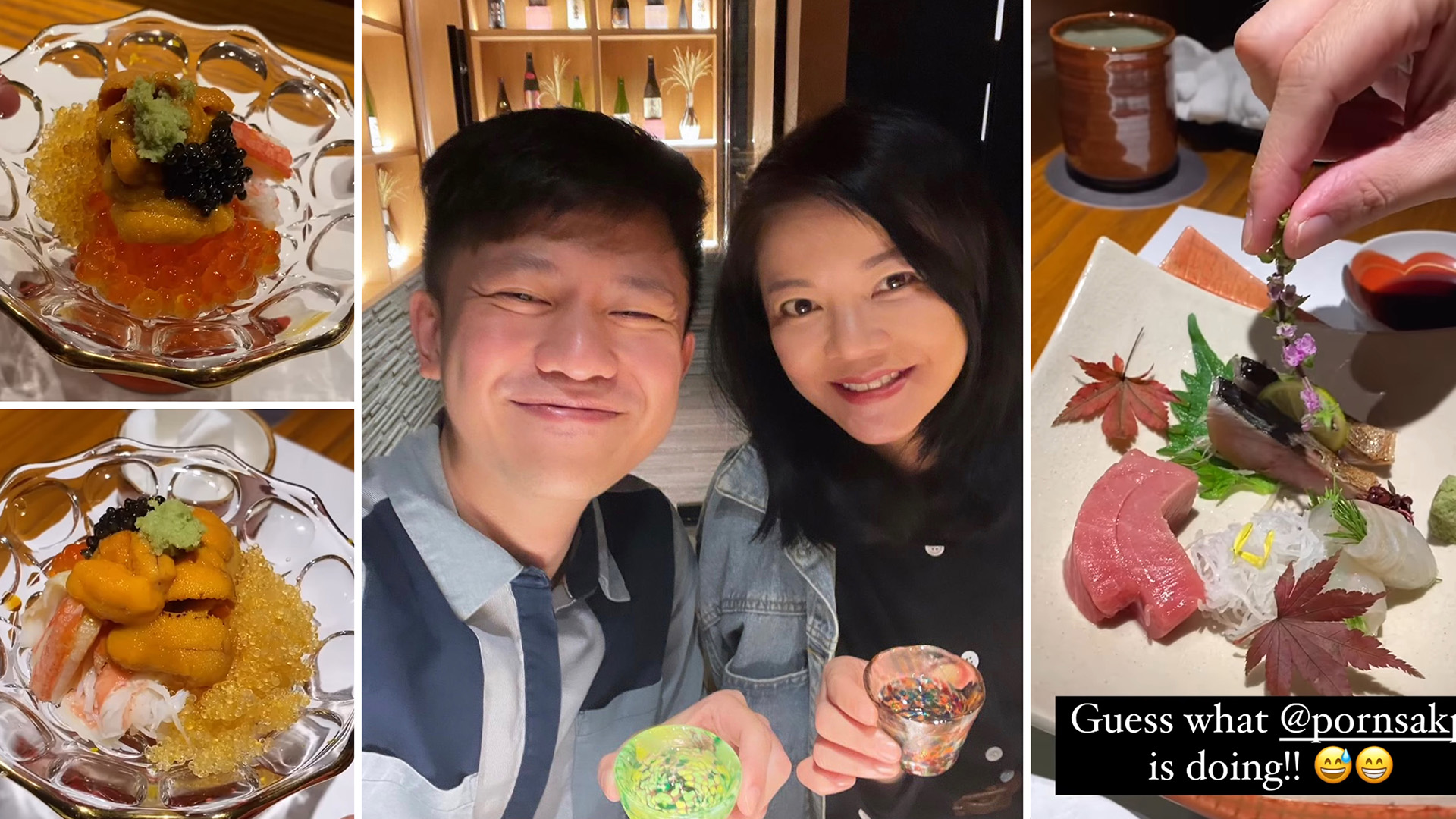 Michelle Chong and Pornsak
What they ate: Japanese omakase dinner
Yummy factor: The comedic duo spent their Saturday night sipping sake and enjoying an exquisite omakase dinner — highlights include artfully-presented sashimi garnished with aromatic shiso flower buds, as well as Bafun uni with snow crab and three kinds of roe.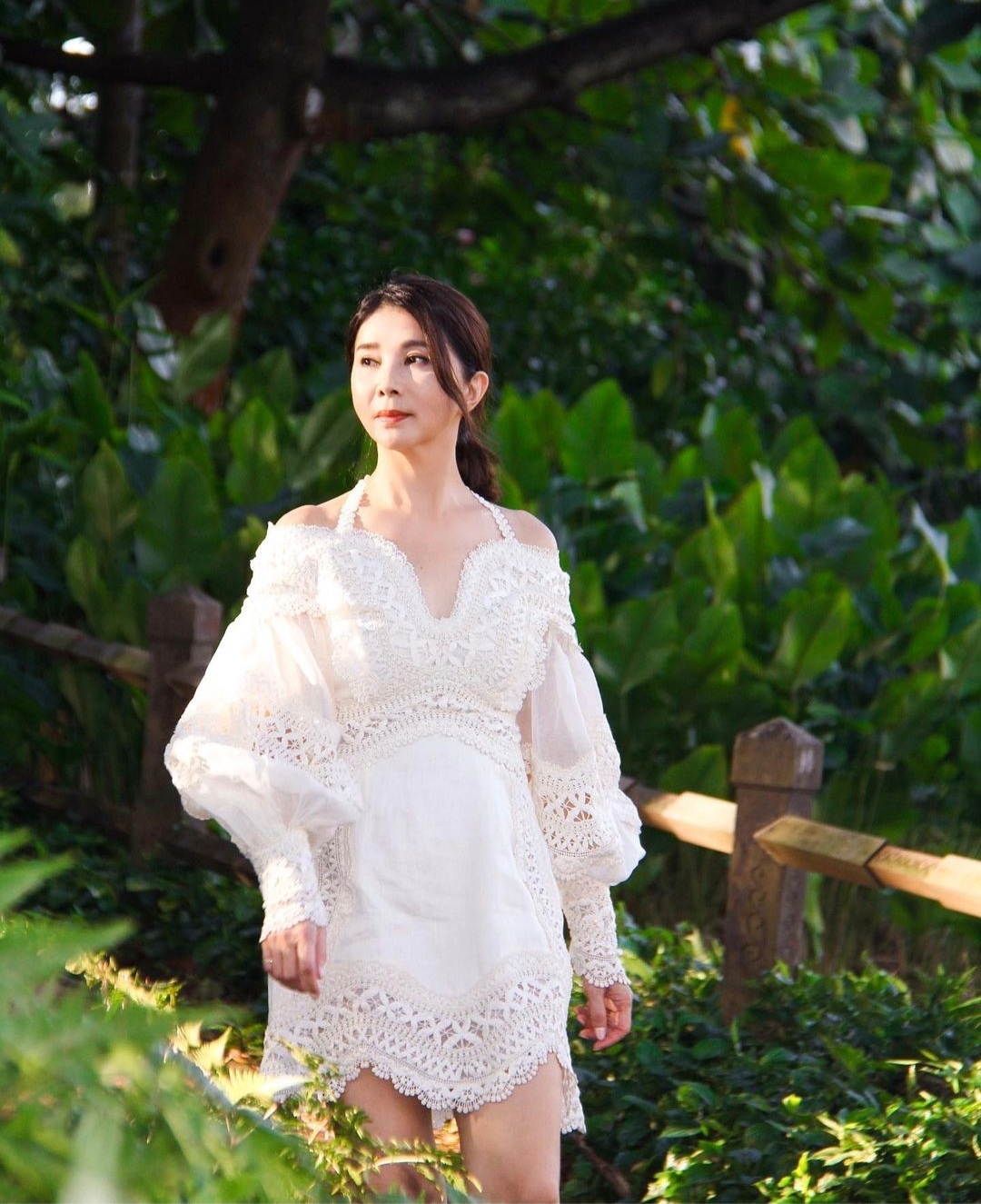 Chen Xiuhuan
What she ate: Local favourites at Golden Mile Food Centre
Yummy factor: Check out Xiuhuan's lunch spread. Apart from Hokkien mee, the actress ordered a serving of pig's liver and the signature bak chor mee from Deli Bak Chor Mee. Modelled after popular Indonesian street food bakmi, the noodles are coated in a yummy savoury sambal mixed with black kicap sauce blend. The stall owner even gave her a free "upgrade" with extra fried pork lard and abalone slices.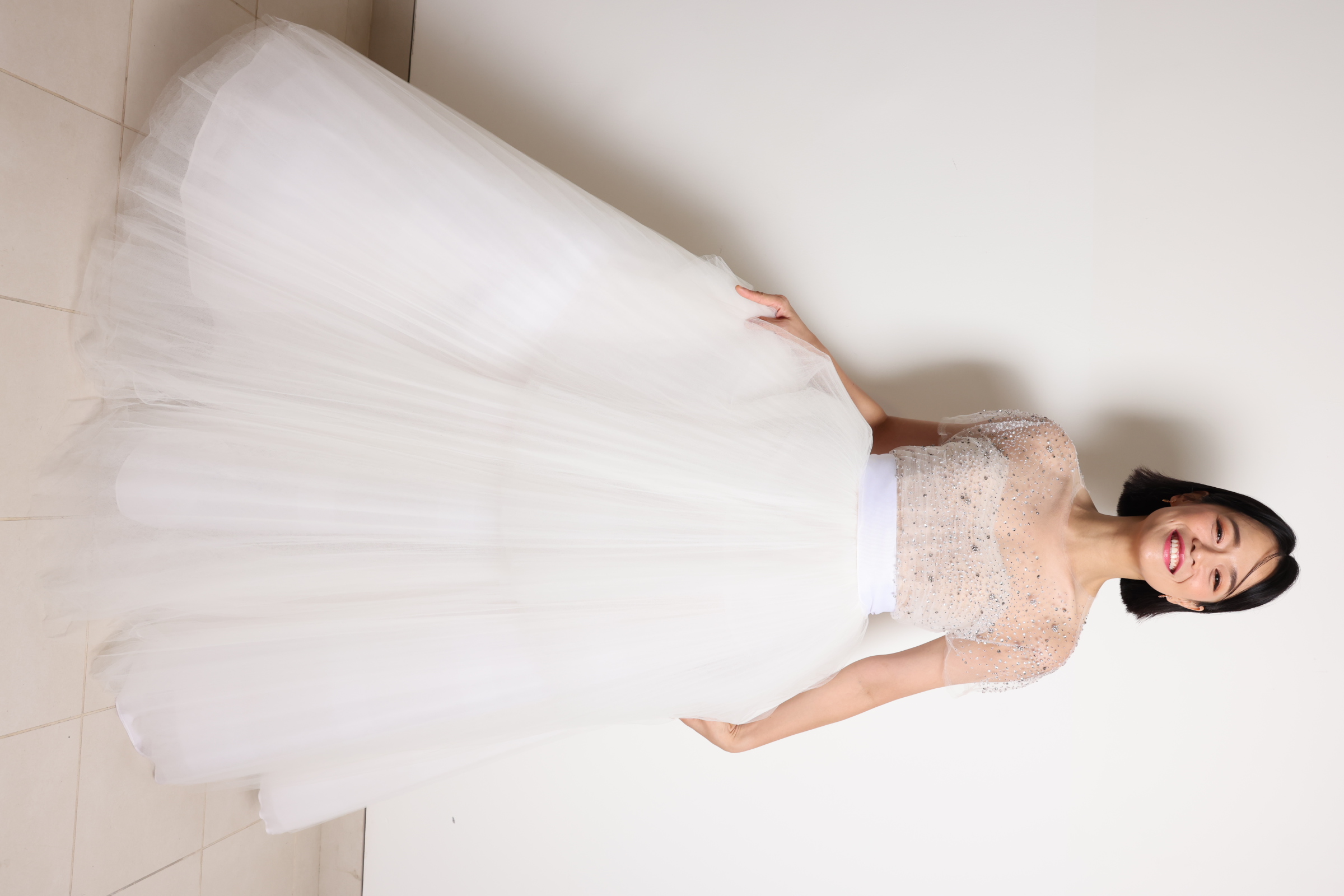 Felicia Chin
What she ate: Homemade bread
Yummy factor: Not sure what got into Felicia last night (Dec 30), she decided to make bread for the first time at close to midnight. Considering it's her first attempt, her crusty bread looks pretty impressive. Hope to see more baking adventures from you, Feli.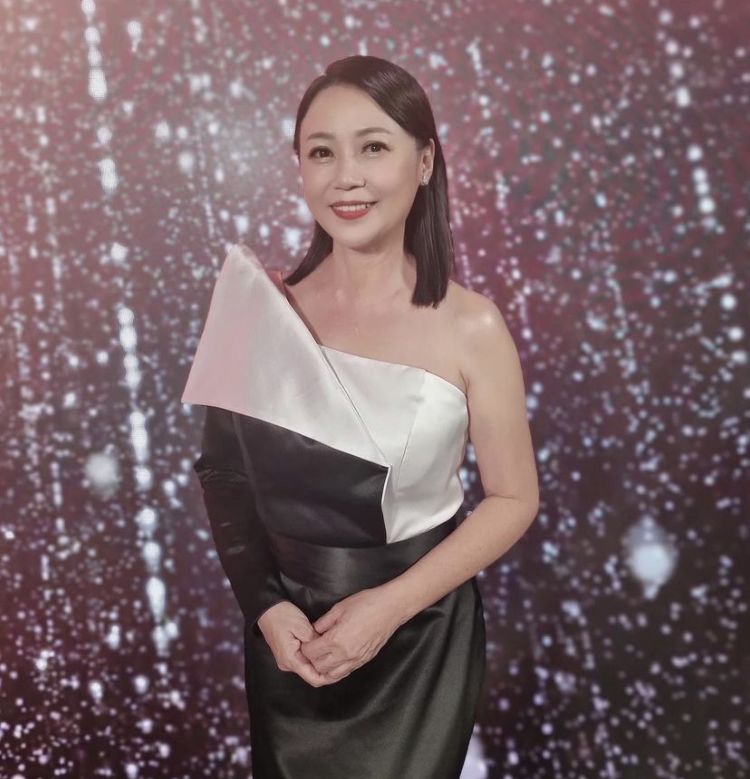 Xiang Yun
What she ate: Hawker delights
Yummy factor: A visit to Bukit Merah View Market & Hawker Centre proved to be a fulfilling trip for Xiang Yun, who got to enjoy delish hawker eats like duck noodles and fried carrot cake (she went for the white version). And she even got vegetarian eats to go.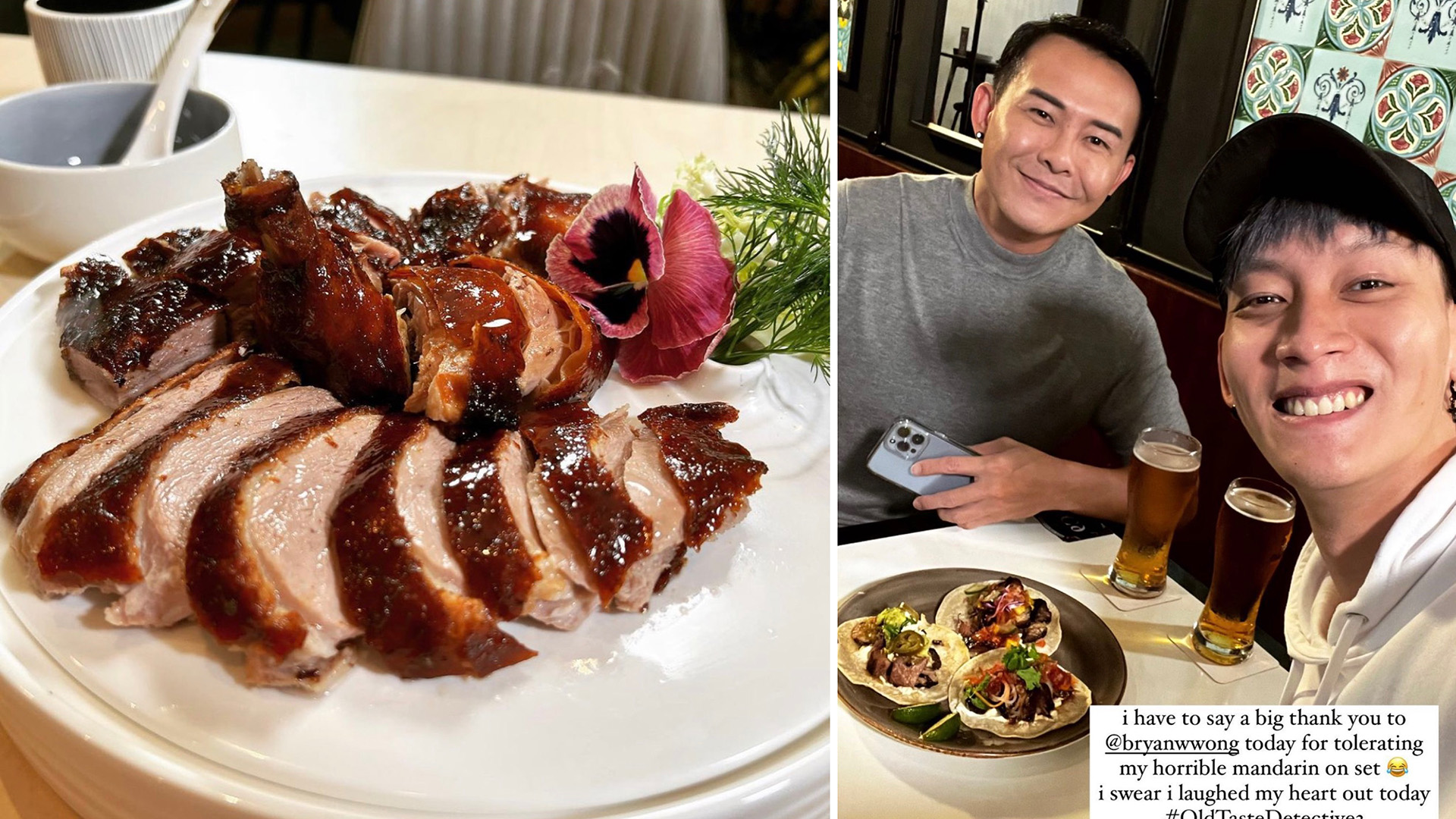 Noah Yap and Bryan Wong
What they ate: Fusion nosh
Yummy factor: Noah joined Bryan as a guest for an upcoming episode on variety show Old Taste Detective 3, and it appears that they both got to try out fusion eats like crisp Mexican tacos with caramelised char siew and truffle roast duck. Does that sound shiok or what?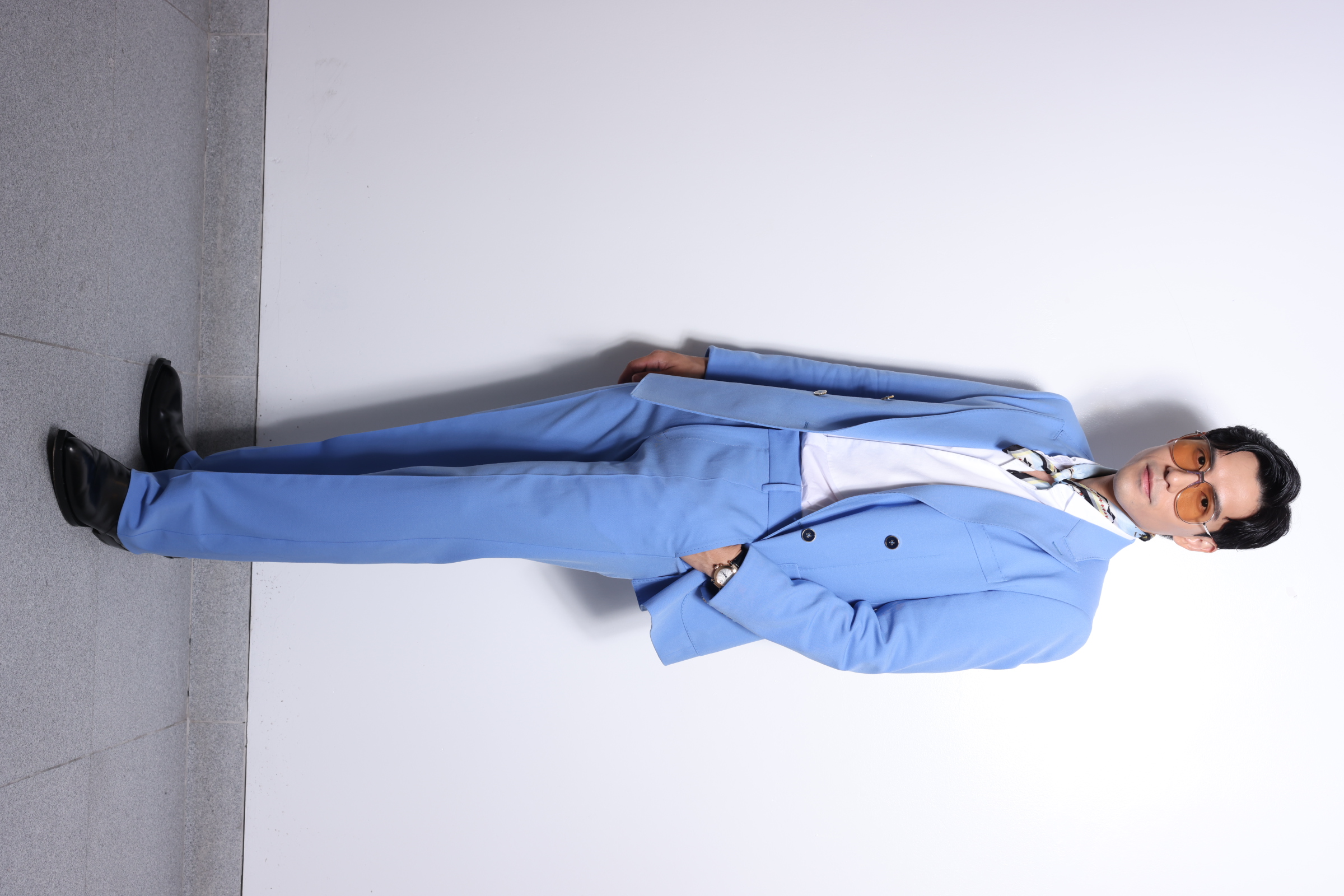 James Seah
What he ate: BBQ everything
Yummy factor: Perhaps in a bid to avoid crowds, James and fiancée Nicole Chang Min chose to stay home and set up their own barbecue instead. James got busy grilling everything from steaks to wings and corn, as well as lots of 'shrooms. We've got our eye on that huge portobello mushroom with cheese.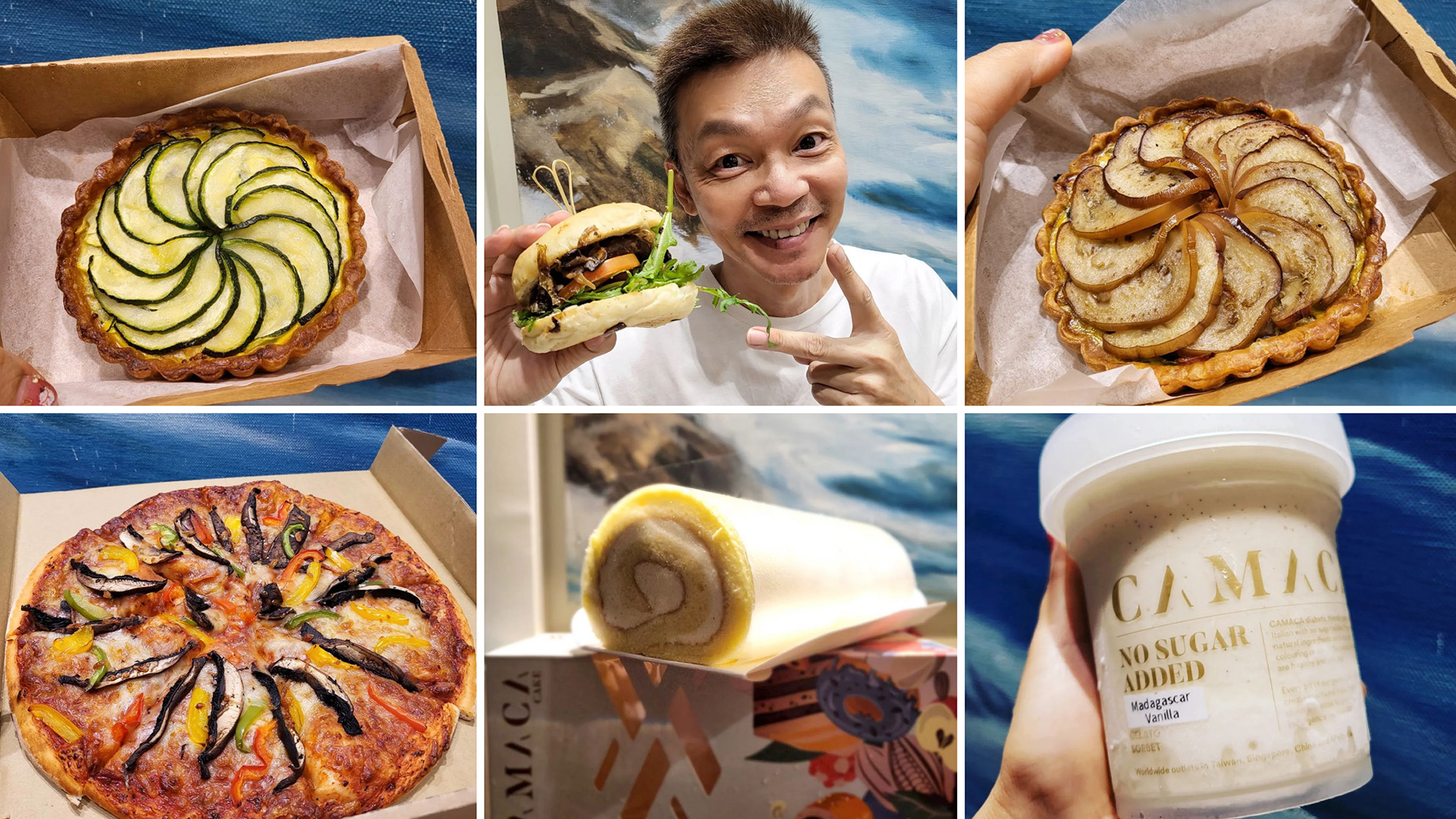 Mark Lee
What he ate: Breakfast
Yummy factor: It's been a while since Mark has been able to have a leisurely breakfast with his son Marksonn. For their brekkie date, the duo headed to Toast Box where they enjoyed toast, soft-boiled eggs, as well as laksa.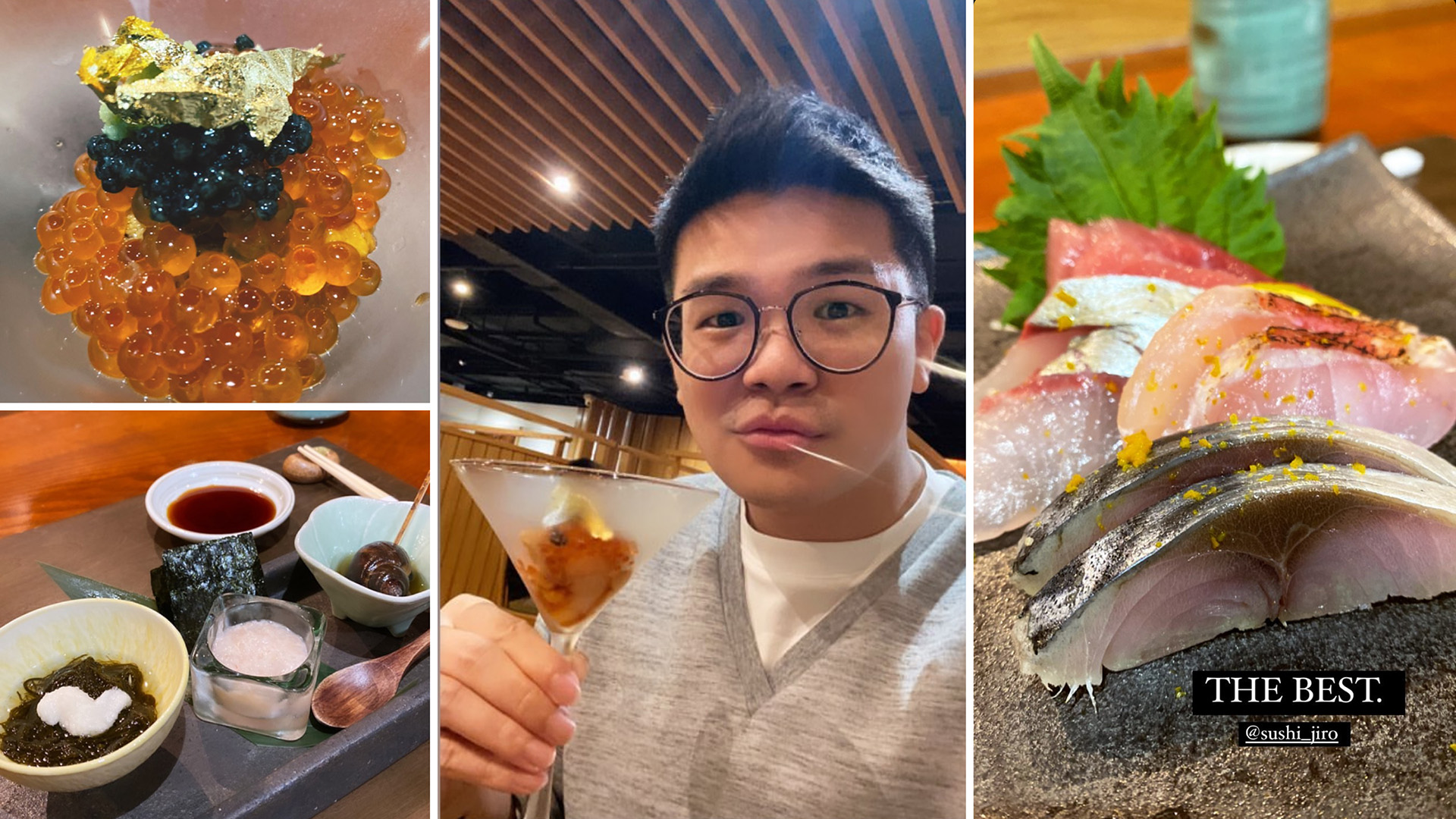 Kunhua
What he ate: Hakka eats
Yummy factor: All Kunhua wanted to have for Christmas was... Hakka-style yong tau foo and abacus seeds at Gar Lok Eating House. Yup, there's nothing like a piping hot bowl of stuffed tofu favourites and springy noodles with minced pork to warm the heart and belly of a proud Hakka.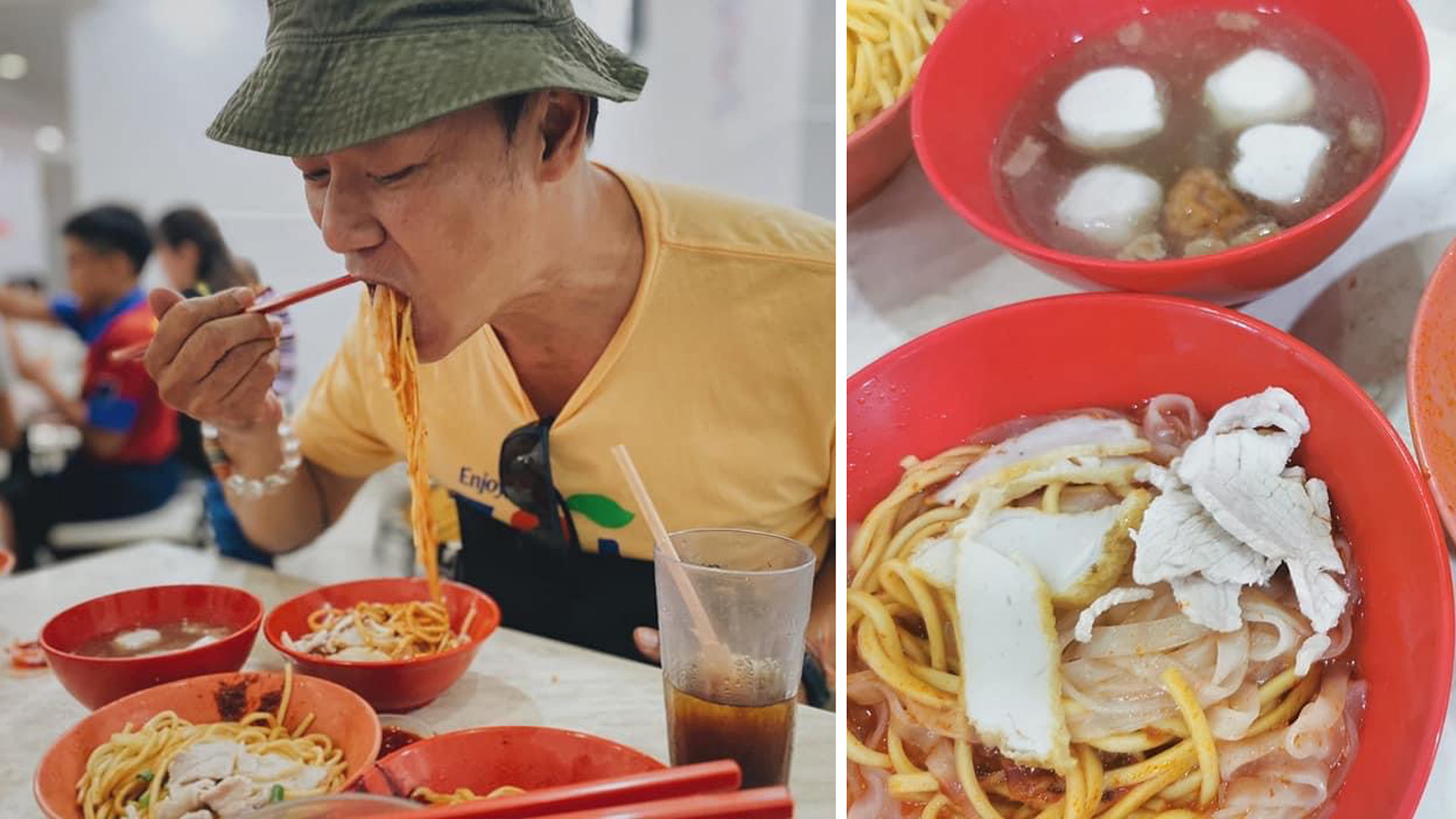 Thomas Ong
What he ate: Wagyu beef
Yummy factor: A generous friend gave Thomas a treat at Bizen Okayama Wagyu Steakhouse, and he got to try a variety of chargrilled cuts with sides like sauteed mushrooms, onion rings and potato salad. His verdict? Yummy and value for money.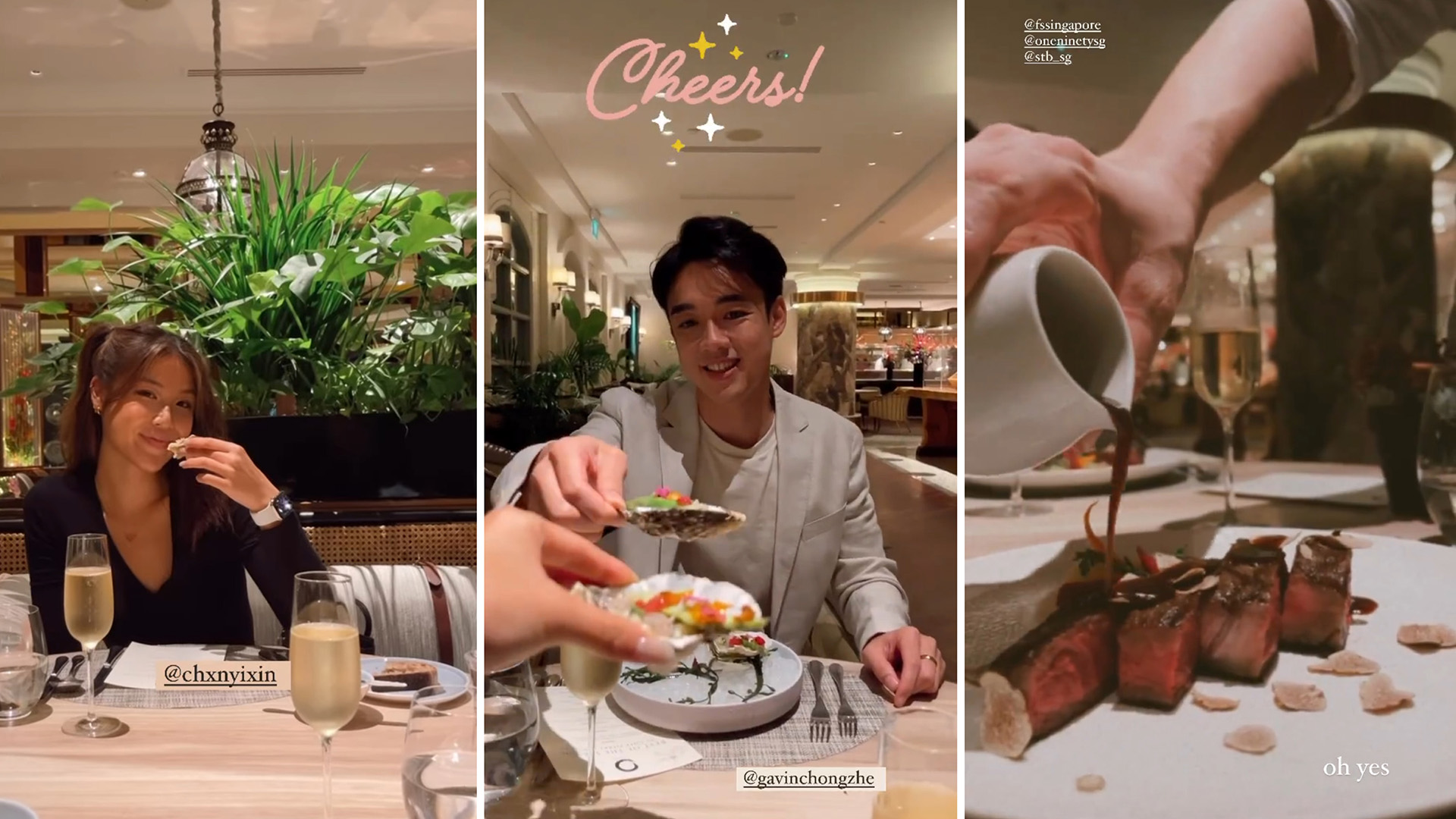 Chen Yixin and Gavin Teo
What they ate: Fancy dinner
Yummy factor: The sweet-as-pie couple spent Wednesday night at the swanky One-Ninety Restaurant sipping on champagne and fresh oysters, and it appears that the grilled wagyu striploin with its perfectly pink centre was also one of their favourites that evening. And truffles are always a plus.
Rosalyn Lee
What she ate: Pork noodles
Yummy factor: Ubi DMQ Eating House's QQ noods are Rozz's latest addiction — she gets it delivered for lunch whenever she gets the chance, and she loves having the dry bee hoon version with extra ingredients and freshly-cut chilli padi on the side. Oh, and apparently the egg drop soup it comes with is sublime too.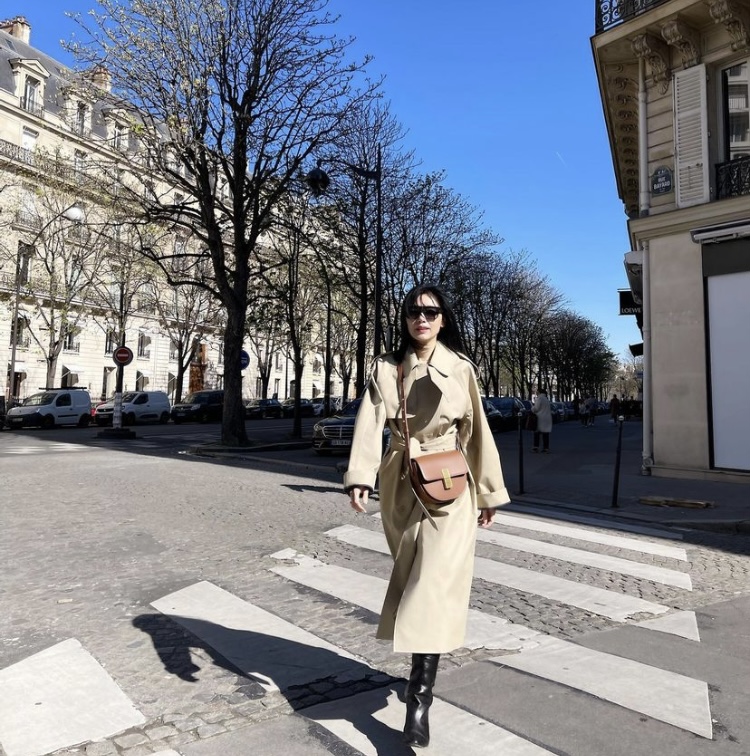 Sharon Au
What she ate: Festive omakase
Yummy factor: Sharon too enjoyed a decadent omakase meal on Christmas Day. Sharon had hers at Komo Tsubaki in Paris, where her taste buds were treated to everything from truffles and umami broth to grilled unagi, crustacean-themed creations and more.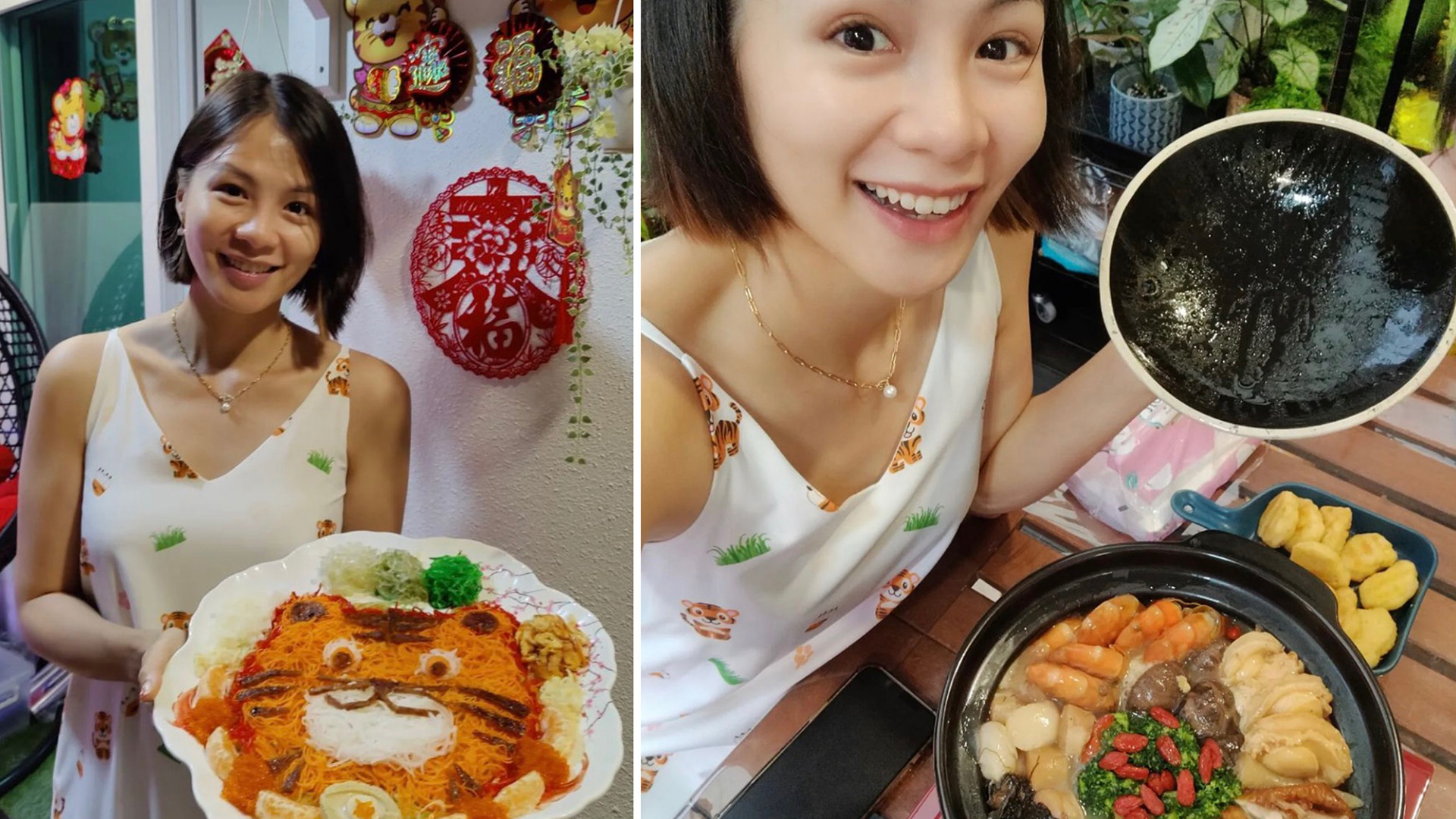 Tracy Lee
What she ate: Army stew
Yummy factor: Also steering away from the usual celebratory fare is Tracy, who slurped up some bubbling army stew from online store Momo Budaejjigae over the weekend. Not only was the stew filled to the brim with ingredients, there were even Korean fish cake skewers to complete the meal. Yum.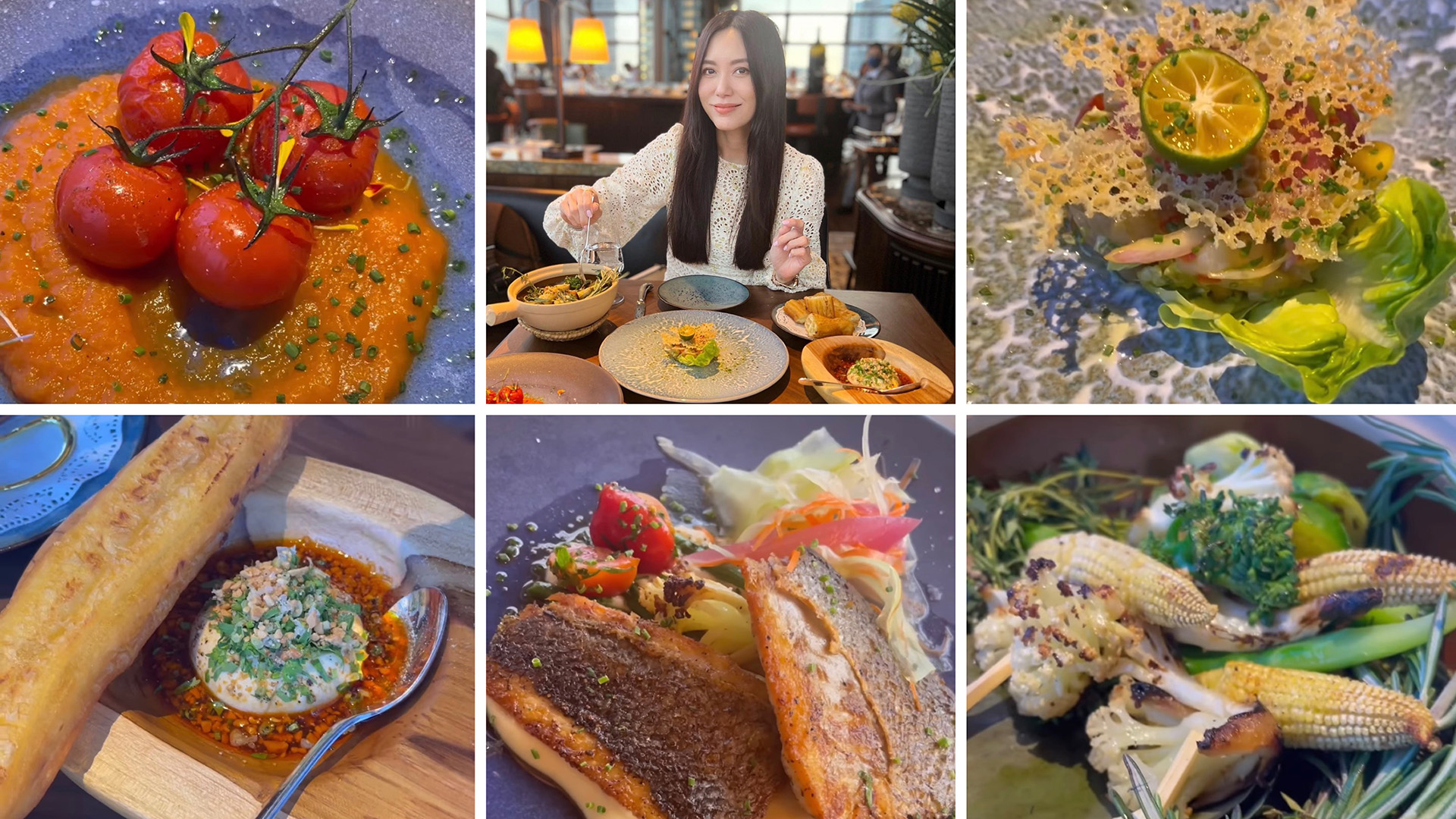 Phyllis Quek
What she ate: Heavy breakfast
Yummy factor: Phyllis must have been famished. The actress, who is in Sydney, was spotted having a scrumptious breakfast at a cafe, and we're loving what's on her plate — baked beans, fried bacon, sausages, hash browns and scrambled eggs on a most crunchy toast.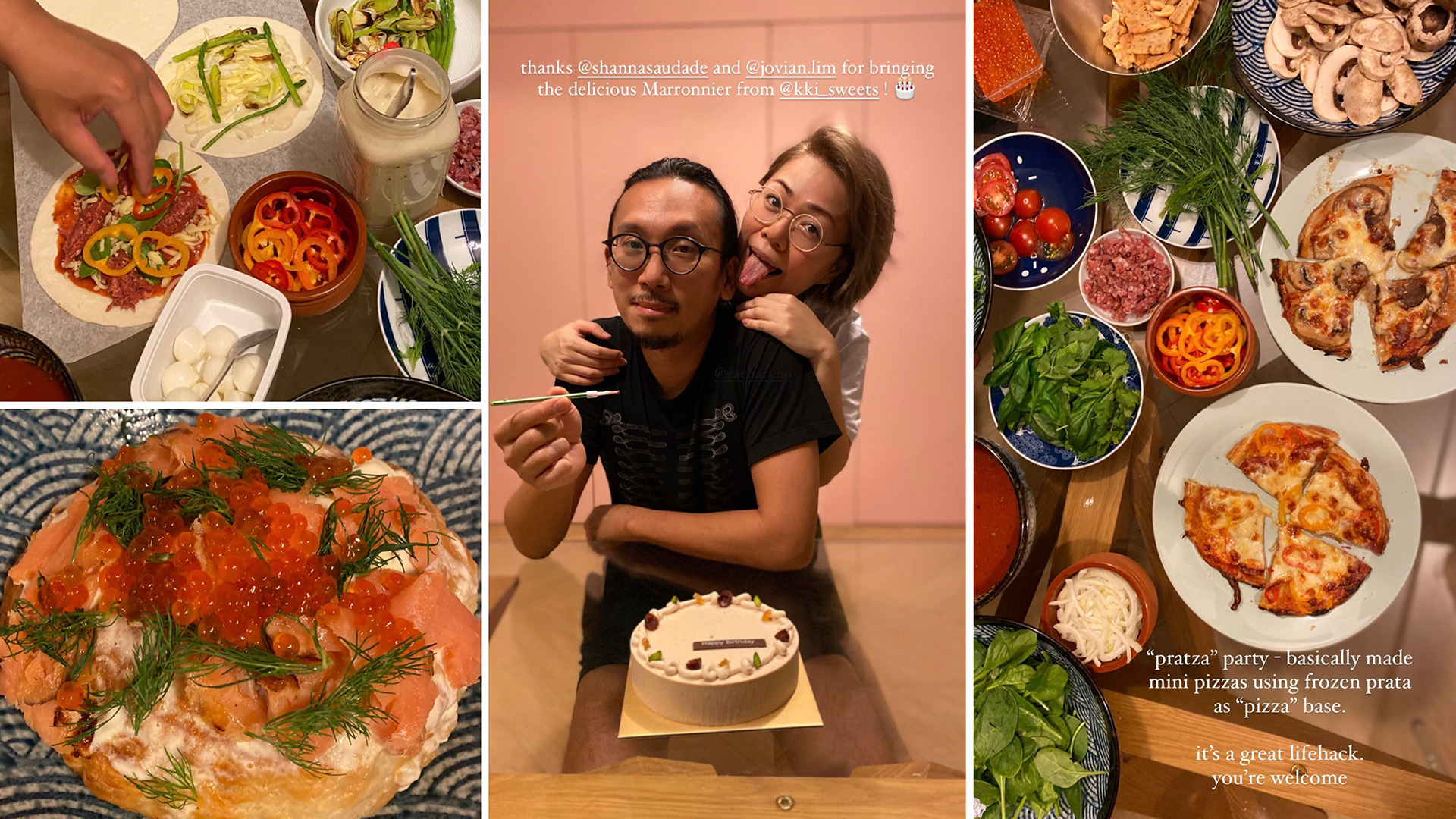 Joanna Dong
What she ate: Christmas feast
Yummy factor: Joanna and her family spared no effort in making their Yuletide meal look as pretty as possible — cold cuts were painstakingly rolled into rosettes, platters were dressed as edible wreaths, and desserts couldn't be more visually arresting dressed in berries and fruit.
Daniel Ong
What he ate: Birthday spread
Yummy factor: Daniel took a well-deserved break from work (and steaks) to celebrate his 46th birthday (Dec 27) with family at Yardbird Southern Table & Bar, where he indulged in tipples and munched on avocado toast, deviled eggs, wagyu beef carpaccio, and the American resto's signature fried chicken.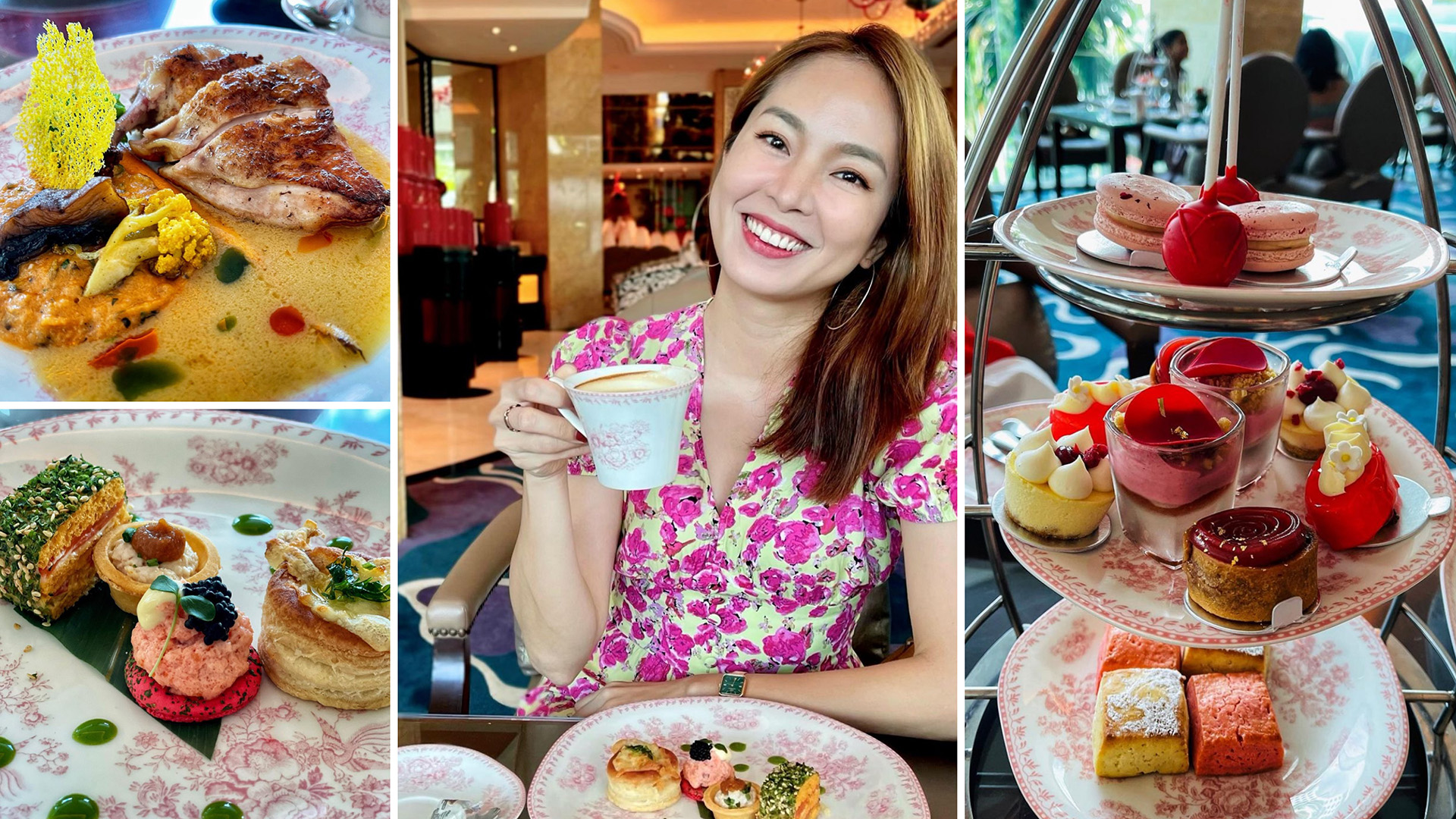 You Yi
What she ate: Seasonal treats at Sushi Tei
Yummy factor: You Yi took the chance to try out the Japanese restaurant's seasonal menu, which included tantalising dishes like deep-fried chicken skin with seaweed, A5 snow wagyu steak and the winter-themed maguro trio temari with various cuts of tuna. Sure sounds oishii.
Ferlyn Wong
What she ate: French fare at French Fold
Yummy factor: Aside from a selection of cheeses (she absolutely dug the blue cheese) and warm breads, Ferlyn also tucked into their signature Galette No. 4 — a crispy buckwheat flour pancake stuffed with ham, aged comte cheese, sauteed mushrooms, and an organic sunny side up.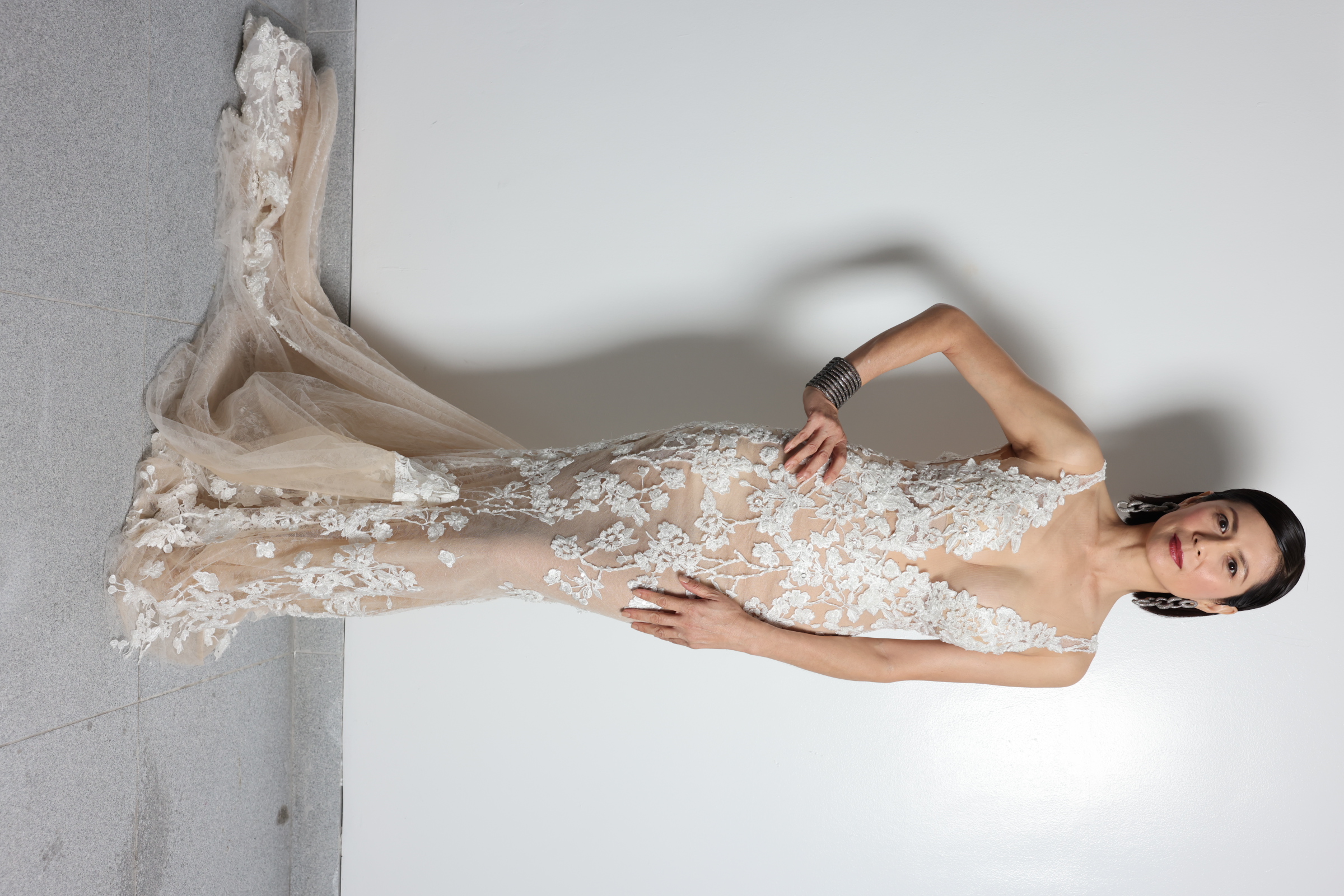 Pan Lingling
What she ate: Comforting meal
Yummy factor: Lingling looked like she was all ready to get started on her sumptuous set from Soup Restaurant — think crowd favourites like the tender samsui ginger chicken, egg fried rice, homemade tofu with seafood, braised pork with butterfly buns and more.