Foodie Friday: What The Stars Ate This Week (Feb 25 - Mar 4)
All the photos that made us hungry this week.
It's been a week of gatherings and scrumptious eats for the celebs. Cynthia Koh celebrated her birthday in advance with a "sexy" cake, Zoe Tay tucked into a post-workout brekkie with Tracy Lee and Belinda Lee, and Michelle Chia snacked on Taiwanese-style sandwiches made by Mark Lee's wife (she says "it's the best"). Read on for more.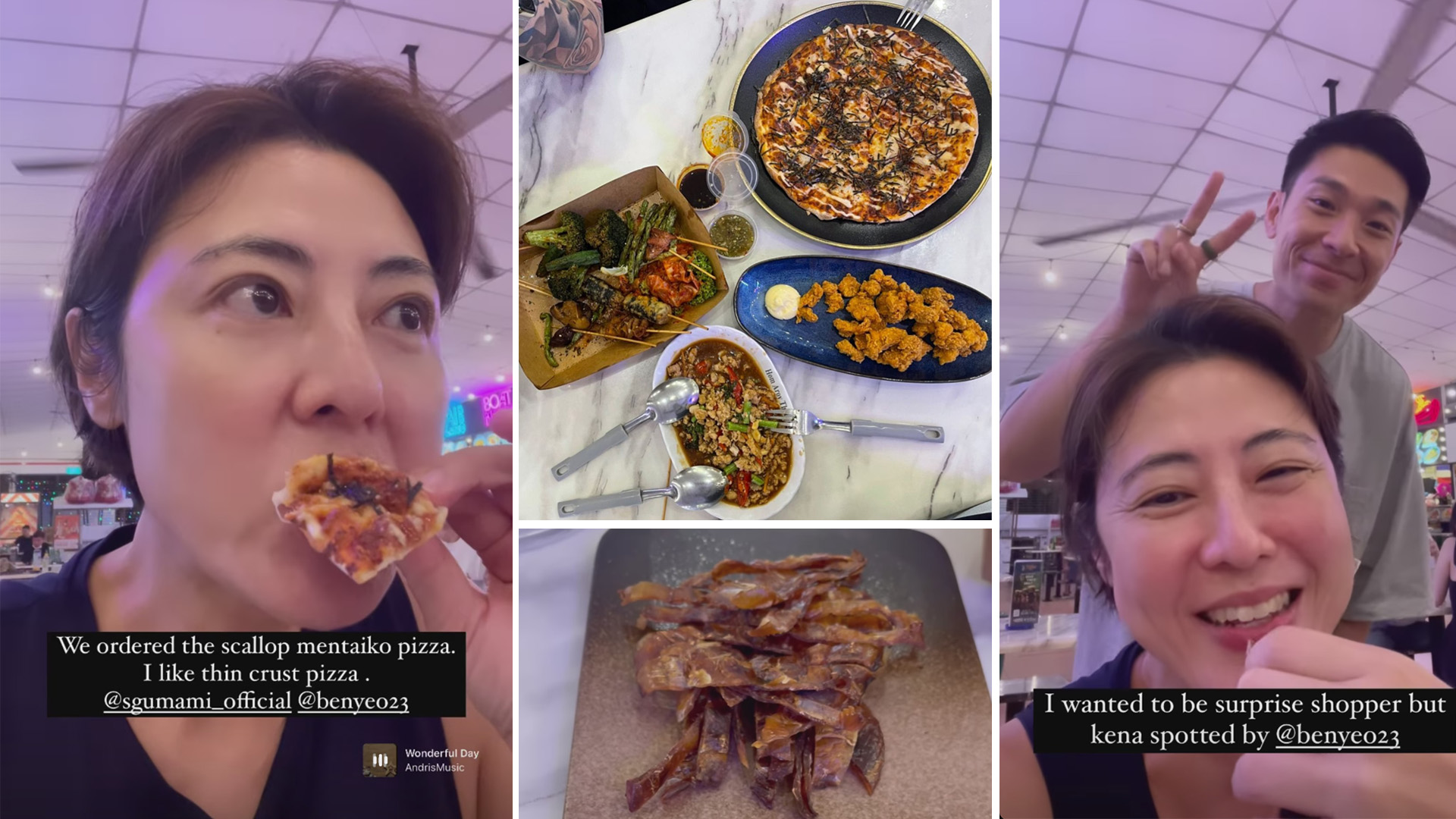 Cynthia Koh
What she ate: Pizza and lok lok
Yummy factor: Cynthia finally checked out Ben Yeo's hawker stalls at his beer garden The Playground, and looks like her attempt to go incognito was busted. Apart from SG Umami's scallop mentaiko pizza (she loved the thin crust), fried chicken cartilage, and the Korean-inspired lok lok from Geon Bae, Cynthia also scored some free snacks and beer from towkay Ben. Pity she didn't get to try their fusion hae mee.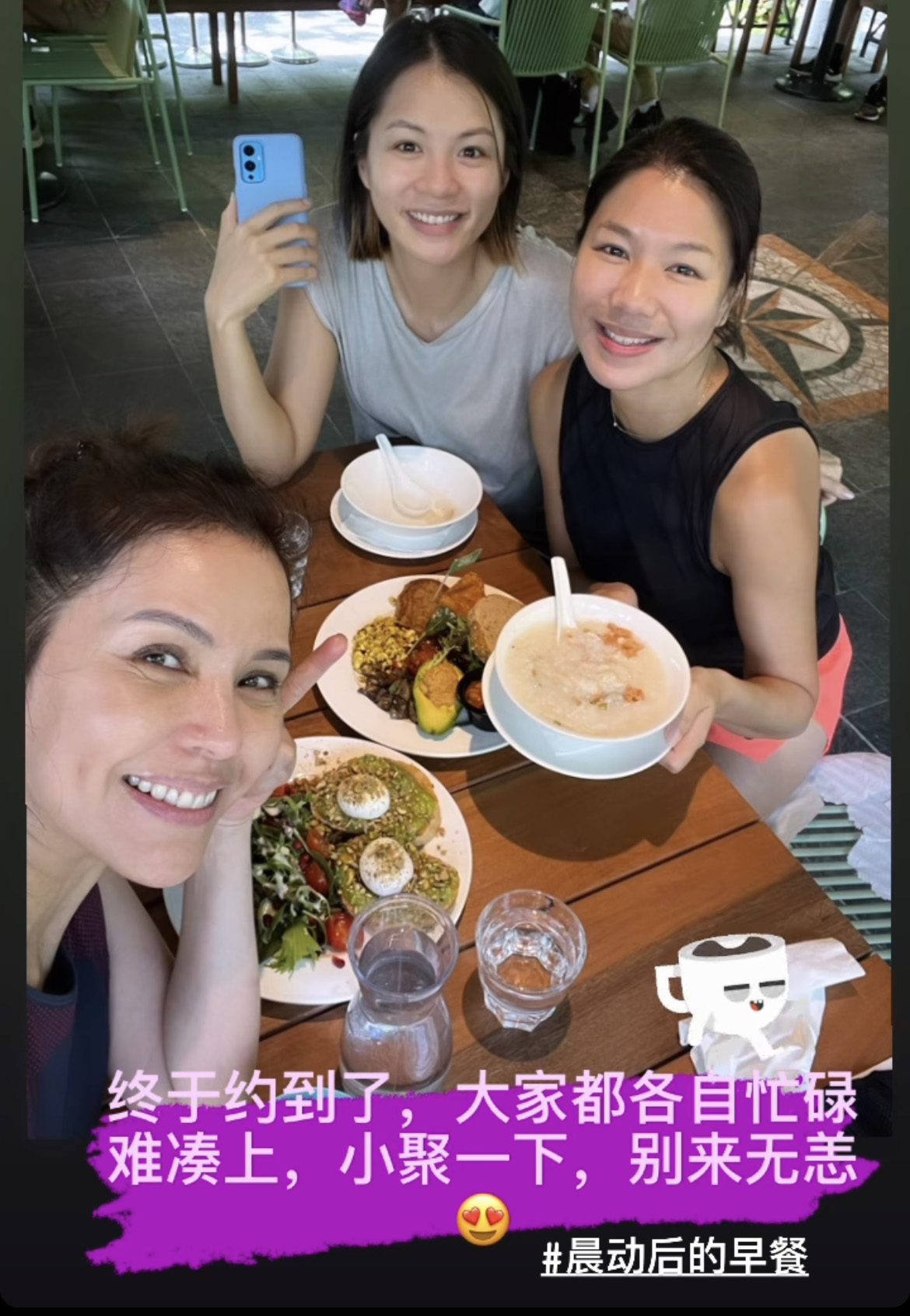 Zoe Tay, Tracy Lee and Belinda Lee
What they ate: Sumptuous breakfast
Yummy factor: It's been a while since the trio met up, and Zoe couldn't be happier to resume her morning hike with Tracy and Belinda, along with their usual post-exercise brekkie. This time, they went with sumptuous options like eggs benedict with plenty of avo and greens, an all-day breakfast platter, and what looks like porridge.
Sharon Au
What she ate: Chilli pomelo crab
Yummy factor: With her flight back to Paris planned, Sharon made the most of her last few days here in Singapore by indulging in some of her fave local eats like this chilli crab dish from Blue Lotus. Unlike the usual ketchup-heavy Singaporean chilli crab — meaty crab is cooked in a fiery concoction of chopped herbs and chilli, then topped with pomelo pulp for a refreshingly bittersweet, tangy punch.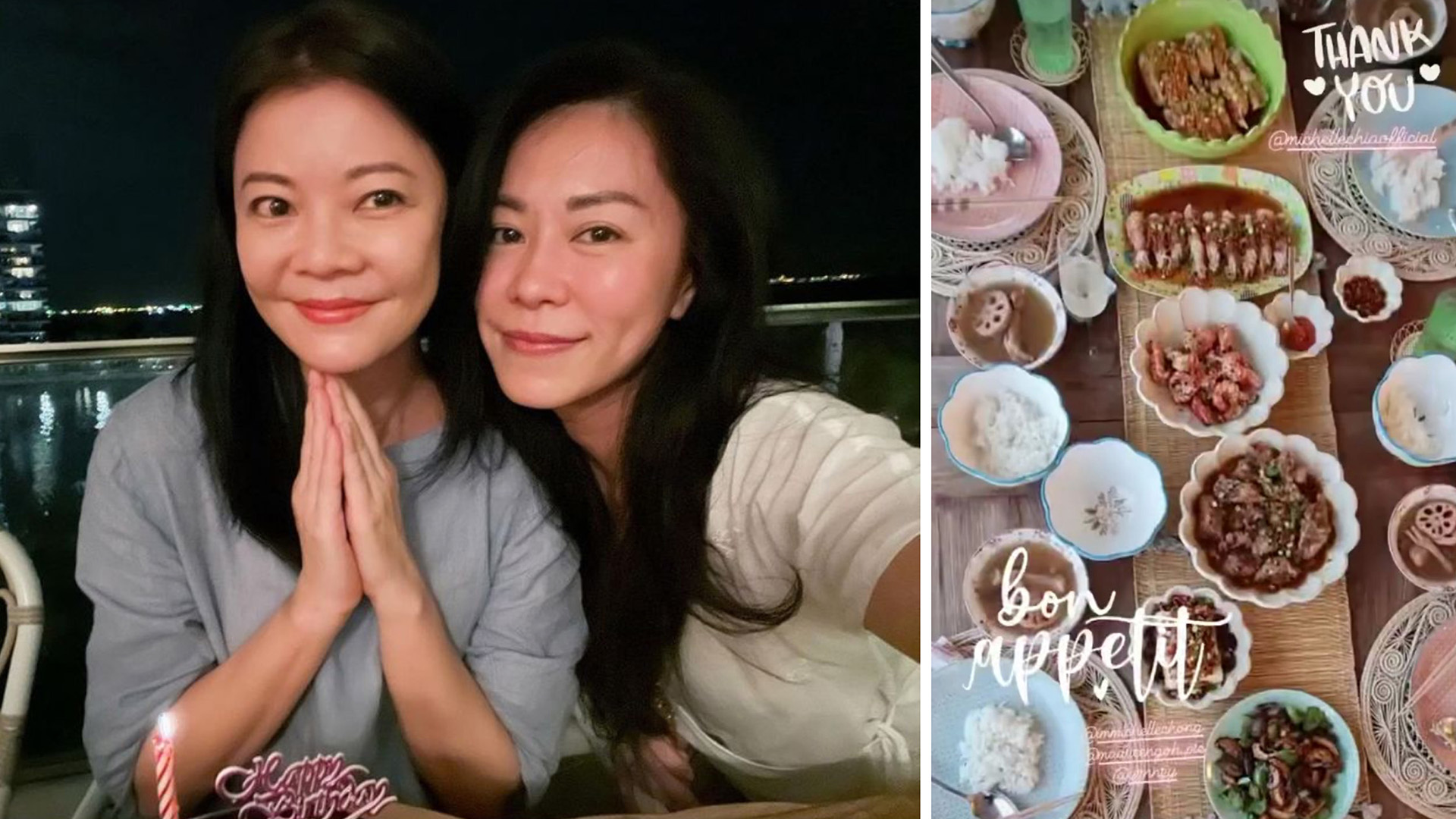 Michelle Chia
What she ate: Shiok snacks
Yummy factor: With shiok snacks like creamy durian and Taiwanese-style sandwiches sent her way, Michelle was definitely well-fed. The pillowy ham and cheese sandwiches were made personally by Mark Lee's wife, Catherine Ng, and they are the "best sandwich" Michelle's ever had. No wonder Mark has affectionately nicknamed it the "Queen's sandwich".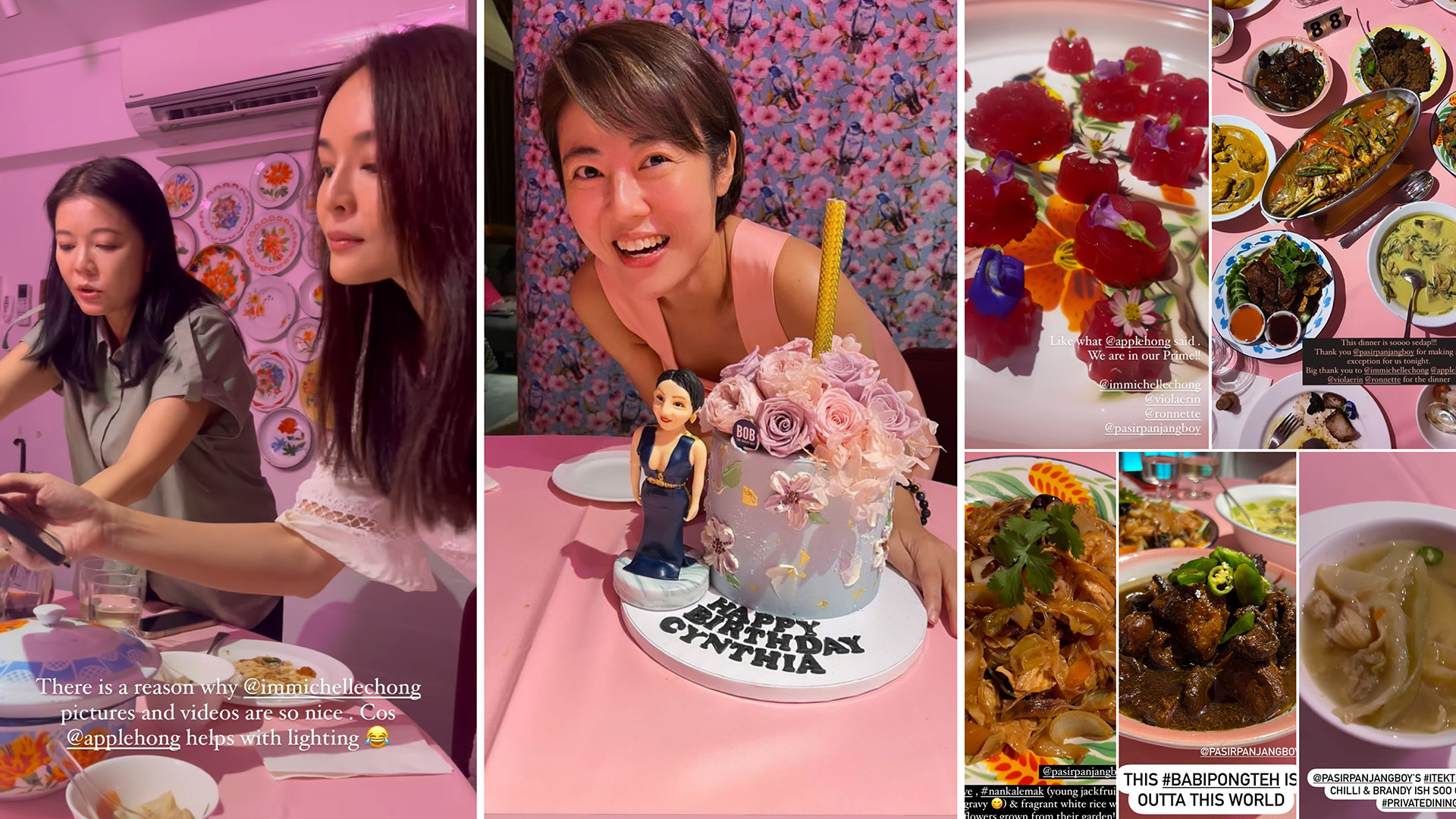 Cynthia Koh, Michelle Chong and Apple Hong
What they ate: Peranakan dinner
Yummy factor: Michelle and Apple kickstarted Cynthia's birthday celebrations (she turns 47 on Mar 24) at Peranakan private diner, PasirPanjangBoy, where dinner looked amazing — dishes include babi pongteh, itek tim (salted vegetable and duck soup) with green chilli and brandy, nanka lemak (jackfruit in coconut gravy), perfectly-fried ngoh hiang and more. And the custom confection from Bob the Baker Boy may have been the cherry on the cake that evening with its voluptuous 3D caricature of Cynthia in her sexy, headline-making look at the Asian Academy Creative Awards.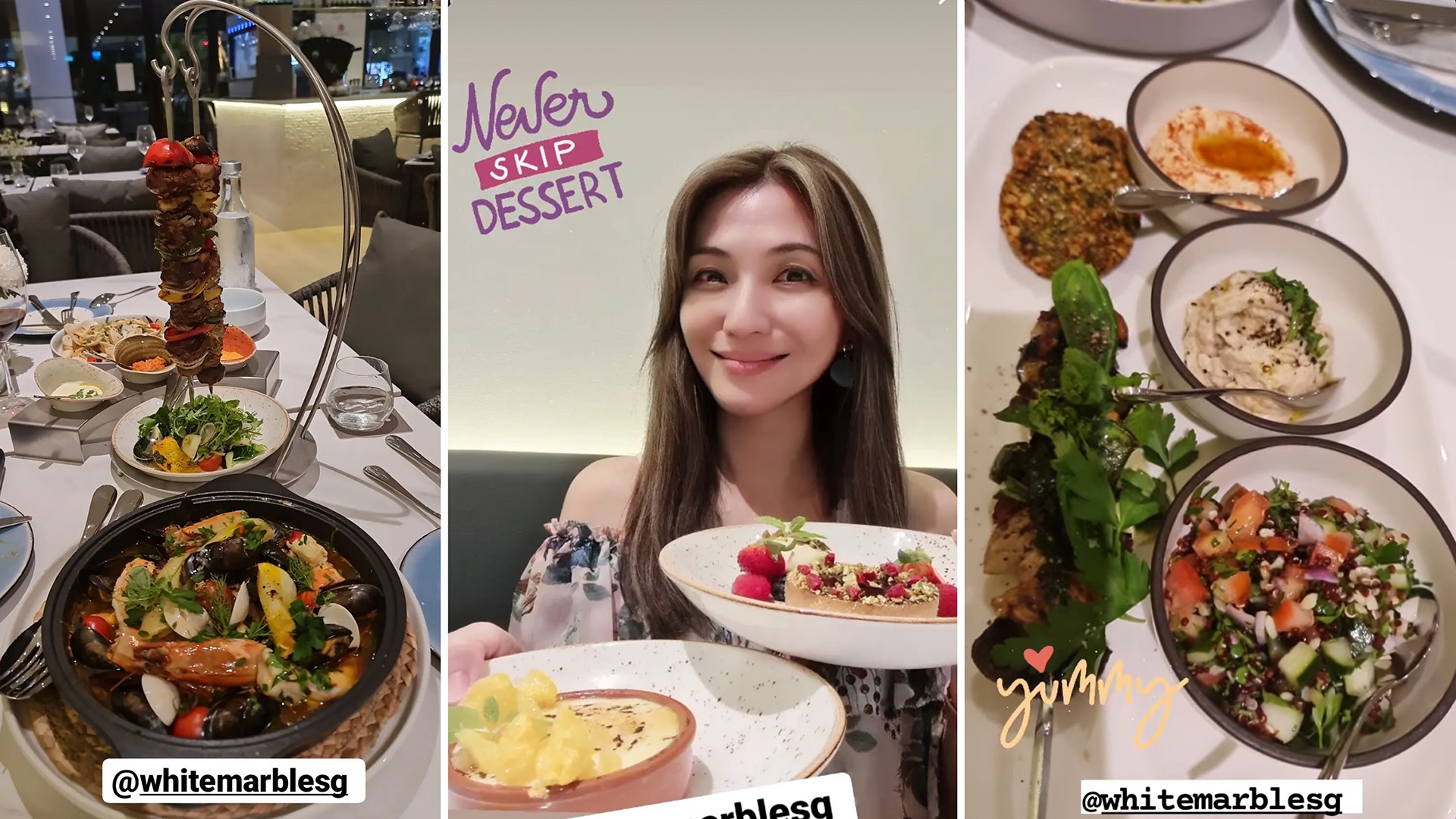 Vivian Lai
What she ate: Hearty dinner
Yummy factor: Never mind Vivian was still recovering from a bruised eye, the actress met up with friends at Mediterranean grill restaurant White Marble, where she indulged in meat skewers, a seafood stew, delicious dips, and more. And of course she had to try the dessert tarts — it's hard to say no when the chocolate version comes with pistachio gelato and fresh berries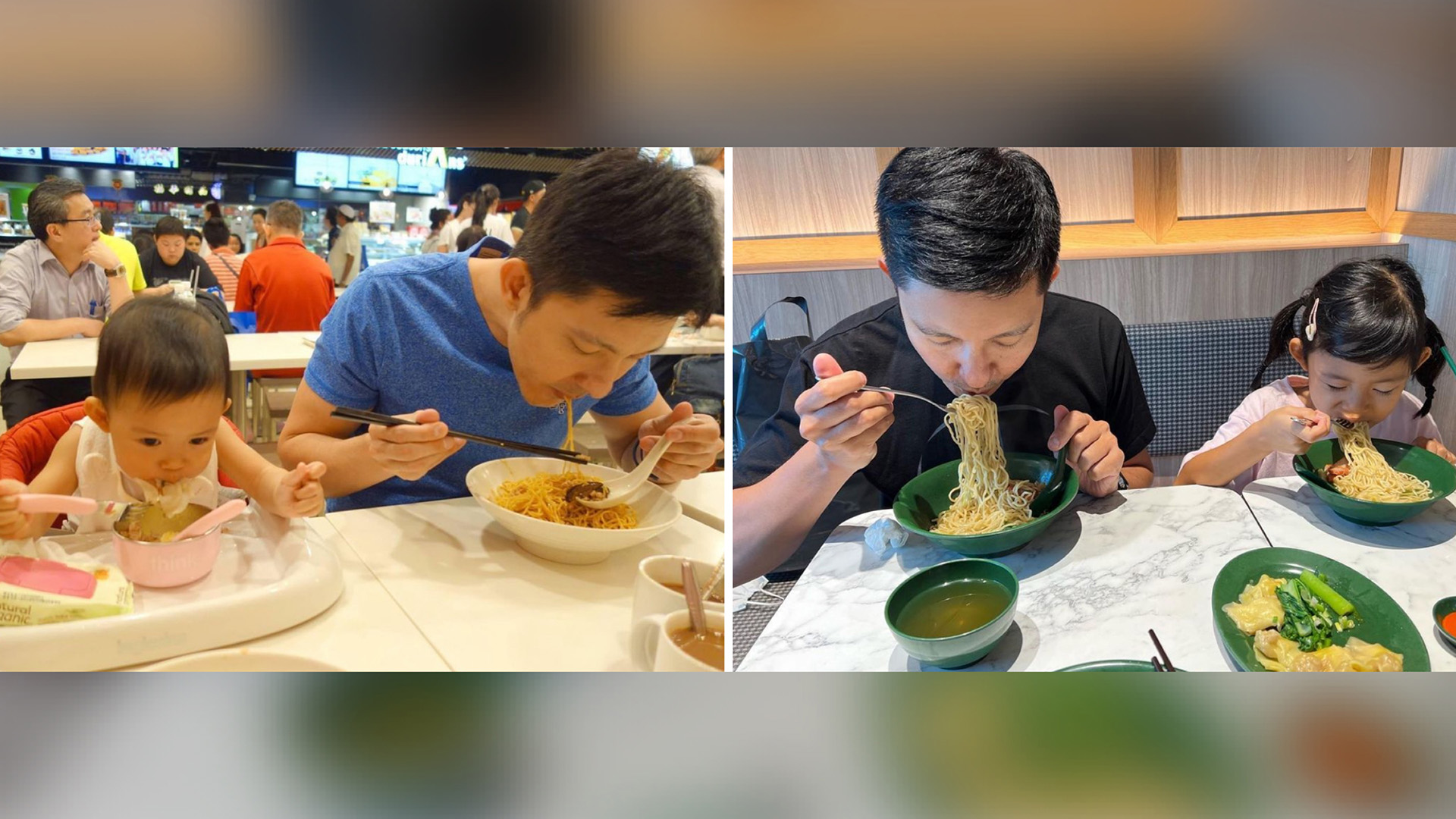 Leon Jay Williams
What he ate: Wanton noodles
Yummy factor: A simple act of slurping up bowls of springy noodles with his daughter Harper, 6, at Eng's Wantan Noodle brought back fond memories for Leon. The actor, who just signed with Mediacorp, shared a throwback photo of the both of them doing the exact same thing when Harper was still a toddler. Next one will be of them munching on wantons together, perhaps?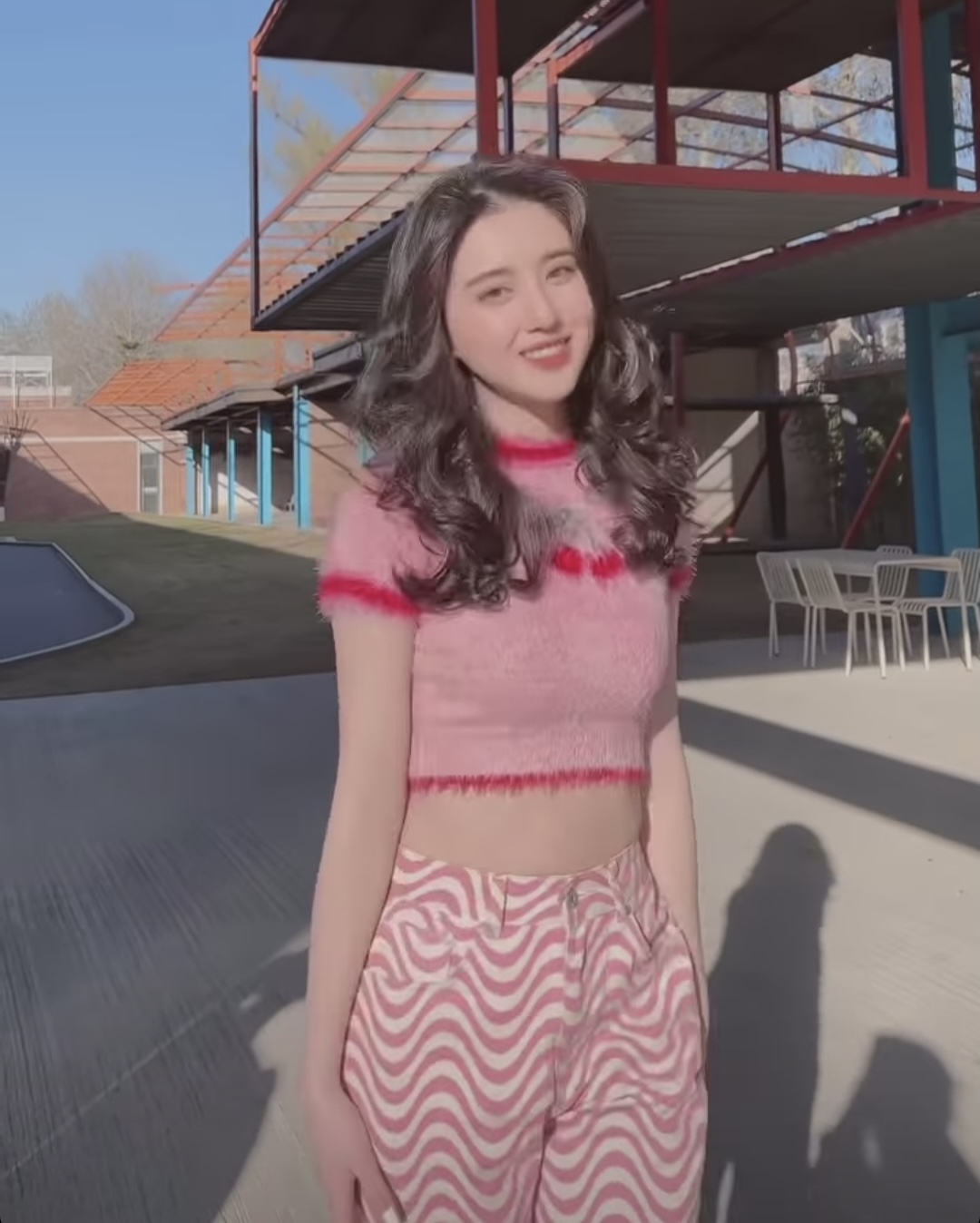 Eleanor Lee and Quan Yifeng
What they ate: Birthday cake
Yummy factor: Now that Eleanor and Yifeng are living together in Beijing, the 22-year-old finally had the rare opportunity to celebrate mum Yifeng's birthday on Mar 1 and what better way than to bake her a cake. Considering how it's Eleanor's first attempt, we have to say her carefully-piped creation (complete with edible sprinkles and hearts) looks pretty impressive.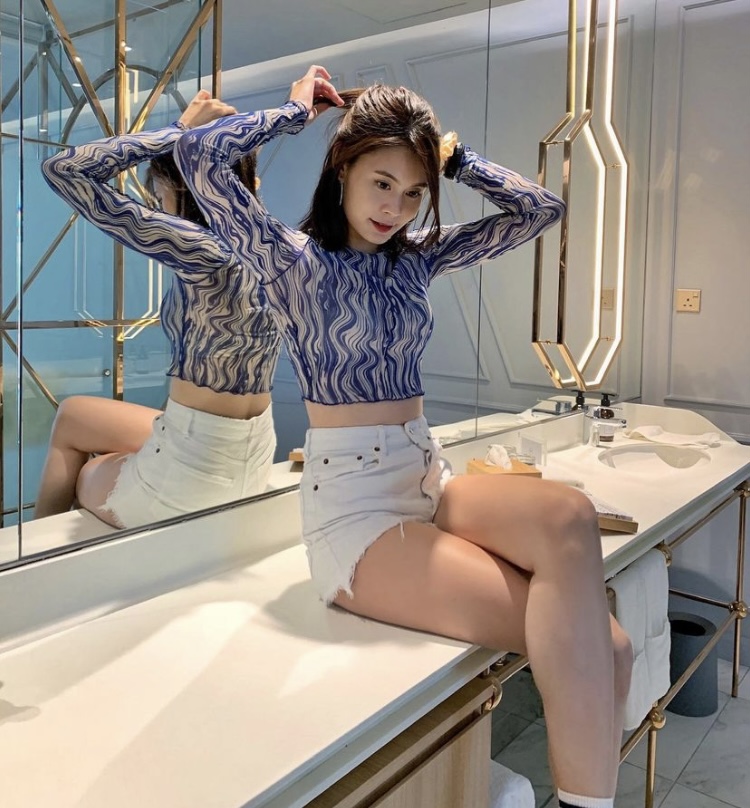 Denise Camillia Tan
What she ate: KL favourites
Yummy factor: Denise, who's in Kuala Lumpur to visit family, had her first meal back home at SS2 Chow Yang, a popular kopitiam in the city. Safe to say, her dad made sure she was fed well, ordering delish eats like her fave prawn noodles, kolo mee, and curry noodles so she could try pig's blood.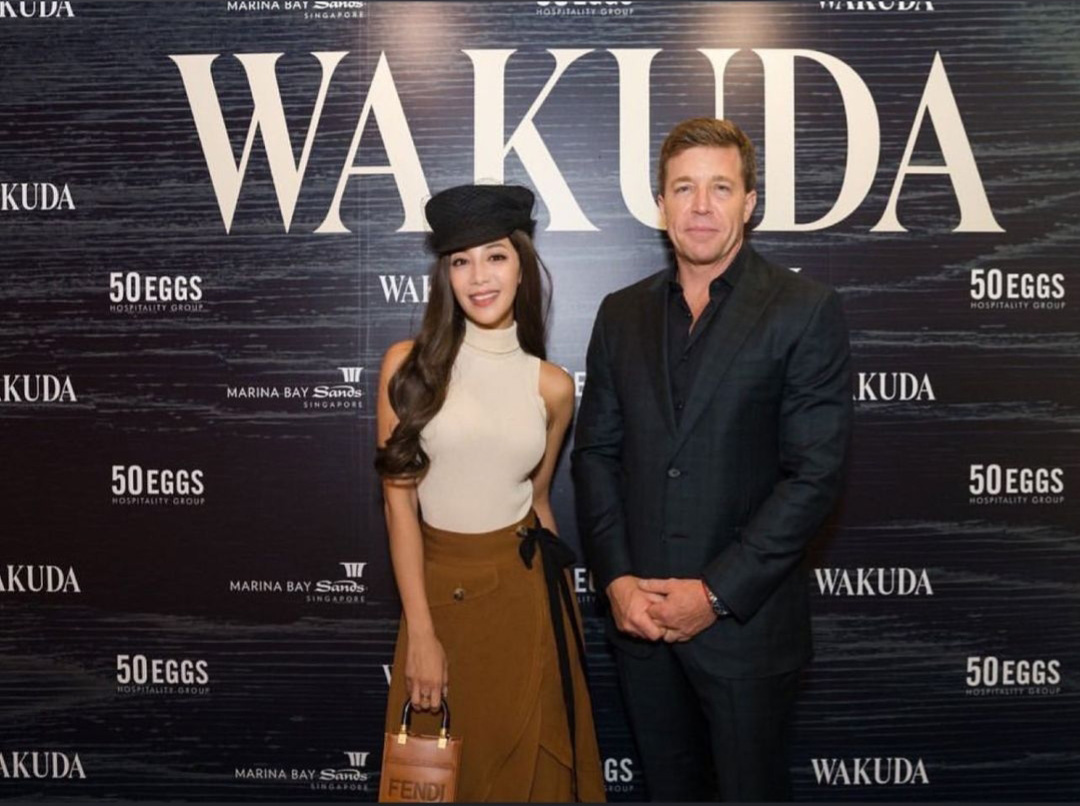 Fiona Xie
What she ate: DIY nosh
Yummy factor: Why tapow home soggy popiah when you can have them made fresh at home? Fiona did just that during a fun DIY party with friends, where they had all the ingredients laid out neatly and ready for wrapping. The best part? The same ingredients — eggs, turnip and greens — can be stuffed into crispy shells to make kueh pie tee too.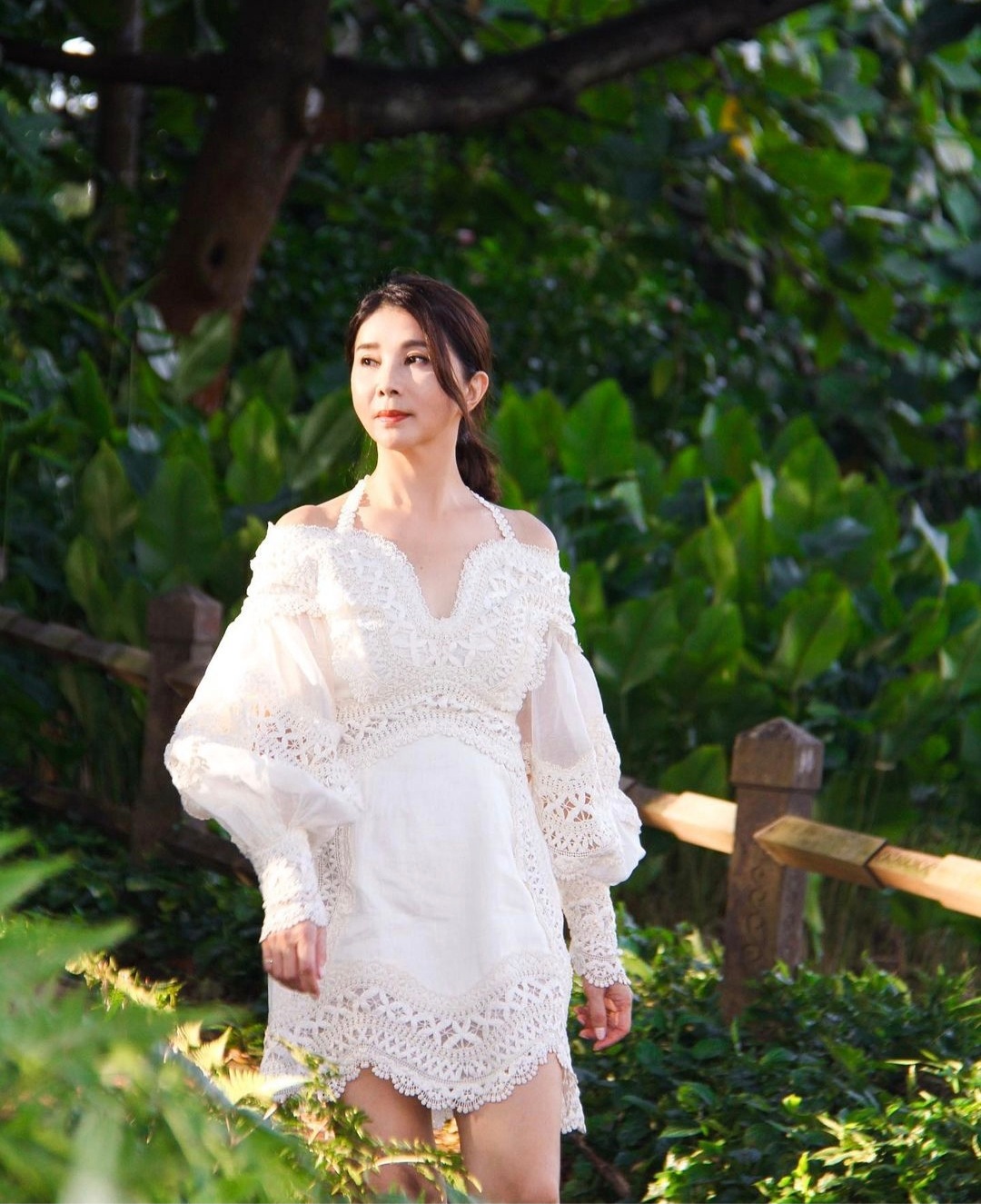 Chen Xiuhuan
What she ate: Shabu shabu
Yummy factor: Lunch at Japanese buffet restaurant Shabu Sai was a mouthwatering one for Xiuhuan, who had everything from scallops and crab to plenty of thinly-sliced meats — perfect for swishing in the simmering broth.
Jernelle Oh
What she ate: Korean nosh
Yummy factor: Star Search 2019 finalist Jernelle treated herself to a hearty, carb-loaded meal at Korean restaurant Itaewon Jjajang, where she had their seafood pancake, and, of course, signature noodle dishes like jjajangmyeon and jjamppong (spicy seafood noodle soup). She even tried slurping her noodles like the Koreans. When in Rome, do as the Romans do, right?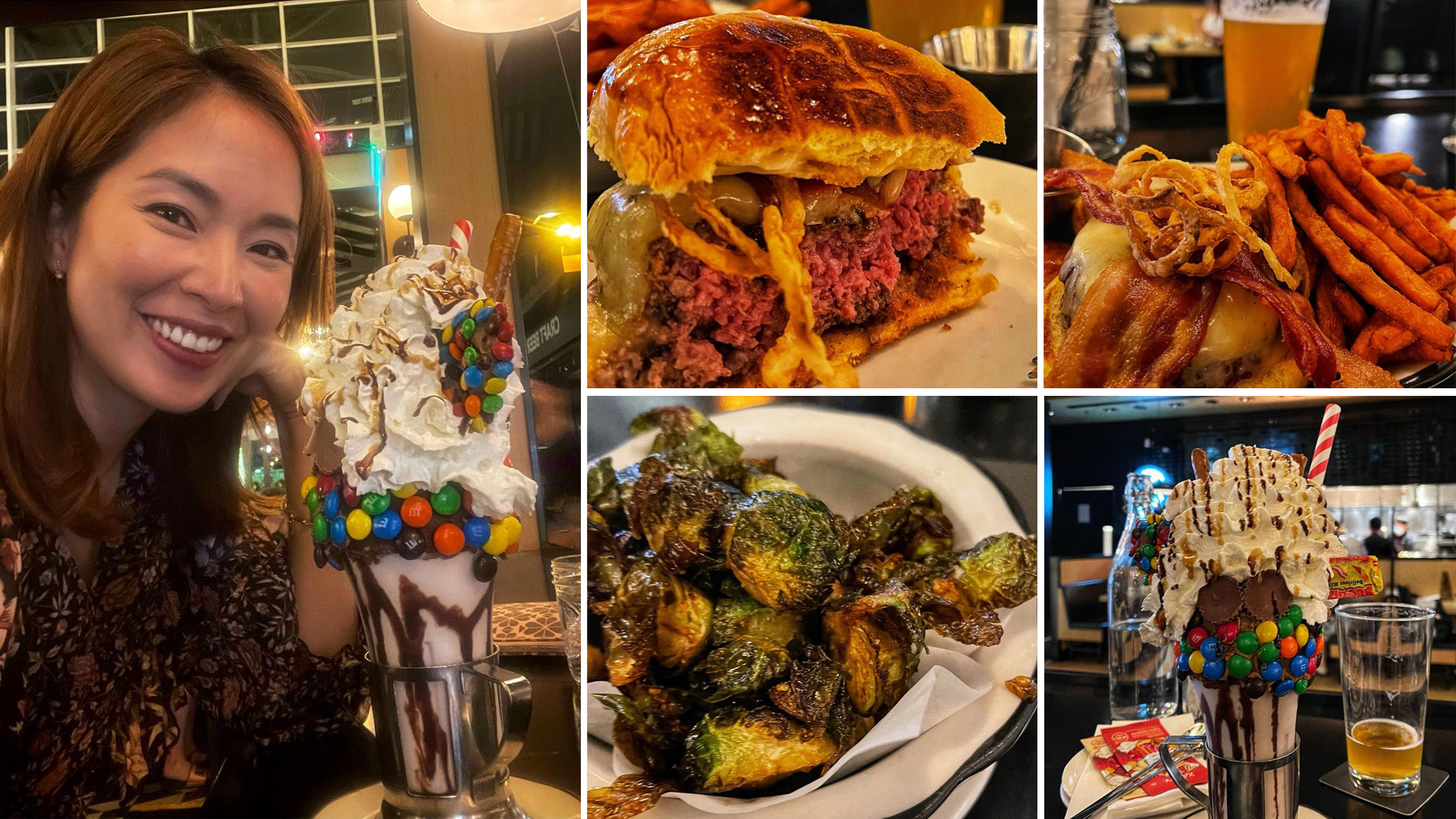 You Yi
What she ate: Sinful dinner at Black Tap
Yummy factor: Woah, we think we went into food coma just by looking at these food pics. Besides their OTT crazy shake, You Yi had what looks like their decadent Wagyu Steakhouse Burger, All-American Burger, and token greens of crispy brussel sprouts. We sure hope she was sharing.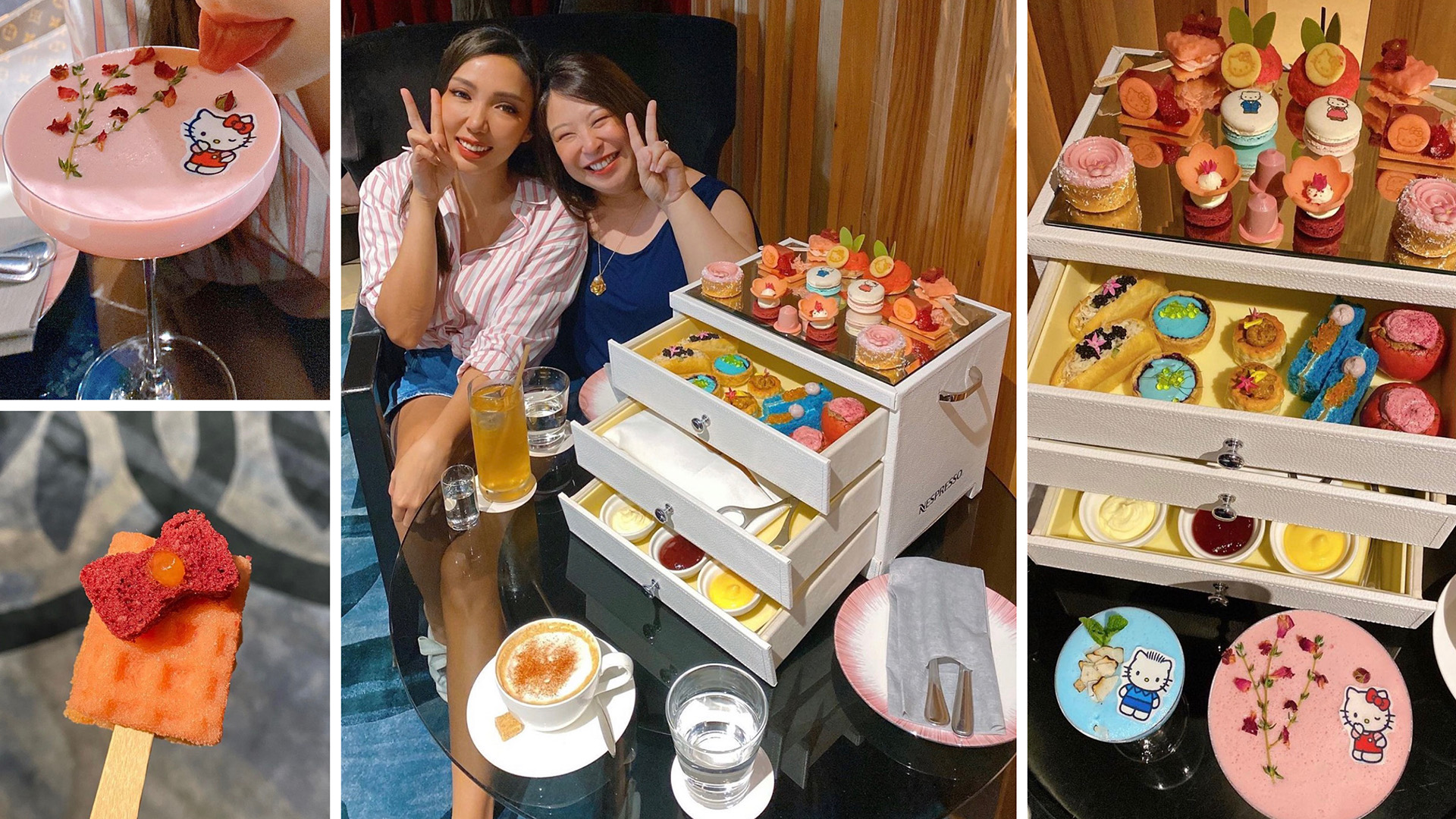 Jean Danker
What she ate: Afternoon tea
Yummy factor: Jean spent a leisurely afternoon at contemporary Cantonese restaurant Mott 32, where she sipped on cocktails and tucked into delicate dim sum creations like siew mai with flying fish roe, pan-fried turnip cake, and stewed egg noodles with spicy XO sauce. And for dessert, it was a refreshing bowl of sweetened guava soup with sago and pomelo.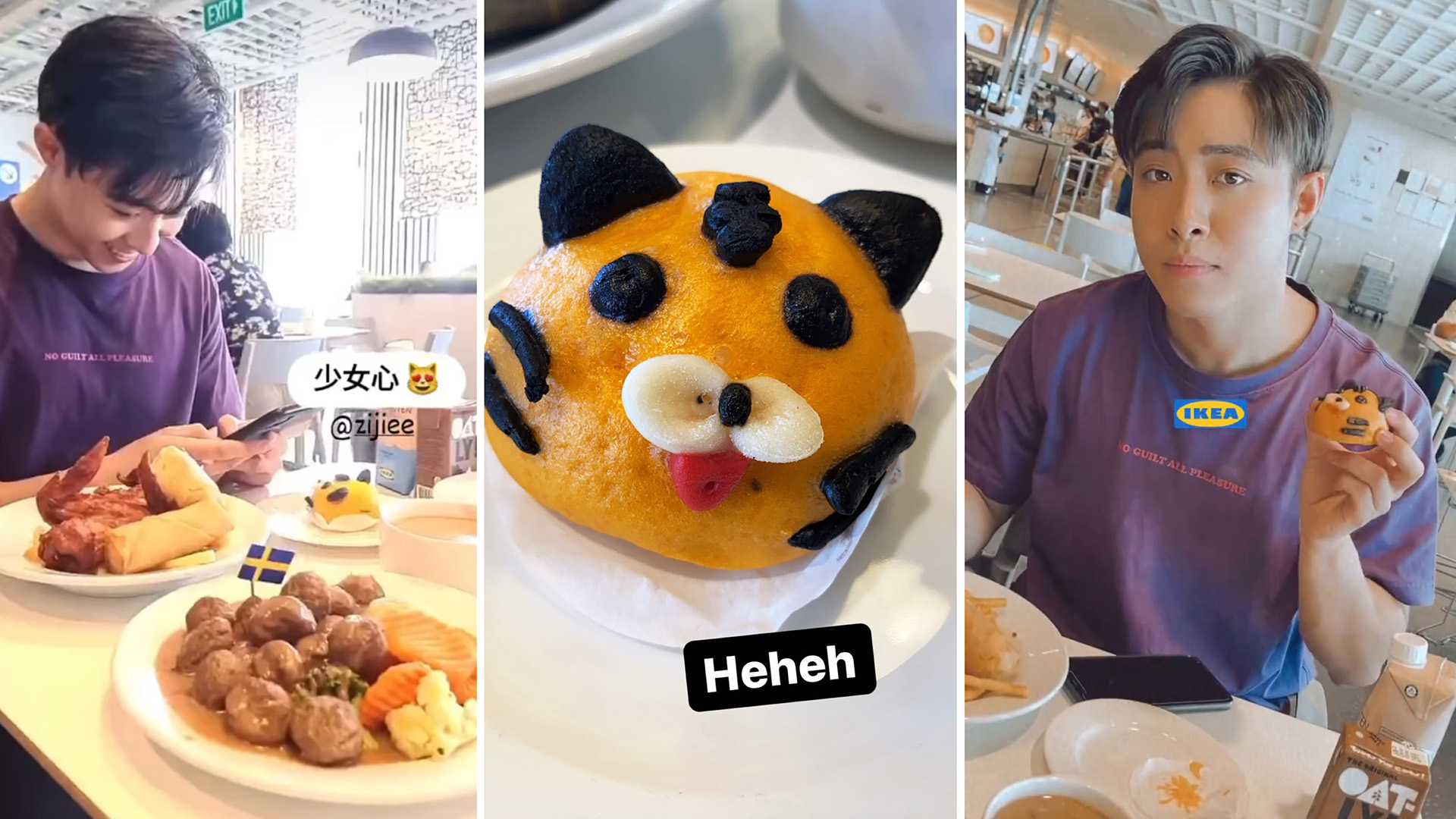 Zong Zijie and Seow Sin Nee
What they ate: Ikea noms
Yummy factor: Zijie and Sin Nee, who are filming upcoming Mediacorp drama Your World In Mine, kicked back for lunch at Ikea. From what we can tell, Zijie seems smitten with his little tiger bun, giving it his full attention despite having a table full of its resto's signatures — chicken wings, fried spring rolls and Swedish meatballs in front of him. Well, the seasonal special is adorable, we'll give him that.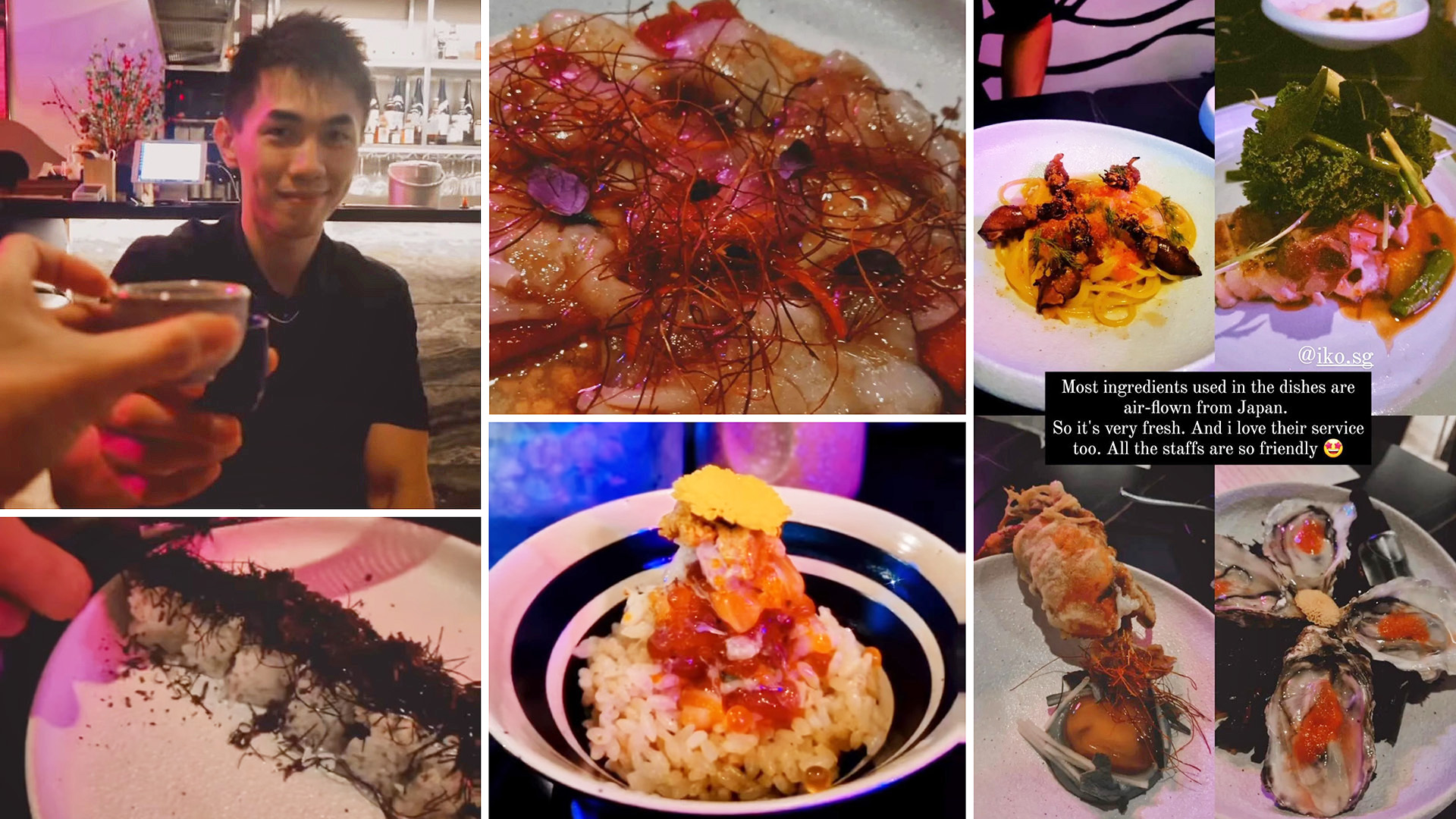 Nick Teo and Hong Ling
What they ate: Japanese cuisine
Yummy factor: Hong Ling treated her family — including boyfriend Nick — to an exquisite meal at Iko Restaurant and Bar, and it's probably safe to say they left happy and satiated. Standout dishes for her include the foie gras roll with freshly-shaved truffle, raw scallops served with gin-infused watermelon and chilli oil, and rice bowls topped with the freshest catch from the sea.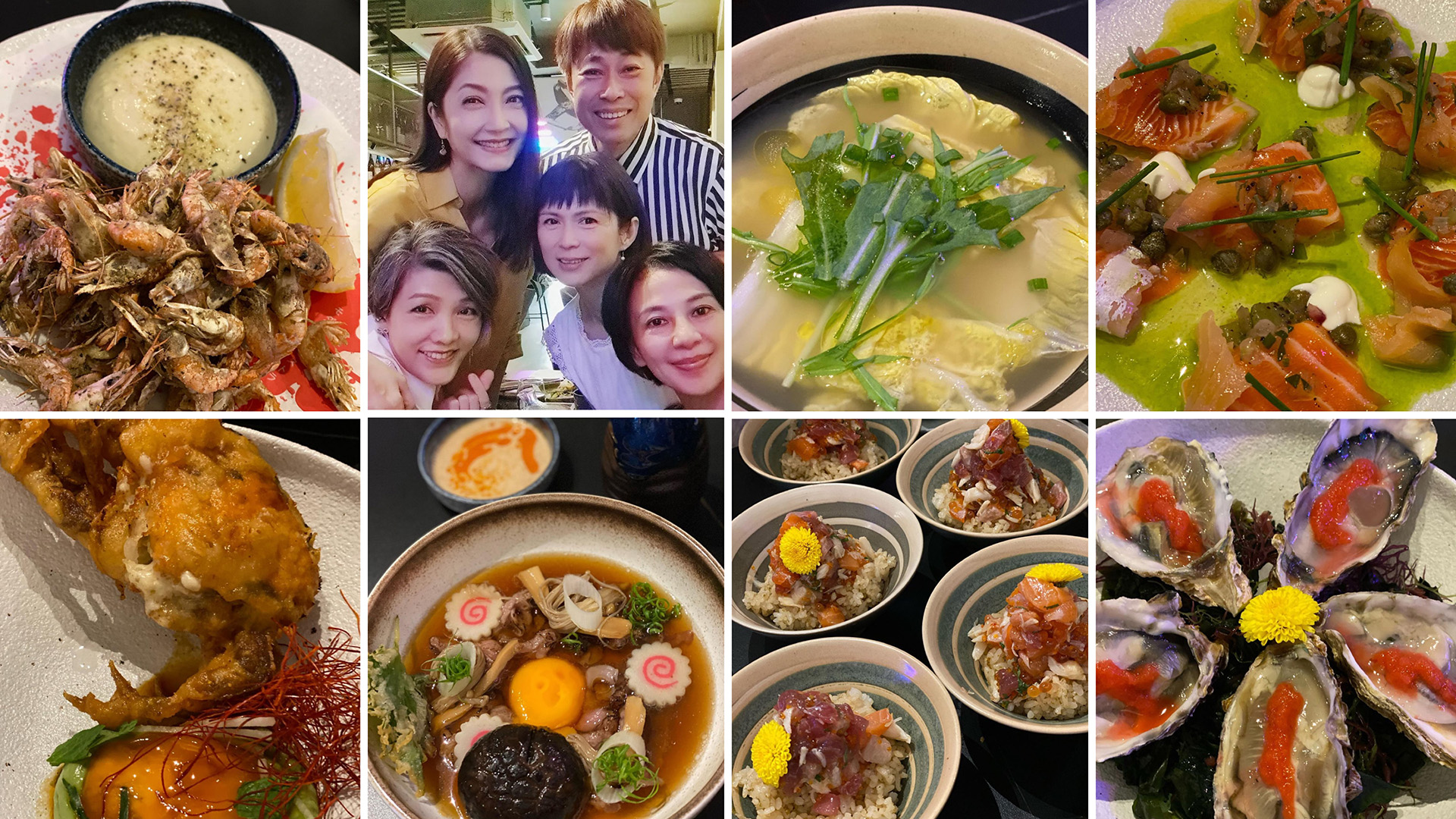 Pan Lingling, Xiang Yun and Edmund Chen
What they ate: Peranakan feast
Yummy factor: The ladies got to reminisce about their Little Nyonya filming days at the opulent Little Social Home Private Dining, where they savoured Peranakan delights like rempah udang, beef rendang and chap chye. And for Edmund, it proved to be a delish belated 61st birthday celebration too, never mind that the actual day was almost a month ago (Feb 4).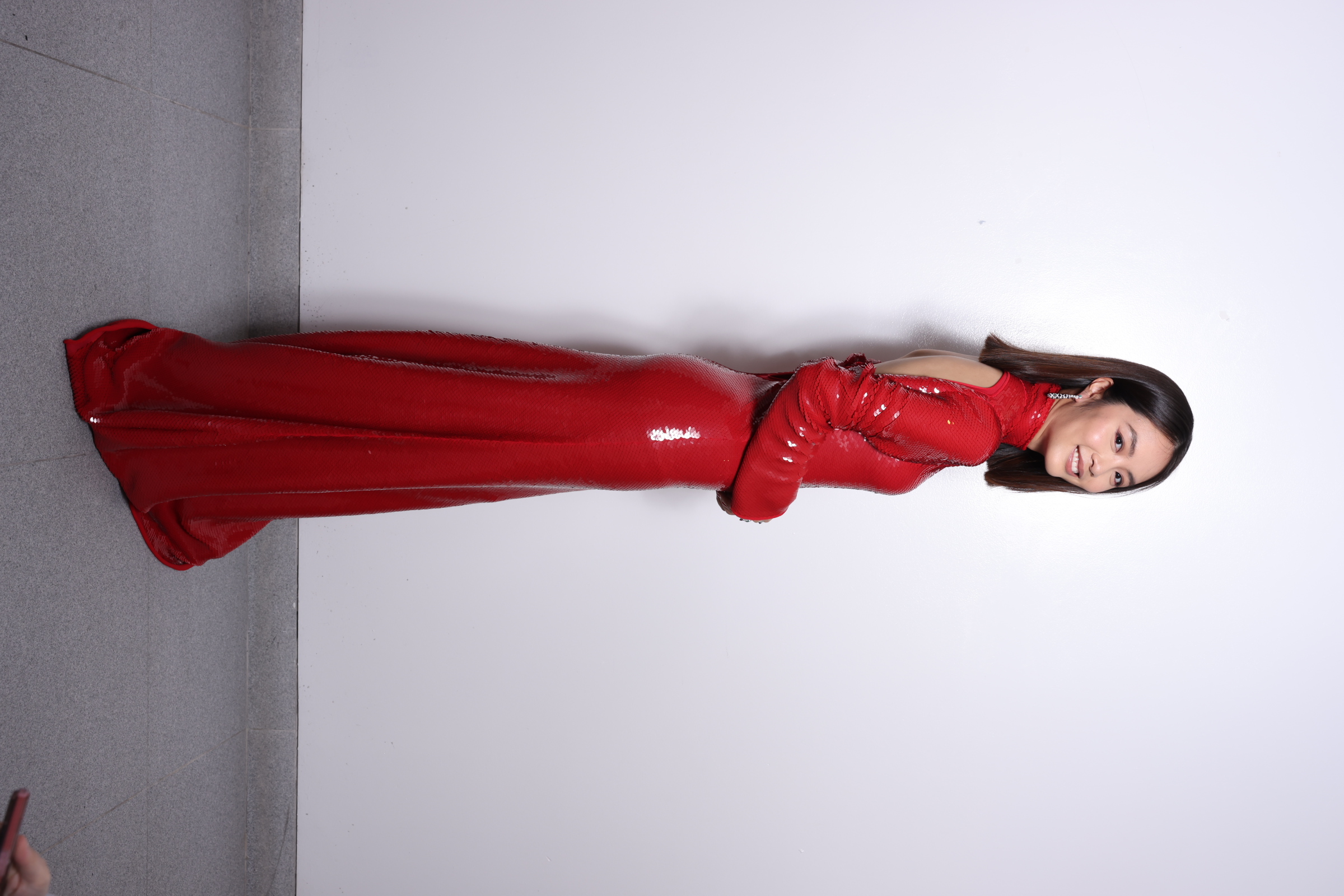 Chantalle Ng
What she ate: McGriddles
Yummy factor: With the seasonal special back on the menus at McDonald's since Feb 28, Chantalle had to get herself the original sausage version — complete with cheese and a sunny side up — as a hearty breakfast treat.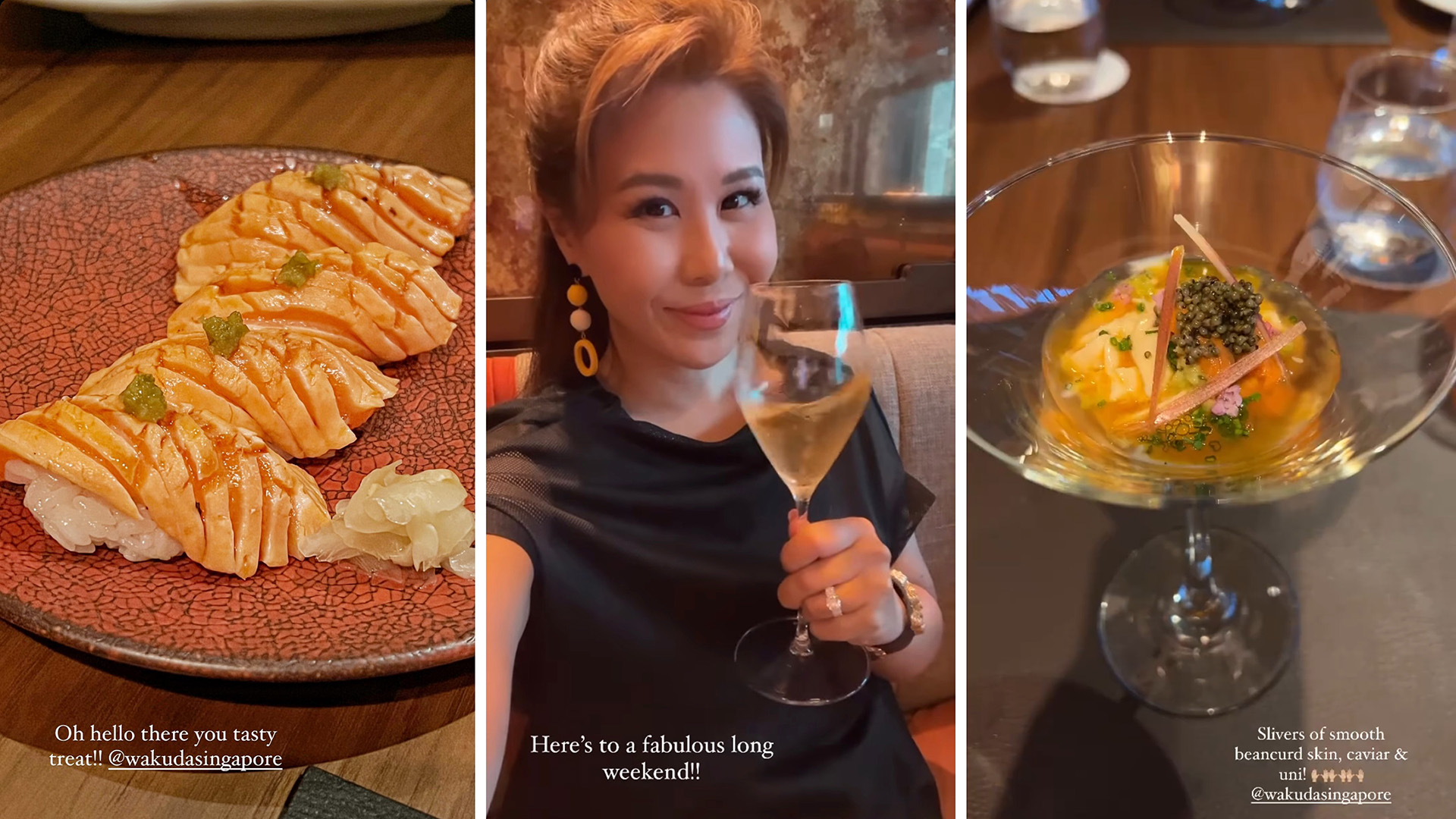 Yasminne Cheng
What she ate: Decadent lunch
Yummy factor: Lunch at Bistecca Tuscan Steakhouse — Yasminne's favourite — was a decadent affair to say the least. The Class 95 DJ absolutely enjoyed her beef and tomato ragu pasta, and the whopping 1.3 kg Florentine wagyu steak sure looks impressive. And with generous sides like the mac and cheese, sauteed mushrooms and steak fries, a post-lunch food coma was probably inevitable.
Hazelle Teo
What she ate: Dinner with a view
Yummy factor: Hazelle couldn't look more blissful dining at Italian restaurant Monti, where the view of Marina Bay Sands was as exquisite as her dinner. She had what looks like the roasted white cod, paired with artichoke fritters, sauteed baby spinach and toasted pine nuts with marinara sauce.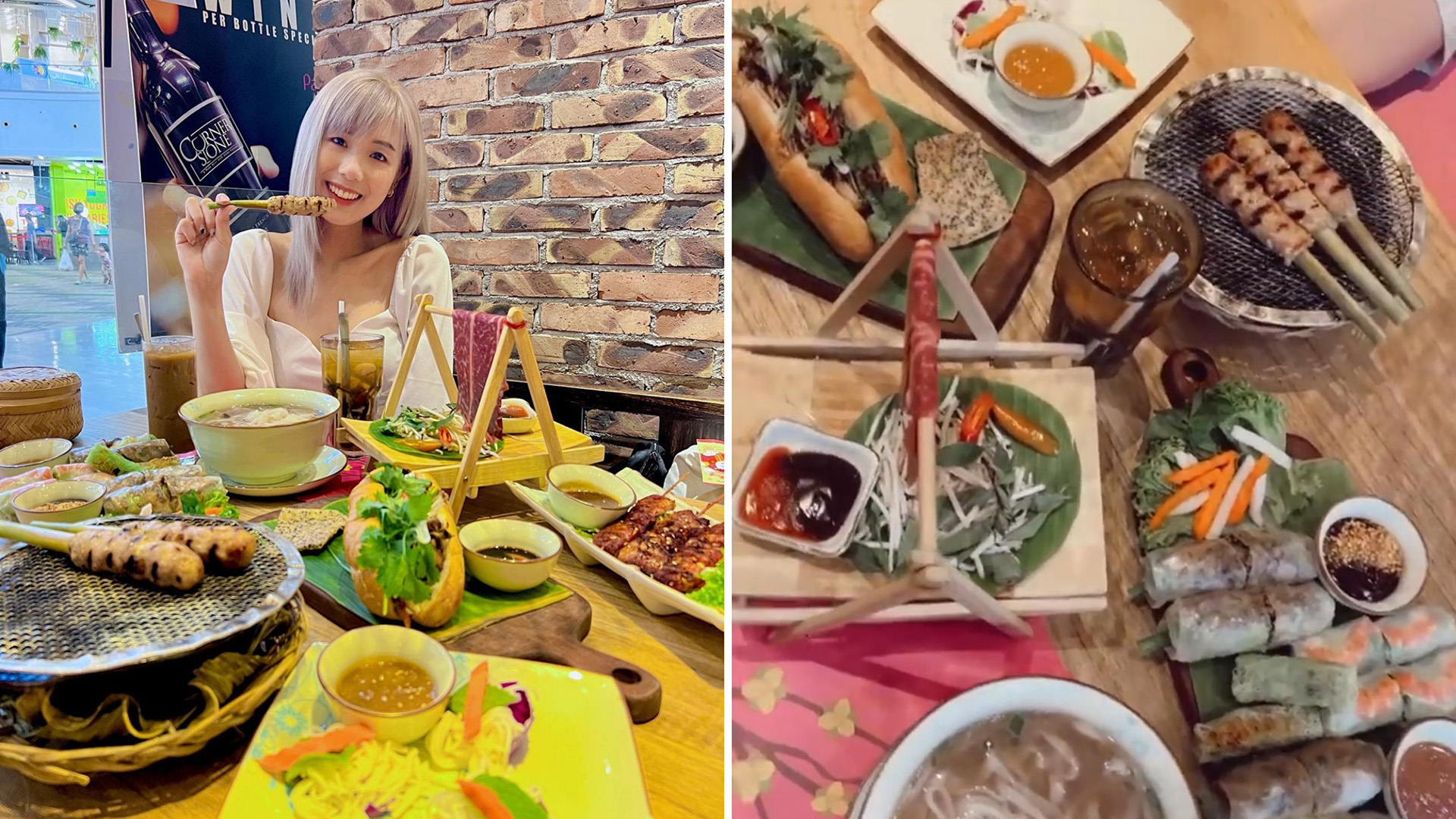 Evelyn Tan
What she ate: Pasta
Yummy factor: Evelyn chased away the Monday blues by heading out bright and early for a mummy-daughter date at East Coast Park, before indulging in a leisurely lunch. Her prawn pasta sure looks yum.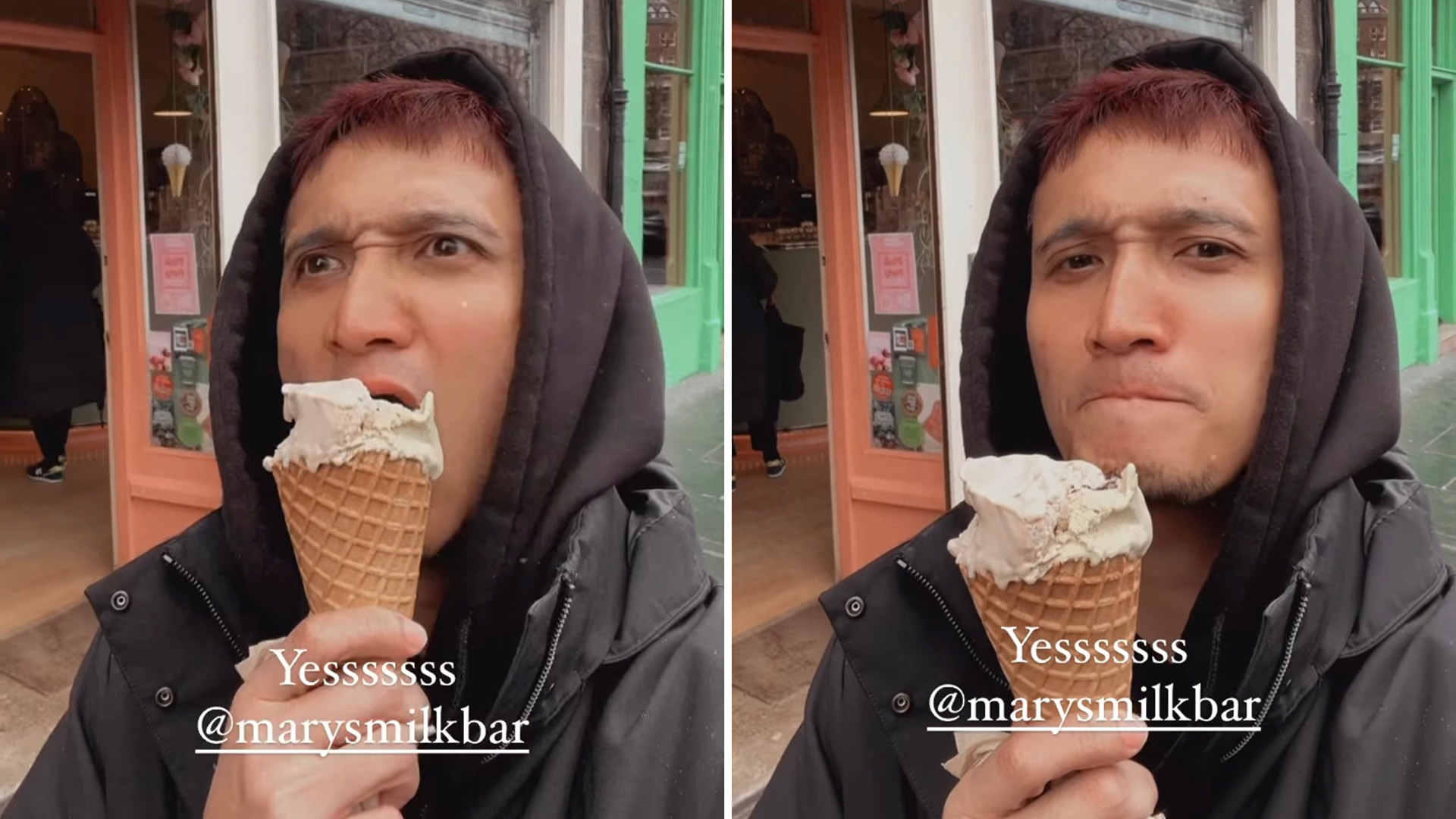 Fauzie Laily
What he ate: French pastry
Yummy factor: A quick stop at bakery-restaurant Le Pain Quotidien in London had Fauzie staring at the vegan pastries on display. It was probably a tough choice, considering how it all looked so tempting. In the end, he got himself a pain au chocolat to snack on whilst on the go — can't go wrong with the classics.